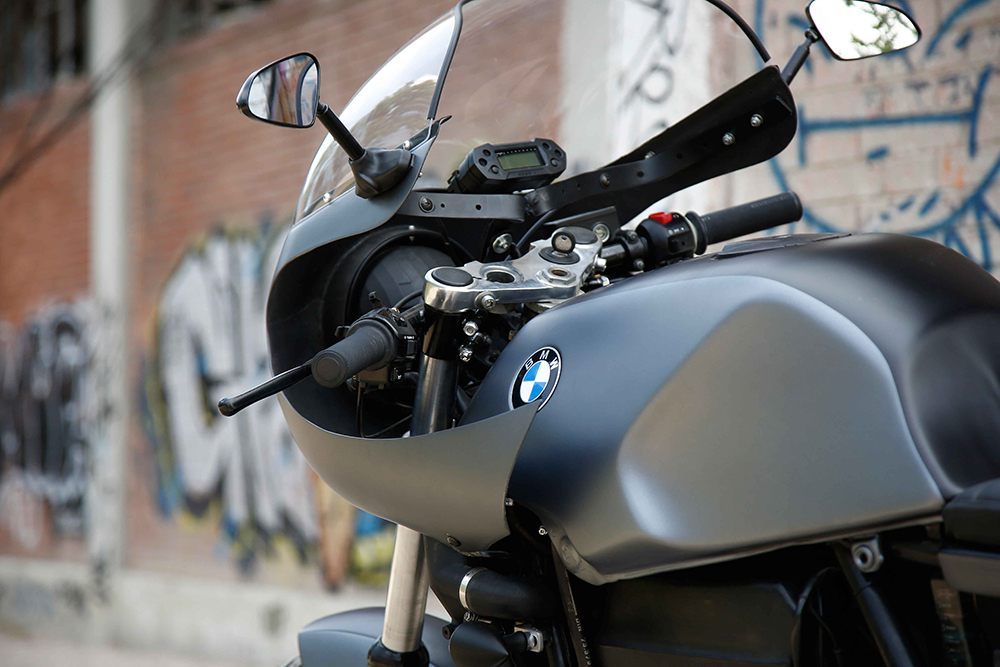 Nitro Cycles are a relatively new workshop to the Spanish custom scene and this BMW K100 RS Cafe Racer represents one of the first customer builds they've completed. Rather than arriving as a rolling bike at the Nitro Cycles workshop this BMW arrived in collection of unlabeled and uncategorised cardboard boxes. Not knowing if the parts within them would form a complete running bike the Nitro team had to first rebuild the bike before they could tear it down again. As you can imagine this added a fair bit of time to the build process.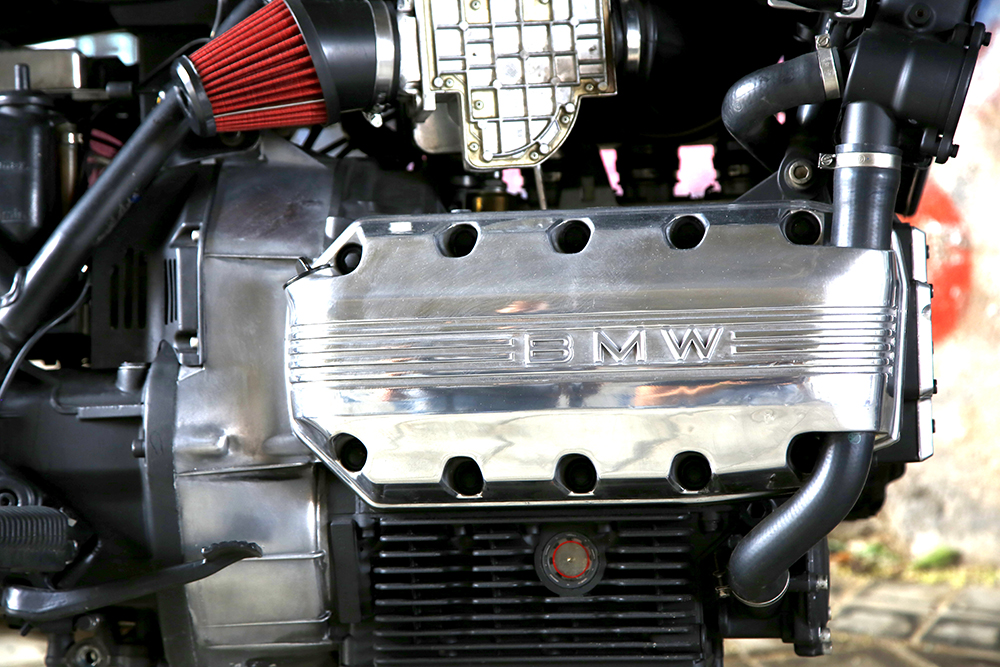 Unfortunately as the bike was pieced back together a number of mechanical problems arose which had to be addressed before any other work could be started. All of the engines serviceable items were replaced and the bricks exterior was treated to some fresh paint and a polish. With the bike together and the engine rebuilt and in great working order the transformation finally began.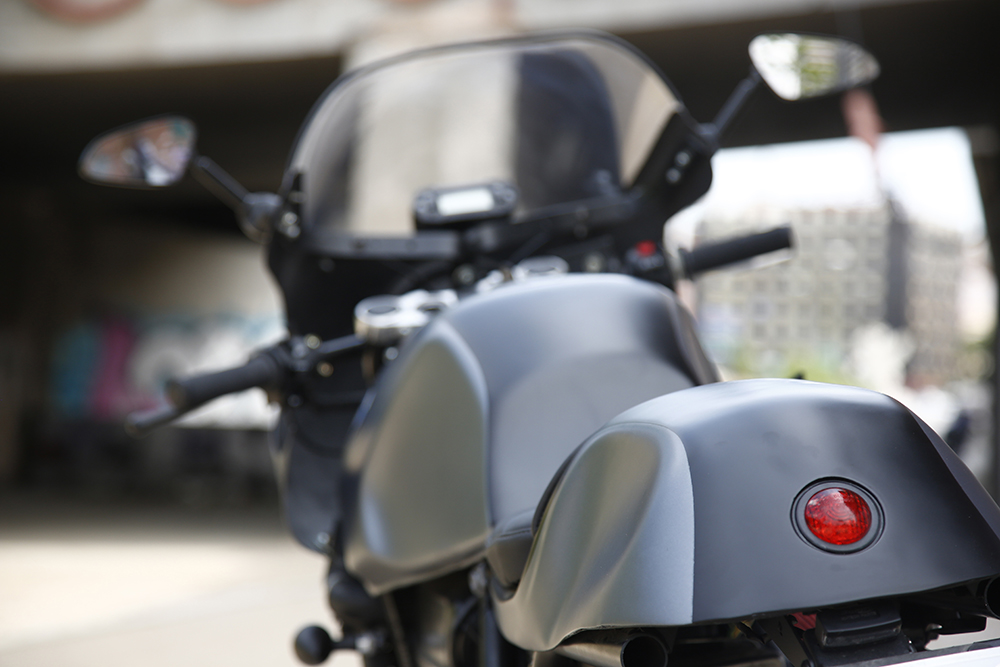 The K100's frame was then trimmed in the rear and detabbed before it too received a fresh coat of black paint. Taking design cues from Ducati's 1970's half faired SS series, Nitro Cycles designed and constructed the bikes front fairing and "monoposto" (single seater) tail end from fibreglass. A vintage style headlight and taillight were recessed into the bodywork and custom mounting gear was fabricated to hold everything firmly in place. Clip-on bars were then slid onto the fork legs and a digital speedo was mounted in the centre of the fairings windshield.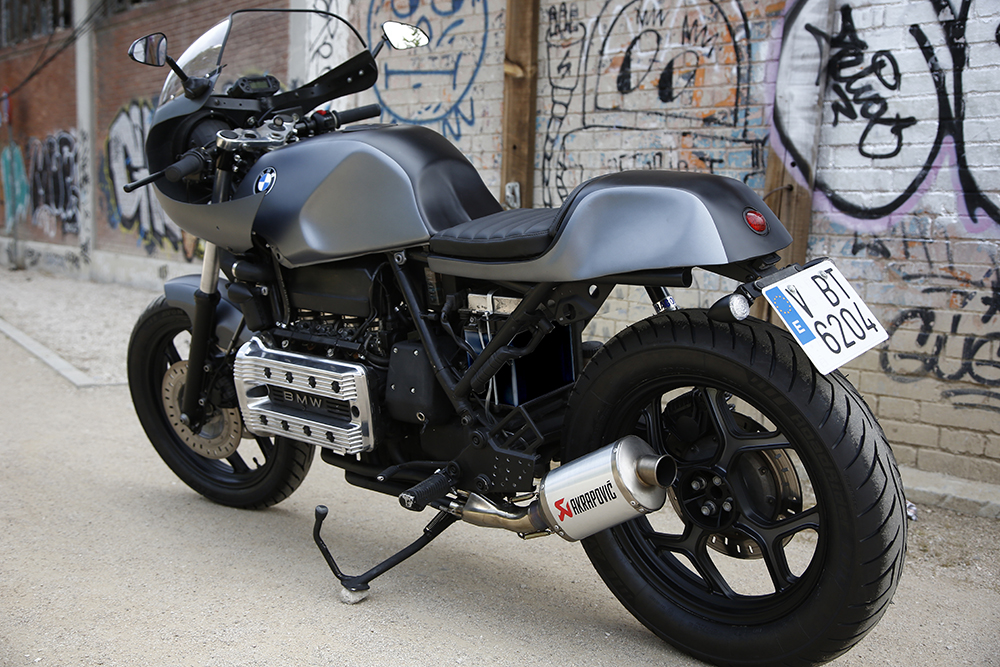 To improve upon the K100's handling Nitro Cycles have fit a Hagon rear shock, rebuilt the fork internals and added brand new rubber to the original cast rims. With the engine purring like a German Rex some basic performance improvements were then in order. The carbs were tuned to suit a high flowing pod filter and the original 4-into-1 headers were adapted to hold an Akrapovic muffler. This is one brick that'll really fly!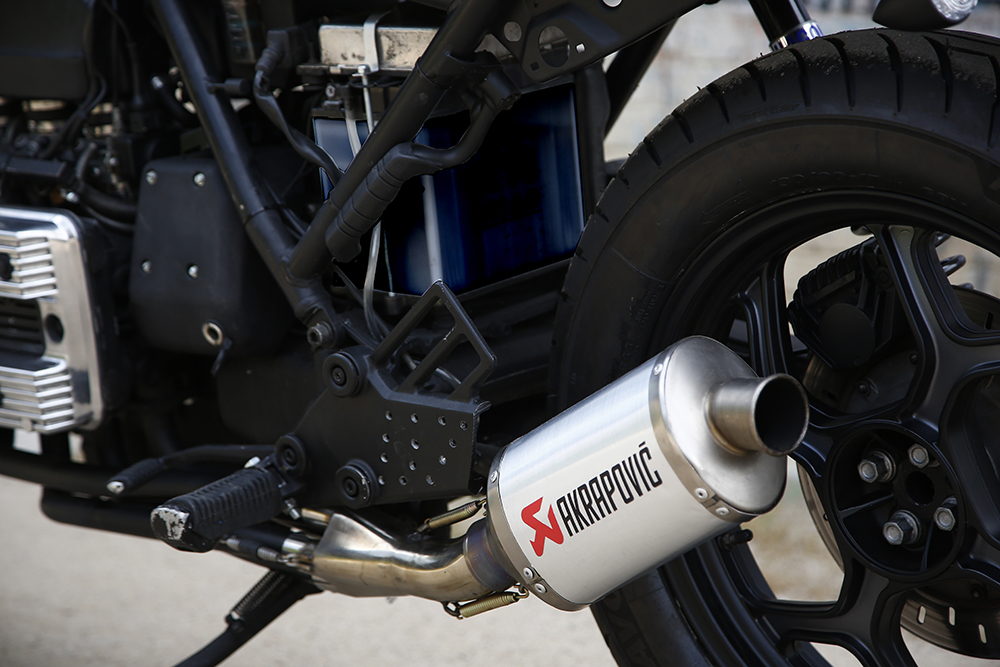 One thing BMW did right with the K100 was to create a beautifully shaped tank, which also happens to be constructed from lightweight aluminium. Recognising both of these factors the Nitro team retained the factory tank painting it and the rest of the bodywork in a gunmetal and satin black combo.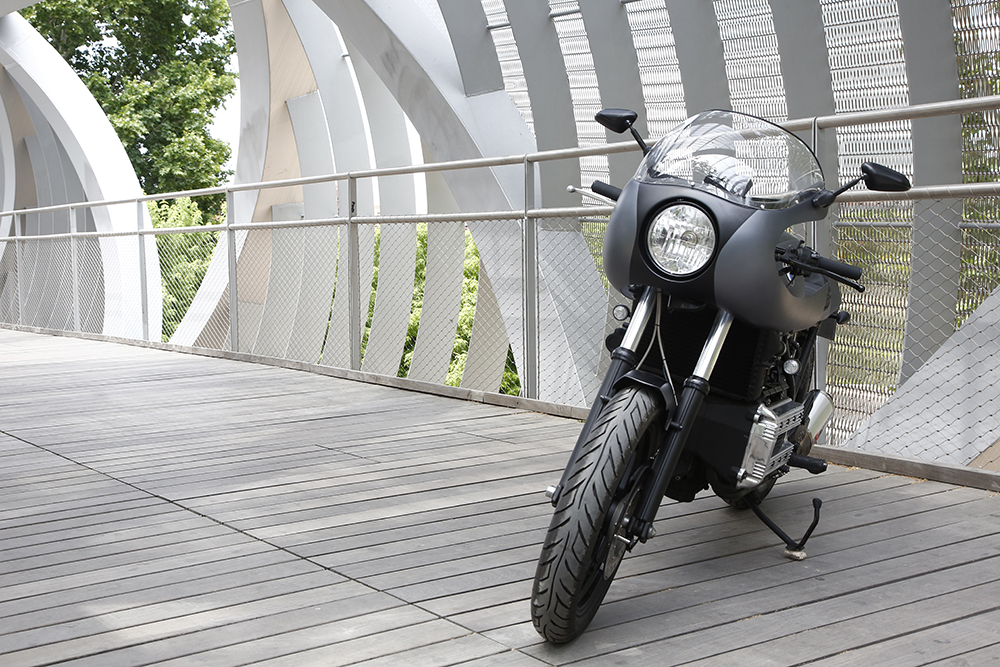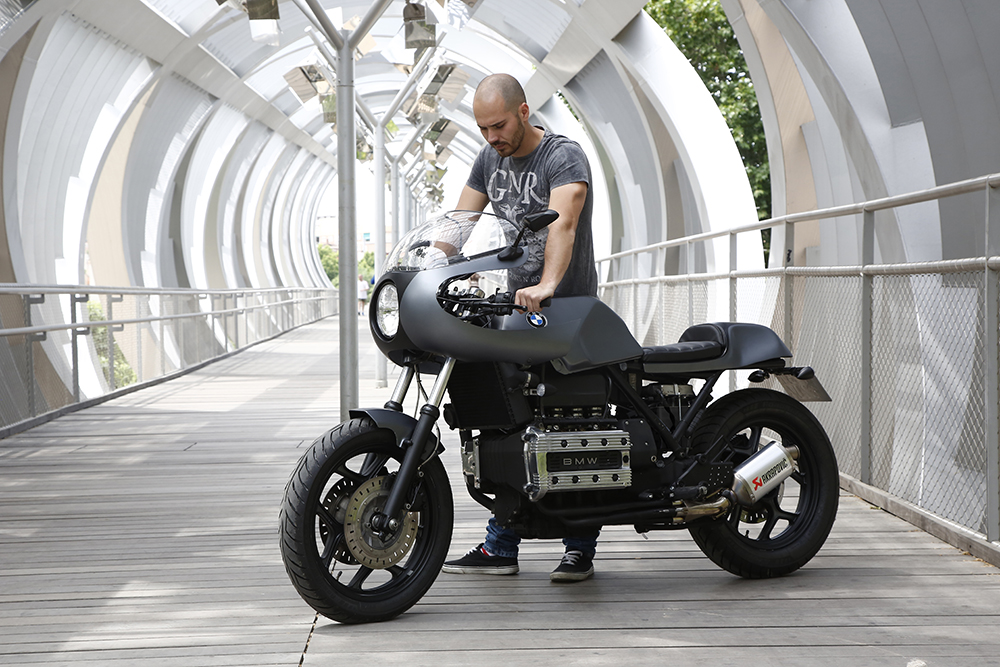 As far as unflattering nicknames go the BMW K series "flying brick" reference would have to be one of the worst. Unfortunately, it's also a pretty accurate description of the bikes massive water cooled engine. For a long time the K's were overlooked in the custom scene because of the sheer bulk of their engines, but now, in a time where anything is possible and everything has potential, we're seeing more and more K based Cafe Racers popping up. This latest example based on an '86 K100 RS is the work of Spanish workshop Nitro Cycles.