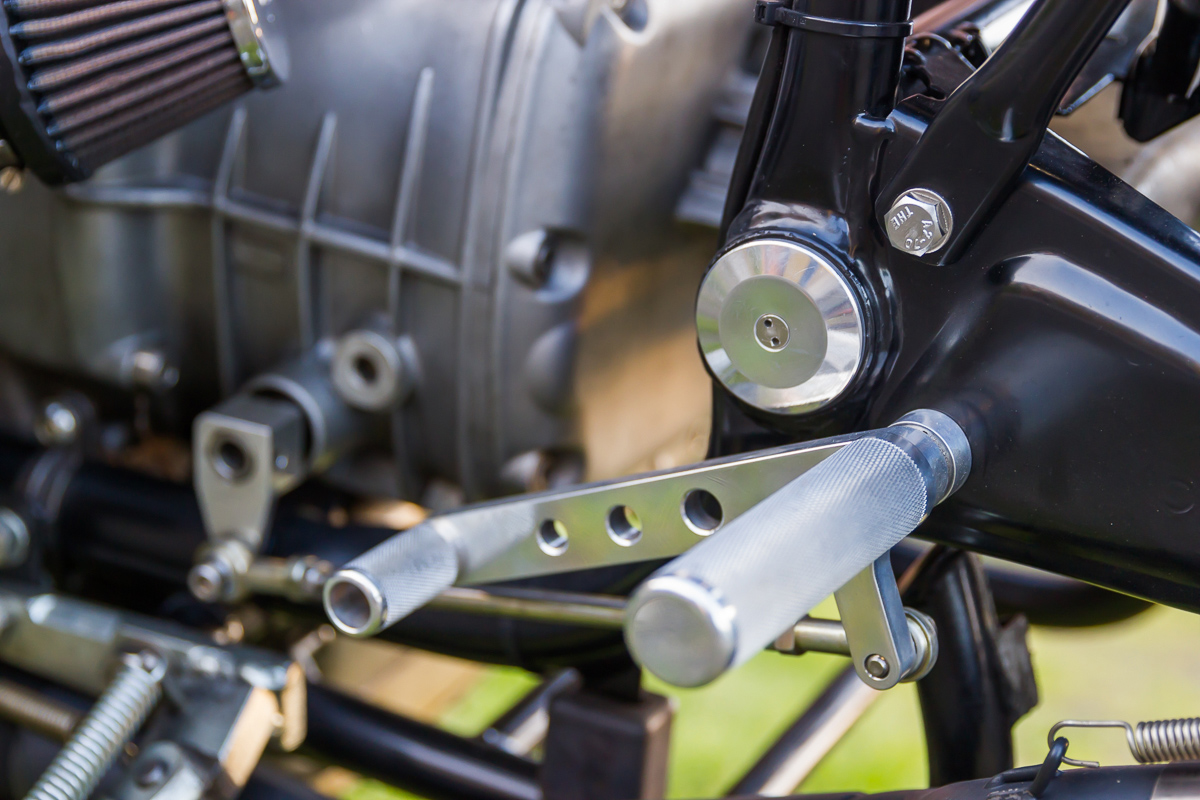 A few years ago, James would hear his neighbor start up his old BMW, and after numerous conversations, he was ready to buy his first boxer. He started with a forgotten 80's model with a modest 797cc. Right from the start, James knew he wanted to go bigger. Wasting very little time, he sourced all the parts to turn the 797cc into a roaring 1000cc monster. The list included a hotter 336 sport cam, Dell'Orto carbs, Seibenrock 1000cc Power Kit and an oil expansion kit. After the motorcycle was completely torn down, James quickly learned that expert knowledge was needed in certain areas.
"To be honest, even now I don't think I really knew what I was getting into. I've restored plenty of VW boxer motors, so I assumed it would be a piece of cake. After a while, I quickly started reaching out on the forums for expert mechanics, but it was to no avail. I was stumped. With the help of Jeff at TwinLine Motorcycles and Chris at Boxer Metal, I was able to build the bike of my dreams. They each provided their expertise, knowledge, and skills to help me accomplish this build." says James.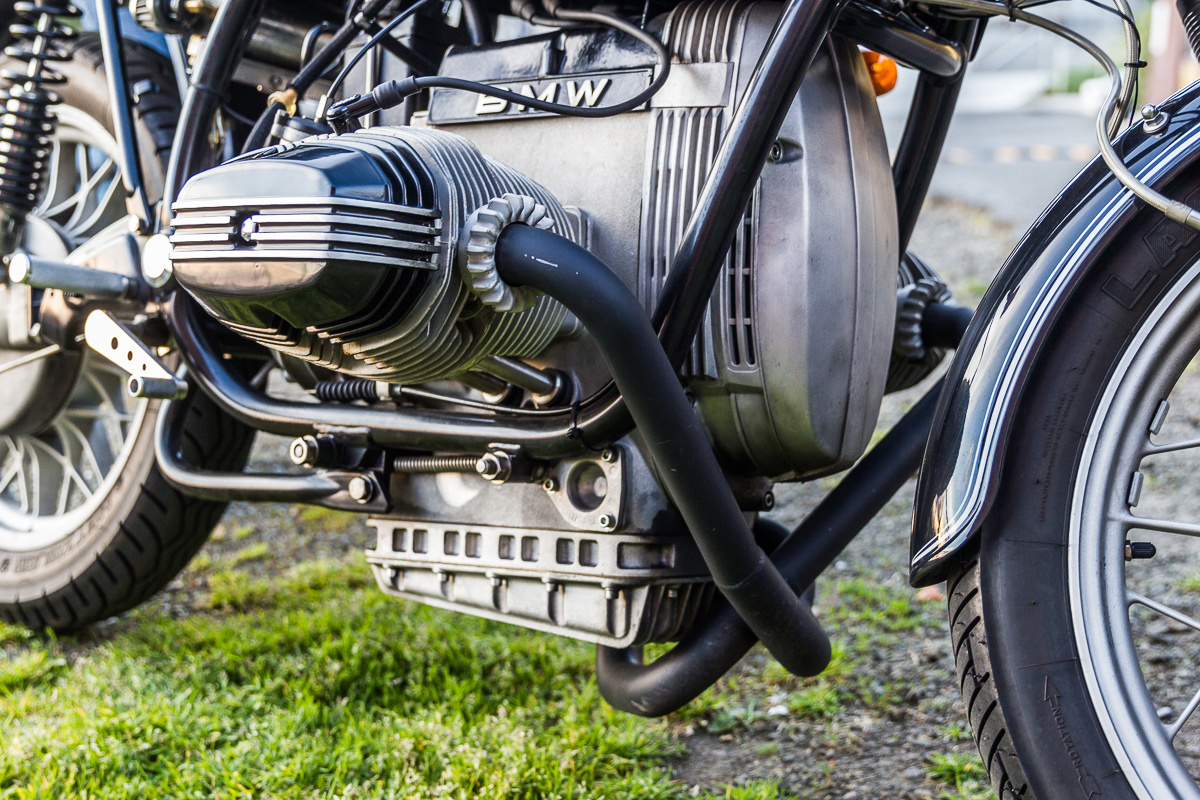 The  custom 2-into-1 reverse cone exhaust system was made by Chris of Boxer Metal sight unseen. James liked the exhaust so much that he decided to source other items from Boxer Metal. He replaced the top Triple Clamp, and while he was at it he decided to eliminate the airbox entirely and encase the battery in a custom alloy battery box. The swing arm was then also completely rebuilt to ensure tracking was spot on. After going that far he couldn't stop so he modified the steering stop, added custom rear sets and performed a fork swap.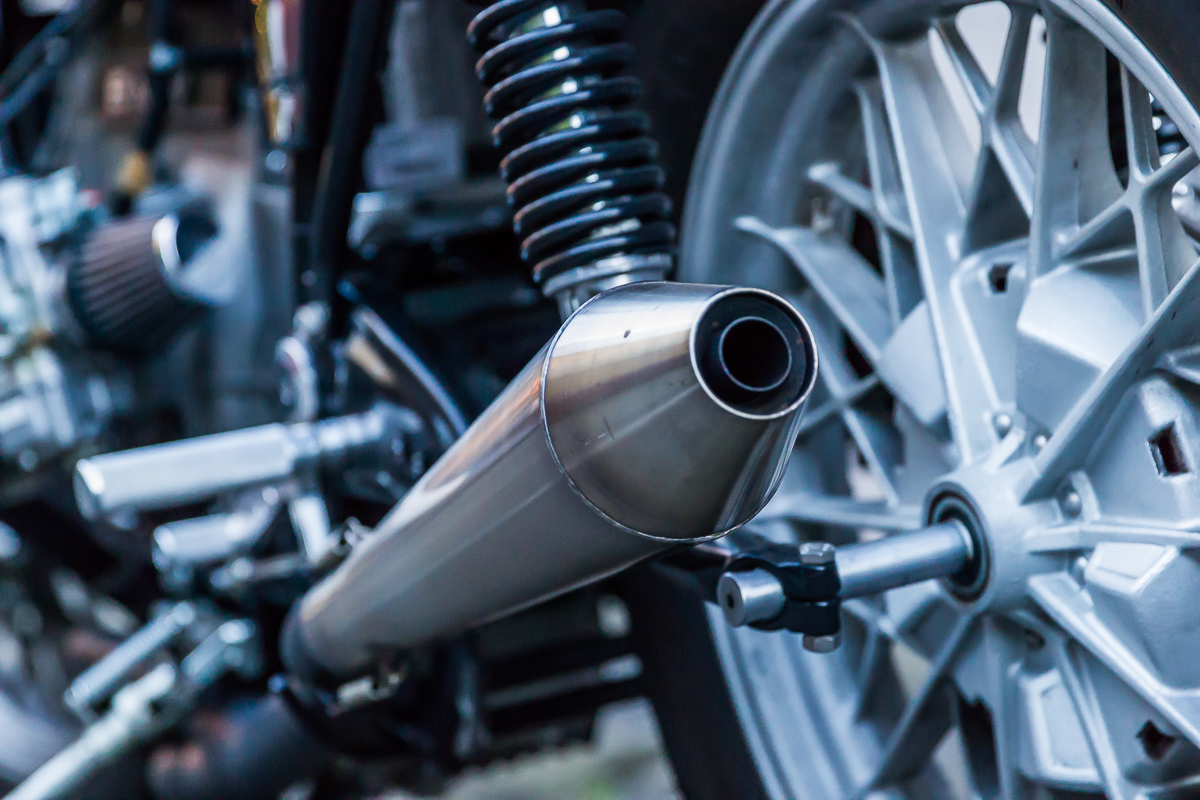 The new rear subframe was the perfect fit for the Ritmo Sereno custom fairing and seat from Japan. Once those items came in, he began constructing a custom fairing mount and brackets for the front and rear blinkers. Next, everything was connected to a Motogadget M-Unit with matching Chronoclassic speedo, M-Switch push buttons and an M-Lock wireless key ignition. "The Chronoclassic was the most expensive parts of the build. I wanted a rev counter, speedo and all the idiot lights, but I also wanted to have the most minimalistic cockpit I could create. So I decided to spend some money to get it right." To work with the half fairing he then added Tomaselli clip-ons which are paired with a Domino throttle and the headlight bucket is a Mountsare.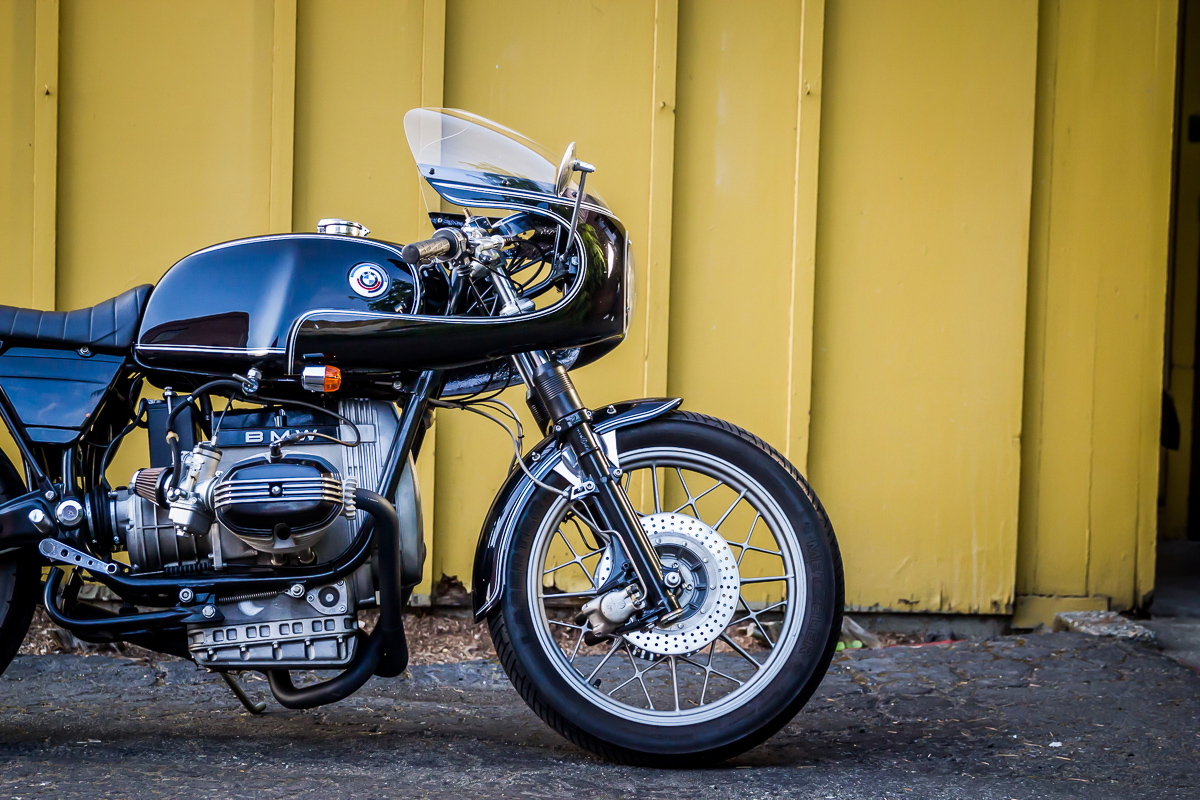 Having put so much effort into the electrical, James decided the last thing he would want to be doing years from now is playing garage mechanic rather than enjoying the twisties on the weekend, so he turned his eyes toward the suspension and brakes. With the extra horse power, he figured a brake upgrade was requisite. He upgraded to dual disc front brake from one of the bigger BMW R's and added custom Spiegler Stainless brake lines to avoid the pitfalls of spongy brakes. For the fork conversion he added Ikon springs and mounted some Ikon rear shocks to his subframe hoop.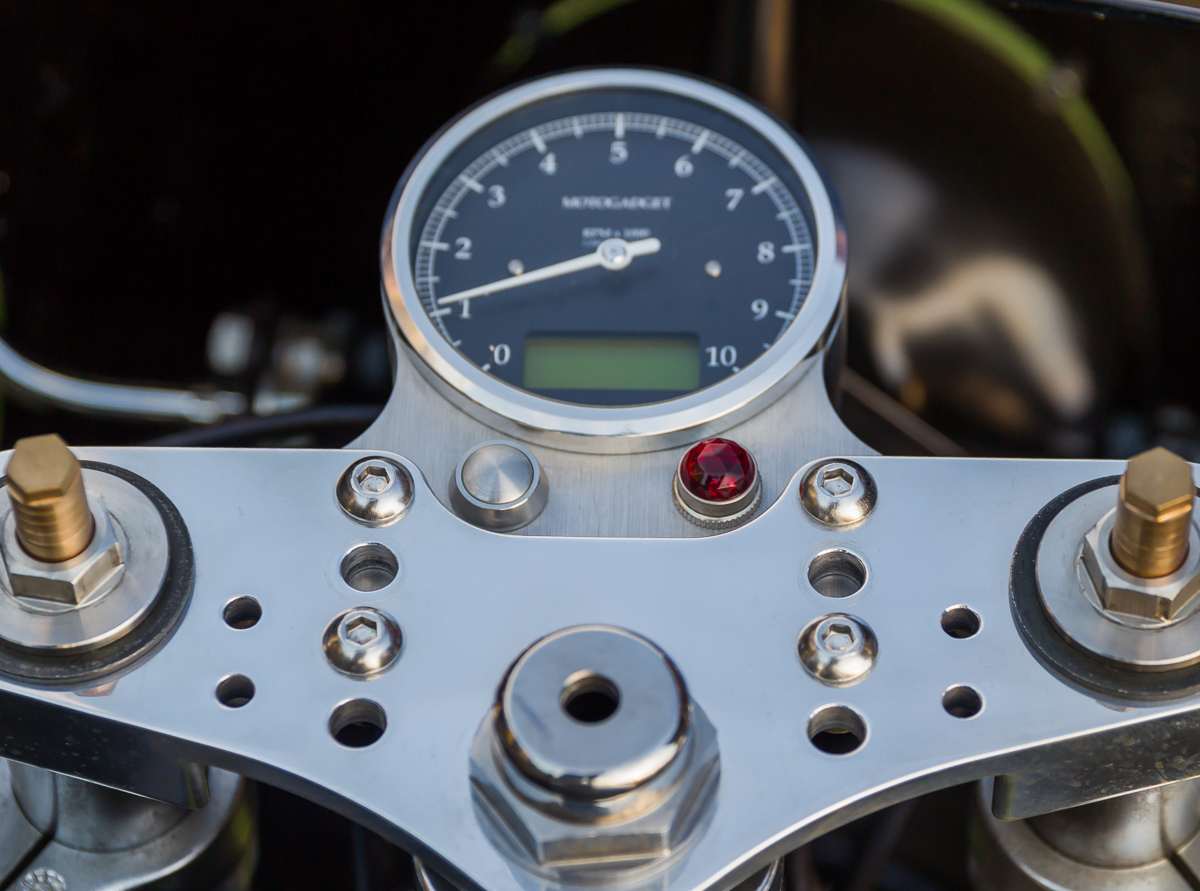 As they say, "one man's trash is another man's treasure"—and James has shown that you don't need a huge bank balance to make a bike look like a million bucks. The classic black and white BMW paint scheme works beautifully with the black leather seat and raw metal finish of that gorgeous boxer motor. Removing the airbox and tucking all the electrics away has opened up the frame to reduce some of the R80's aforementioned "bulk" and one of the best cowls I've seen on a BMW makes this bike look fast when it's standing still.
Nothing over the top and everything as it should be. James notes that he "just loves how good these old bikes can look. It always impresses me."; and I'm happy to say it impresses us too. If I was to sum it up in a word, I think 'perfect' would be a suitable choice.
Story and photos by 
I can't resist the beauty of a BMW boxer engine. Nothing compares or looks quite like it. Regardless of whether it's in stock condition or heavily customized, these are beautiful machines. Their unorthodox horizontal head configuration and final shaft drive have always intrigued me, while at the same time frightening me. With all the bulk of those cylinders you wouldn't think it would be suitable for a café racer build, but when I look at James' 1980 BMW R80, I know I am mistaken. This is the bike that originally got James hooked on building and riding old motorcycles, and it shows what can be done with a modest amount of effort, a lot of inspiration and a beefy BMW boxer.