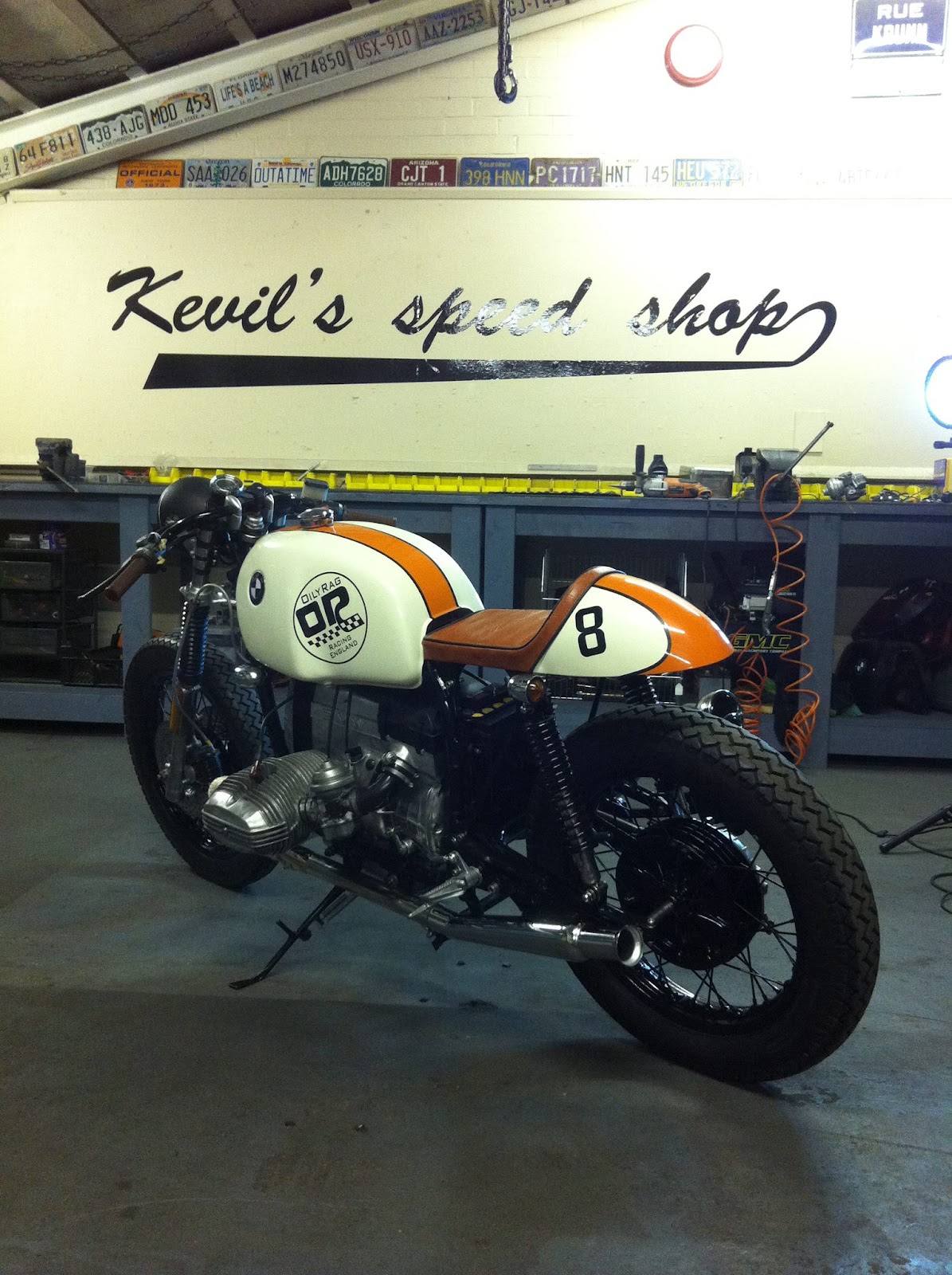 Who can resist the beauty of BMW's boxer engine? Their unorthodox horizontal head configuration and shaft drive has always intrigued me. There's no denying that Boxer BMWs are bulky looking bikes but with some smart customisation they can be transformed in to sleek looking Cafe Racers. This R80 is the work of Kev Hill from Kevils Speed Shop and  Kev seems to have stumbled upon just the right formula to build one such Cafe Racer.
Kevils Speed Shop is based in the "English Riviera" in Paigton, Devon. Out of his workshop owner Kev Hill has been building his own breed of custom BMW motorcycles but it's this bike named "Joker" that really caught my eye. The '83 BMW R80 was a commissioned build for Oily Rag Racing to promote their vintage clothing brand and is currently touring various shows and events in the UK.
The white and orange paint scheme works beautifully with the tan leather seat and the raw metal finish of that gorgeous boxer motor. Removing the airbox and tucking all the electrics away has opened up the frame to reduce some of the R80's aforementioned "bulk" and one of the best wasp tail cowls I've seen on a BMW makes this bike look darn fast. Lowered bars and rear sets upgrade the ridering position and a simplified instrument cluster keeps everything at around tank level which is just how I like it. Nothing over the top and everything as it should be. Lovely.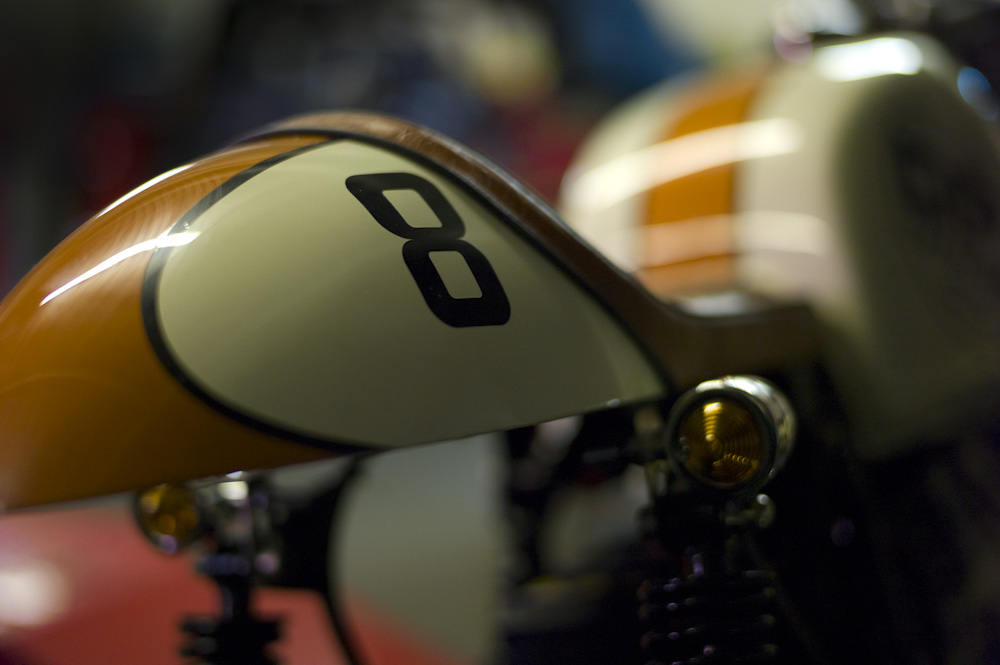 Kev can build you an affordable retro racer like this starting from around £4,000. If you happen to drop by his workshop you can ask him why this bike was named the Joker…be sure to let us know!