Are you a dreamer or a doer?
Prior to 2018 Marcel Galuszka would have labelled himself a dreamer. But when his marriage came to an unexpected end something changed. Looking for a distraction from the painful breakup he decided to evolve his passion for motorcycles into something much more fulfilling.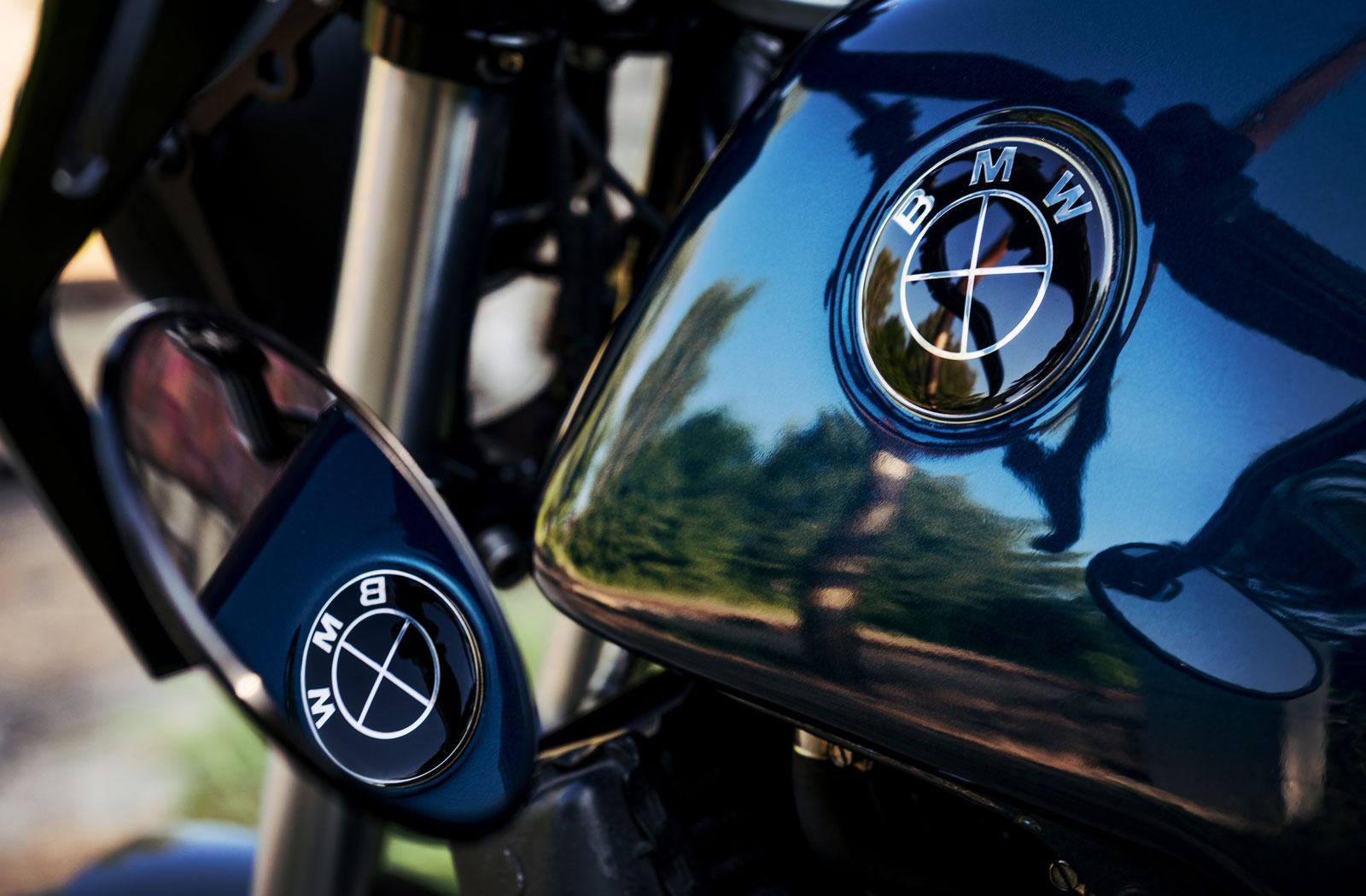 "I've always been a petrolhead, but I've never been a mechanic," says Marcel. "So I just went for it."
As someone who enjoys being self-taught, Marcel got busy learning the skills he'd need to build his own motorcycles – It was during this that he had somewhat of an epiphany.
"I realised that for the last 25 years or so I had been putting off what really attracted and entertained me!"
Not wanting to waste any time he jumped into the deep end with his first project, a non-running '79 Suzuki GS550. When the bike was complete he was so impressed with what he had achieved he started lining up other projects. One thing quickly lead to another and it wasn't long before he opened his workshop 'Blackout Custom Designs'.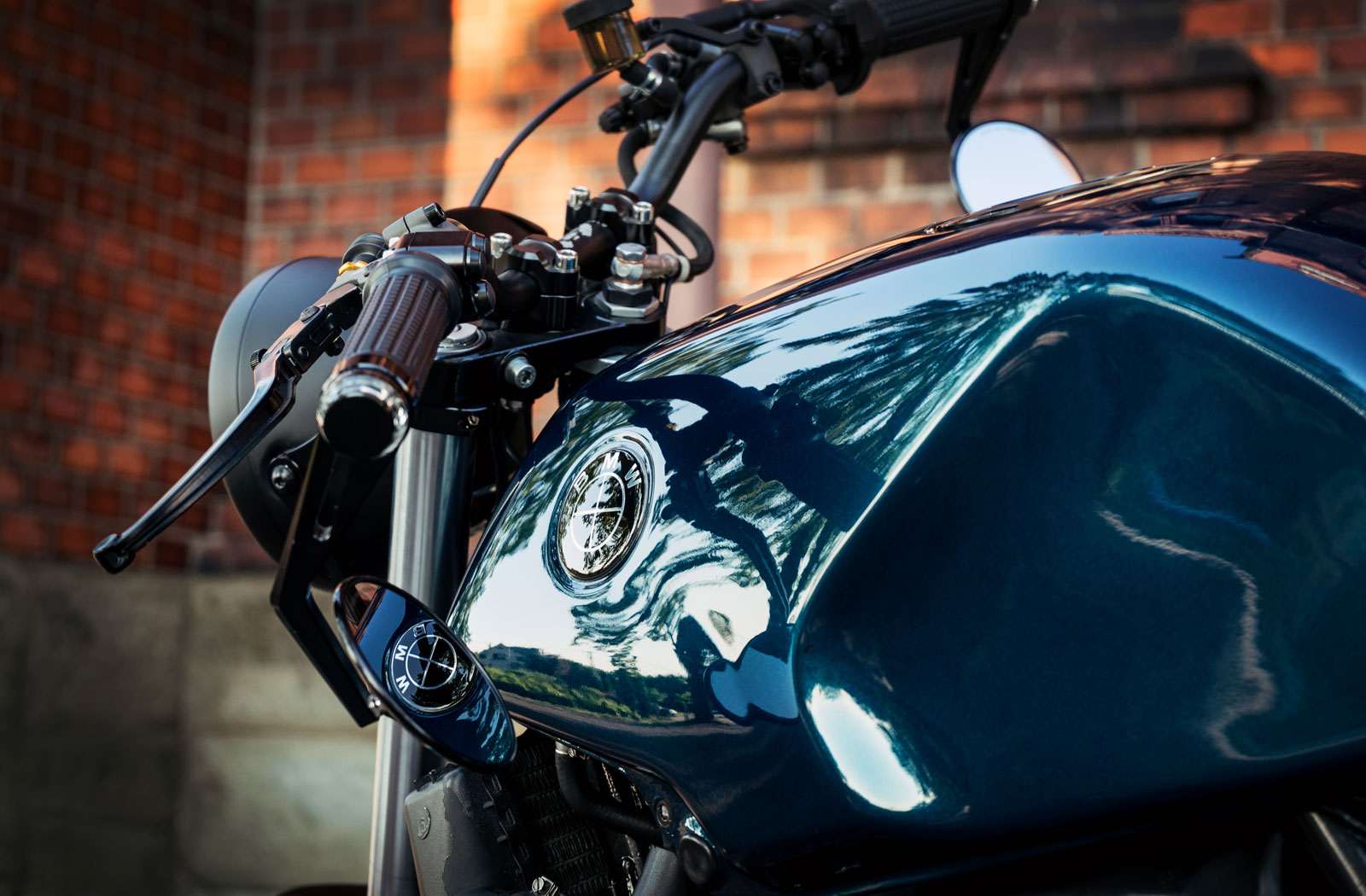 Marcel's latest Blackout Custom Designs project, an '85 BMW K100RT named Marc Ellus, showcases just how far he's come in 3 years. This time around he's transformed the behemoth fully-faired Bavarian tourer into a slimmed-down tracker inspired ride.
Marcel found his inspiration for the K100RT online and at custom events he frequented around Europe. He then took aspects of different builds he liked the best and has applied them to his project. But in order to create something truly unique, he also resorted to building many of the parts himself.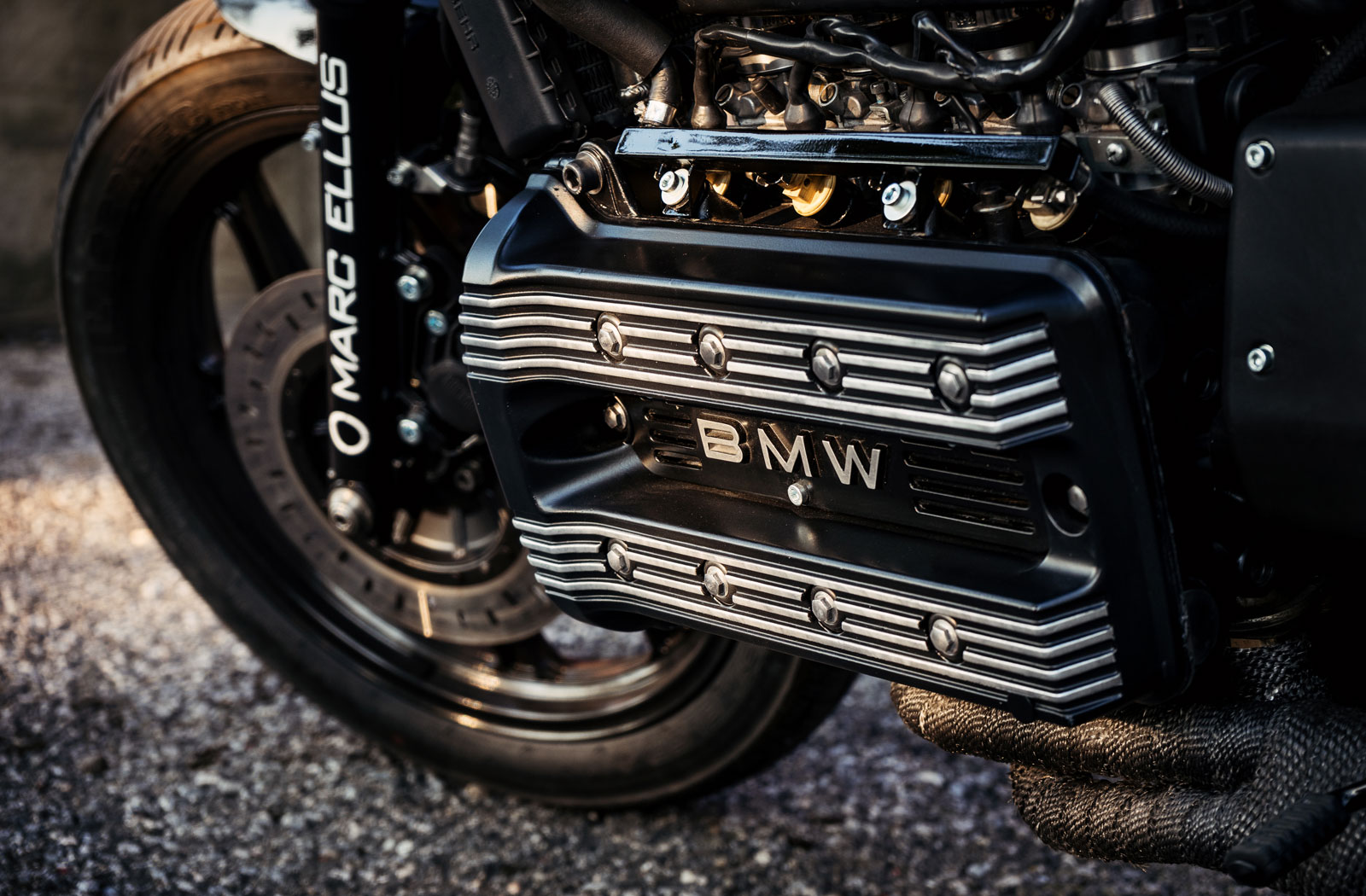 "From the beginning, there is a journey through exploring the possibilities of what can be modified and what can be custom made by hand," he says. This is always the most satisfying part of each Blackout Customs project."
On the Blackout BMW K100RT, there is a balanced mix of one-off and off-the-shelf solutions. During the extensive build, everything essential to the function of the bike was either replaced, repaired or improved upon. Everything non-essential was removed to help reduce both physical and visual weight.
Starting with the engine a thorough tune revealed the bulletproof inline-four was running strong. This saved him from having to perform any in-depth engine work and let him focus his efforts and finances on the bike's appearance and some basic performance upgrades.
After a quick respray in black, Marcel shaved paint away from the engine cases to add some silver details. He removed the factory plastics to reveal more of the Bavarian bricks engineering and installed freer-flowing air filters and a custom exhaust. Attention was then turned to the chassis.
To achieve the look he was after Marcel completely redesigned the frame from the engine back. He then built a custom seat pan and built a custom saddle which he upholstered in black. In front of the rear wheel, he's installed a custom electrical box that contains a Motogadget M.unit Blue control module. A hidden custom wiring harness relays power from the unit to the various electrical systems.
Dipping once again into Motogadget's catalogue of premium components, Marcel fit a set of Tracker style handlebars wearing m.Blaze bar end indicators, m.grips, glassless bar end mirrors and 3 button switch blocks. These are held in place by a set of custom risers and a modified top yoke which have again been finished in black. Taking pride of place in the cockpit is a Motogadget Motoscope Pro Speedometer.
For the rest of the lighting, Marcel opted to keep things as simple as possible. His solution on the rear was to install Kellerman Bullet 1000 taillights which double as turn signals and brake lighting. He then mounted the plate on a custom hugger style bracket for an uncluttered finish. Then up front, there's a touch of modern tech in the form of an LED halo-style headlight.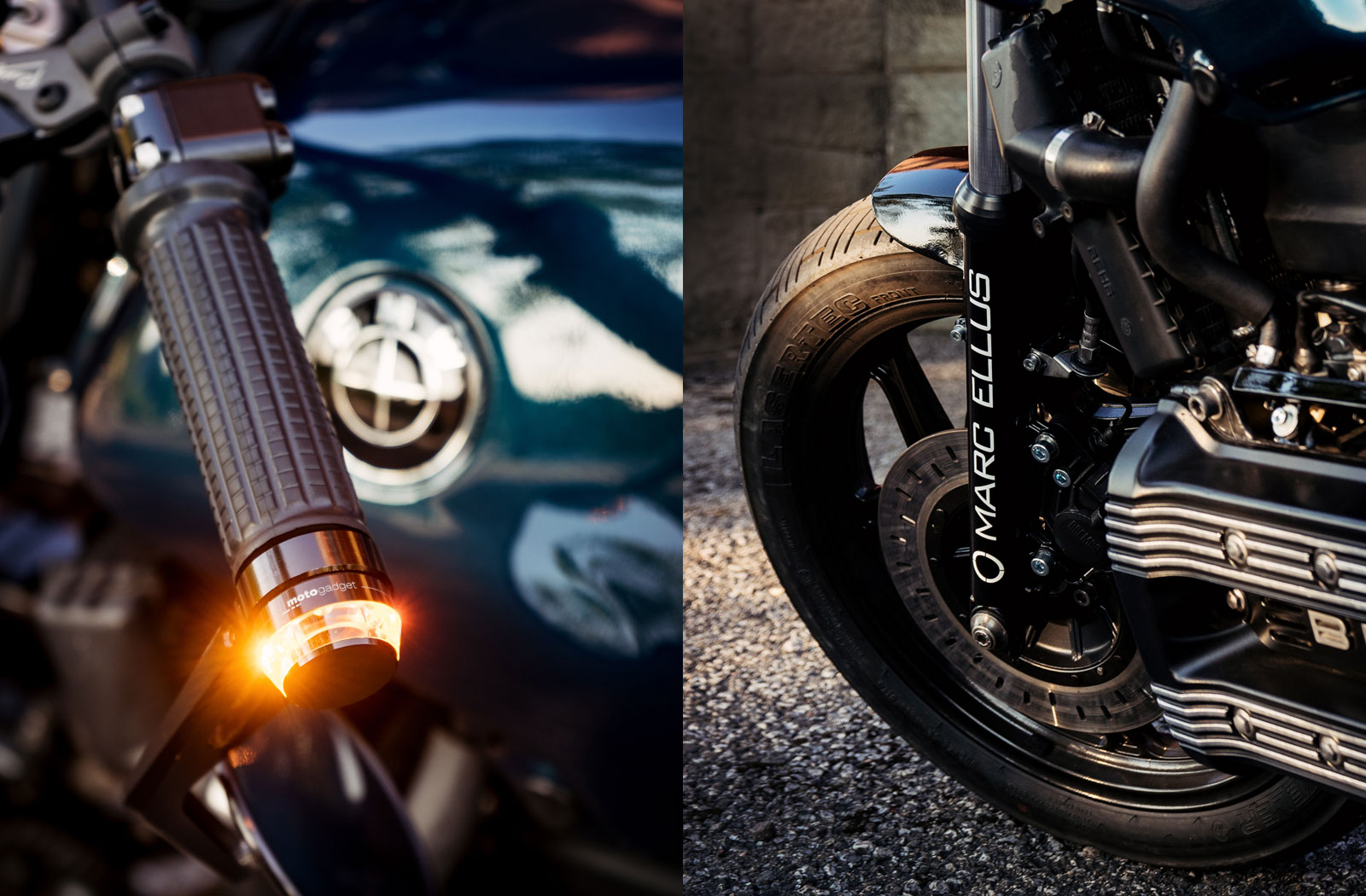 To complete the bike's transformation Marcel reconditioned and resprayed any of the original equipment that remained. These include the driveshaft, brake callipers, fork lowers, frame and the iconic BMW snowflake rims. He's added Metzeler Lazertec sport touring tyres for a classic look without sacrificing performance and installed custom black and chrome BMW roundels.
There's no question that Marcel has worked wonders with the K100RT's looks, but we always like to know that a build covers both form and function – Thankfully, he tells us this is definitely the case…
"After the whole modification, the bike is definitely better handling. Its weight has decreased quite a bit and the styling and geometry changes have moved the enjoyment of riding somewhere completely different."
Photography by Nicoss Model