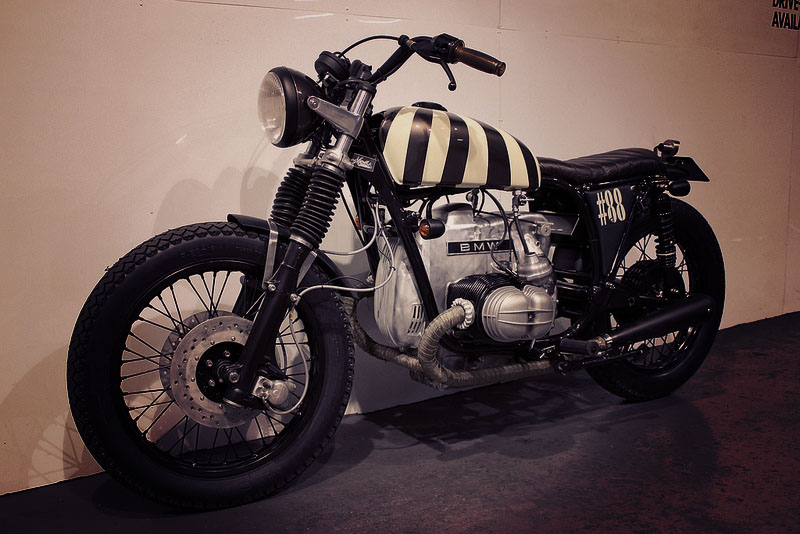 Remember in school when you had an exam and there was always that one kid who consistently finished before everyone else? I always used to think to myself "he's gonna fail" but somehow he never did. He was fast and he knew his stuff, something to be admired. The reason behind this random high school flashback is due to me just receiving another email from Kev at Kevil's Speed Shop. He was getting in touch to inform me about not 1 but 2 new builds. Kev seems to be churning out gold star worthy BMW based customs at a rate of knots…something to be admired indeed.
Based on '79 BMW R100/7 Kev built this "Brat Style" motorcycle at the request of one lucky customer. The customer happened to be a classic car dealer and when it came to commissioning a custom build knew Kev was the man to do it. His brief was for a cool Bobber/Brat Style bike with black spoked wheels, a coffee and cream colour scheme and his lucky number 88, the rest he left up to Kev.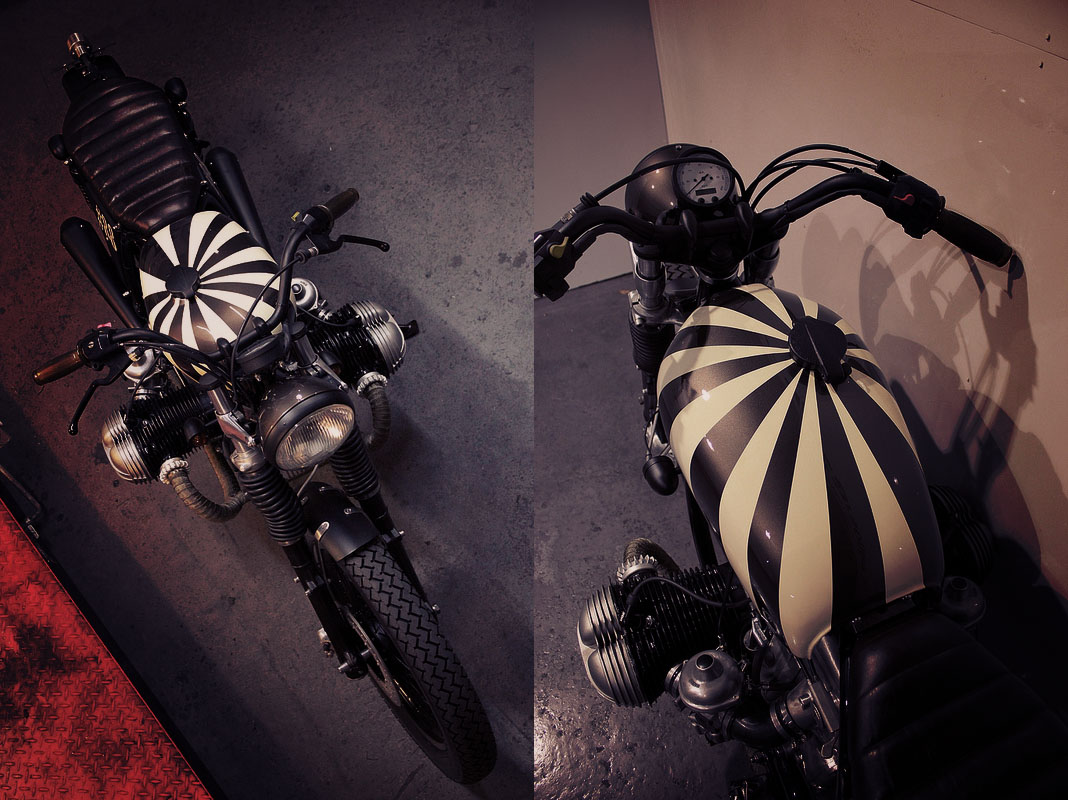 To meet the colour scheme requirements Kev painted a toffee bronze and cream Japanese rising sun motif on the custom fit, Honda tank. A distressed brown leather tuck 'n' roll Brat style seat was added and lots of textured satin black powdercoat. The titanium headers have been wrapped and merged with a pair of stumpy megaphone mufflers finished in satin black. Scrambler style number plates bare the lucky number 88, the headlight is painted toffee bronze to compliment the tank and a set of gum grips have been slipped onto the scrambler style bars.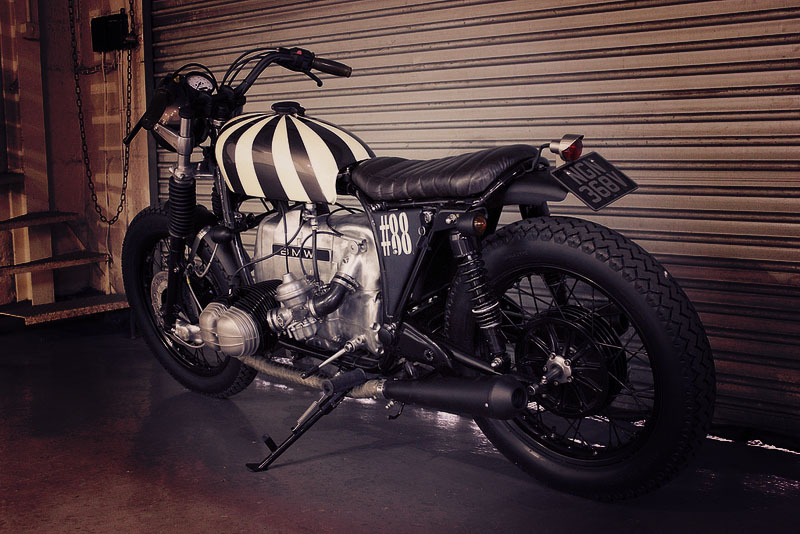 "The bike rides very well. Lots of bottom end torque for an early 1000cc, heavy fly wheeled, high compression Boxer flat twin. The riding position is very comfortable being upright you have good all round visibility."