According to Mark Condon of BikeBiz "Our team really know their bikes, so depending on the customer we can give some direction on design and performance, supply a BMW and parts and let them build it themselves, or we can really get hands-on and custom-build the whole bike from scratch" With this bike the latter is definitely the approach that's been taken. Designer Alex Bianchini-Kometer teamed up with experienced BikeBiz builder Boris to put together the unique, on-request custom build for customers who are looking for something out of the ordinary.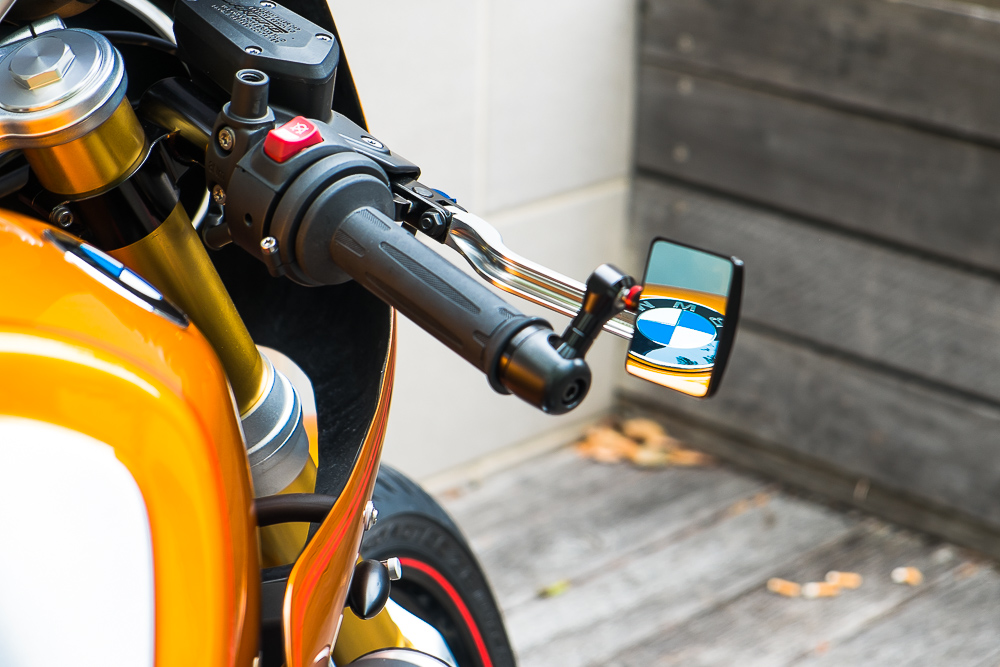 The R nineT which BikeBiz have aptly named 'Sun Kist' is their homage to the legendary BMW R90S designed by Hans Muth in the 1970's, and it's available by special order and comes complete with a full factory warranty. The Sun Kist R nineT features the unmistakable yellow to orange fade paint scheme of the R90S with additional red pinstriping. At the pointy end they've mounted a retro-styled half fairing and in rear there's the R nineT optional Cafe Racer tail with bum stop seat pad. The frame has also been treated to a new candy red paint scheme and the stock wheels are pinstriped red to tie it all together.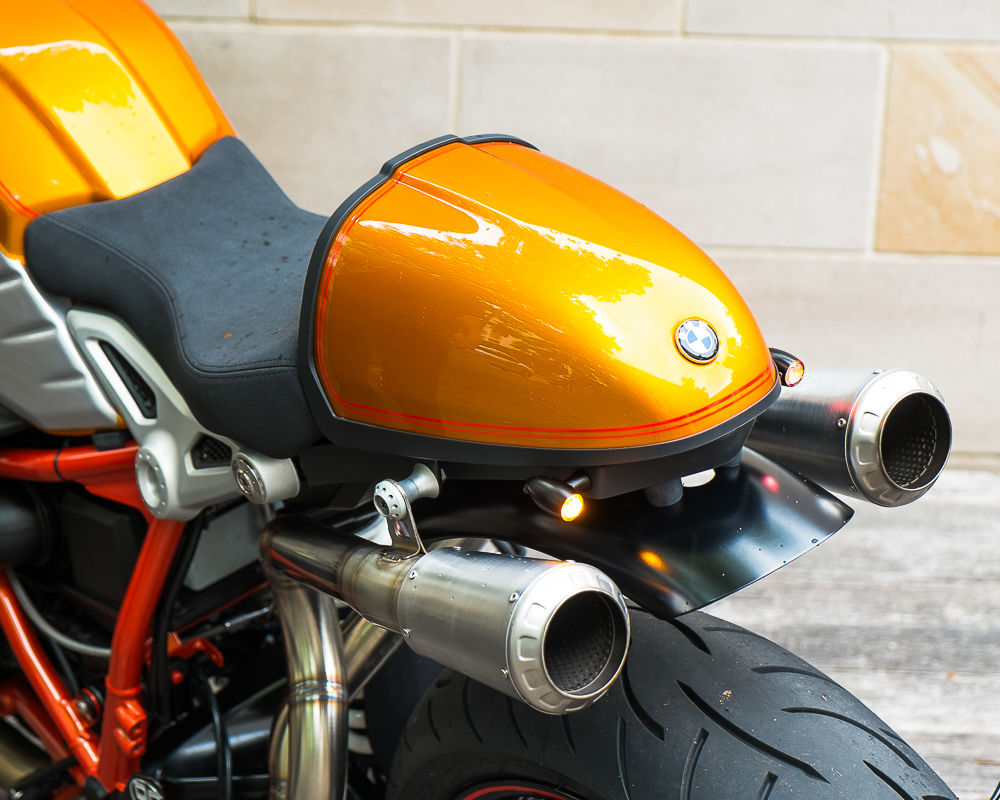 So as to not detract from that awesome paintwork BikeBiz have also blacked out a few of the nineT's parts and stripped those unsightly, Australian compliance reflectors from the bike. Lighting has been replaced by ultra small, ultra bright Rizoma items, but the dash remains stock, which isn't all that bad as it fills the space inside the fairing perfectly. A short rear fender has also been added and you'll get mirrors and chunky foot pegs from Rizoma. To finish the package off performance has been tweaked with the addition of a custom 2-into-1-into-2 exhaust system that exits through a pair of super short mufflers under the tail.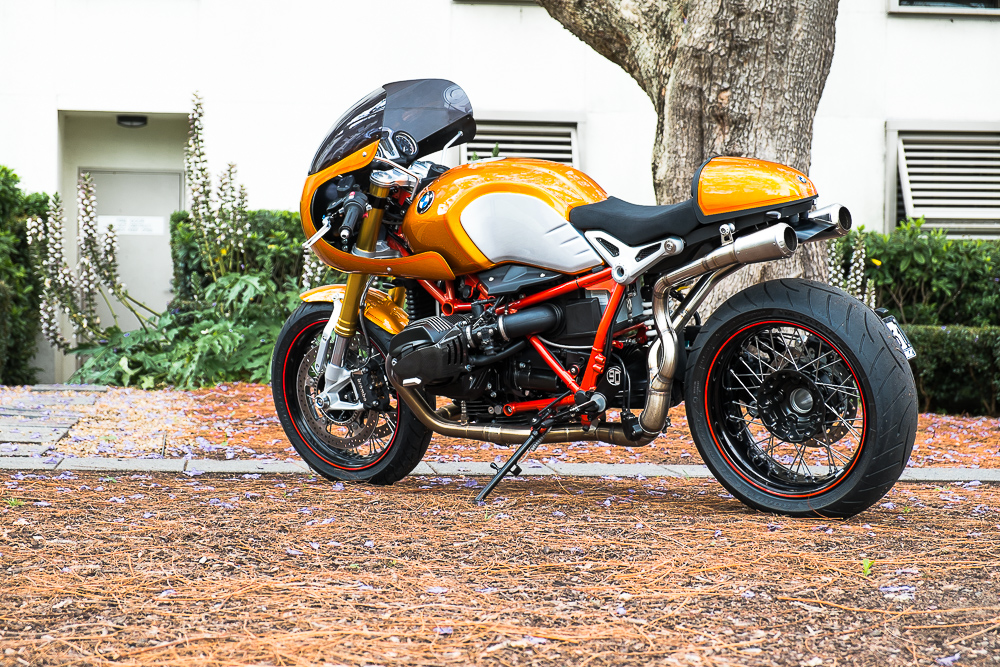 If the BMW R90S inspired Sun Kist isn't quite your thing the BikeBiz crew have also put together an M Series supercar inspired racer that wears a red and blue race livery. Prices are available on request, but with the R nineT's standard price of around $22,000AUD you can expect to slap at least a few grand on top of it.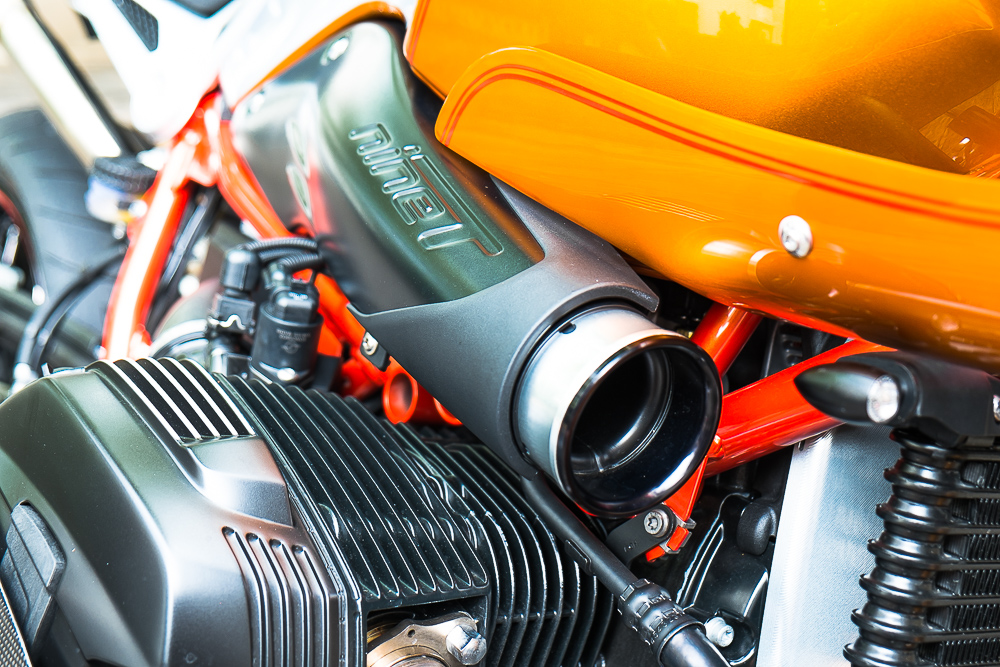 Photography by Saxon Shing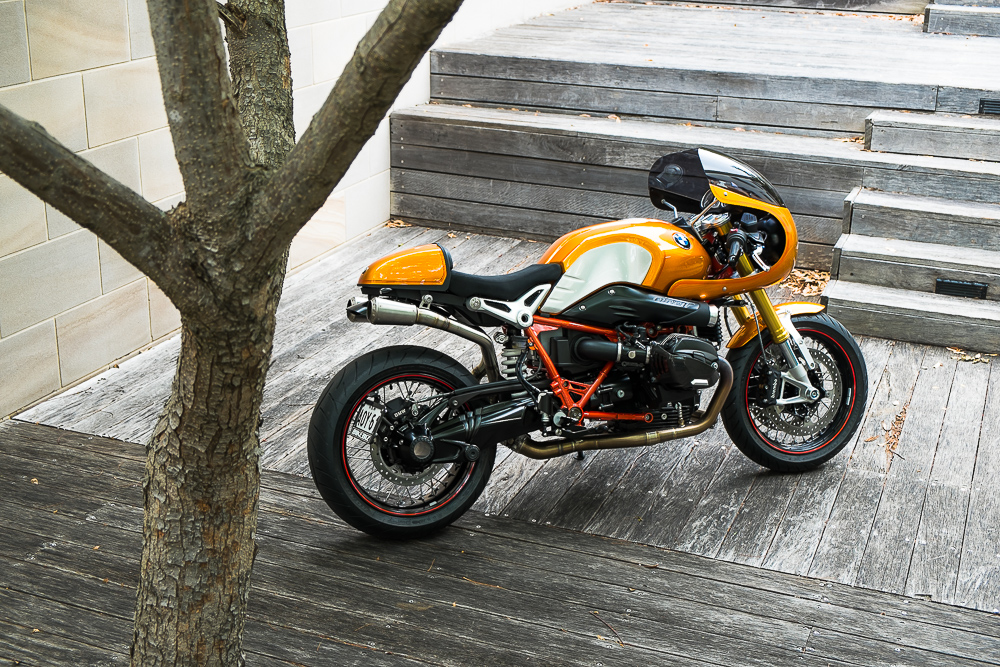 One of the biggest concerns for owners of new motorcycles wanting to customise their rides is warranty voidance. To tackle this, many manufacturers now offer their own range of aftermarket parts which can be fit by dealers without affecting warranty terms. If you're wanting to swap out your mirrors or fit a new exhaust system then they'll usually have you covered, but if you're looking for something really unique you're going to be disappointed. In Sydney, Australia motorcycle retailer and aftermarket parts supplier BikeBiz have taken things a step further. Leveraging their in-house team of builders they've put together a radical BMW R nineT custom that's ready to order and completely covered.