Despite the lockdowns, we saw some amazing cafe racers completed in 2020. Many were built by individuals who suddenly found themselves with a lot of spare time on their hands. But we also saw pro workshops recognising an opportunity to complete their own projects and prepare for a fresh start in 2021. With the new year well underway, we are excited about what 2021 has in store for the custom motorcycle scene – so today we're taking a look at 10 Cafe Racer Workshops to Watch in 2021.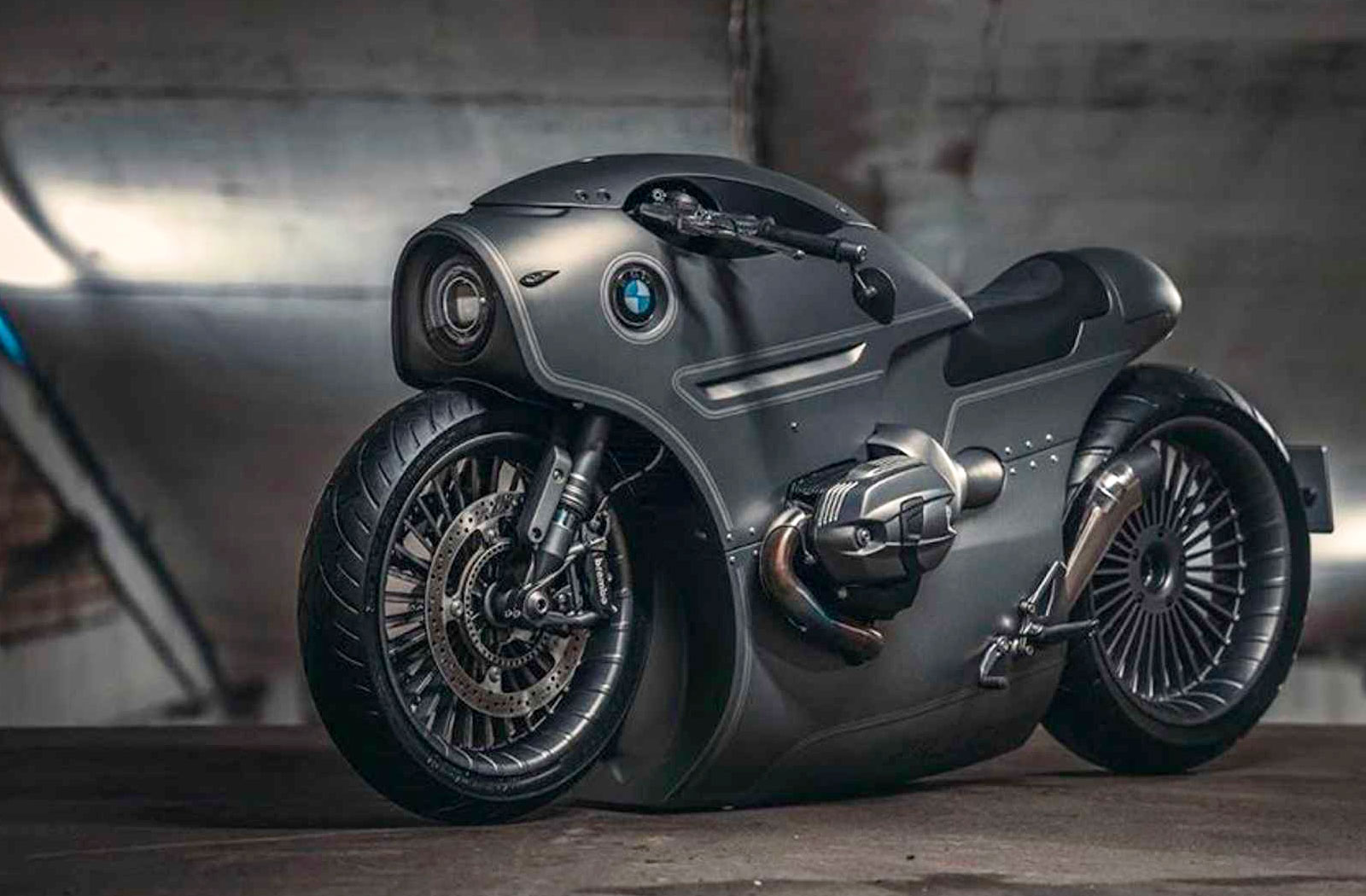 Zillers Garage
Moscow, Russia
After becoming the first Russian to win the AMD World Bike Building Championships, Dmitry Golubchikov, aka Zillers Garage, hasn't eased off the throttle. He won his title with a wild Yamaha SR400 boardtracker, but it is his more recent builds that really have us excited.
Through a collaboration with BMW Motorrad Russia in 2020, Dmitry built one of the wildest R nineT customs the world has ever seen. Inspired by aviation design the Ziller Garage BMW R NineT featured one-of-a-kind turbine inspired wheels, completely enclosed handmade bodywork and, to top it all off, hydraulic suspension. On the back of that project, Dmitry has now released an R NineT conversion kit. The kit is based loosely on the first bike but with a more utilitarian execution for everyday practicality.
What excites us most about the future of Zillers Garage is that when BMW Motorrad commissions a builder others generally follow. So in 2021, we're hoping other custom scene supporters like Yamaha, Harley Davidson, and Ducati will be knocking on Dmitry's door.
Follow them here: Facebook / Instagram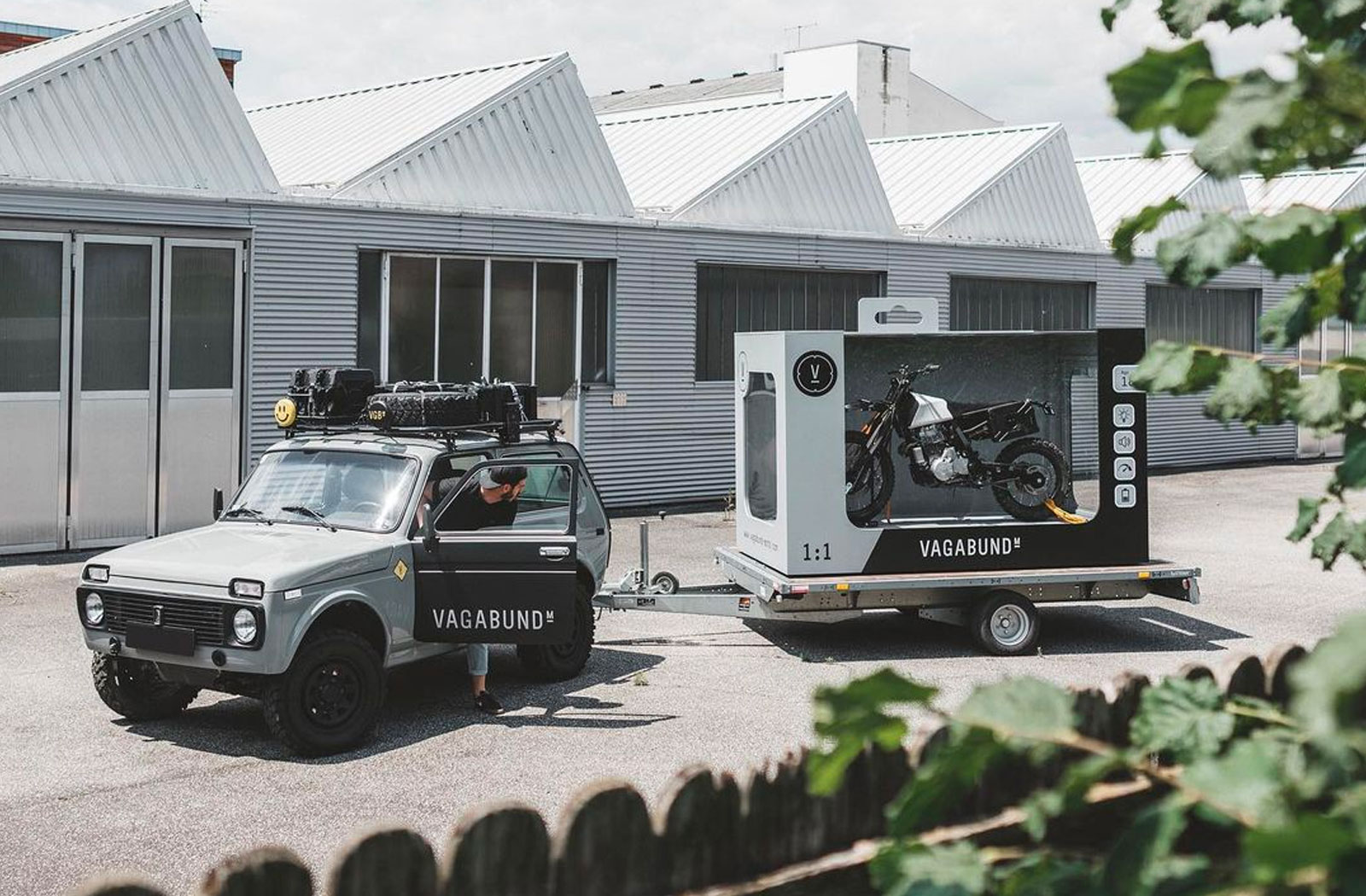 Vagabund Moto
Graz, Austria
We like it when builders don't take themselves too seriously. In the Austrian city of Graz, you'll find one such workshop by the name Vagabund Moto. Along with building impeccable custom motorcycles, they have a unique approach to displaying them. One technique is to place them inside lifesize toy packaging complete with large plastic windows, detailed box contents, instructions and even a display hanger tag. As with their bikes, the level of detail is exceptional and it's even designed to fit on a trailer for transporting them to events where they're sure to attract a lot of attention.
Vagabund Moto owners Paul Brauchart and Philipp Rabl aren't just out to have a laugh though. Their work is meticulously planned and executed and they've developed a distinct monochromatic, pared-back style of their own. Their portfolio contains a mix of genre warping projects. Most are based on classic BMW platforms but more recently they have started expanding on this to include other marques and more modern machines.
As for their build approach, Vagabund Moto embraces modern technologies like 3D printing. Their work has a distinctly modern look to it and they incorporate modern accessories from the likes of Motogadget into their work. Last year, Vagabund showed even showed us they can build a good looking car by turning a lacklustre Lada Niva into a slick adventure-ready offroader. Whatever Vagabund Moto has in store for us in 2021, it's sure to be worth a closer look.
Follow them here: WWW / Facebook / Instagram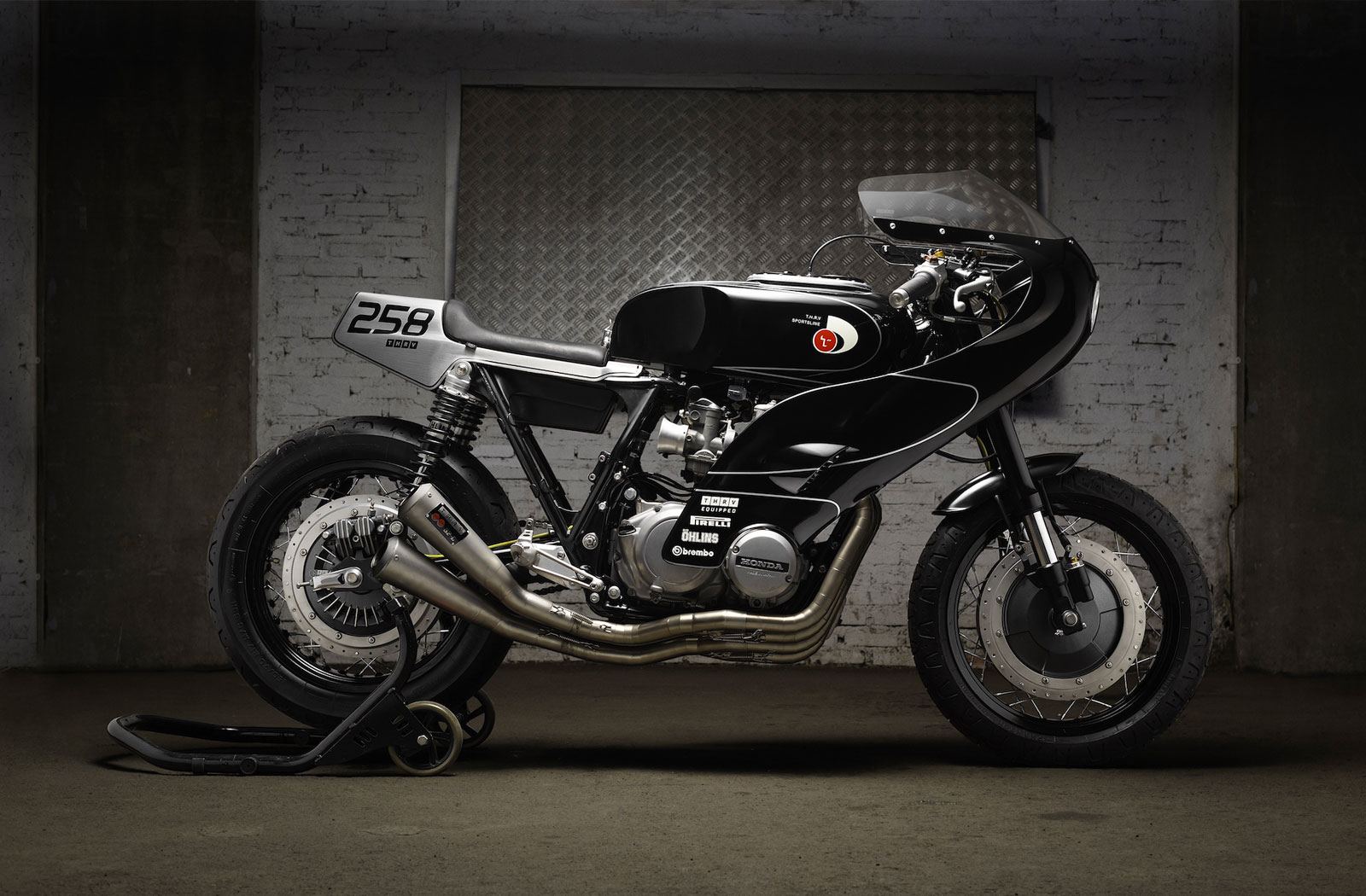 Thrive Motorcycles
Jakarta, Indonesia
Seven years ago we made our first motorcycle focused trip to Indonesia. Full of naivety, we set off with low expectations. Upon arrival, we soon realised we had hugely underestimated the Indonesian custom community.
The Indonesia custom motorcycle scene is overflowing with talented builders whose work is on par with big name western builders. One workshop that has proven time and time again they have what it takes to rub shoulders with the big boys is Jakarta's Thrive Motorcycles.
The Thrive team is capable of building some truly unique custom motorcycles. Their 'Synthesis' twin-engined, two-stroke Kawasaki Ninja 150 RR and the futuristic-looking Yamaha Scorpio 225 'Cross' are a testament to that. But what has impressed us the most is their ability to take a new bike, such as Royal Enfield's 650 twin platform, and improve upon it.
Judging from their latest Instagram activity, Thrive has a custom electric motorcycle project underway for a 2021 unveiling. If their past work is anything to go by the outcome will not disappoint.
Follow them here: WWW / Instagram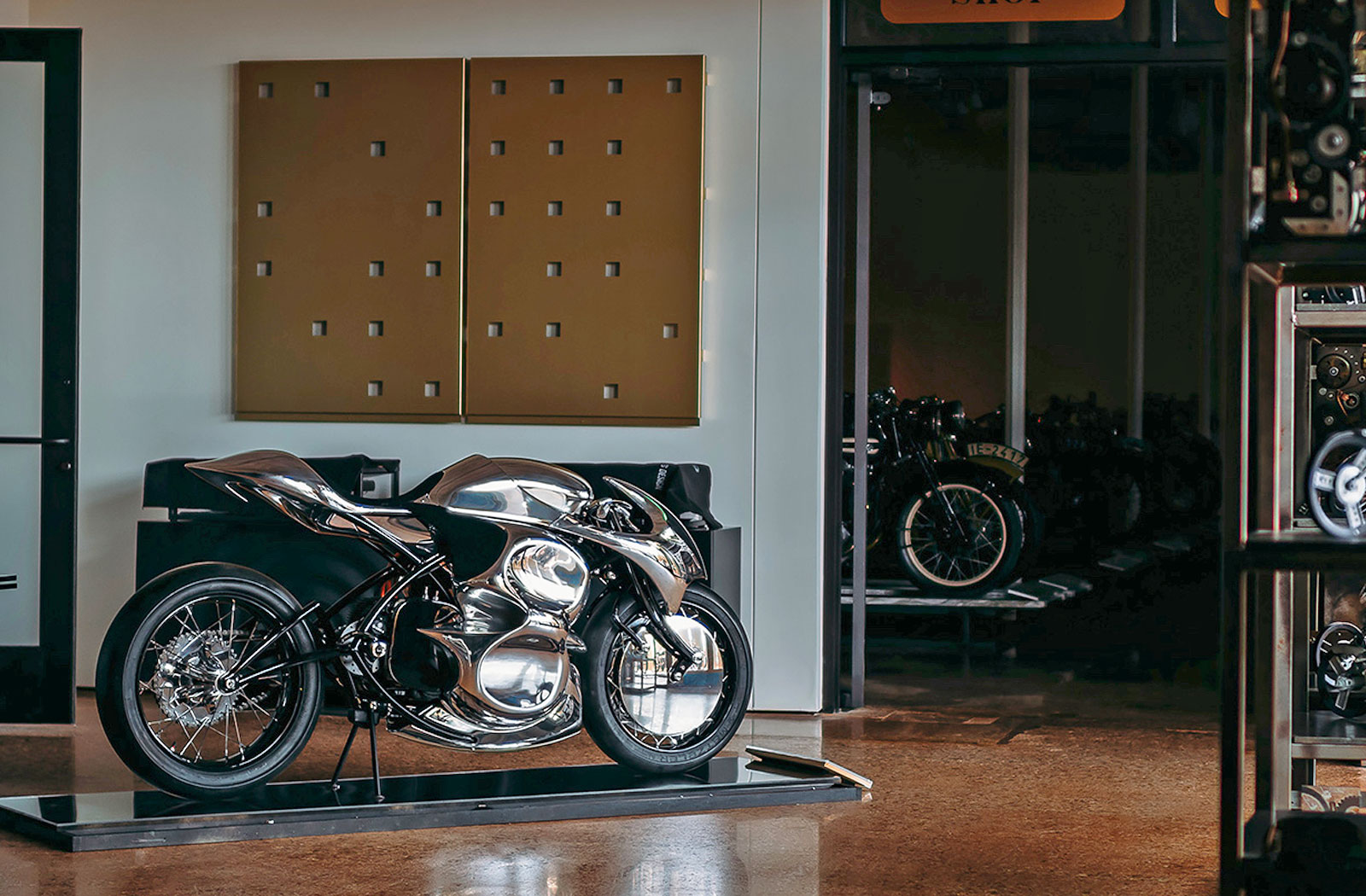 Baresteel Design
Victoria, BC, Canada
Jay Donovan, aka Baresteel Design, is still relatively new to the custom world, but his work is anything but beginner level. Jay has invested countless hours into honing his skills shaping metal. Of course, knowing how to swing a hammer is only part of the equation when it comes to building motorcycles. Form and function need to work hand in hand, luckily Jay has nailed that skill too.
Jay's ability to creatively fettle metal and his attraction to organic forms has spawned some incredible two-wheeled creations. His last project saw him building an electric motorcycle for the venerable Haas Moto Museum in Texas. The aptly named Stingray is a futuristic-looking beast shod is hand-formed alloy and built around a Motenergy permanent magnet motor.
The nature of Jay's work means his builds are few and far between. During 2020 it was all quiet on the Baresteel front, but from what we've seen there's a very interesting BMW project in the pipeline for 2021.
Follow them here: Facebook / Instagram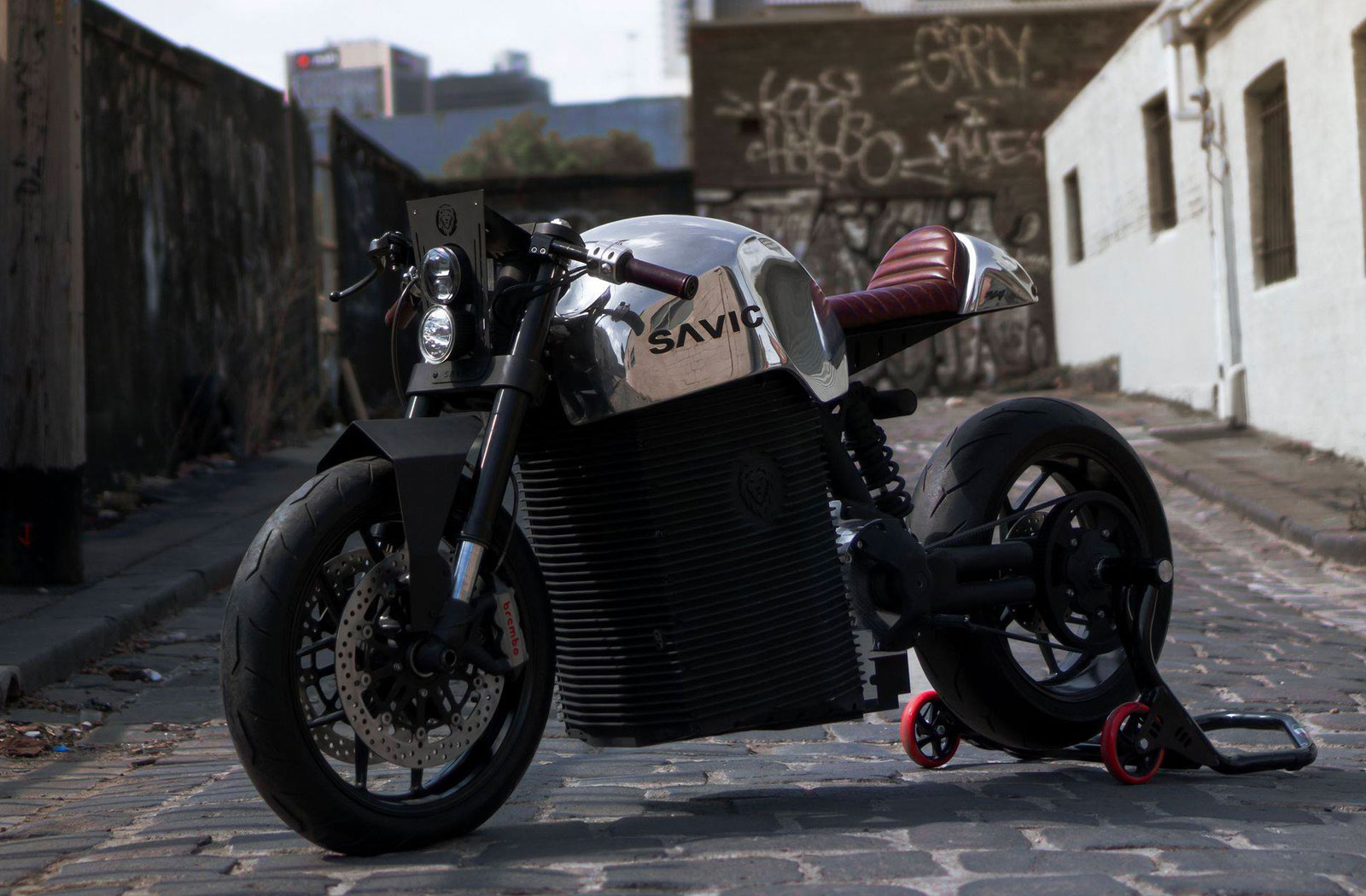 Savic Electric Motorcycles
Melbourne, Australia
Melbourne-based Savic Motorcycles aren't a custom workshop per se, but an all-new electric motorcycle manufacturer. Why are they on this list? When company founder Dennis Savic set out to create Australia's first high-performance electric motorbike, he had a very clear goal with how he wanted the bike to look.
"We simply love the timelessness of Cafe Racers. They're elegant, yet have the ability to be powerful and intimidating. The opportunity of developing a design that harmonizes advanced technology with classic styling is not something that most get to do." says Dennis.
The first round of Savic Motorcycles electric cafe racer is available for pre-order now which means we could be seeing them on the road before the end of 2021. Available in 3 different configurations, the high spec Savic C-series ALPHA features 60kw of power, a city range of 200km and a blistering 0-100 time of 3.5 seconds. For more details, you can read our full interview with Savic Motorcycles here.
Follow them here: WWW / Facebook / Instagram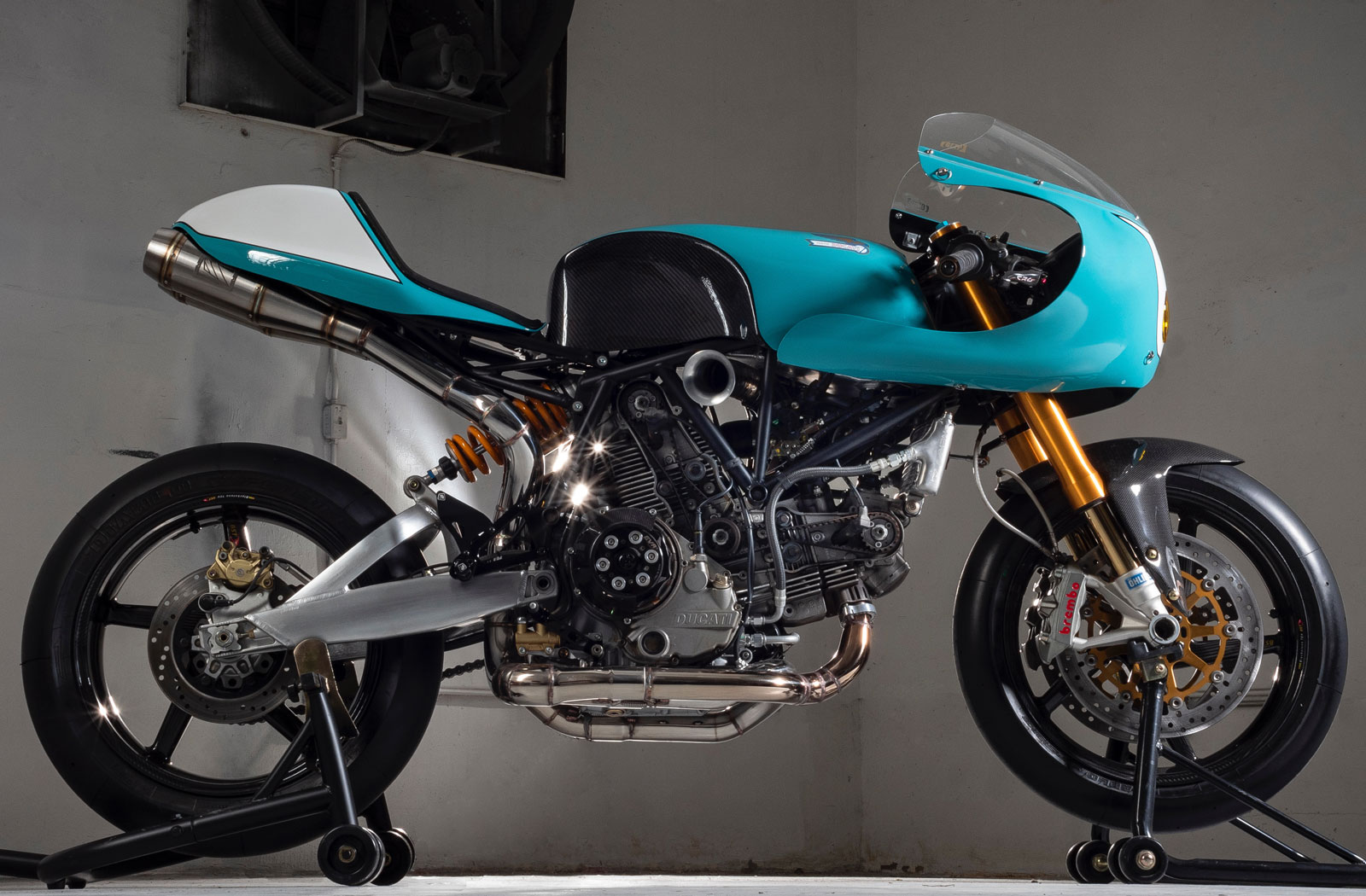 Scales Studio
Florida, USA
Trever Scales of Scales Studio has some serious credentials in his resume. His past career achievements in automotive customisation include the likes of building show cars for none other than Mercedes Benz. So when Trever applies his skills to a custom motorcycle project, you can be sure the result is going to be impressive.
When we last touched base with Trever, he'd just released the first of a short run of Scales Studio Ducati 1200SS cafe racers. Taking around 1600 hours to complete the build was no bolt-on affair. The Ducati features handmade carbon fibre bodywork, a meticulously tuned v-twin and an exhaust created using software designed to calculate optimal power.
At the beginning of 2020, Trever relocated his business to Florida. With the new shop ready to rock we can expect to see some amazing machines rolling out of there later this year. If you're into Ducatis and Porsches, the Scales Studio social accounts are a must follow.
Follow them here: WWW / Facebook / Instagram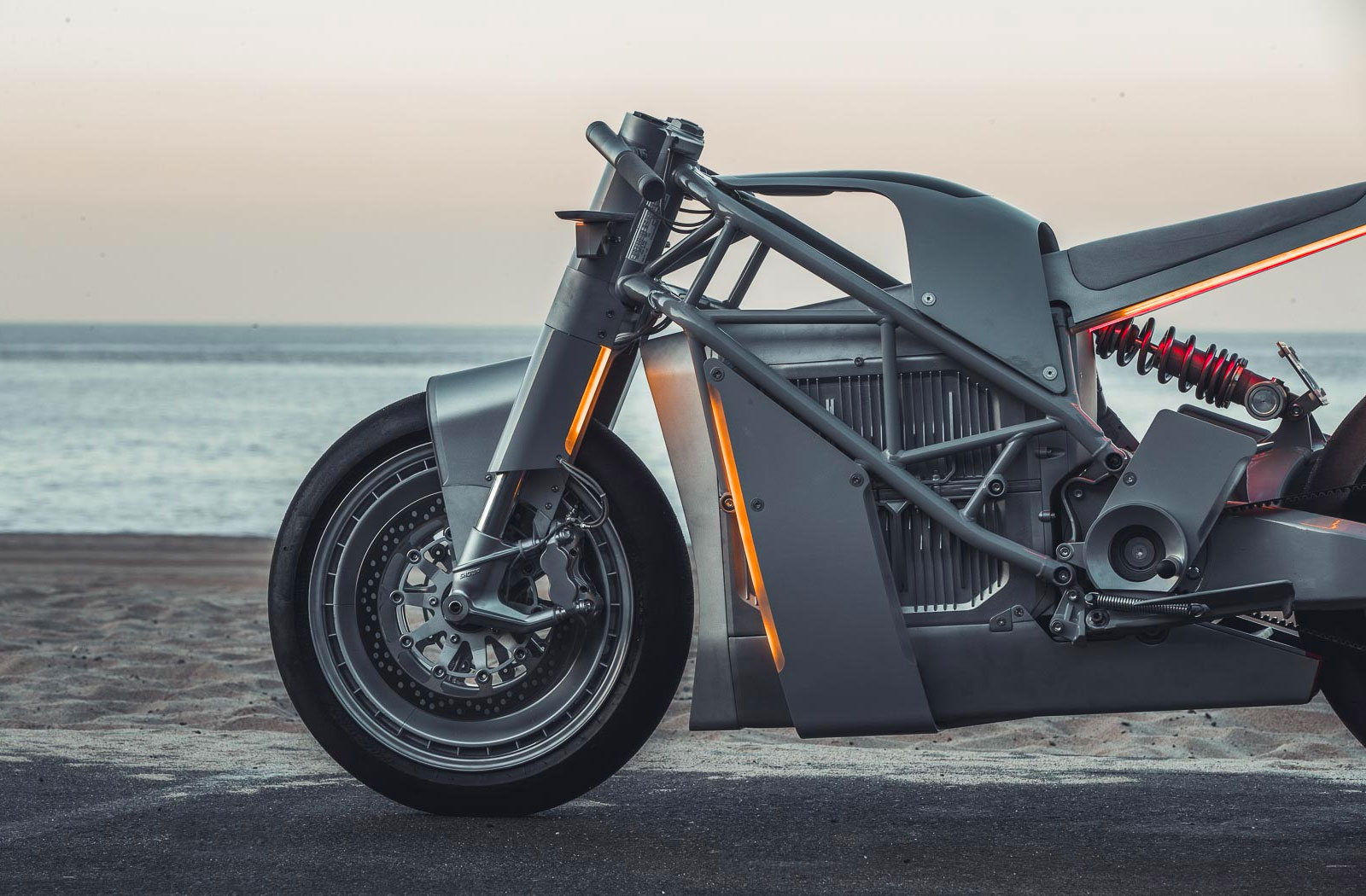 Untitled Motorcycles
London, United Kingdom / San Francisco, USA
Another stand out custom motorcycle to emerge in recent times was Hugo Eccles' jaw-dropping XP Zero electric motorcycle. Hugo heads up the San Francisco chapter of Untitled Motorcycles where they designed and built the bike. After debuting at Portland's 'One Motorcycle Show,' the XP Zero started popping up all over the internet generating a flurry of interest from both inside and outside the motorcycle community.
Early in 2020, we published an interview with Hugo Eccles about the development of the XP Zero. The bike is without a doubt one of Untitled's most unorthodox designs to date, but this isn't a form over function project. Every aspect of the project was thought through in intricate detail to ensure it would function correctly. Hugo's approach developing this XP Zero involved rapid prototyping and 3D printing which looks to be a technique Untitled will continue to explore and expand on.
According to Hugo, Untitled Motorcycles have several new motorcycle projects lined up for 2021. To stay up to date give them a follow on social media.
Follow them here: WWW / Instagram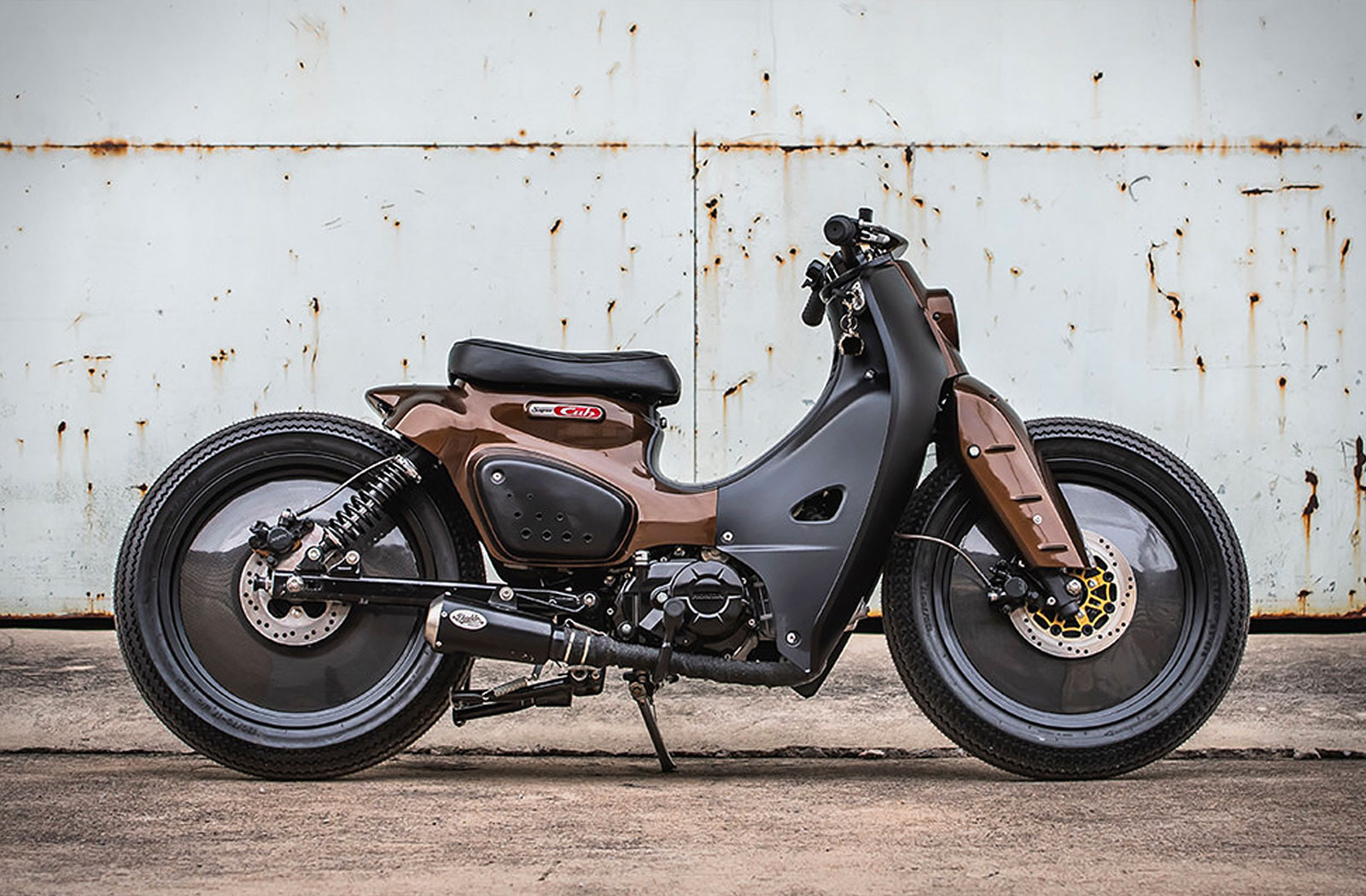 K-Speed
Thailand
Another impressive cafe racer and custom motorcycle workshop from the far east to watch in 2021 is Thailand's K-Speed workshop. With an impressive 52 custom builds completed in 2020, K-Speed is a force to be reckoned with. What makes K-Speed even more interesting is how varied their projects are. The K-Speed portfolio features a wide assortment of motorcycle makes and models transformed into all manner of custom styles. From slammed Honda Super Cubs to Monkey bike cafe racers and off-road enabled Yamaha XSRs, they'll tackle any project no matter how oddball or unorthodox it may be.
Follow them here: WWW / Instagram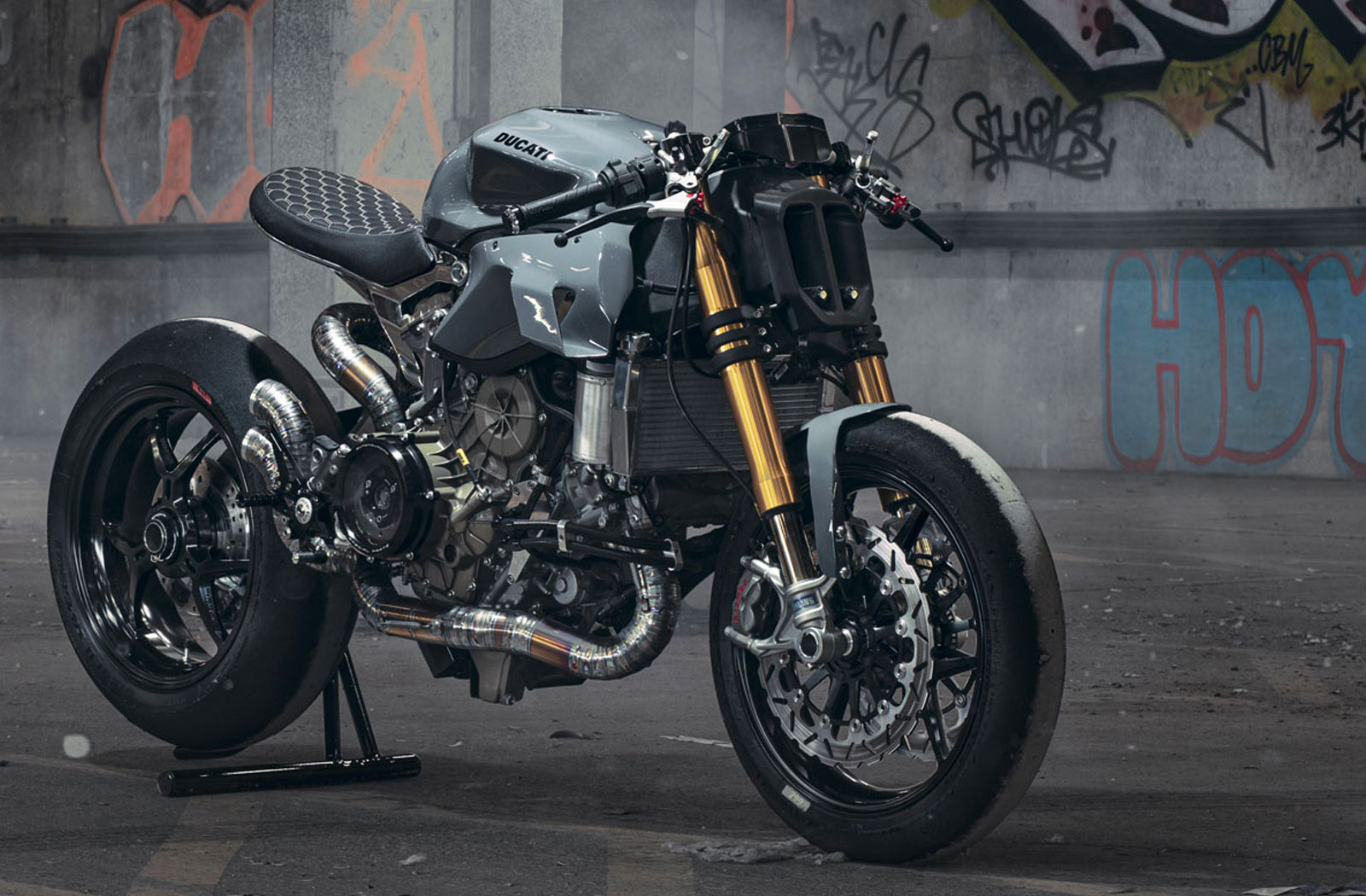 Thornton Hundred Motorcycles
Milton Keynes, United Kingdom
If you've got a soft spot for custom Triumphs, you'll want to keep an eye on Thornton Hundred Motorcycles in 2021.
Funnily enough, the first time we featured a build by Thornton frontman Jody Millhouse, it was a show stopping Ducati Panigale 1299. Since then, however, his work has gravitated towards Triumph modern classic based projects. As a result, he now stocks a range of bolt-on parts for several models in Triumphs range including the hugely popular Bobber.
Jody also has a great Youtube channel that he regularly updates so you can learn more about what he does from the man himself.
Follow them here: WWW / Instagram / Youtube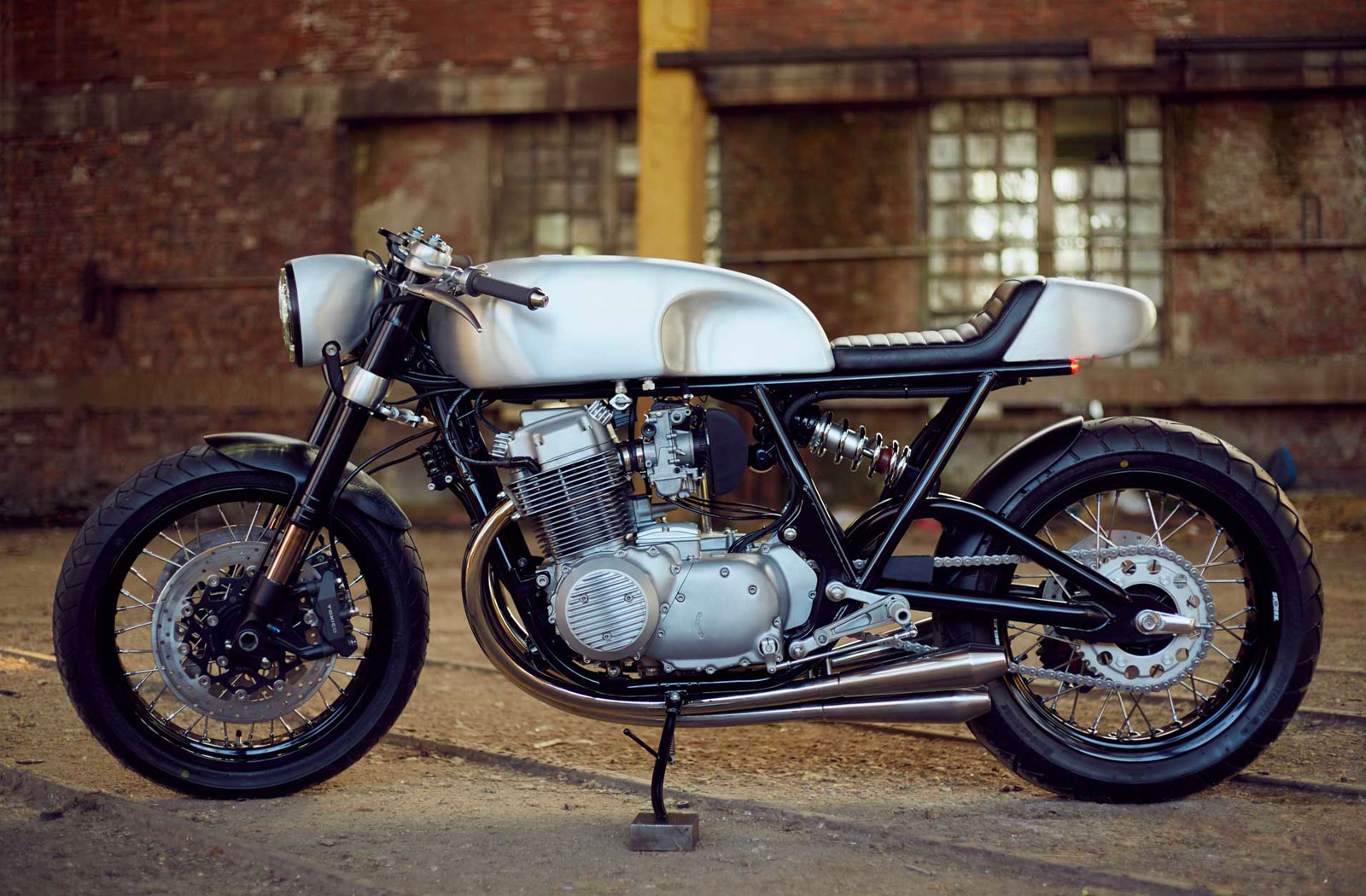 Messner Moto
Milan, Italy
Last but not least is the Italian workshop of Messner Moto. Run by software engineer and product designer Mirko Messner his Messner Moto brand entered the spotlight a few years ago when he unveiled his beautifully refined CB750 cafe racer.
During the build of his first cafe racer, Mirko taught himself 3D modelling and mechanical engineering basics. This allowed him to create the bike using modern manufacturing techniques. At that time, he had no access to the tools required to produce them so he relied heavily on other companies to fabricate his ideas.
Today, Mirko has moved his focus from building bikes to designing and producing premium, low volume aftermarket parts. His steadily expanding range of parts includes model specific and universal items and the quality and design are top-notch. If you're building a cafe racer of your own in 2021, a few Messner Moto parts could really step things up a notch.
Follow them here: WWW / Instagram