The motorcycle industry is finally starting to embrace electric technology after the rest of the automotive world left them behind. With companies like Harley Davidson now producing their Livewire electric motorcycle it won't be long before other major manufacturers follow suit. Harley can't take all the credit for that though. Before the team at Milwaukee had even considered an all-electric model, independent companies were taking it upon themselves to fast track electric motorcycle technology. Down here in Australia one company that's sparking a lot of interest is Melbourne's Savic Motorcycles.
Savic motorcycles founder Dennis Savic studied both Mechanical Engineering and Corporate Finance at university. Then 2 years ago he relocated to Melbourne to take up a position at Ford Australia. Earlier this month he unveiled his latest Savic Motorcycles prototype, the 'c-series' electric cafe racer. To learn how Australia's first electric motorcycle company came to be I spoke to Dennis about his past, the present and what the future holds for Savic Motorcycles.
Where does your interest in motorcycles stem from?
The first time I sat on a bike I was about 5. It was a CB250 and belonged to a family friend, Ado Nurkic (thanks Ado!). I truly fell in love with motorcycles at Uni. I came home one day after buying my first bike off a mate. I told my mum I was just minding it for him. A month passed and she turned to me and said: "that's your bike isn't it." Let's just say she was less than pleased. She was probably less pleased when I pulled it apart and rendered the garage unusable for months while I reverse engineered it.
My dream of building my own vehicles solidified when I was 14. I was in year 10 at High school and in my metalwork class we finally got the opportunity to build whatever we wanted. Everyone else made a threaded rod or welded up a small table or something. My first reaction was "I'm going to build a mini chopper." I won't forget the horrified look on my teacher's face. He tried to persuade me to build a table like the other. So I built a model of a motorcycle out of some round bar, spare bolts, and pipe in an effort to rebel and demonstrate what I was going to do. That model now sits on my desk at work. It's priceless and reminds me to keep my eye on the prize.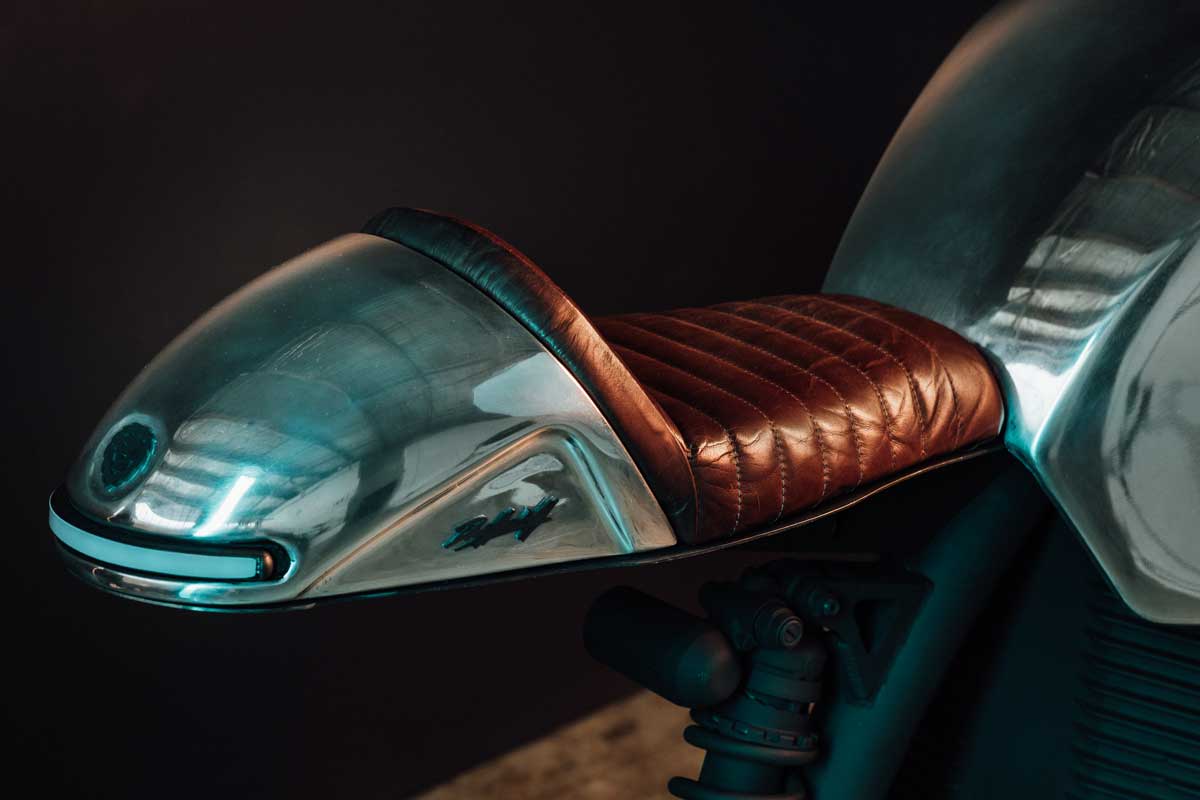 How did your journey of starting an electric motorcycle begin?
I've been obsessed with vehicle design, engineering, and manufacturing for as long as I can remember. I never had the intention of specifically starting an electric motorcycle brand. I wanted to build a company and brand that stood for passion, technology, and the willingness to do things others think are impossible.
In short, We set out to build a designer brand from a passion for motorcycles. We just happen to go electric because we think electric powertrains are awesome.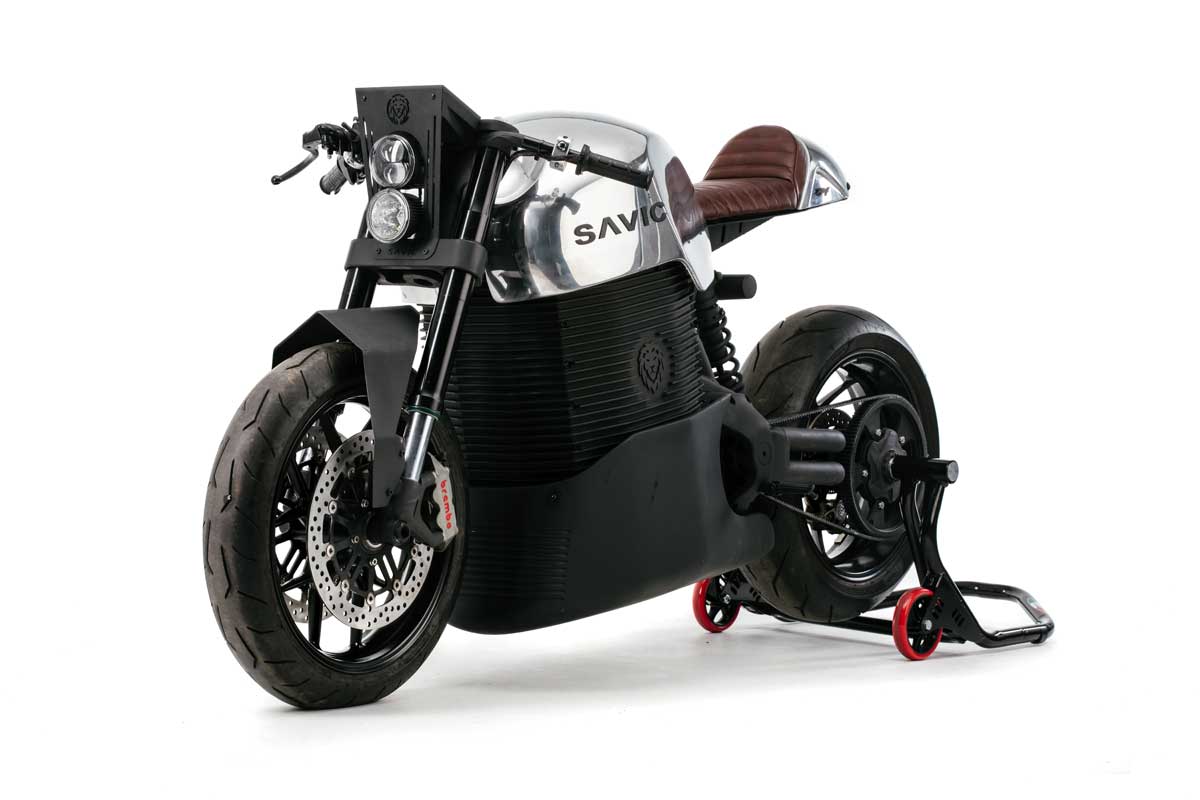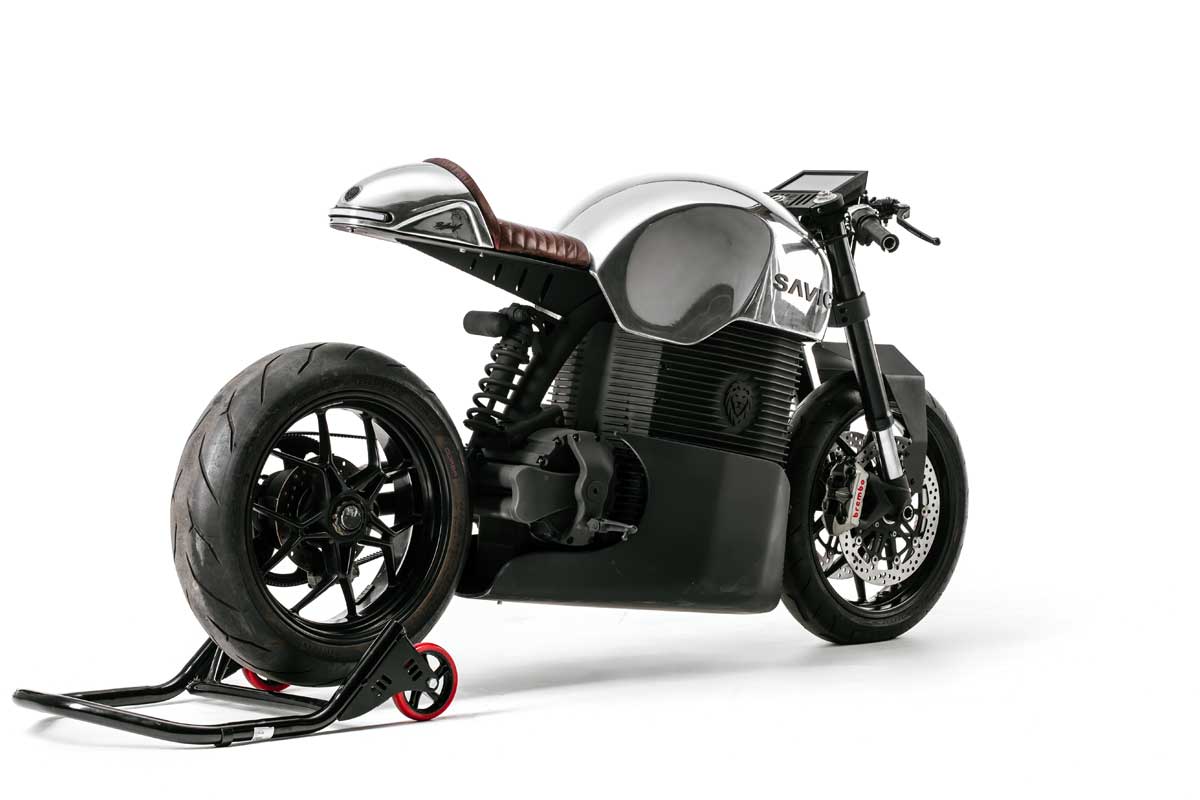 What influenced your decision to go with cafe racer styling?
We simply love the timelessness of Cafe Racers. They're elegant, yet have the ability to be powerful and intimidating. The opportunity of developing a design that harmonizes advanced technology with classic styling is not something that most get to do. We feel privileged to be able to do just that!
The strength of our brand comes from vehicle design. For us, design MUST come first. Our designer, Dave Hendroff isn't a vehicle designer by trade and I love that about him. He's free from traditional vehicle design guidelines and methods, but he's been sketching bikes long enough to know them inside out. I've learned so much about design from him and he's learned about engineering from me. We work together on refining the vehicles we build.
What were some of the biggest challenges you've faced so far?
The whole thing is a monstrous challenge. Sometimes I stop and think about how crazy it is…but then I remember all the things that need to be done and just keep working. It requires one to work 80 hour weeks. Occasional 100 hour weeks are not uncommon when it gets tough, but we know our limits and when we're at breaking point we rest.
Finding suppliers was a huge challenge. Because we've had a tiny budget, minimal development funding almost no one wanted to work with us. But we had some luck and found incredible suppliers who are willing to support us.
Building a motorcycle is hard. Building a motorcycle with your own proprietary powertrain is really hard. Doing that with a team of people and no formal management experience is crazy. Then doing all of that on the tiny budget while working a full-time job is insanity. But we've proven it can be done.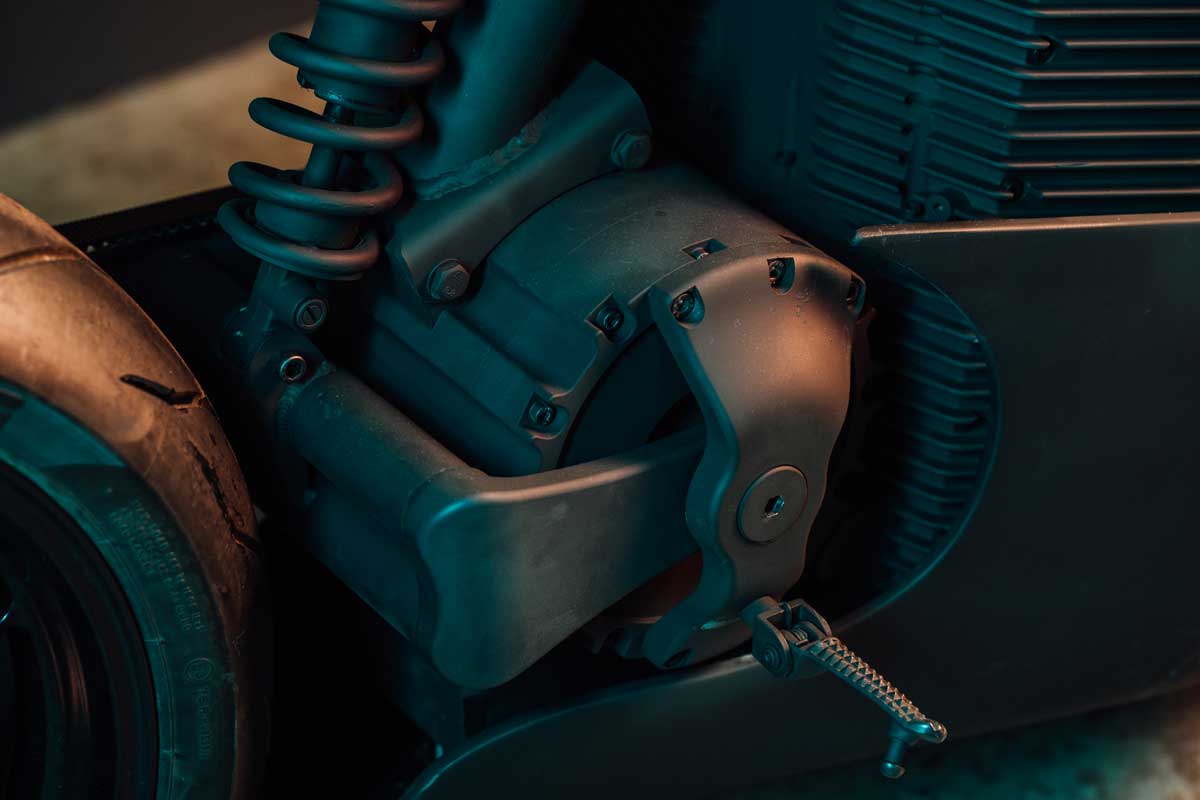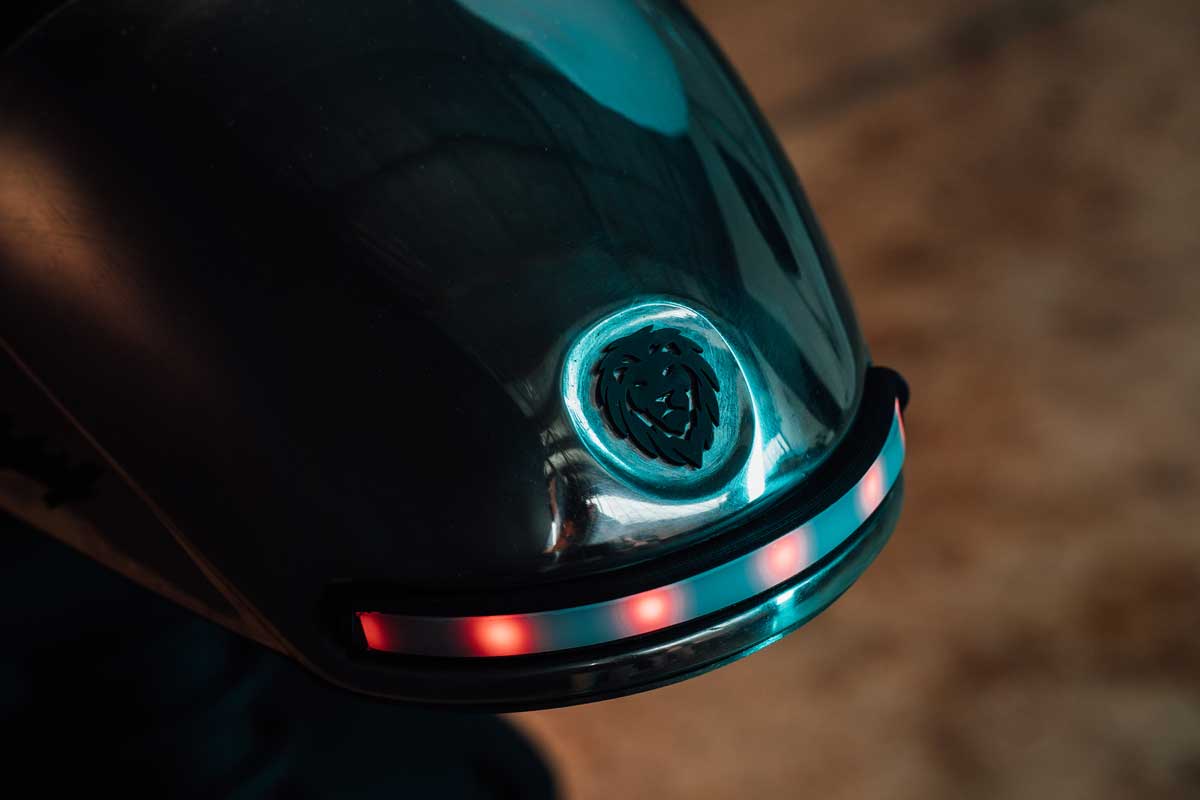 Why do you think the uptake of electric alternatives has been so slow in the motorcycle industry?
There are a few reasons, but the big one is simply money. At the moment electric vehicles have a higher cost to manufacture. Mainly due to the price of batteries. So if the distribution chain wants to retain its profit margins electric vehicles simply aren't competitive in the current market. More EVs will be sold when the price comes down, and the price will come down as volumes increase. It's a catch 22.
Then there are all the other reasons. Suppliers not having the capability, or not having the capacity to scale to millions of units p.a. The lost profits from current vehicle inventory not being sold in the market due to new products. The already established supply network that cannot be easily changed without drastically impacting the business or brand. The unfortunate reality is that consumers just don't want to pay more money for an electric vehicle that doesn't perform as well as what they could already buy. And why should they?
This is why I want to build Savic Motorcycles to be one of the leanest organizations in the world. We must minimize margins, and maximize the value we bring customers, while still being a profitable business. It'll be hard to balance all those as we will need to be very different in the way we work, but we've already done things people said we couldn't.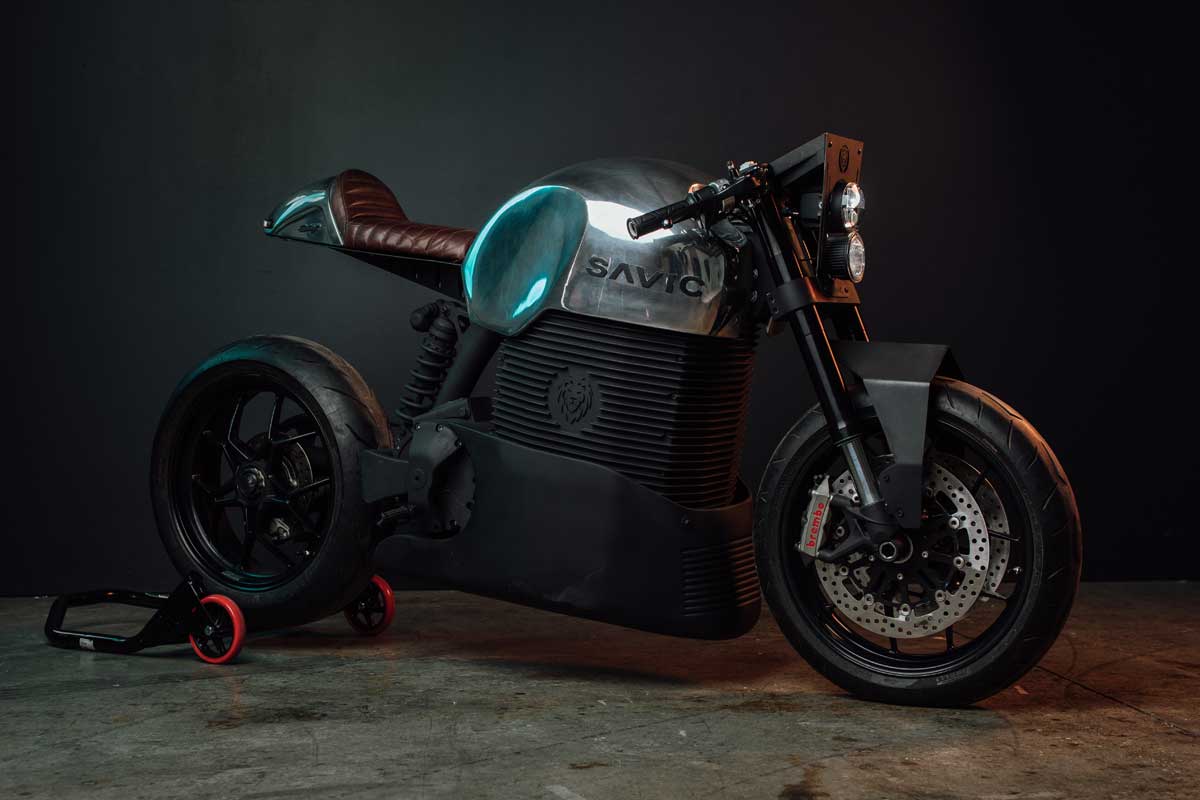 What EV advancements do you think will be game-changers for electric motorcycles?
Price is the biggest barrier. Others argue it's electric motorcycle range, but that's just because the cost of adding more cells is too high.  But the high cost isn't just the cells, it comes down to the electric powertrain. In short, companies need to start making parts cheaper. Things like battery management systems, motor controller systems, chargers, etc. They're ridiculously overpriced for the specification of vehicles we're developing. The more powertrain component suppliers try to profit from OEMs, the less parts they will sell. At Savic Motorcycles, we are already implementing strategies to overcome this.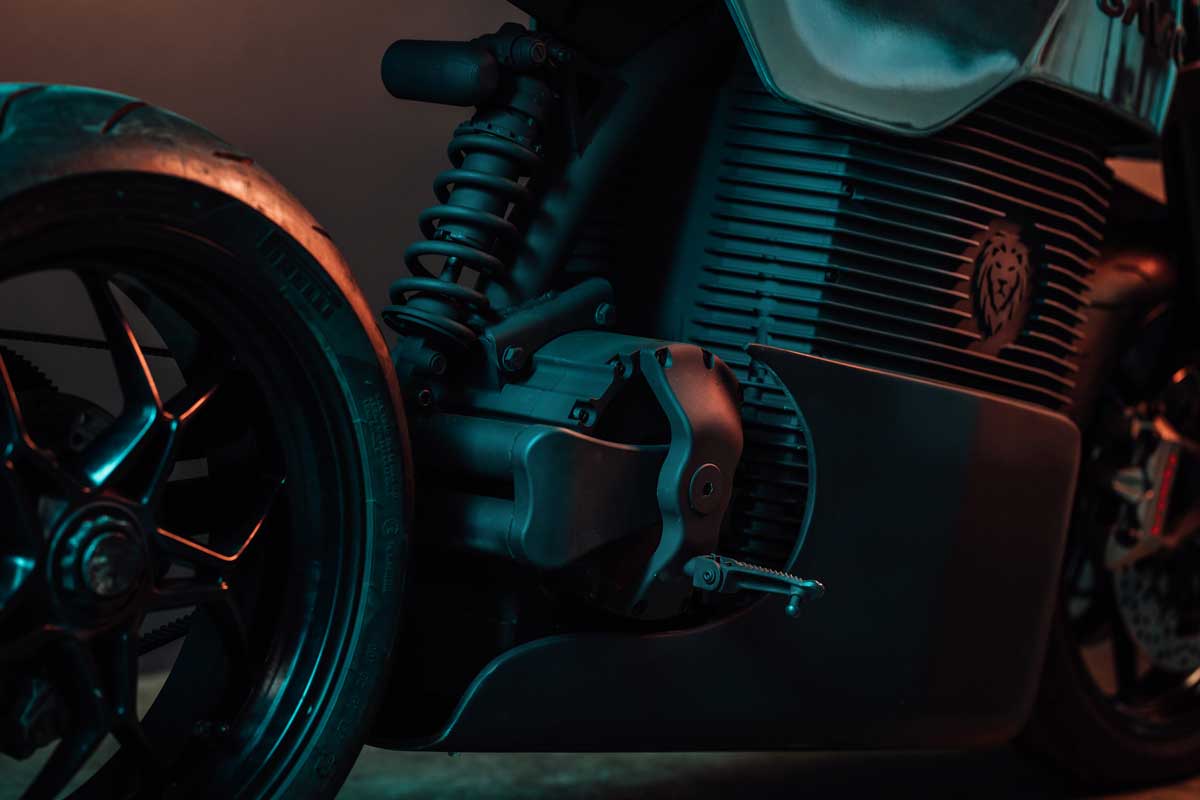 What lies ahead…
Now that Dennis and his company have a prototype that is essentially ready for production they are aiming to start offering test rides in February of 2020. His electric cafe racer will be offered in 3 specifications offering different levels of power and mileage. The lowest specification motorcycle in the C-series is the Omega. It features a 25kW drivetrain with 110Nm of torque, a 0-100 time of 5.5 seconds and a range of 120km (74 miles). Whereas the top of the range 60kW Alpha will travel 200km on one charge (124 miles), has 180Nm of torque and an impressive 0-100 time of 3.5 seconds.
All 3 models in the Savic motorcycles C-series are single-seaters and feature cafe racer styled aluminum bodywork. The battery enclosure is a liquid-cooled, machined billet alloy structure that forms part of the frame. The suspension is made up of a USD telescopic front end and adjustable mono-shock rear that supports a single-sided swingarm. Braking comes via Brembo components and is regenerative to help extend the bike's range. There's also ABS, different drive modes and an 8-inch full-color display relaying information back to the rider.
As Dennis explained one of his company's goals is to maximize customer value and their current cost predictions do just that. Prices range from $12,990 to $23,990 making them significantly cheaper than Harley's Livewire. If you'd like to inquire about owning a Savic electric motorcycle they are taking orders now.
Photography by Jason Lau