For the past 11 years, Portland has played host to some of the country's best custom builders. Created by See See Motorcycles founder Thor Drake, the 'One Motorcycle Show' is a melting pot of all manner of custom motorcycle. With hundreds of modified motorcycles on display this year, there was literally something for everyone, but one bike outshone the rest. San Francisco based Hugo Eccles of Untitled Motorcycles attended the event with his custom electric motorcycle, the Zero XP. By the end of the weekend, it was one of the most photographed and talked about machines at the show. After the dust had settled we stole a few minutes of Hugo's time to discuss the development of this unique project.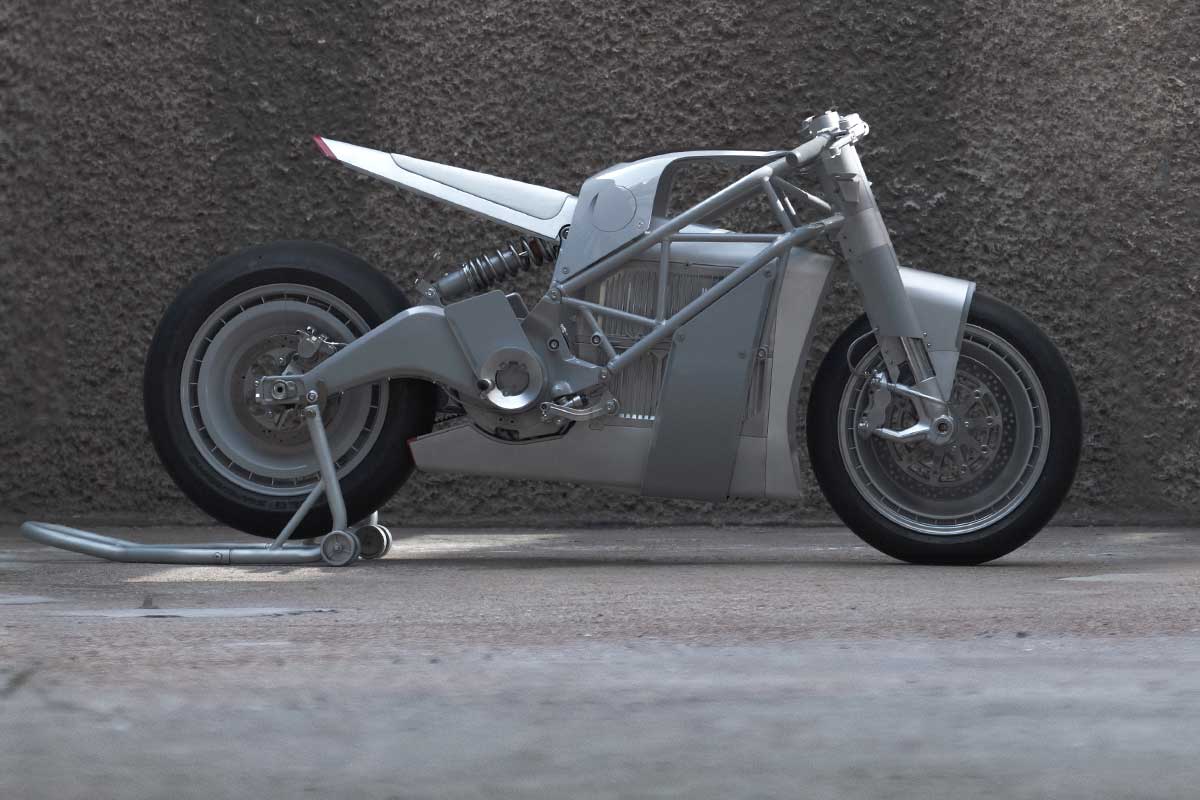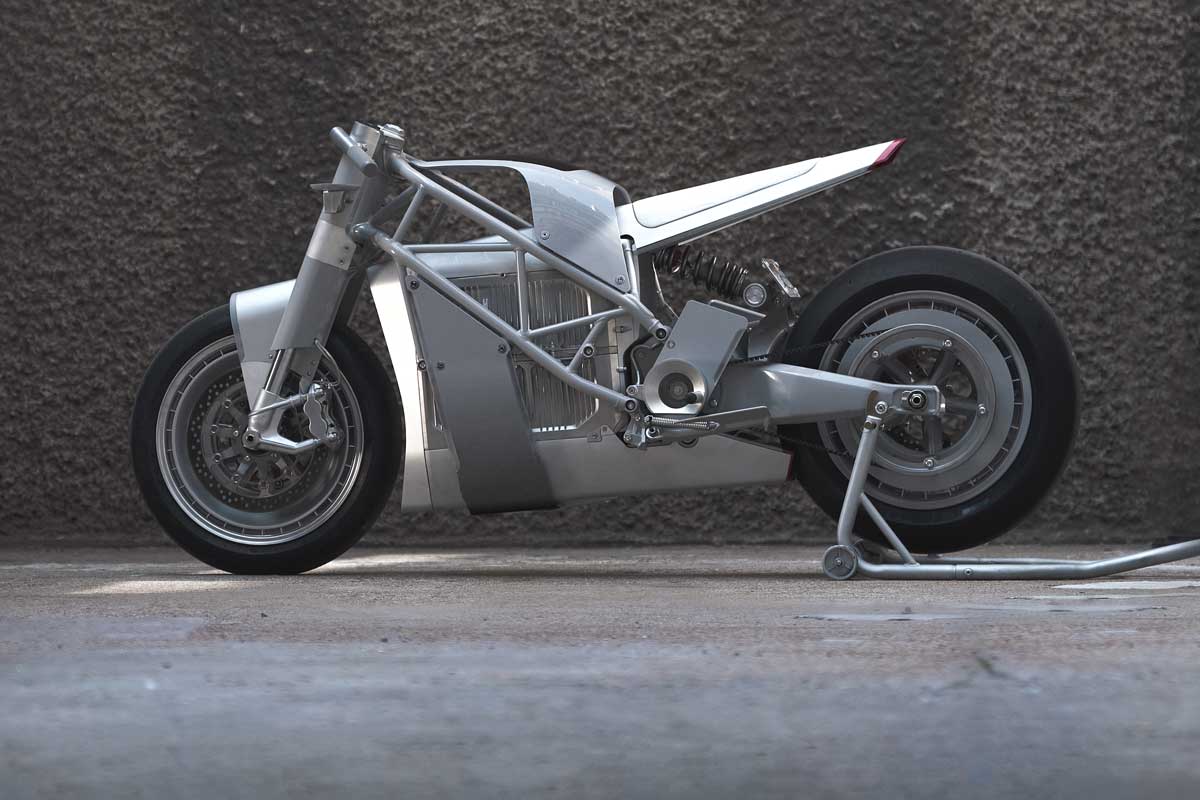 How did your collaboration with Zero Motorcycles come about?
Northern California is the epicenter of the EV industry in America. As soon as I moved to San Francisco in 2014, I immediately started contacting electric motorcycle companies and asking for test rides. Riding the Mission R, Alta Redshift, Energica Ego and Zero SR introduced me to the category and sparked a desire to design a custom electric motorcycle.
It turned out that the Zero team were big fans of my Ducati Hyper Scrambler that had been recently featured on Jay Leno's Garage. We discussed working together for about two years, waiting for the right project that matched our shared ambitions. Zero has been in the business for 14 years – longer than any other electric motorcycle company – and this is the first factory-endorsed custom SR/F in the world. I'm honored that they trusted me with it, and I hope that I've lived up to that.
Did you have any reservations or concerns entering into a project involving an electric motorcycle?
I didn't have any reservations about the project, but I did want to approach it very thoughtfully. Designing on a brand-new platform from an established manufacturer at the cusp of electric motorcycle acceptance was, quite literally, a once-in-a-lifetime opportunity. This was a chance to meaningfully question, and perhaps shape, a nascent industry's status quo. Should electric mimic gasoline? Should it have its own identity? It was a unique chance to open the conversation about what the design language of electric could be. The Zero XP is intended to, hopefully, catalyze that debate.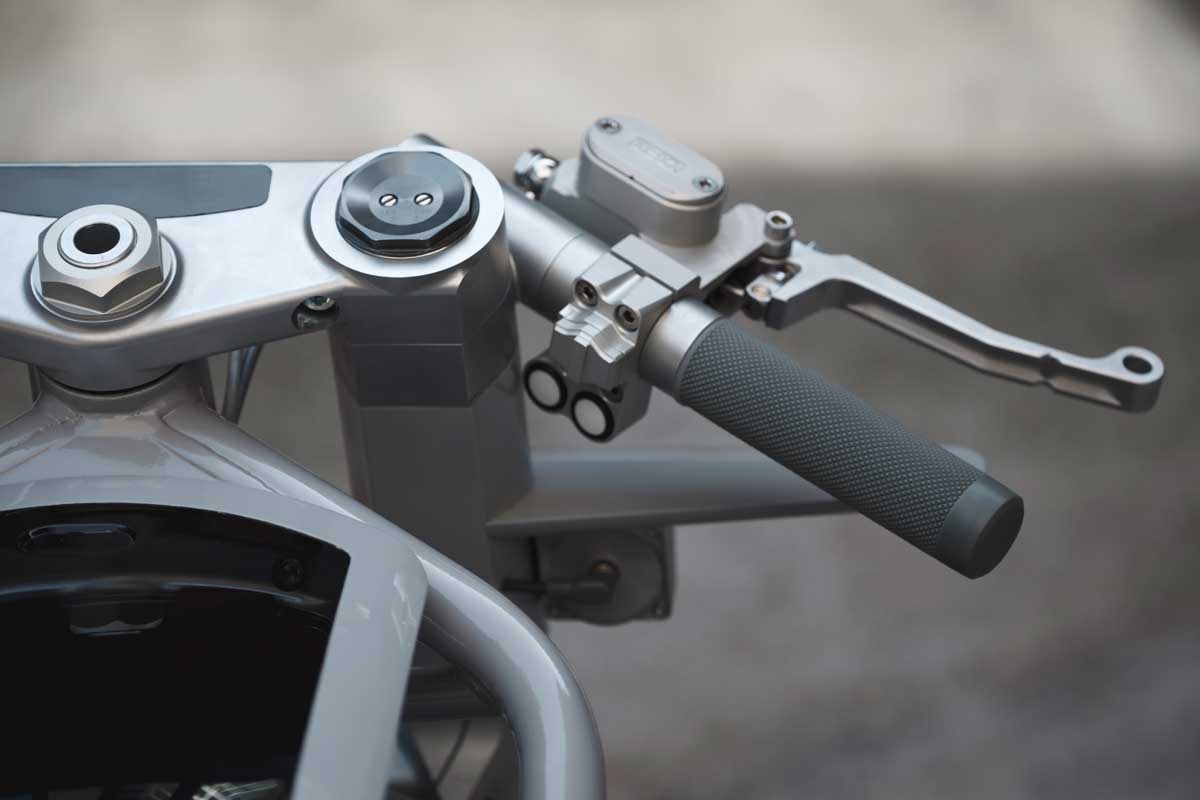 What was the donor for the project and how long did it take to complete?
The base model for the Zero XP is a 2020 Zero Motorcycles SR/F. When Zero and I started working together in mid-2018 the SR/F was still some 10 months away from production. This meant I had to have the Untitled Motorcycles San Francisco workshop on lockdown because of the highly confidential nature of the project.
The design phase took approximately 14 weeks, during which I generated approximately 500 pages of sketches exploring different layouts, eventually settling on the concept of a central electric core supported by an analog framework. By the end of 2018, I had a pre-production chassis, motor and battery from Zero, which let me confirm certain design assumptions and start on the 3D-CAD in earnest. Zero supplied me with the CAD data of the SR/F and the following 10 weeks involved over 1,500 hours of 3D-CAD modelling.
The Zero SR/F was publicly released in March 2019 but, because of the unprecedented demand for the new model, I didn't get my hands on a production Zero SR/F until mid-April 2019. This gave me only a few weeks to get to know the bike before starting the tear-down. After that, I still needed to complete the 3D-CAD, order the CNC parts, and assemble the Zero XP.
The motorcycle was physically built in only 5 weeks before being shipped to the UK for its worldwide debut at the Goodwood Festival of Speed. There's literally nothing in the world like Goodwood – 200,000 visitors, broadcast across 21 countries, with a social media reach of 1.3 billion – so there wasn't a chance in hell that I was going to miss that opportunity.
Were there any unexpected challenges you encountered building a custom electric motorcycle that meant you had to work differently?
My preferred working method is based on Lotus Car founder Colin Chapman's mantra "simplify and add lightness" but this created a unique challenge with the Zero XP project. Usually, with a gasoline build, I start by stripping the machine down to its rolling chassis and carefully reintroduce the necessary parts. Inevitably, there are a number of elements that you have to replace – fuel tank, carbs, exhaust, and so on – and these are all opportunities for redesign and reduction. But, once I'd removed all of the SR/F's plastic parts, it became apparent that none of them was truly required to make the electric motorcycle function. I had to design from first principles, as if gasoline motorcycles, and all the assumptions that come with them, had never existed. I'd done some studies on reducing a motorcycle to its bare essentials and knew that although you don't need a traditional tank on an electric motorcycle you do need knee panels to control the bike. That provided a starting point for the Zero XP's design, culminating in a guiding principle of machine and human control surfaces.
Can you explain your concept for the bike and what, if anything, influenced the build?
Most designers, when confronted with an electric motorcycle look to the future but I decided, instead, to look to the past. In the mid-1880s, as motorcycles emerged, there was an evolutionary explosion of ideas and forms. I felt that there were strong parallels with that moment in the development of gasoline motorcycles and the present situation with electric. In fact, historically, we were very close to living in a reality where electric is the status quo. This started me thinking of what a present-day electric motorcycle would look like with the benefit of 135 years of electrical development. The Zero XP isn't intended as a future motorcycle but, instead, a present-day motorcycle from that parallel reality.
What custom work did you perform on the Zero SR/F?
Mechanically, under the skin, the Zero XP is identical to a stock SR/F – the braking, traction, and stability systems all remain – apart from some relocated components and the addition of some custom electronics. I also retained the original swingarm, suspension, wheels and brakes for expediency and practicality. All the OEM bodywork has been replaced by custom panels designed in 3D-CAD and CNC'd in aluminum, ABS, and polycarbonate. Because the Zero XP exists in 3D-CAD, new parts and panels can be re-ordered at the press of a button.
Was there anything particularly challenging about building a custom electric motorcycle?
There was a steep learning curve educating myself about this new technology. I needed to quickly get myself to a point where I was intimately familiar with the Zero SR/F and its systems so I understood what was absolutely necessary and what could be removed. I knew that I had Zero's considerable technical know-how on speed-dial and, throughout the project. This meant I was able to double-check with the team to confirm if what I was suggesting was technically feasible.
Another challenge was discarding the rules and expectations of what a motorcycle should look like. There are so many assumptions based on the vernacular of gasoline that it's difficult to force oneself to question the status quo.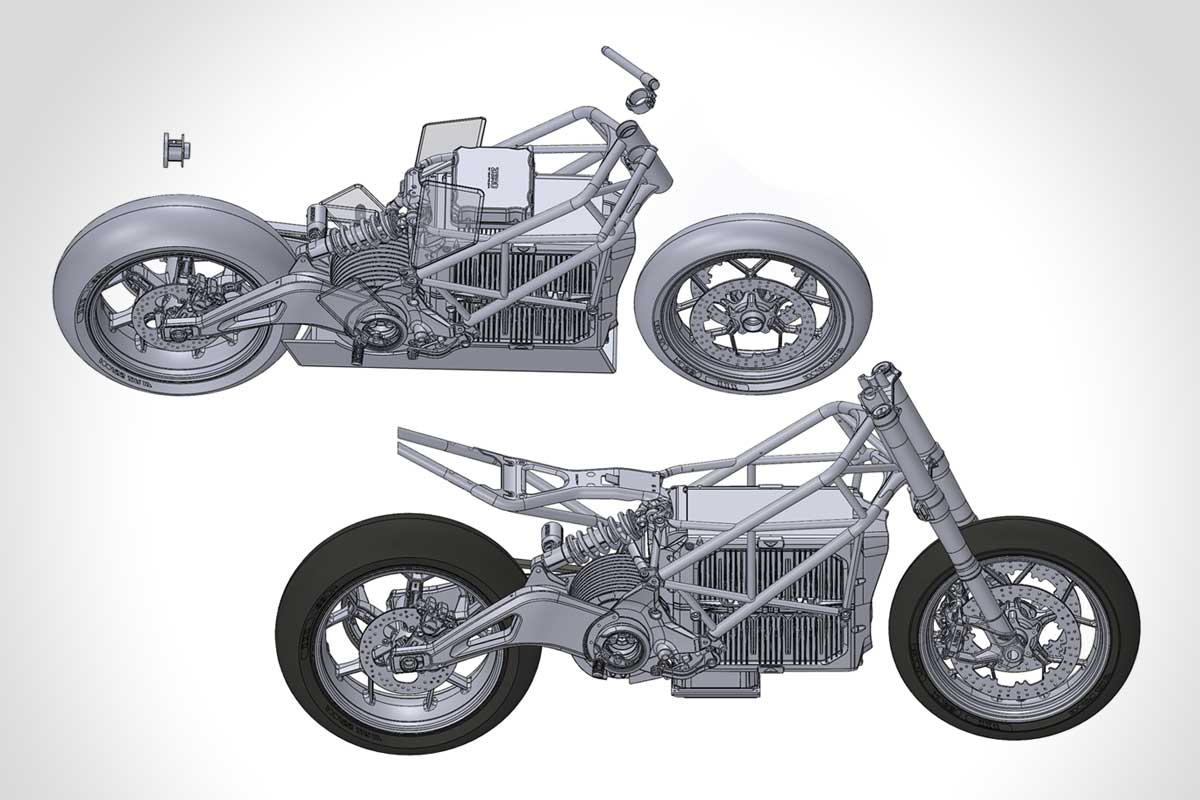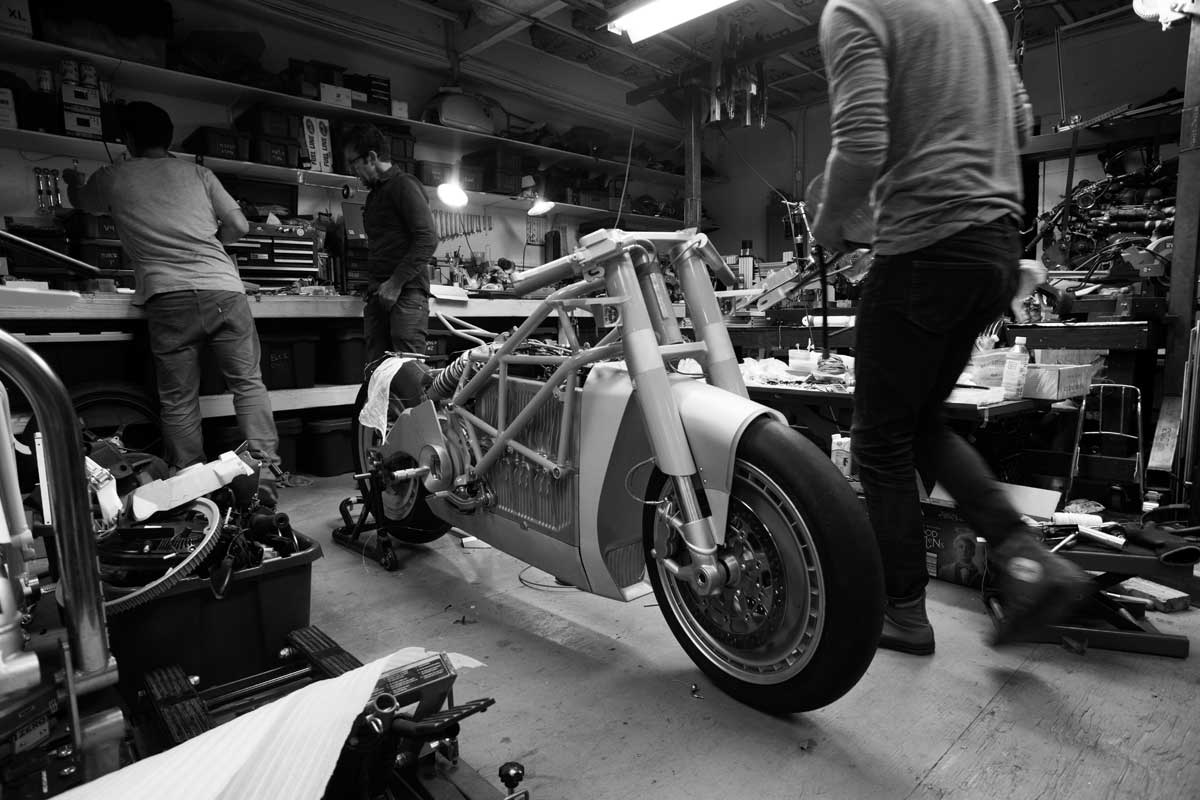 How does the Zero XP perform compared to a standard Zero SR/F?
Mechanically, the Zero XP is nearly identical to a stock SR/F so it has all the same functions – ABS, traction control, stability control, etc – and its performance is similarly outrageous: 140ftlb of torque and 0-124mph in 7 seconds.
How has your Zero XP been received so far?
The response has been amazing. Jalopnik nominated it "the coolest bike at the One Moto Show" which was a huge honor. Ola Stenegärd, the Director of Product Design at Indian Motorcycle, and former Head of Vehicle Design at BMW Motorrad (responsible for the R nineT) described it as a "gamechanger." Accolades don't really get better than that.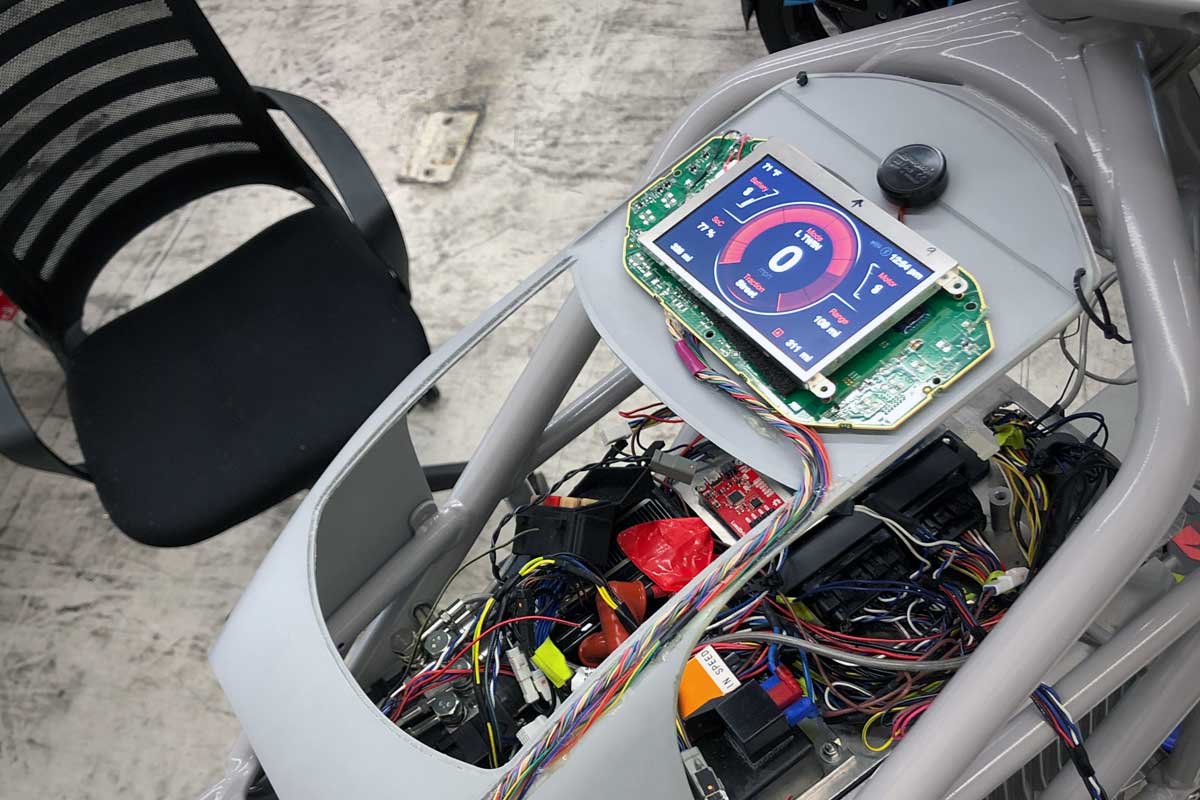 Will you be seeking out more electric motorcycle projects or is it back to fossil-fueled machines?
Completely! I have a number of projects – both electric and gasoline – in the pipeline. The next project is an electric motorcycle for a private client in New York. It's going to be a combination of 80s endurance racer intertwined with a state-of-the-art electric drivetrain. The intention is to create a contemporary take on the slab-sided superbike with the modern technology penetrating and emerging through the analog elements – a meeting of the digital and analog worlds.
I also have a project for a client who lost his lower legs and forearm. The project uses the Aprilia Mana 850 as the base platform. It's a fascinating project from an ergonomics and usability perspective. Alongside that, I'm fulfilling a couple of orders for the Hyper Scrambler 2 (the original Hyper Scrambler with a number of additional improvements) for clients in Belgium and California.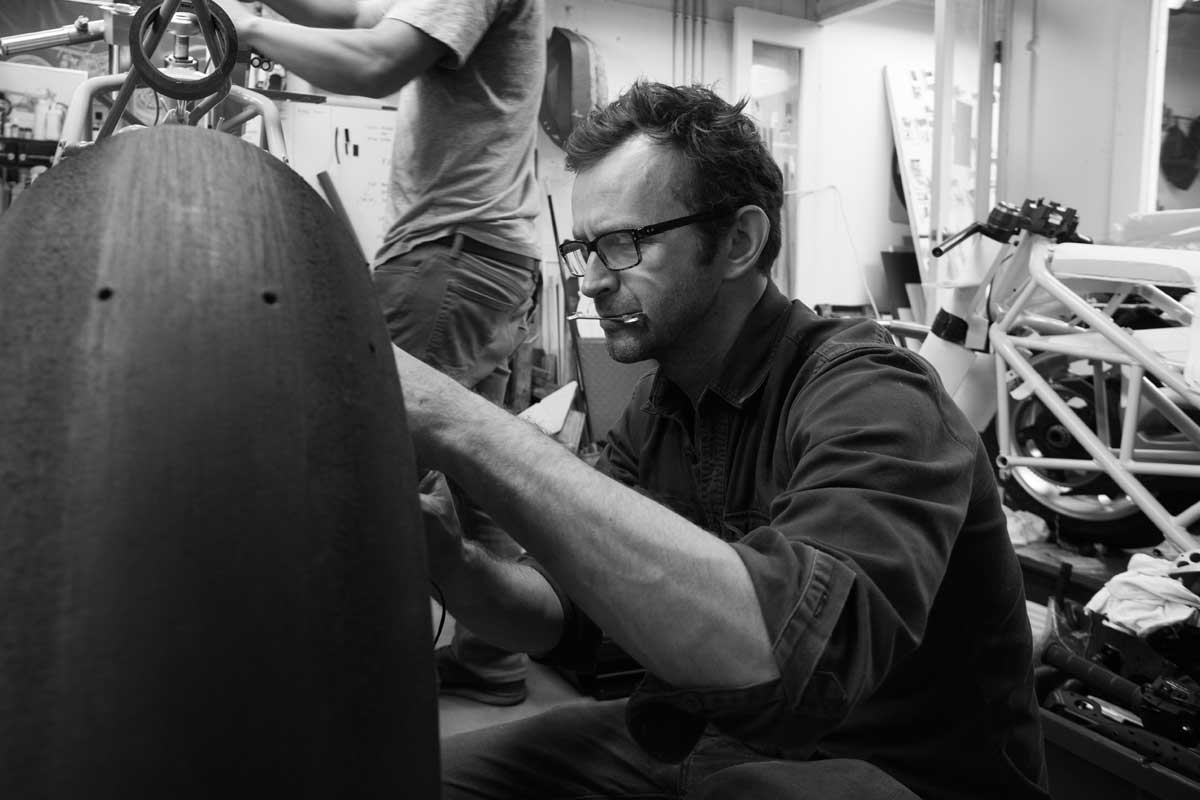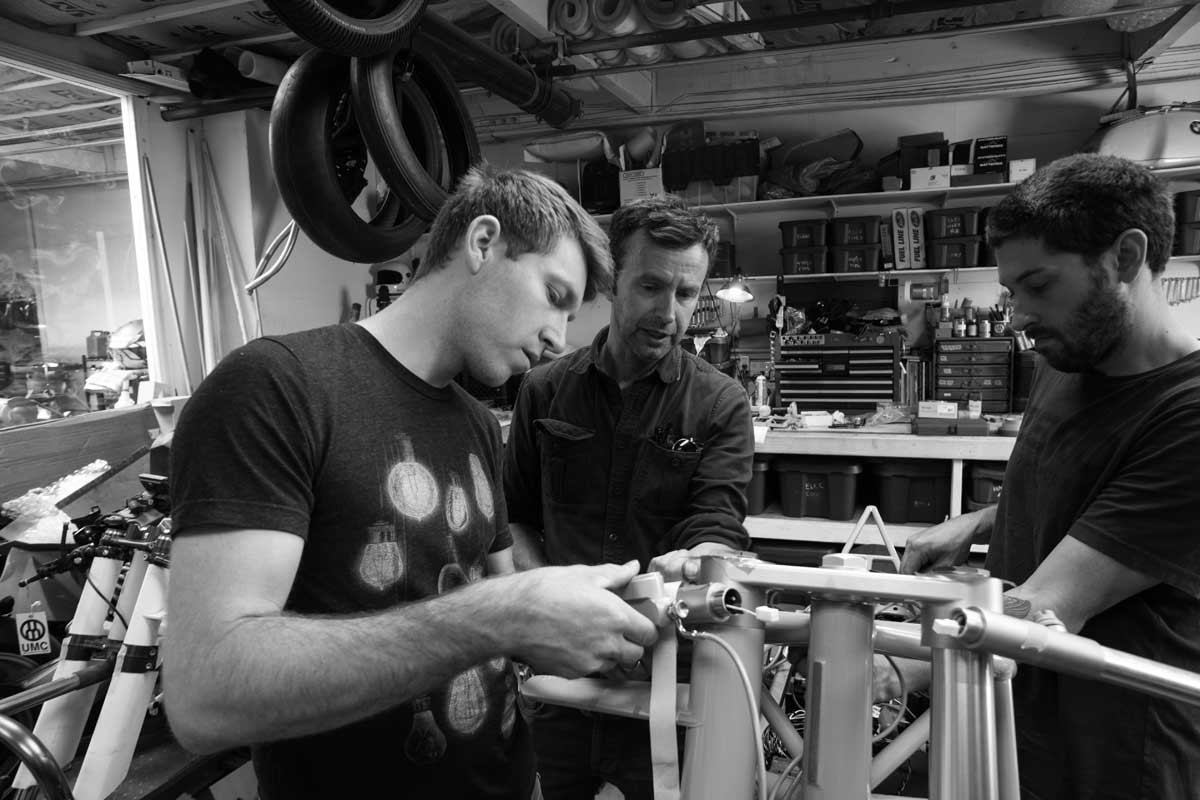 There's no denying that Hugo Eccles' custom electric motorcycle is awe-inspiring, but what makes it really unique is the public's reaction to it. Electric motorcycles tend to cop a lot of flak from within the two-wheeled community. With the Zero XP, opinions appear to be unanimously positive. But that's not all that surprising. Hugo's design is a pragmatic and highly desirable glimpse into what the future of two-wheeled travel could look like.
As more countries begin to phase out fossil-fueled vehicles the dominance of electric motorcycles is inevitable. If this means we'll end up riding machines as cool as the Untitled Motorcycles Zero XP we'll be welcoming the change with open arms.
Photography by Ludovic Robert
---
ZERO SR/F XP SPECIFICATIONS
BODYWORK
Custom-designed, CNC'd polymer panels with frosted polycarbonate edges
Custom seat, upholstered in ultrasuede, UMC tag
Custom CNC'd 6061 aerospace aluminum seat shell, nose and bellypan
Custom CNC'd 6061 aerospace aluminum fork brackets
Aerospace Material Specification 'Ghost Grey' experimental aircraft paint
FRAME & SUSPENSION
Zero SR/F frame, modified
Showa SFF-BP 43mm self-balancing forks, adjustable preload, compression, rebound, modified
Twin 320mm NG floating front discs with dual J.Juan 4-pot calipers
Zero SR/F 3.50 x 17" cast alloy front wheel
Showa GK01 monoshock with piggyback reservoir
240mm rear disc with J.Juan single-pot floating caliper
Zero SR/F 5.50 x 17" cast alloy rear wheel, Gates Carbon Drive belt
Pirelli Diablo Superbike race tires (180/60-17 rear, 120/70-17 front)
CONTROLS
Custom CNC'd top bracket with integrated speedometer and dot matrix display
Custom clip-on bars, with internal electronic throttle
Motogadget Motoscope Mini LED display, integrated into the custom top bracket
Custom-molded grips
Ruffy 5-way thumb joystick with custom-molded rubber cover
ISR brake master with integrated switches, internally wired
Goodridge Sniper 2 braided stainless steel brake lines
Custom CNC'd 6061 aluminum footrest brackets with ABS heel guards
ELECTRICS
Zero Cypher III display, integrated into 'tank'
Customised Zero firmware
Customised and relocated battery charger
Motogadget m-Lock keyless RFID ignition, integrated into 'tank' screen
Custom anodized aluminium RFID key fob
Motobox custom LED tail light array with integrated turn signals
Motobox custom LED panel edges
4XLED twin headlights
Weight:  481lbs / 218kg
Range:  80-160mi / 130-260km
Speed:  124mph / 200kmh