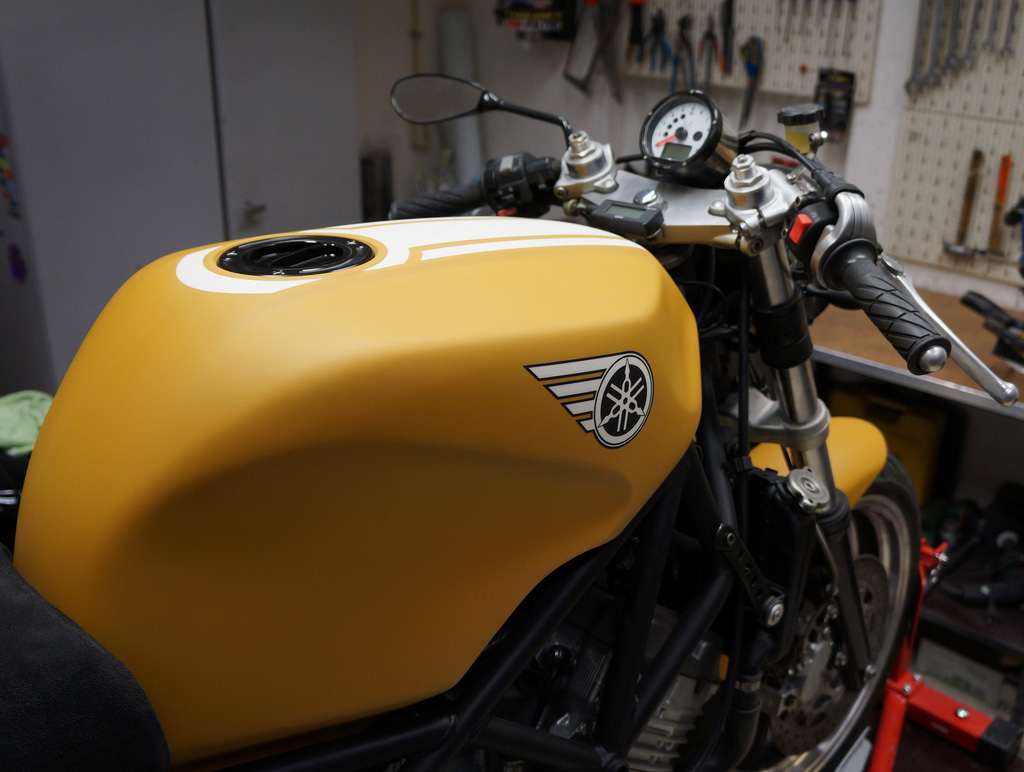 Theo's Frankenstein bike started out as a '96 Yamaha TRX but very few TRX components remain. The new engine hails from a later model Yamaha TDM, the rear swingarm and wheels are of Yamaha YZF750 heritage and rear shocks are from a Kawasaki ZX6R modified to fit.
The tank is the original TRX unit but its seat was made using 3 fibreglass pieces
cast
off a model Theo built from scratch.  Designed to complement the lines of the tank the seat also works as a battery/electrics box keeping everything out of sight and watertight.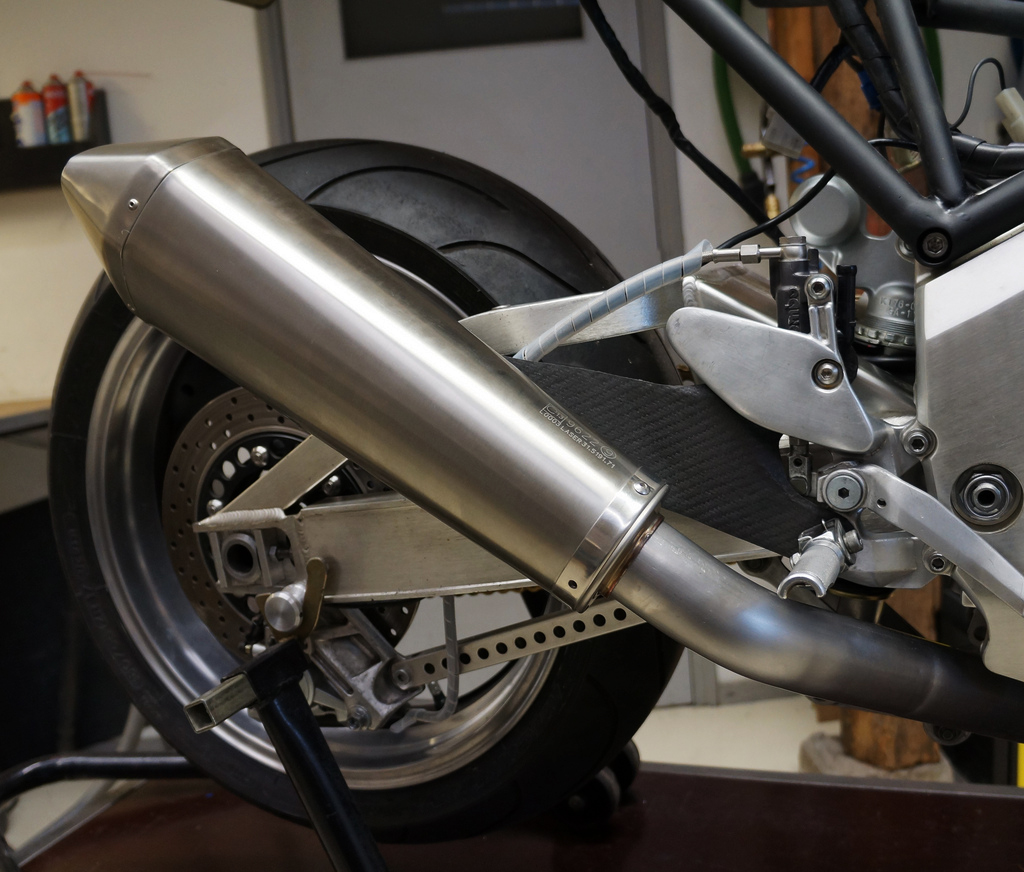 The rebuilt TDM engine is a bigger 900cc unit with a realigned output shaft to line up the chain and sprockets correctly. An 850 TDM head allows the use of the 850 carbs. This addition also made mounting the engine easier as it uses the same front brackets as the TRX. The bottom end was also converted to use an 850 dry-sump oil tank slightly modified to fit the 900 cases.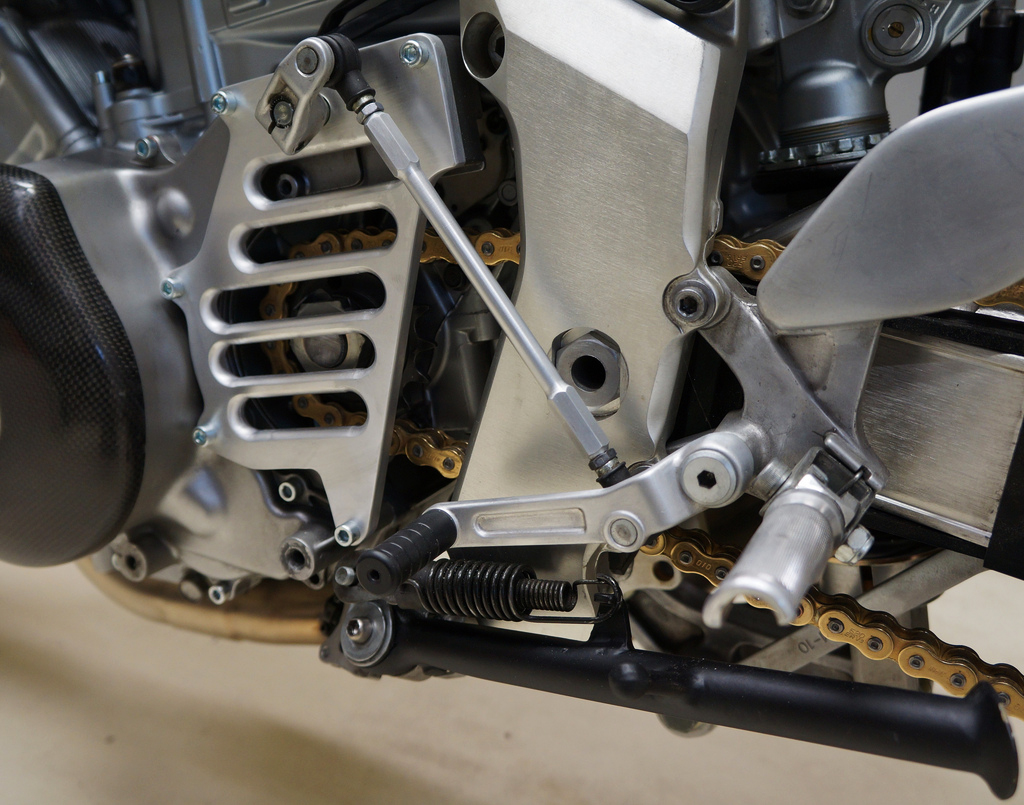 "The bike handles very well and everything works as it should," says Theo. "The 900 engine is newer than the TRX and is a big improvement over the original 850 lump. The 6-speed gearbox provides lighter gearshifts, it has a better clutch and loads more low down torque. There's no oil consumption due to the Nikasil cylinders and it is faster and much lighter than the TRX or the TDM ever were."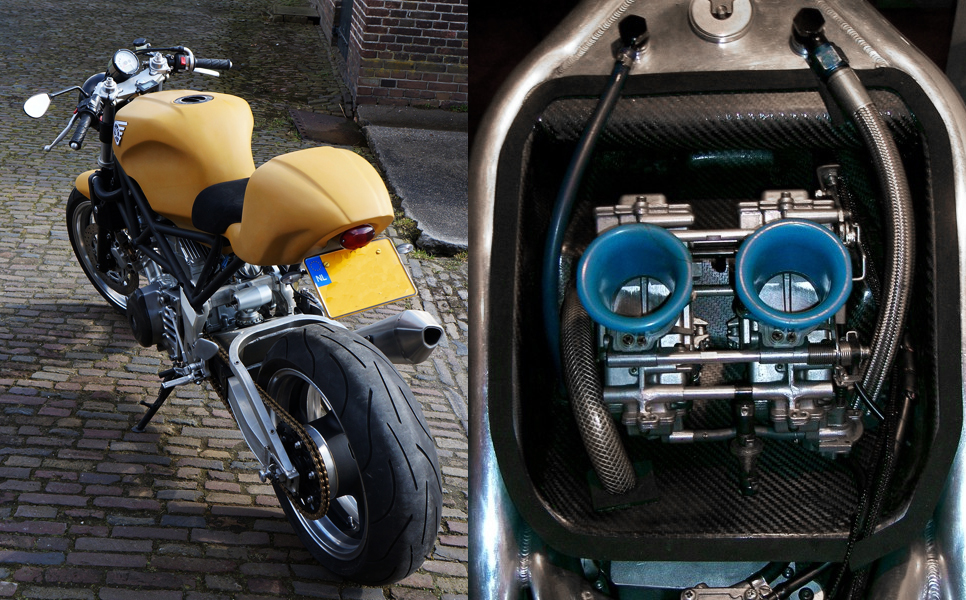 Other custom one-off items on the bike include the carbon fibre exhaust mounts and carburettor box. There's an aluminium front sprocket cover and a long list of handmade mounting brackets and linkages. The mustard yellow and white custom paint scheme are unorthodox just like the rest of the bike, but you won't be hearing any screams from the people it encounters, it's more likely to be camera clicks and curious questions.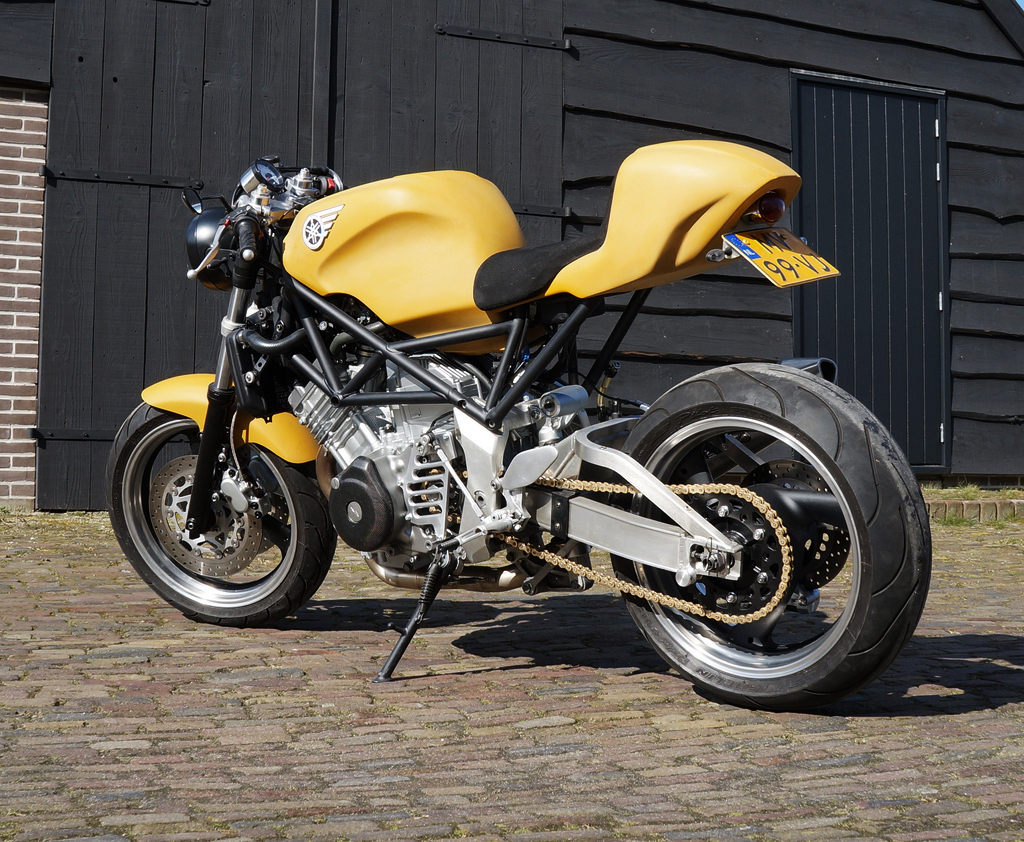 When Frankenstein created his monster it was labelled an abomination. In reality, what he had made was a man better than most. He was stronger, bigger and much more resilient than the average Joe. Unfortunately, the good doctor's deplorable skills with a needle and thread left him ugly as sin. Our latest build from Theo in the Netherlands takes the same principle of combining "expired" parts to create a better bike. But unlike Dr Frankie, Theo has a great eye for design.