We love cafe racers trimmed to perfection. Bikes built for a narrow purpose. A ride with lights removed, brackets cut back and an impossible back-breaking, wrist-aching, groin-punching riding position. But there's something special about a build done with a nod to practicality. Which is exactly what Manfred Schmidt did here, with his first motorcycle project — a gorgeous 1999 Yamaha TRX850 cafe racer.
"My passion started when I saw a picture of a modified silver Yamaha TRX I found on Google," Manfred recalls. "I wanted to build one myself. I've modified cars in the past for shows, but I wanted to have a cafe racer of my own. And my girlfriend loves to ride as a pillion, so it needed to be a two-seater."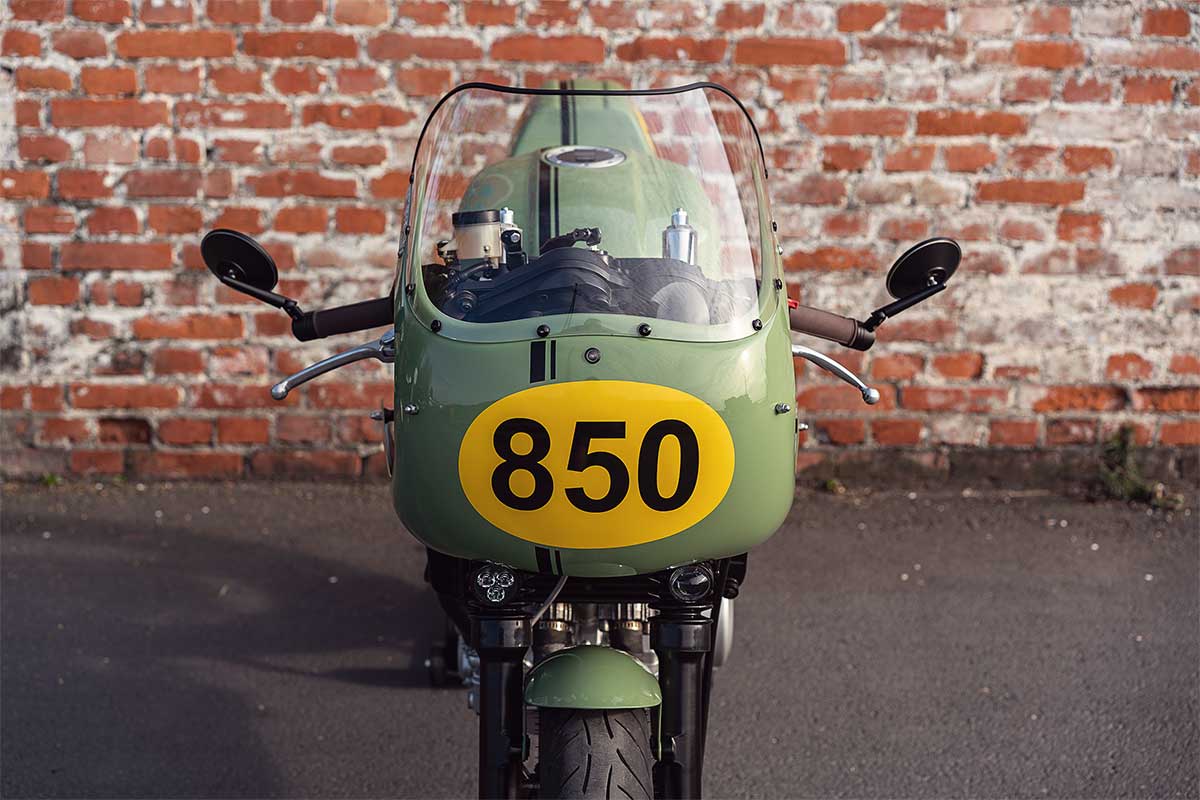 And what better base on which to build a practical cafe racer? The Yamaha TRX850 has long been lauded as the best Ducati that Ducati never built. It offered reliability in spades, useable power and a bucketload of personality. And underneath all that angular, late 90's bodywork, there's a trellis frame that suits a custom project nicely. So Mr Schmidt kept one eye open for a TRX.
Then as soon as a clean example appeared on eBay he pounced, and with a quick service and a fresh lining inside the fuel tank, he was ready to get started. He took a breath, pulled up the photos of the modified TRX that kicked things off and decided what he needed to do first. The answer was obvious — the stock nosecone.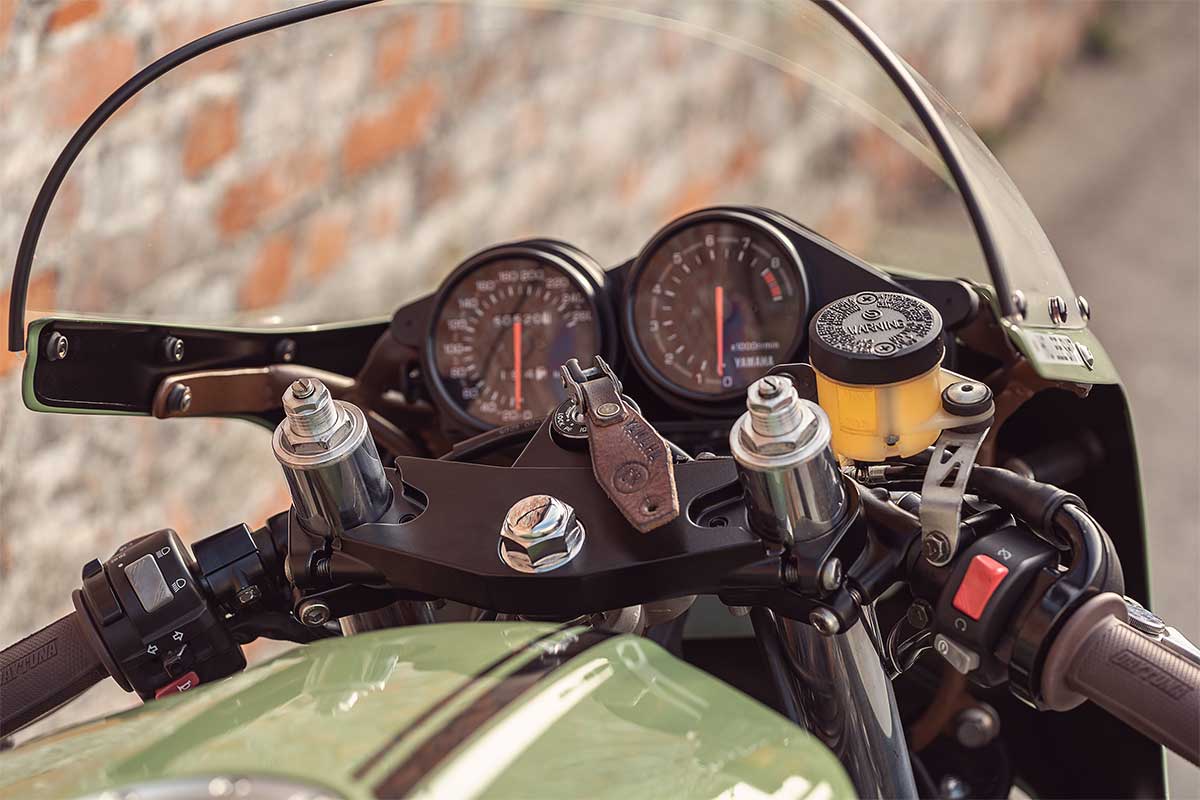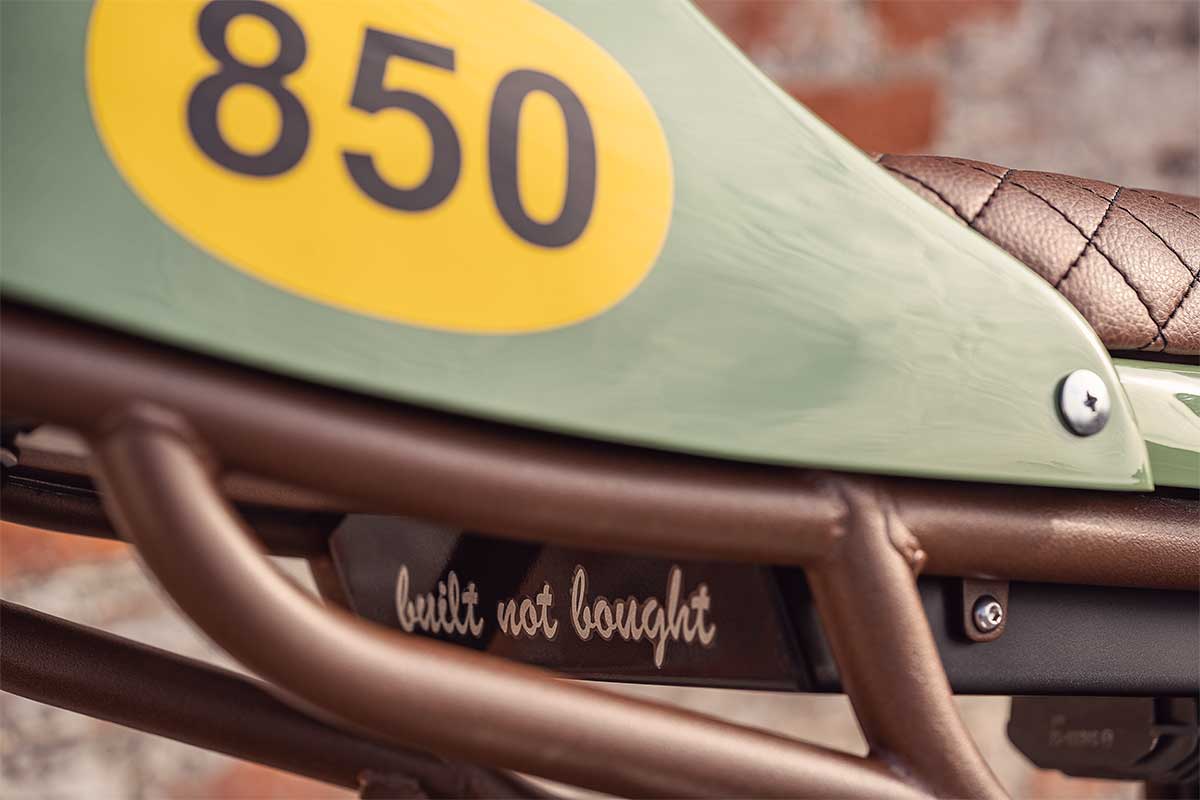 The standard square fairing on the TRX screams ' the 1990's' louder than mood rings and shit Ska music. So Manfred went hunting and found a suitable fibreglass unit from the online store kickstarter-shop.de. After some modification to the radiator and a half dozen brackets, the new fairing was fitted and already making the Yamaha look a whole lot better.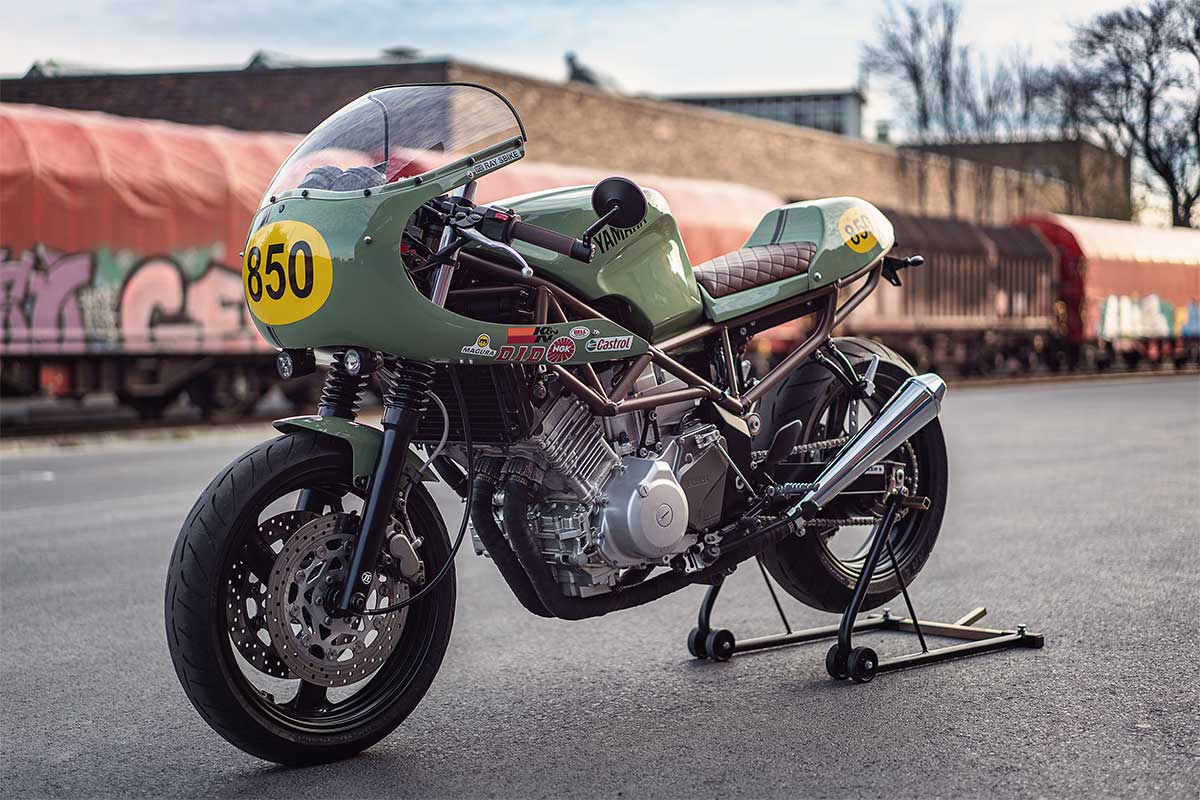 To keep the bike looking lithe the loom was cleaned up and essentials packed away in an underseat box. Local German company Louis.de provided the tidy rear lights, indicators and brake light. All fairly standard stuff, but, like a Kardashian, the real work has gone into the back end.
The rear subframe was modified to take a more slimline seat, further helping reduce the visual weight of the bike. But there was another angle to this mod — the whole frame assembly beneath the seat pan was designed by Manfred to shift his pillion lower and make them more comfortable. In this case, he's dropped around 13cms. A friend helped Manfred out with a new mount for the rear shock, which was taken from a BMW S1000RR.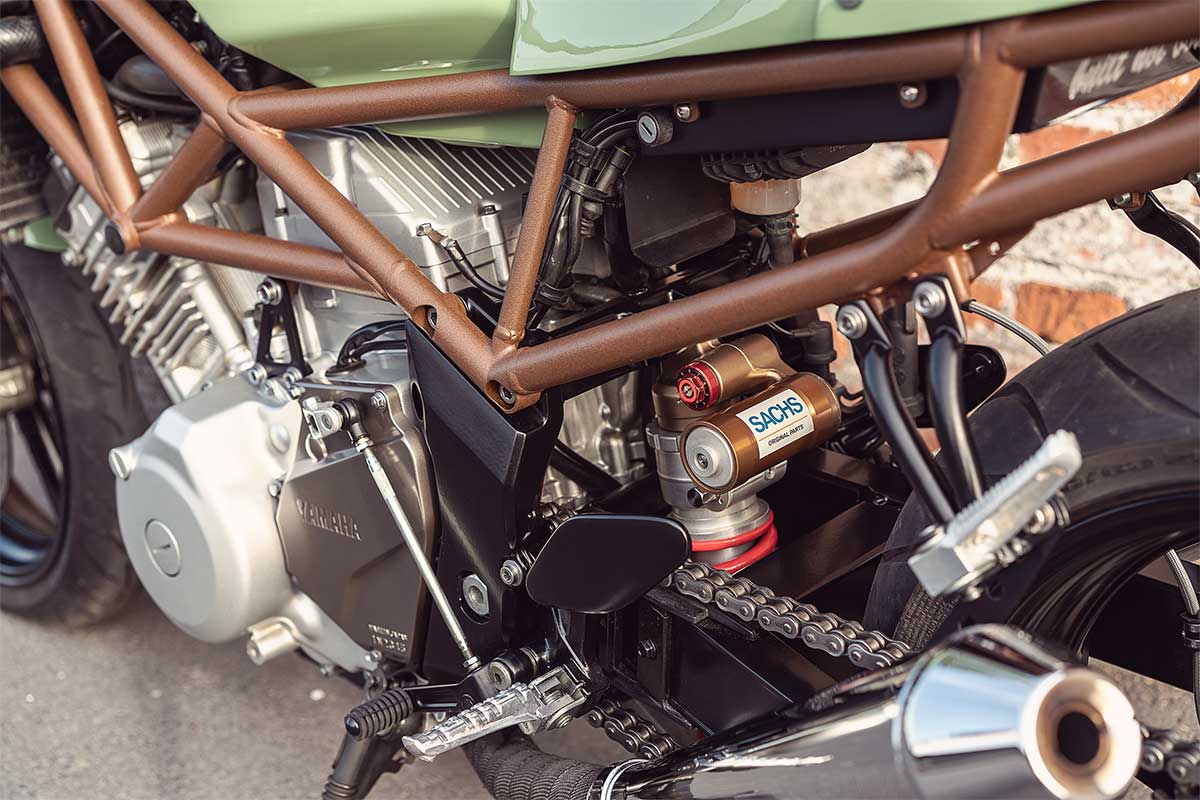 The standard tubular exhaust was removed and replaced with a far more timeless reverse cone, the header pipes wrapped and the whole bike was finished in a colour dubbed resedagrün, with the frame powder coated in a red-brown. Herr Schmidt also designed the decals, hashing out potential designs on his computer.
The result of five months and around two hundred and fifty hours of work is one of the best Yamaha TRX850's kicking around. Not only is the bike drop-dead-gorgeous but it's damn practical and a style of build we'd love to see more here on Return of the Cafe Racers.
Photography by the D-PICX / Story by Marlon Slack