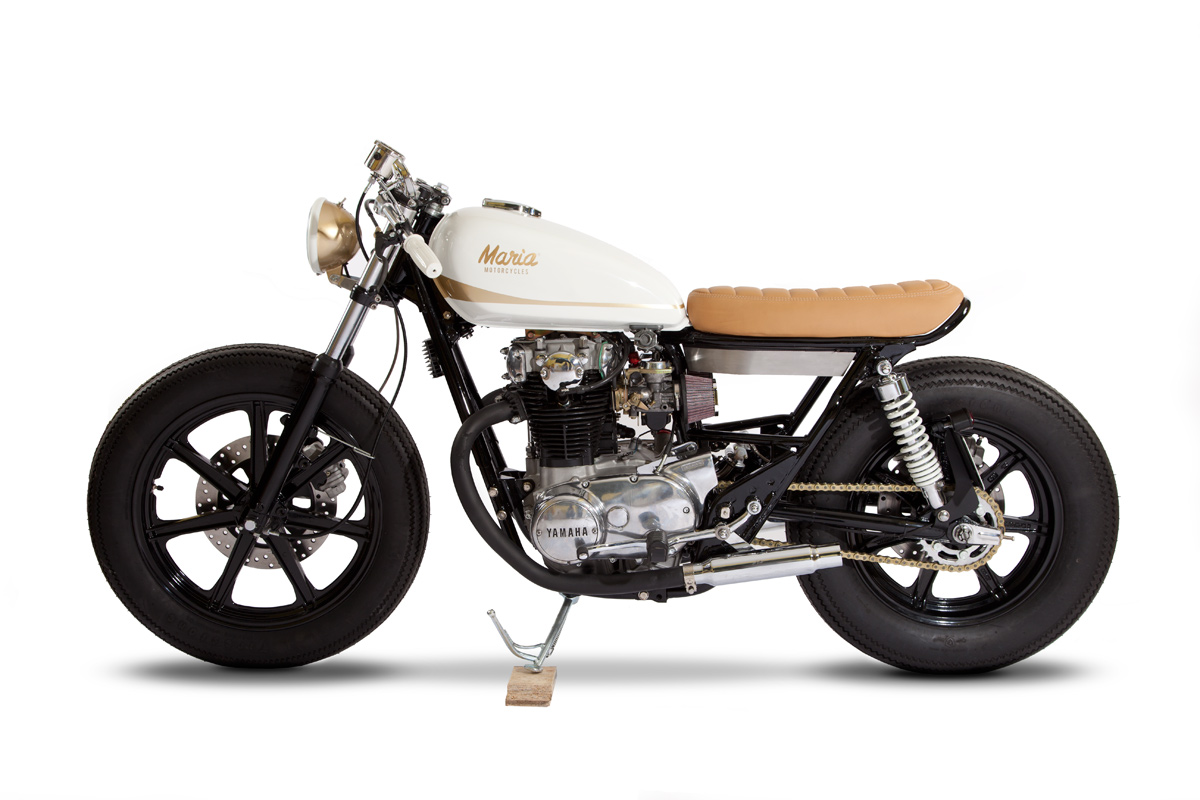 If you're going to customise a motorcycle it's always best to start out with a bike that's got a good following and Yamaha's XS650 is just such a bike. Known for it's bulletproof engine and tricky electrics, the XS650 is a good solid base that will put your skills to the test and give you plenty of satisfaction when it's fired up again for the first time. This particular XS650 is named Eve and she's the first bike made by Lisbon based custom builders, Maria motorcycles.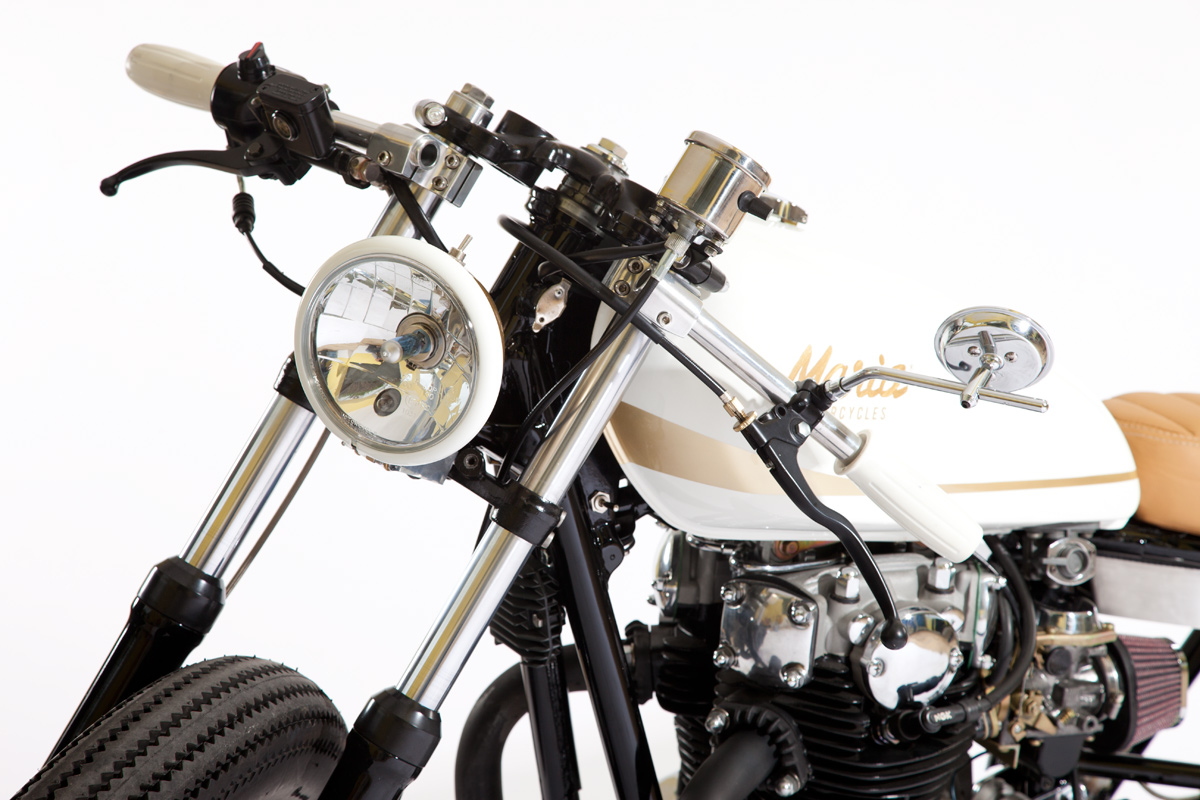 Maria motorcycles started up when a group of creative guys working in advertising (graphic designer, photographer, marketer, candlestick maker) had the common vision of building motorcycles that celebrate the spirit of riding. No fancy technology or ground breaking innovations, just beautiful machines that are as individual as their owners and a pleasure to ride.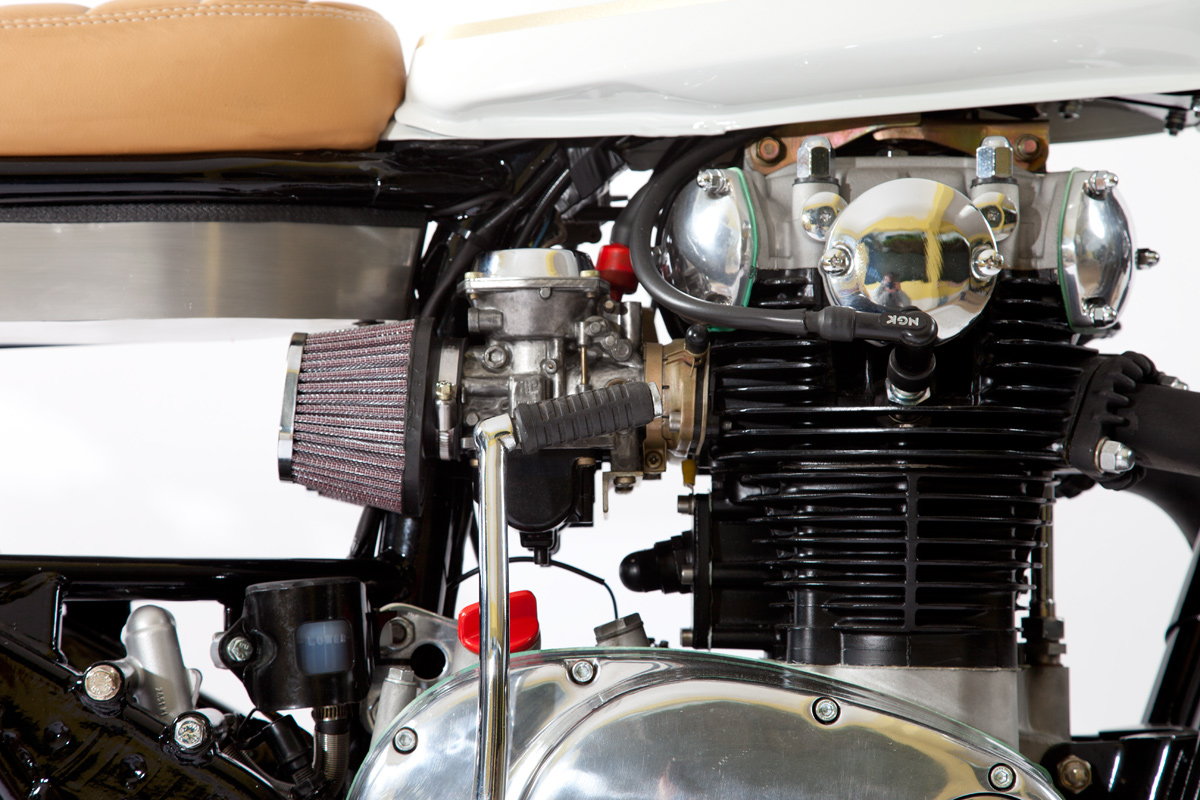 Eve became the workshops first project when she was discovered, neglected and abused by her previous owners. The transformation started with a full teardown to see the extent of damage and to get rid of any unnecessary weight. When the engine went off to a local mechanic for a full rebuild the Maria team set about replacing rusty, worn parts and creating some unique custom touches. The original air box, battery and wiring loom were all removed and a custom made battery box, pod filters and a small gel battery with concealed and simplified wiring harness took their place.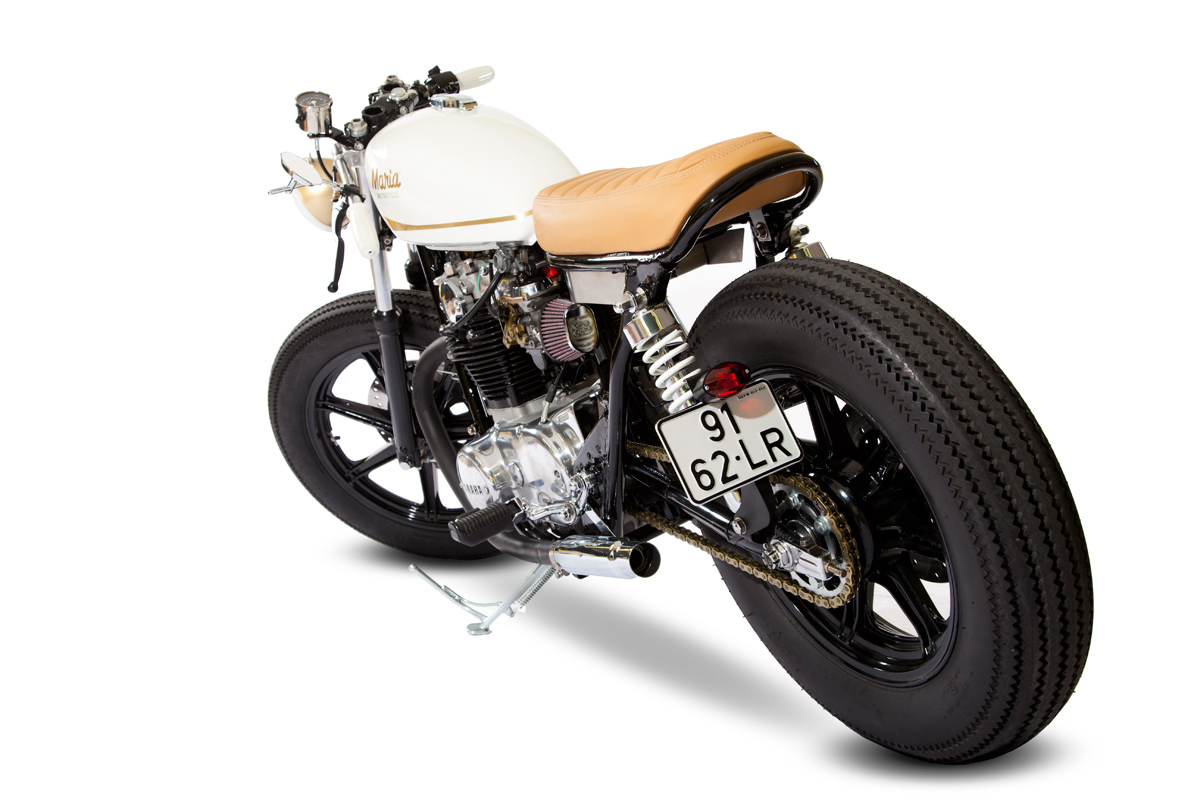 Thanks to the popularity of the XS650, the Maria team had no problem locating parts for the Yamaha which is actually relatively rare in their corner of the globe. New lights were mounted using custom brackets and the original, bulky instrument cluster was replaced with a small, single speedo. Clip on bars with new mirrors and levers were added for a more aggressive riding position and a custom seat was made…actually three custom seats were made before the guys settled on the design you see here. If at first you don't succeed…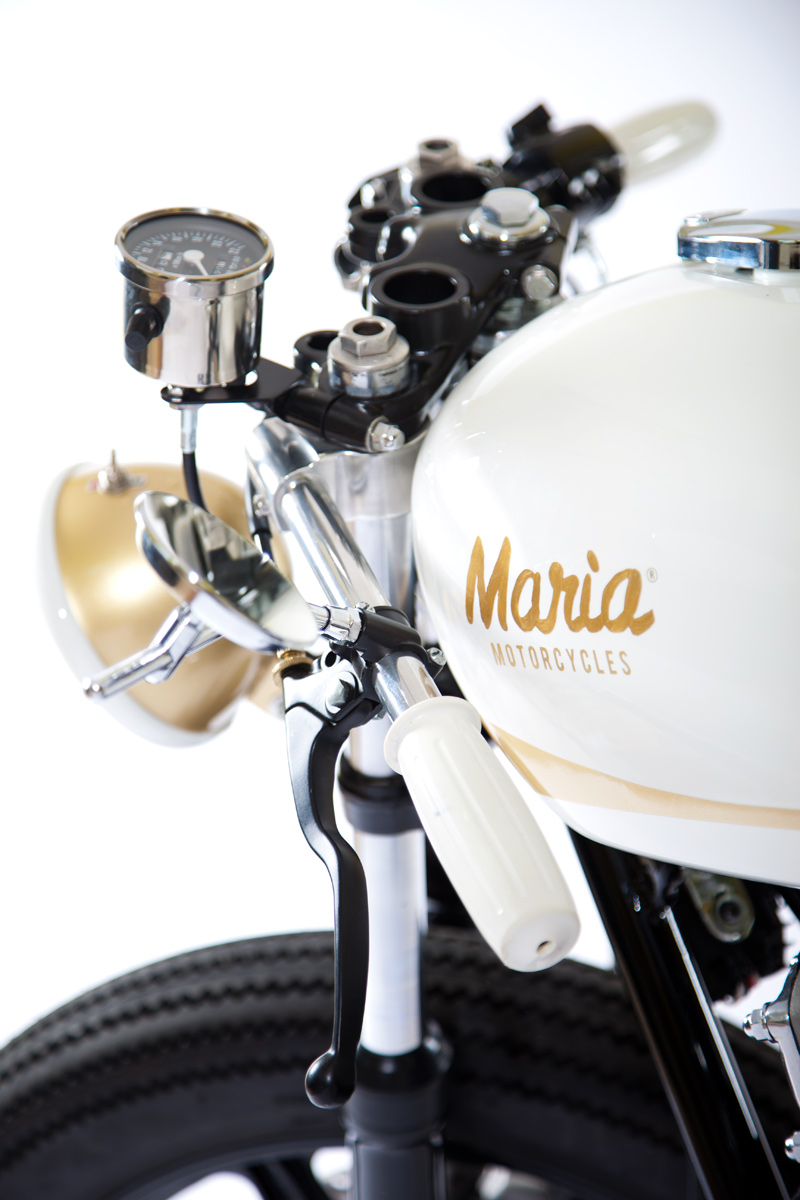 Last of all came the paint. Personally I'm not a huge fan of gold but it certainly works on Eve. The hand painted logos are also a very nice touch that reveal some of the unique talents within the Maria team
. Luis of MM tells me that the XS rides like a new bike and with the open mufflers it sounds amazing. During the build of Eve the guys managed to make a start on 5 other custom builds which you will be seeing more of here in the future.
SPECIFICATIONS:
Standard Engine
Custom paint and hand lettering
Standard Carbs with hi-flow filters
Customized frame by Maria
Original rims with Firestone Deluxe Tyres
Original suspension but slightly revised
Original Yamaha XS650 tank
Custom Maria headlight and taillight
Custom battery box by Maria
Custom Seat(s)
Concealed wiring harness by Maria