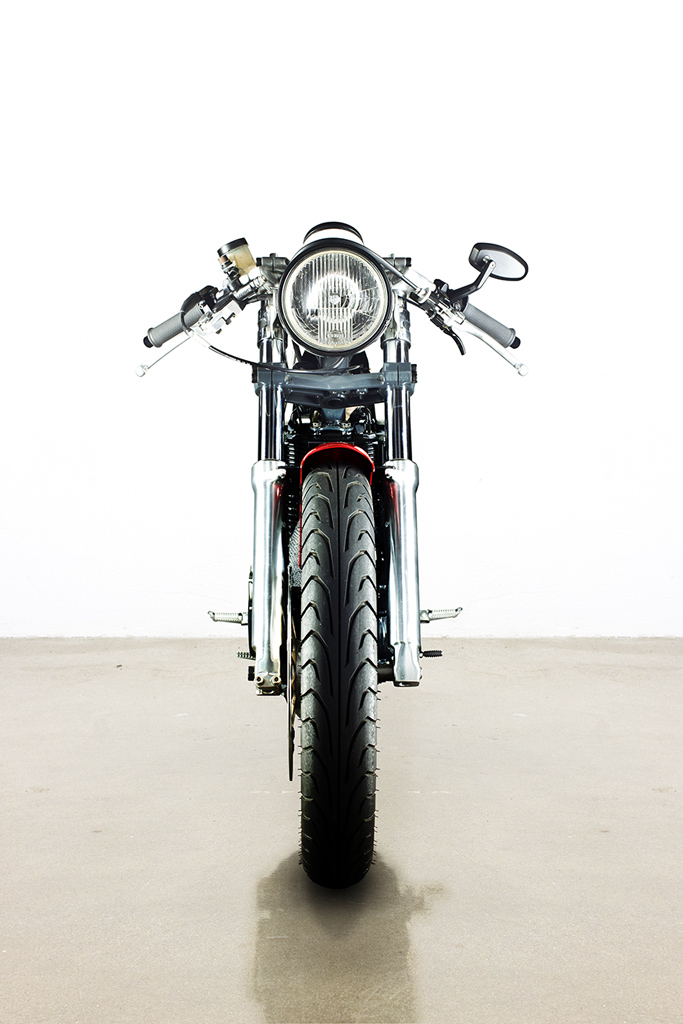 Feast your eyes on Jay LaRossa's 1978 Yamaha SR500 "Solus" in this short video by Ricki Bedenbaugh. This video reminds me of the Ducati freeway scene in the TRON Legacy movie…but without any of the stupid bits (like riding off the side of the freeway). Lovely panning shots, realistic riding and crisp, juicy engine noise make this a visual feast for any motorcycle fanatic. Very nice work indeed.
I loved this bike when it was on Cafe Racer TV (season 1). Keep an eye on the Lossa Engineering website for more of Jay's outstanding Cafe Racer builds. Check out the specs of this bike below.
In Jay's own words: "By far the best bike I have turned out!"
Specs:
Frame de tabbed and hooped
Battery relocated
GSXR front end
Adapted brembo brakes front and rear
Brembo front rotor
RD400 wheels
Custom made sprocket carrier
GSXR rearsets
Cal Fab aluminum swing arm
Custom made rear brake stay
Bobbed Honda front fender with handmade fork brace
Gauge bucket molded into headlight bucket with re orientated Lossa brand tach face
Tommaselli headlight ears
Binelli gas tank with custom gas cap
Handmade steel tail section with frenched in Lossa tail light
Wired from scratch
Big bore kit
White Bros. Cam
Heavy duty valve springs
Ported head
36mm Mikuni flatslide carb
Custom intake manifold
K&N filter Custom exhaust with Lossa cone muffler
Welded sprocket cover
All aluminum was polished first, then hand brushed and cleared over
Works shocks.