There's beauty in simplicity. Apple have proved that with their design approach and in the custom motorcycle world that same idea can be just as appealing. This custom Yamaha XS650SE is rolling proof that you don't need a list of custom parts as long as your own or a fancy paint job to build a beautiful bike.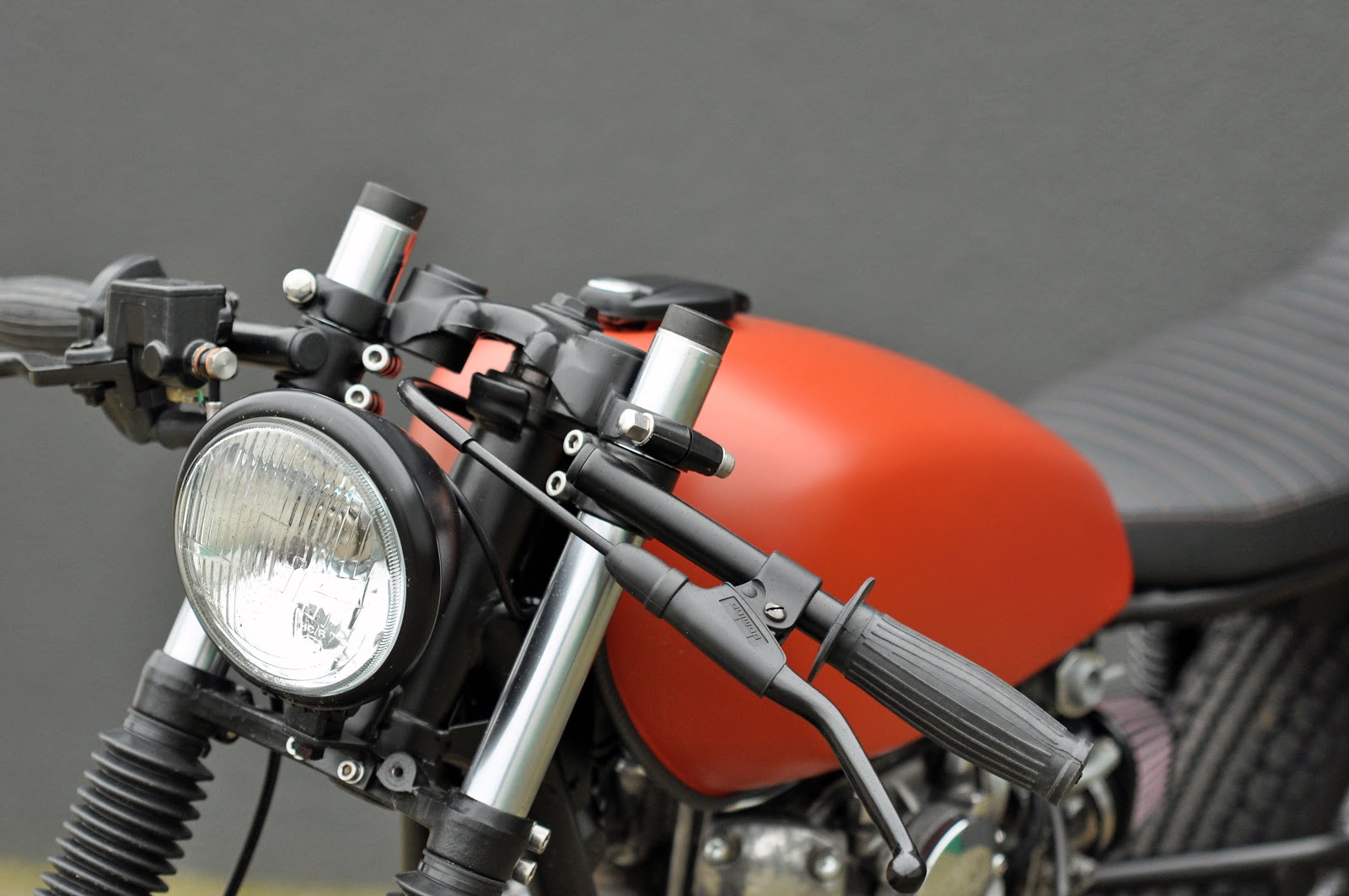 The LHC #3 was built by Richard and Lex of Left Hand Cycles in the Netherlands. When they found the late seventies Yamaha XS650 SE it wasn't running and was in need of some serious TLC. After a full tear down the engine was given a full overhaul to get it running like new again. The stock carbs were shimmed and tuned to make the most of the pod filters and custom exhausts.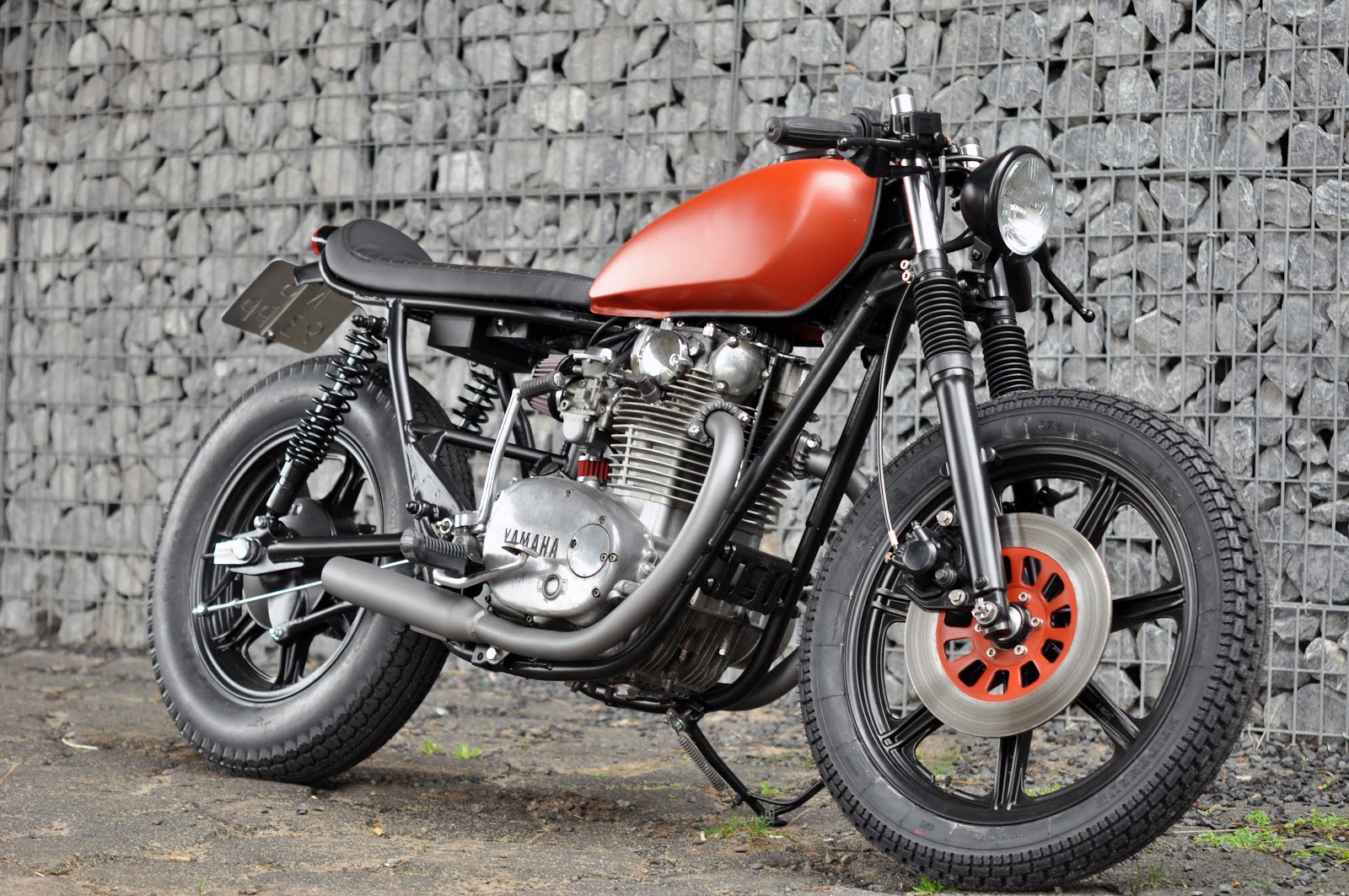 With the air box gone the bikes electrics were simplified to convert the XS to kick only and are now stored neatly beneath the seat pan. The low profile seat is also a custom item by the LHC guys and follows the lines of the frame like a glove. The indicators are also gone and the original headlight was replaced with a smaller unit from Bates and a Texas stop light sits at the rear. A set of clip on bars replace the factory set and the top clamp was cleaned and set low on the forks for an agressive, Cafe Racer style riding position.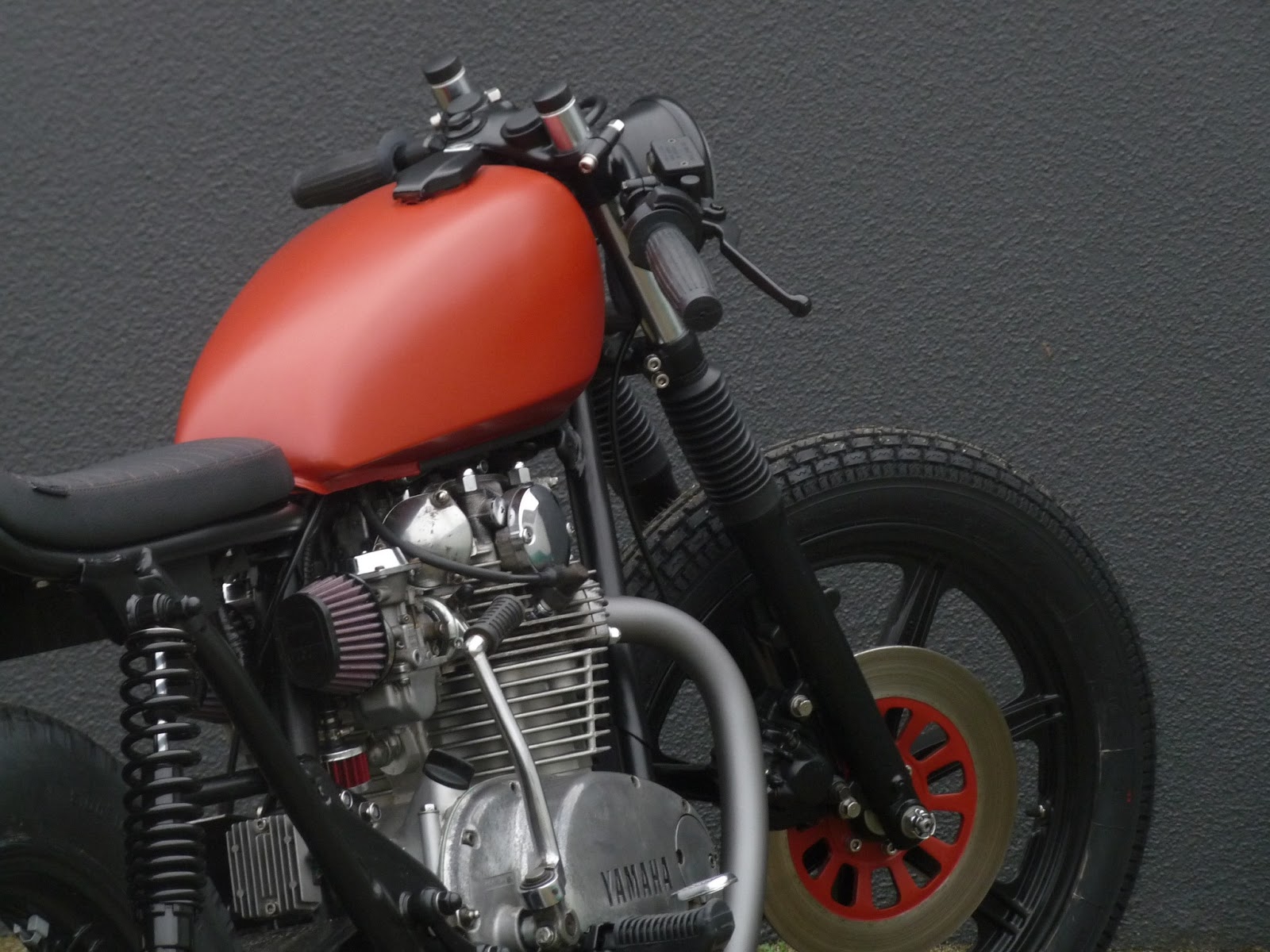 While many would opt to swap the XS 'Special' solid rims for spokes LHC instead dressed them up with a lick of paint and wrapped them with chunky Avon Speedmasters. The wheels, trees, frame, forks, handlebars and rear fairing were all powder coated satin black and the stock tank and front disc were finished in a fiery satin red. No logos, no gloss, no glitter, but just as likely to turn a head as any other bike I've featured. 'Simply' beautiful.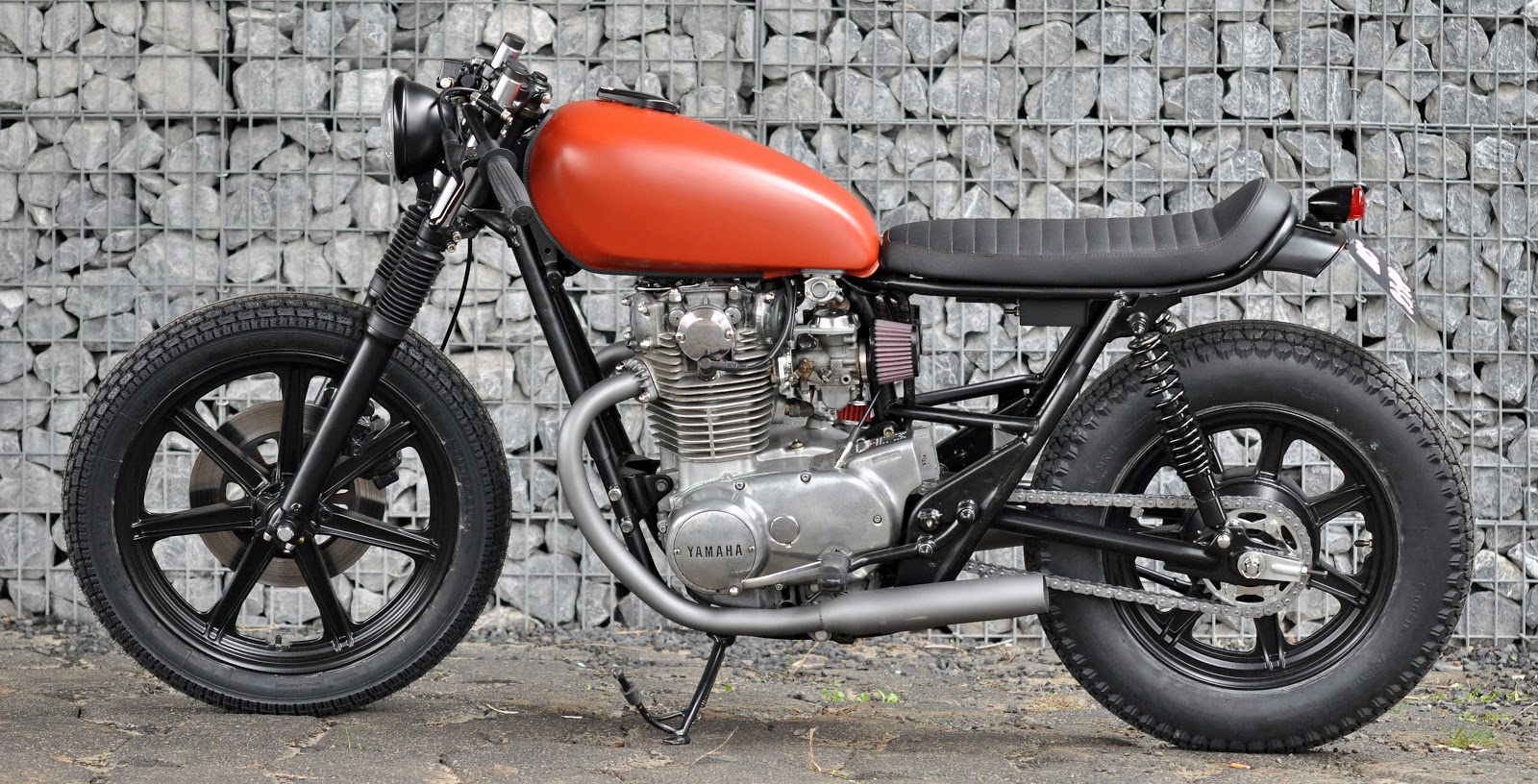 If you'd like to own LHC #3 it's for sale now! Just getin in touch with the guys via the Left Hand Cycles website.