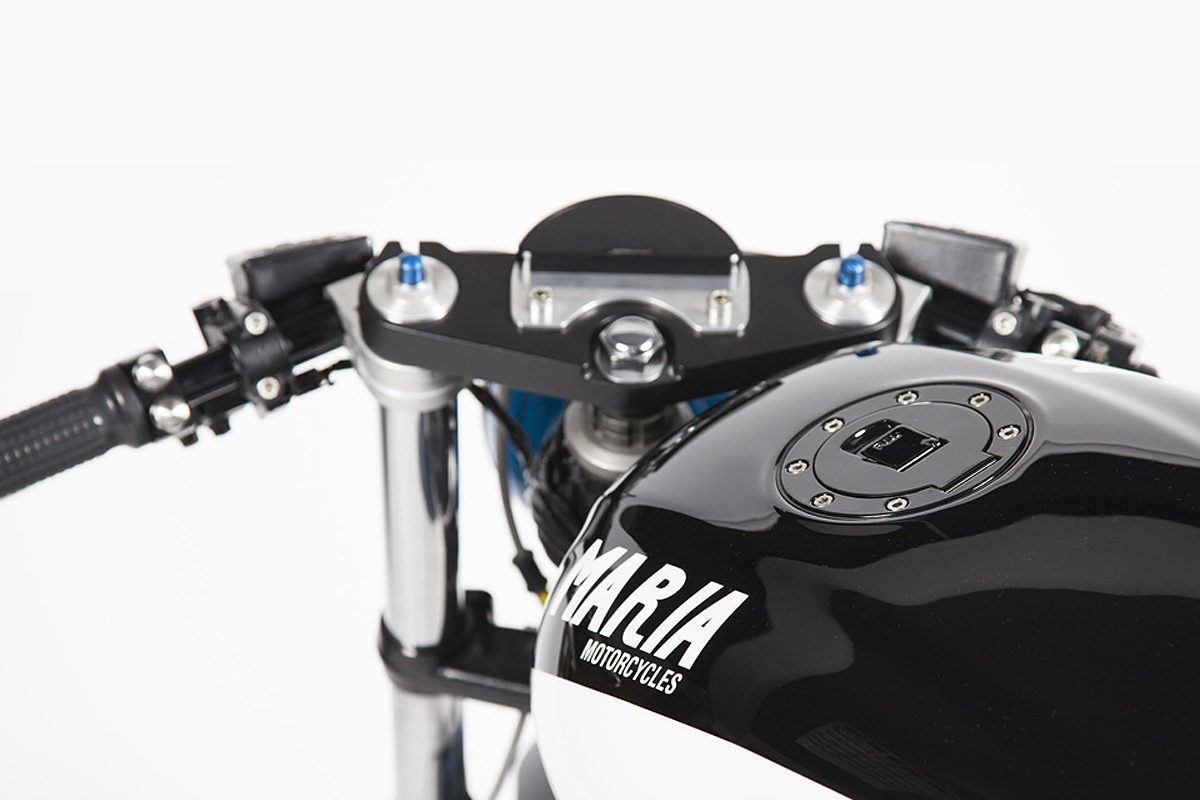 After a complete tear down the XJR's subframe was trimmed to tighten the bike's proportions. In place of the original rear end, a pair of custom seats were upholstered giving the new owner the option of fitting a cafe racer styled single seat or a two-up saddle to accommodate a pillion passenger. The modified frame, swingarm and triple trees were then all powder coated in fresh satin black paint.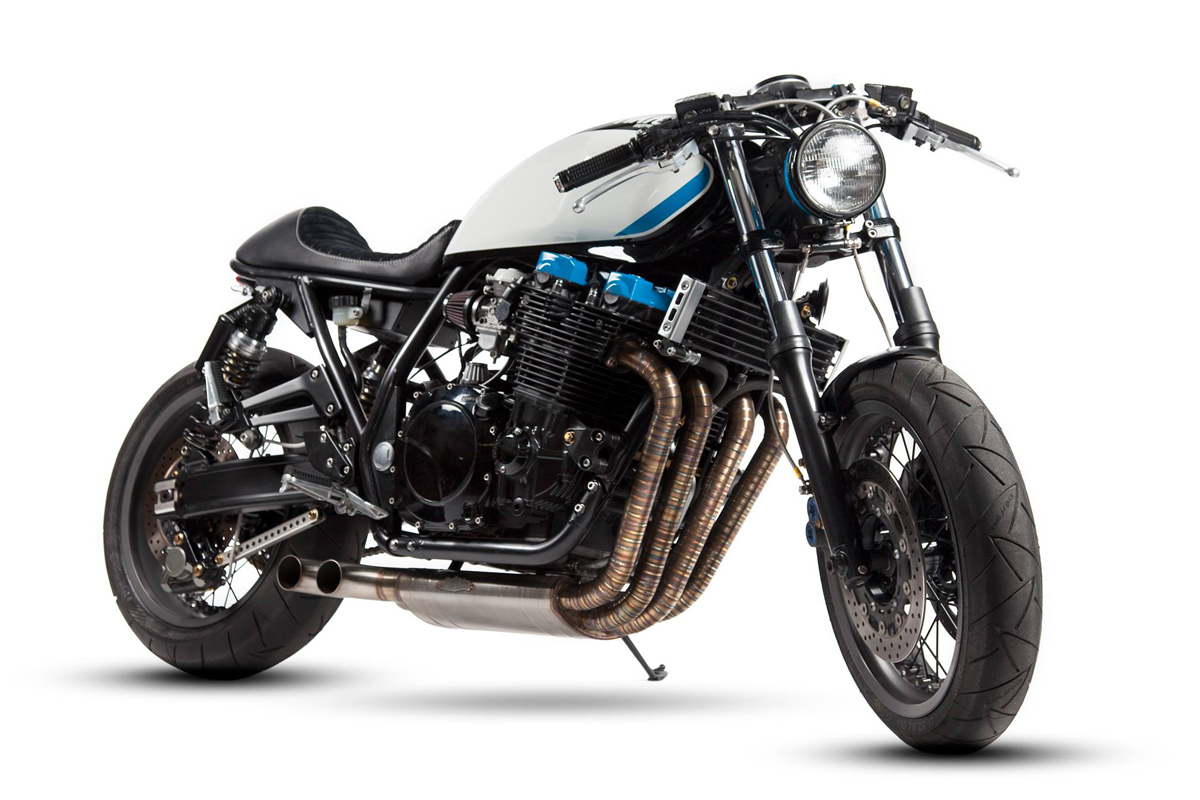 After already spending some time on the XJR Luis knew the front end lacked feel so he installed Ohlins internals and thicker oil to tighten things up. A pair of lightweight Keino spoked rims were next on the list to which he fit Continental Road Attack rubber for great all round handling. To achieve a more aggressive riding style clip on bars and rear set footpegs from LSL were then mounted to the forks and frame.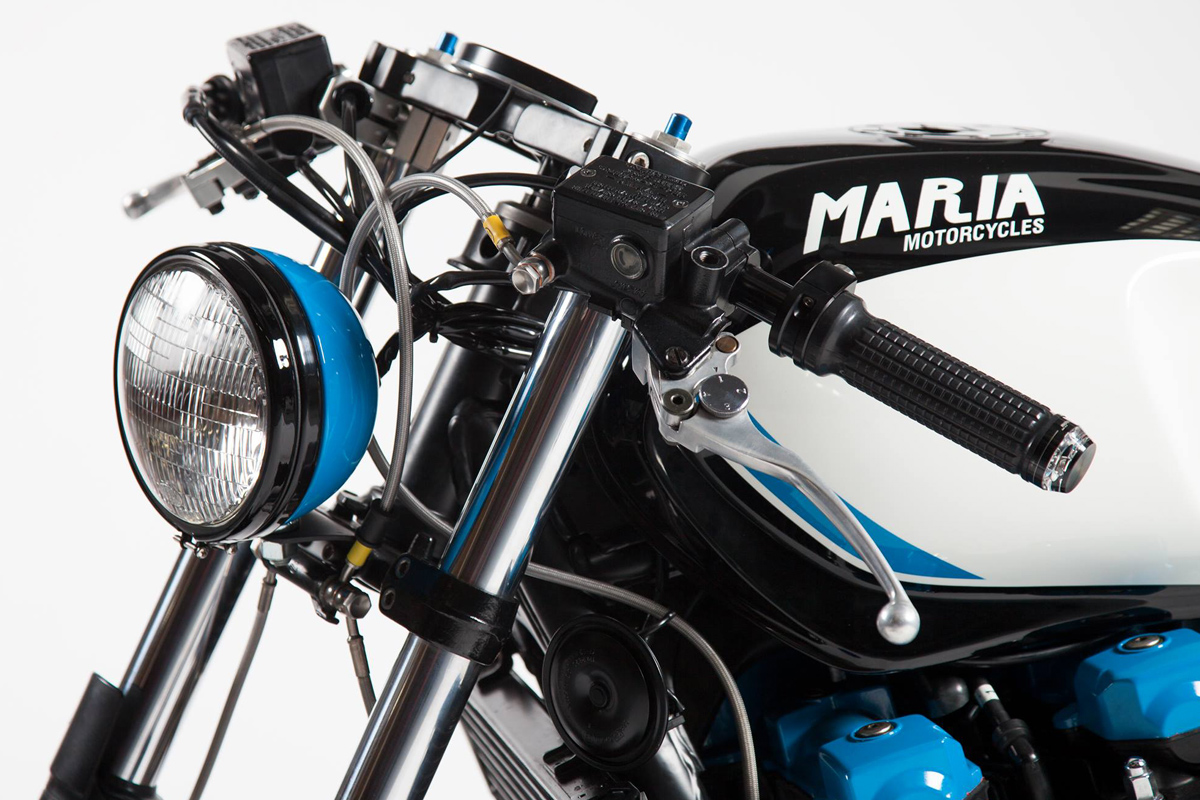 Style modifications to the XJR come in the form of a vintage Harley headlight and by narrowing the bike's original fuel tank. All of the engine bolts have been replaced by stainless units with some being treated to a gold zinc plating to match the gold Renthal chain. MotoGadget provided the new dash, indicators and switches and everything is powered by a lithium battery, custom wiring harness and MotoGadget M-Unit. When it came to choosing a paint scheme Luis found inspiration in their hometown of Lisbon where the blue waters of the Atlantic Ocean are bordered by the cities white sand beaches.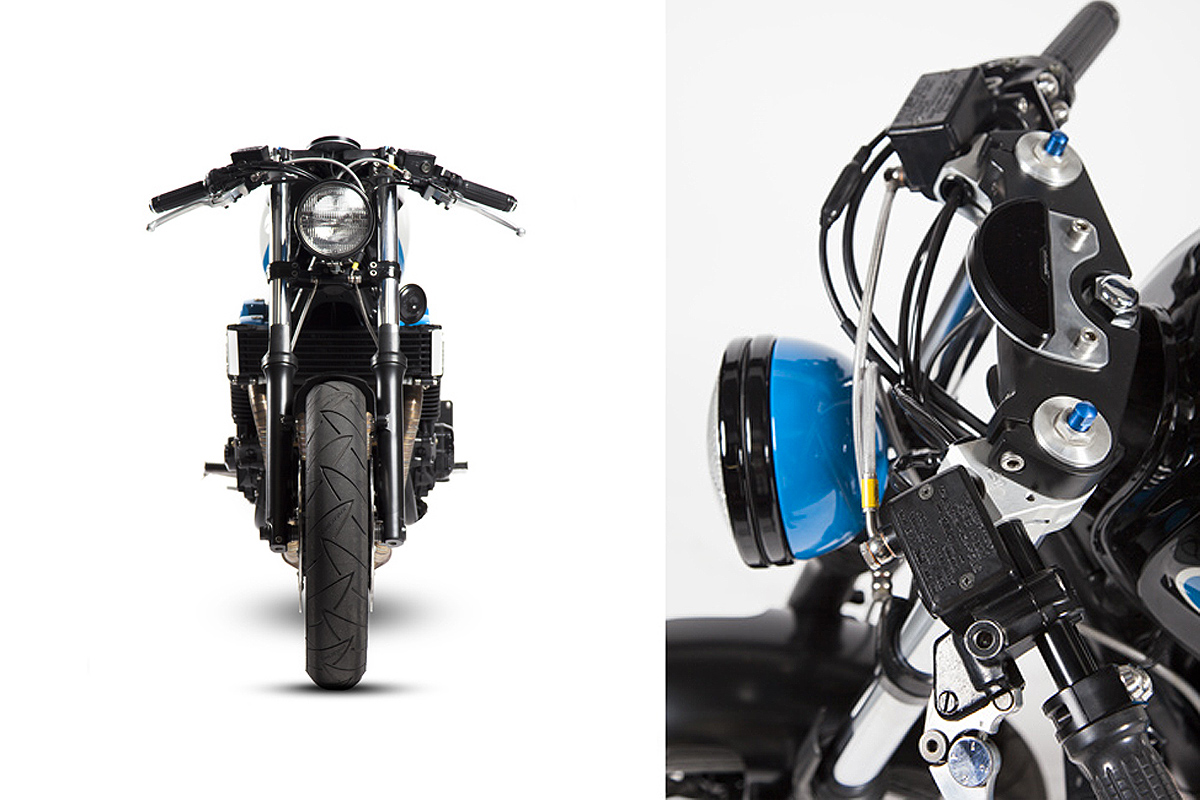 After all of their modifications to the XJR it had shed enough weight to markedly change its performance, but not enough to satisfy the Maria team taste. So by installing a Dynojet kit, K&N filters and a custom exhaust system, that was made using more pieces than your average Lego Technics kit, they transformed Yamaha's Sport Heritage muscle bike into a lightweight, aggressive cafe racer. Surprisingly, despite all that power on tap, the XJR still performs in a civilised manner, allowing its new owner to enjoy it under daily riding conditions. However, much like the X-Men character it's named after, the 'Colossus' XJR1300 can pack one hell of a punch when the situation calls for it.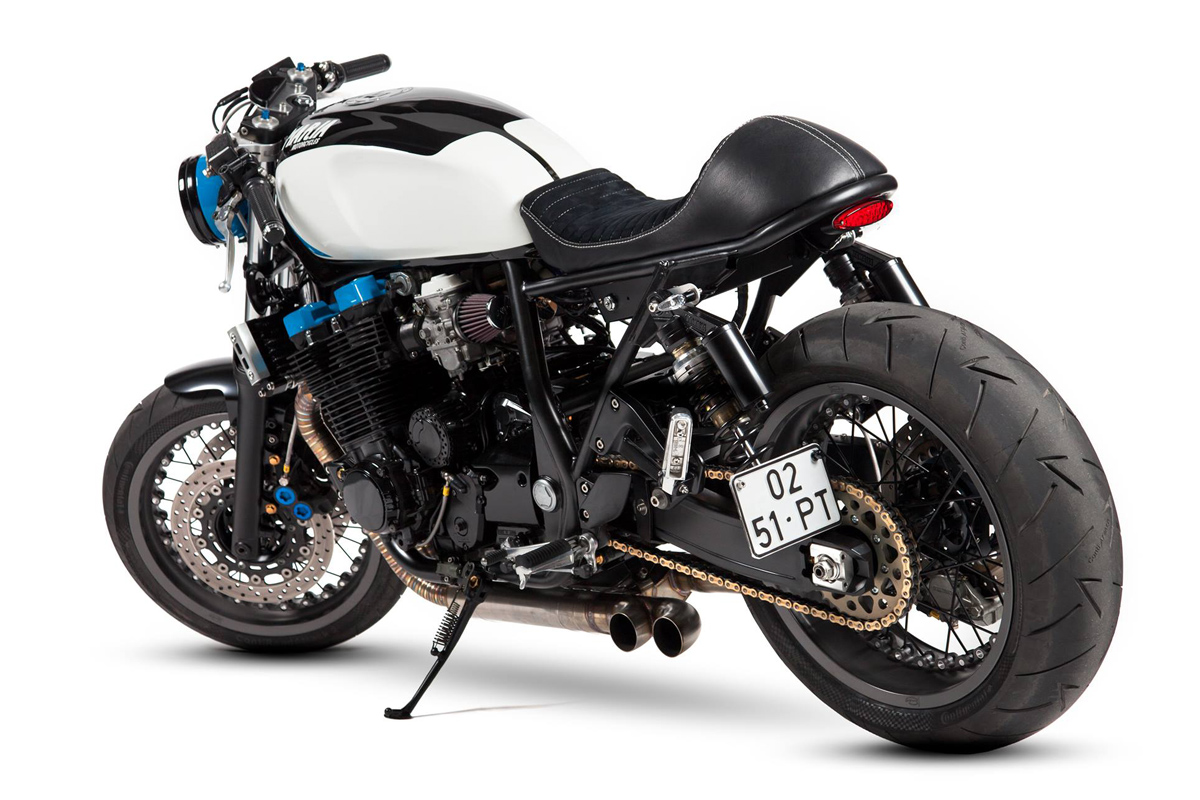 Back in 2011 four Portuguese friends combined their skills and passion to form 'Maria Riding Company'. Their dream was to "Deliver extraordinary rides for unconventional people and having fun while doing it," and 6 years on that dream has become a reality. Along with amassing an impressive portfolio of custom motorcycles MRC now produces a range of men's and women's fashion, bespoke surfboards and skateboards, and have teamed up with helmet manufacturer Nexx to create a co-branded range of retro styled helmets. This custom '99
Yamaha
XJR1300 is the most recent of their custom motorcycle builds and it started out as the personal ride of Luis, their head mechanic. One day as a customer was making his way around the shop he spotted the lightly modified, inline four and soon it was agreed that Luis would part with the bike, but first, it would have to be customised to properly represent the Maria Riding Company marque.