All hail Yamaha. As part of their Yard Built series they've been sponsoring some of the wildest, genre-pushing builds we've ever seen. They know the formula works. They know they're onto a good thing. And that's why they've recommissioned Capêlos Garage and Elemental Rides to build this custom Yamaha XSR700 Scrambler for a new series theme: 'Back to the Dirt'.
When Yamaha Portugal approached Nuno from Capêlos Garage to build a bike he instantly scrambled to rope in a friend. "I talked with Ricard from Elemental Rides," he recalls, "and he was totally in. So I stopped everything I was doing and started drawing as always, and with lots of sketches exchanged with Ricardo we quickly got onto the final image of the bike".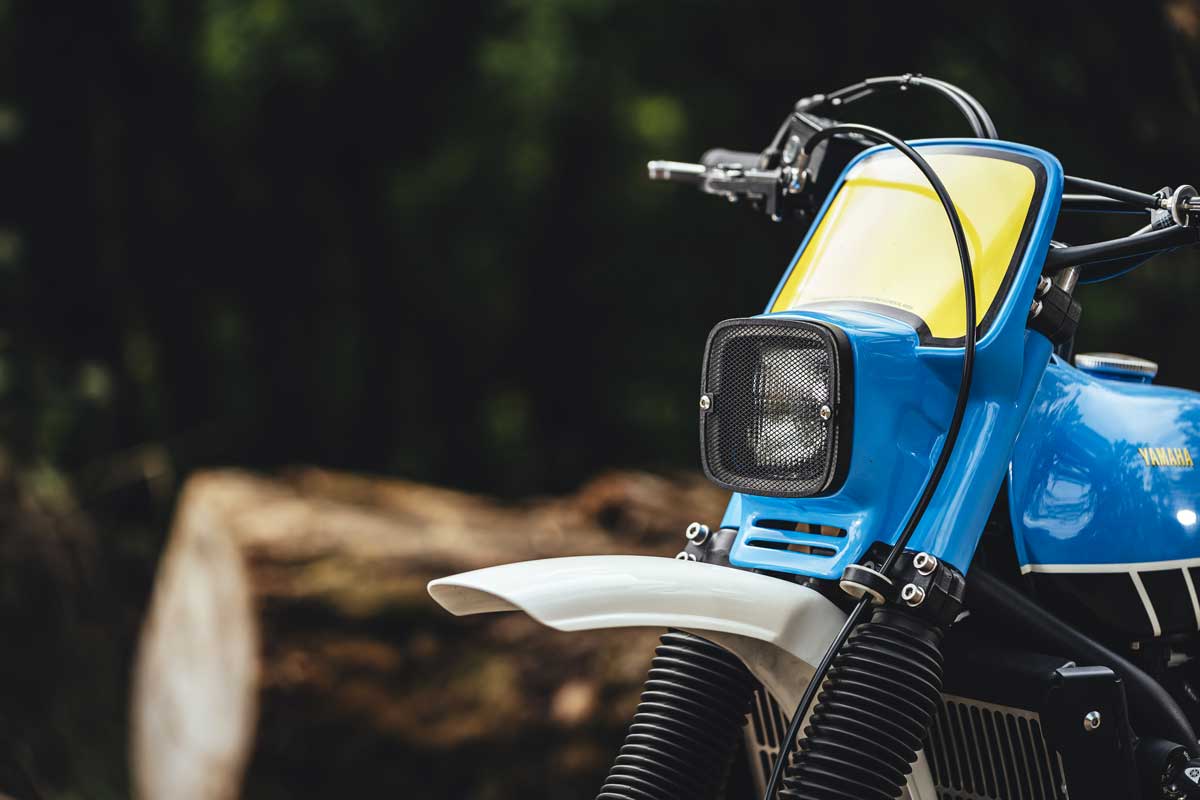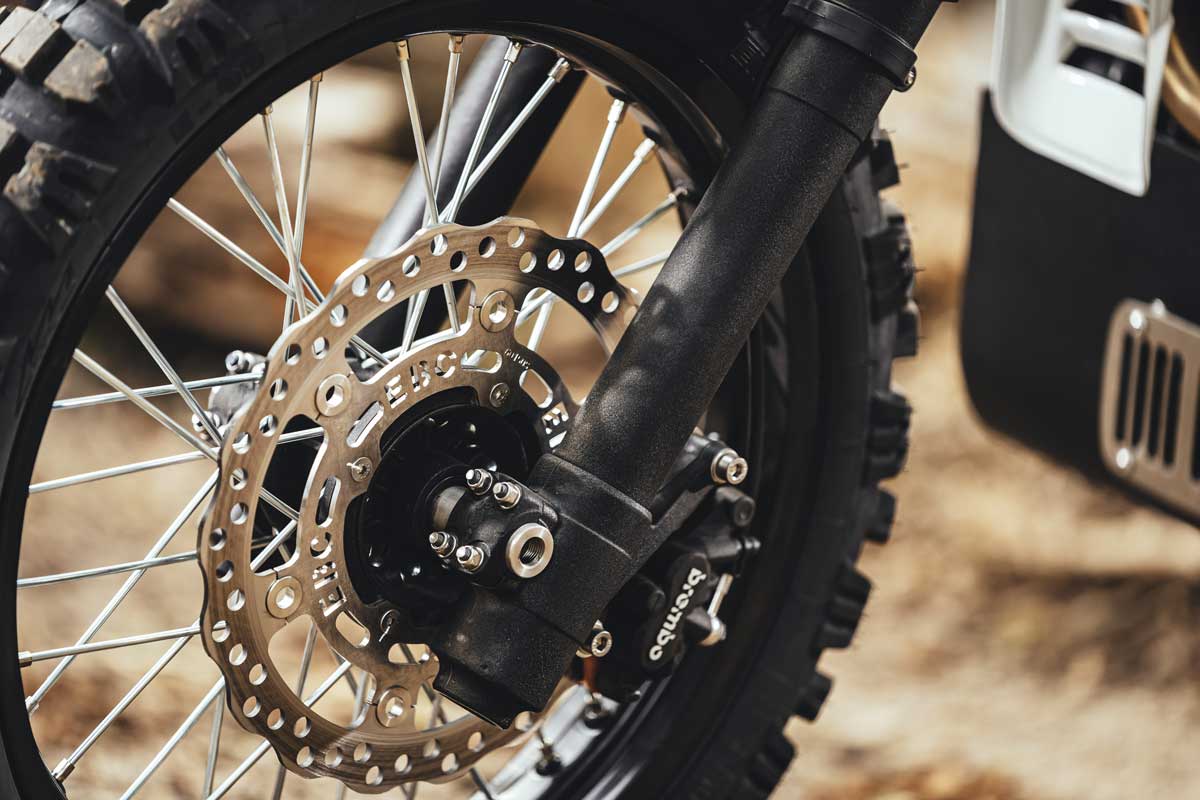 That final image was a throwback trail bike, drawing inspiration from Yamaha's world-beating 70's and 80's off-road lineup. They wanted to turn the Yamaha XSR700 into a ride with true dirt chops, but without losing the refinement and sharpness of the donor bike. And while it's a near-perfect road bike, getting it dirt-worthy would require some work.
So the first thing to change was the suspension, which was completely swapped out to give the Yamaha more ground clearance. At the rear a modified Showa shock was installed, featuring a whole host of rebound, sag and compression adjustment. The front end was kicked up with more Showa parts — 43mm forks with over 230mm of travel.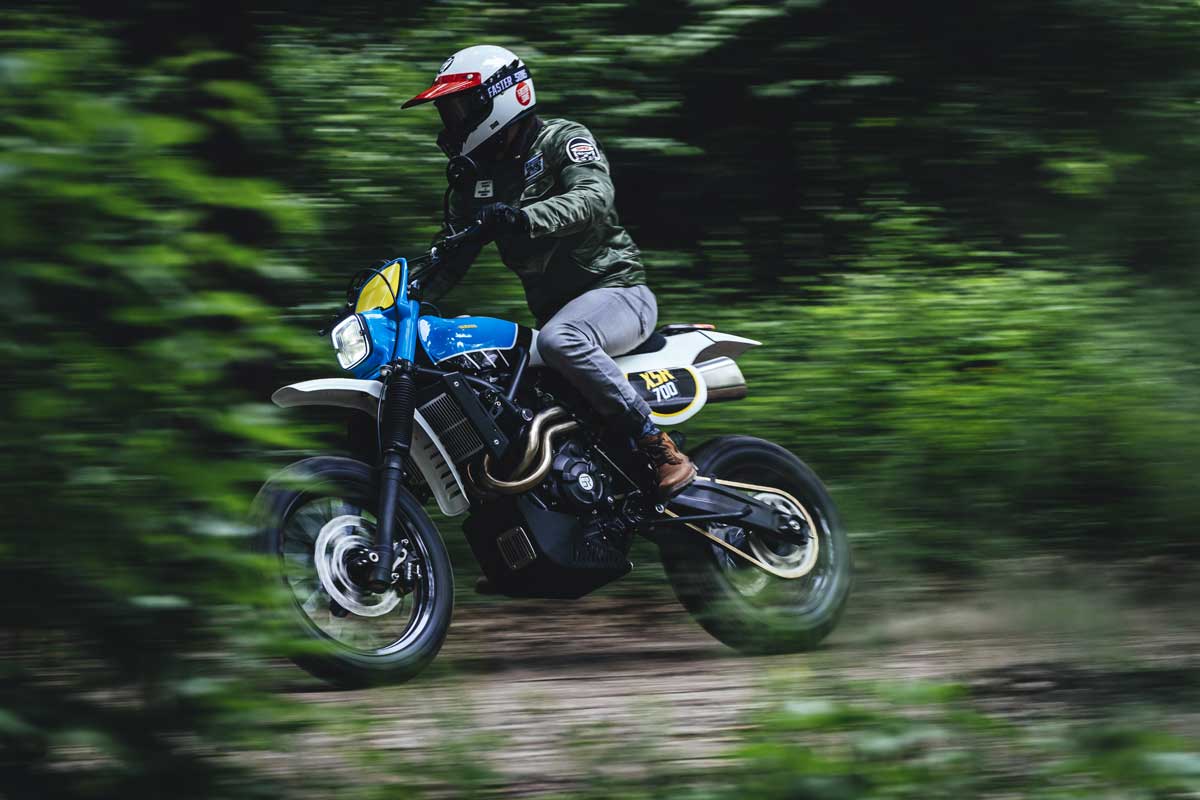 That's the beginning of a bangin' off-roader. To further its dirt credentials the standard alloy rims were swapped out for Talon hubs mated to an 18" Excel rim on the front and a 17" on the rear. The ABS was permanently disabled and new Brembo callipers, floating discs and braided lines were fitted.
The engine is left as the gods of Yamaha intended; completely stock. But the punchy twin has been treated to some foam air filters and a gorgeous 2-1 exhaust system designed and made by Capêlos and Elemental. That upswept exhaust goes to transforming the Yamaha XSR700 into a traillie. The next step was the bodywork.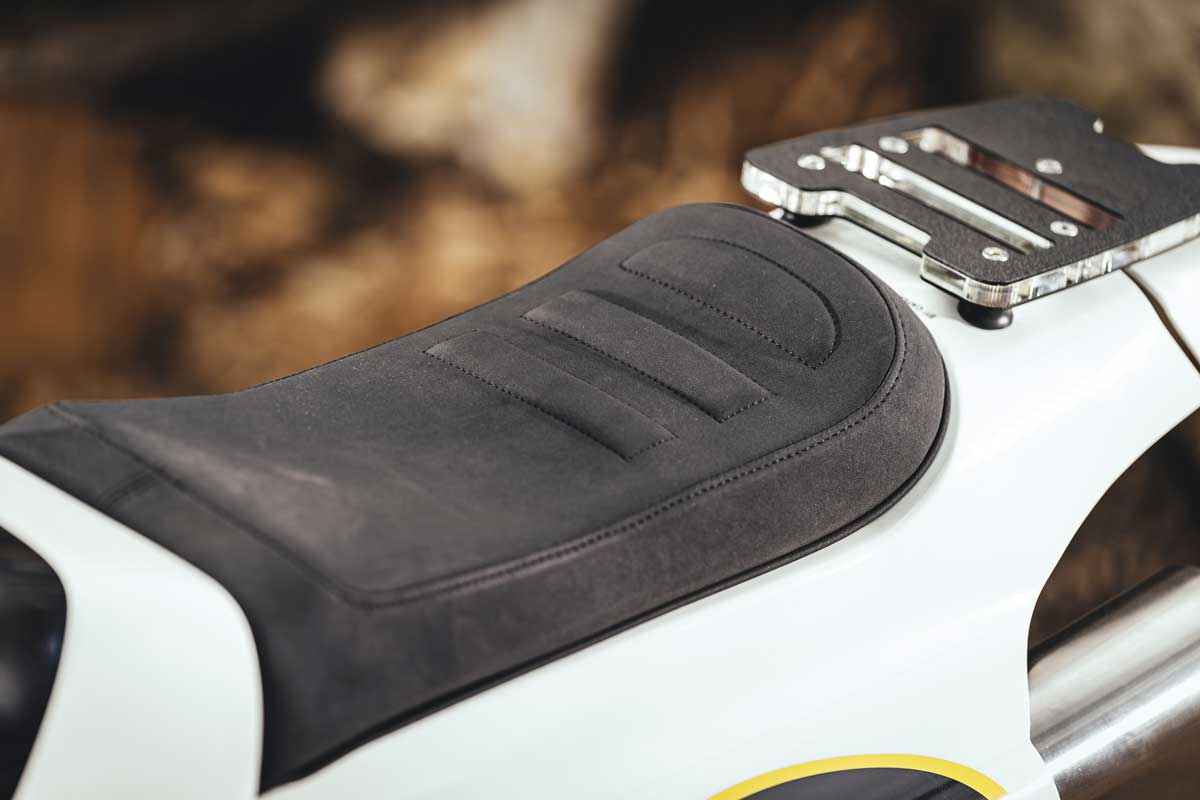 The fuel tank was made from scratch, with its proportions and angles inspired by the iconic Yamaha XT500. It goes a hell of a long way to reducing the bulbous, rounded look of the original XSR. Bringing it all together is a shortened Yamaha DT125MX front guard and a rear guard taken from another DT, cut down to match the side number plates and new seat pan.
And while you're ogling the rear end of the bike check out the tool rack, which now holds the integrated brake light and turn signals. That entire assembly, the LED headlight and Acewell speedo, is powered by a lithium battery that has a bluetooth connection so it can be monitored from a phone.
All the other little pieces you see — the protection grills for the radiator, oil filter, the footpegs, bash plate and seat — were made especially for the Yamaha XSR700 TT. All those little touches mean that this XSR is truly ready for some hold-my-beer-and-watch-me-nail-this-jump action.
Capêlos Garage and Elemental Rides have crafted an incredible XSR700 that really looks the goods. And while it's ready to tackle any track the world might throw at it, the bike still hasn't lost any of the day-to-day rideability this Yamaha is famous for. It's exactly the sort of bike that that big Blue should be making and I'd bet the design team at Yamaha have little pictures of this pinned above their desks.
Story by Marlon Slack