What's worse than being stuck indoors for days on end? Not being able to ride your motorcycle! Here's another edition of Sunday Screening – our attempt at providing some relief from the lockdown in the form of specially curated motorcycle videos.
In this week's edition, we join our friends from Fuel Tank TV at the 2019 Boogaloo Campout and we take a look at a couple of slick flicks by the crew at the Mighty Motor.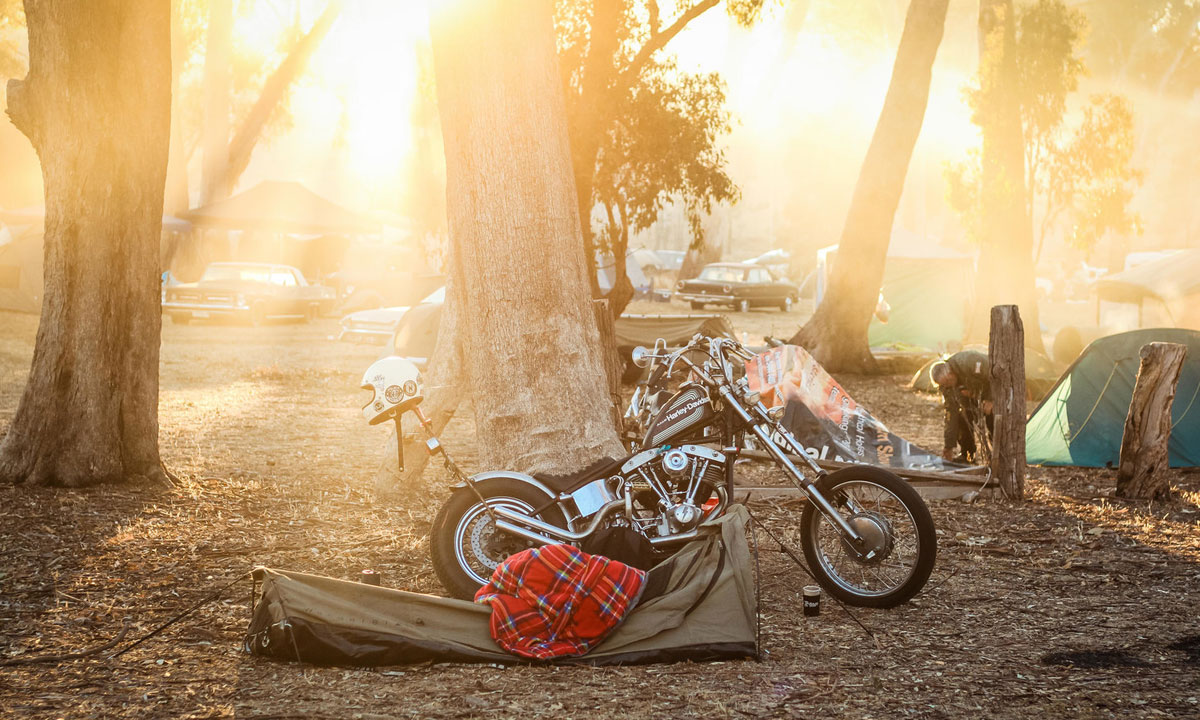 The Boogaloo Campout
"The Boogaloo Campout is a show that celebrates car & bike culture by showcasing the best traditionally styled pre '65 hot rods and customs and pre '84 choppers and bobbers Australia has to offer."
The Boogaloo Campout offers much more than an amazing display of custom cars and bikes. It's an opportunity for mates to get together and let loose in a way that only Aussies know how. To help things along the Campout features a well-stocked bar hosted by Iconic Melbourne Moonshine. There's an art display and vendor stalls where you can pick up some cool gear. Bands bash out rocking tunes all day and long into the night and special events like the Mini Bike Dust Up deliver plenty of laughs.
Unfortunately, there's no word on whether the 2020 Boogaloo Campout will take place yet. So, for now, we'll have to settle for watching the action from the 2019 event courtesy of Fuel Tank TV.
Mighty Motor Films
"The Mighty Motor is a collective made up of creatives, producers and designers that are passionate about motorcycles and the people that share that passion."
Sinuhe Xavier of The Mighty Motor is a filmmaker. He has created a series of films for The Mighty Motor that feature bold visuals, captivating audio and memorable stories. Some of the films are shot in a documentary format while others take a more artistic approach. The following two films fall into those two categories. The first is an interview with one of the most highly regarded builders in the custom motorcycle world, Max Hazan. The second is a short teaser featuring designer David Berruto and his Paul Smart Ducati Sport Classic.