While the major motorcycle manufacturers are unveiling their new models at the EICMA show in Milan there are a handful of custom builders amongst them who are looking to steal some of the limelight. One such builder, who has just revealed his latest creation, is Luca Pozzato the man behind Italy's Officine GP Design workshop. The bike he's created is based on one of Suzuki's 2017 releases, the GSX-S750 streetfighter and it's a retro-styled tribute to the company's long-running GSX series.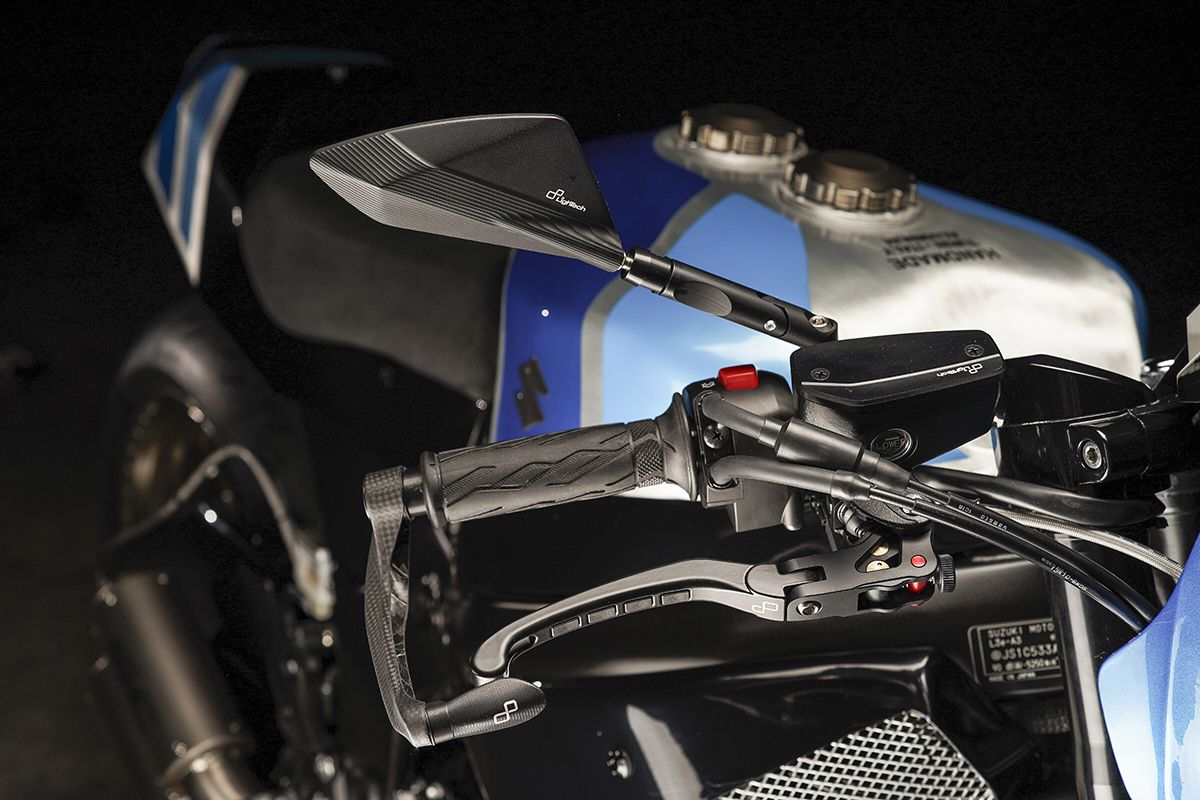 Messing with modern motorcycles can lead to all sorts of complications, so, rather than trying to re-engineer a bike that's already had millions of dollars of development thrown at it, Lucca has focused on redesigning the bike's exterior. For this, he travelled back to 1985 (Great Scott!) when the first Suzuki GSX was unveiled. Lucca then reinterpreted that era with the angular lines he built into the bike's handmade aluminium tail. Moving forward in time he took cues from Suzuki's of the nineties to build a Foglizzo leather seat that connects the tail to the fuel tank. Then for the fuel tank itself, he referenced Suzuki's days of endurance racing, adding twin filler caps and purposeful knee dents to the all alloy unit.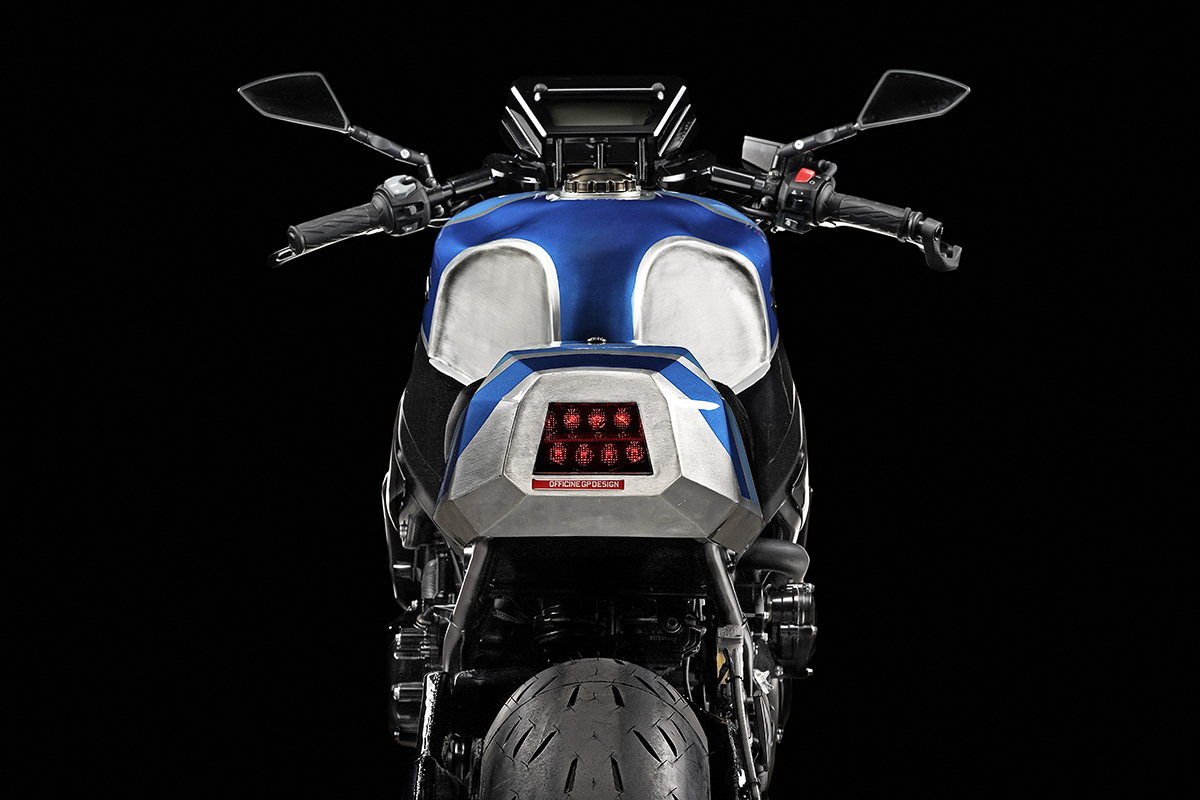 As if moving through time from rear to front, past to present, the pointy end of the bike is the tech hub of Lucca's design. A set of two-piece, handlebars wear the latest carbon and milled components from Lightec that reflect the bikes racetrack breeding. A digital dashboard sits perched between the bars and beneath it, a halogen headlamp that's encased inside a bikini fairing with an iridium-tinted bubble.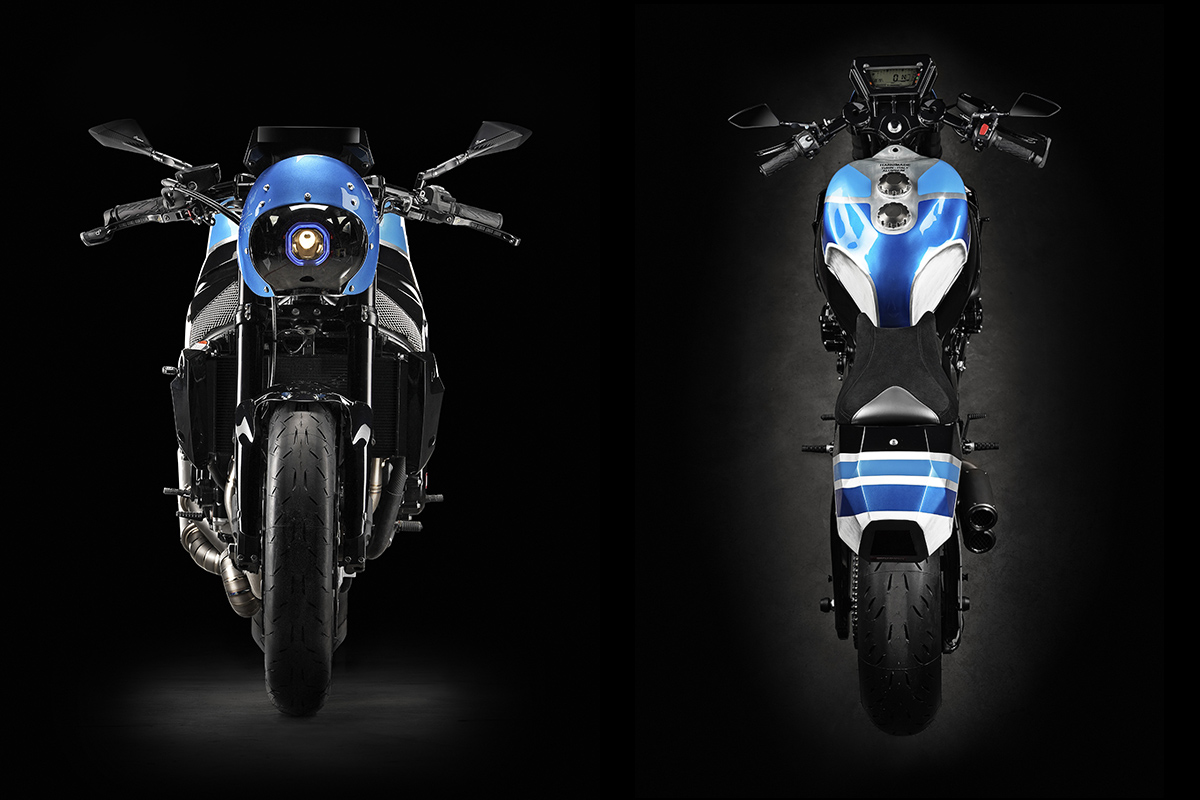 The bike's swingarm has also been encased in new bodywork. Unhappy with the appearance of the boxy factory item Lucca created a shroud that was inspired by the wider sections of the stock frame. Beneath it, lies a rear brake set-up similar to that used on Suzuki's Moto GP bikes and for the wheels he's chosen 17-inch OZ Gass Titano rims, the lightest street legal rims in the brand's range, and Michelin Power RS rubber. Snaking out from beneath the bike is the only power upgrade to the engine, a one-off titanium exhaust system from SC-Project.
To complete his Suzuki GSX homage Lucca applied a black and blue paint scheme reminiscent of the brand's official colours, replacing white with raw aluminium. Named 'Zero' the custom GSX-S750 is sure to be making an impression on EICMA showgoers right now, unfortunately for them, there's no option to buy a bike like this from any showroom floor.