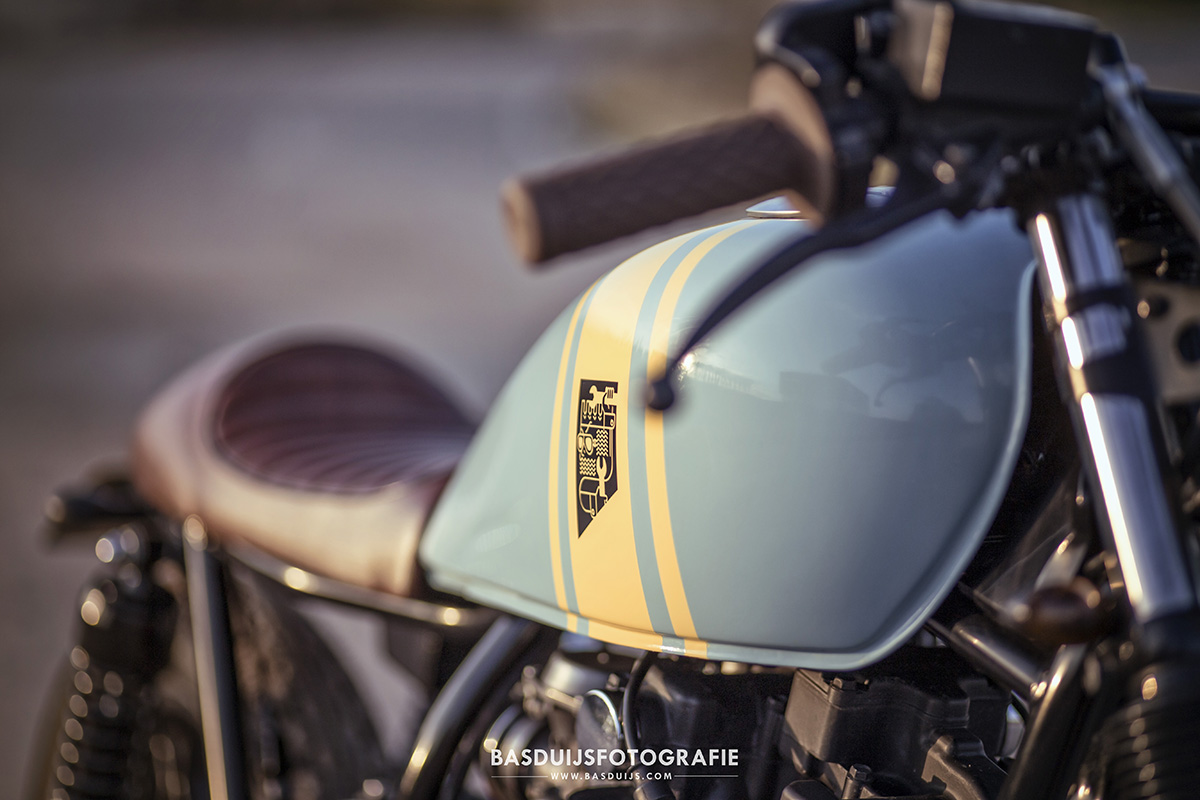 When given the option to create his own version of the Suzuki GS450 the customer specified two must have modifications. The first was that the triangle in the frame beneath the seat should not be too empty and secondly, the paint scheme should utilise his selection of "vintage" blues and yellows. A great condition donor GS was found nearby with only a minor, on the spot tune required to ride it back to the workshop.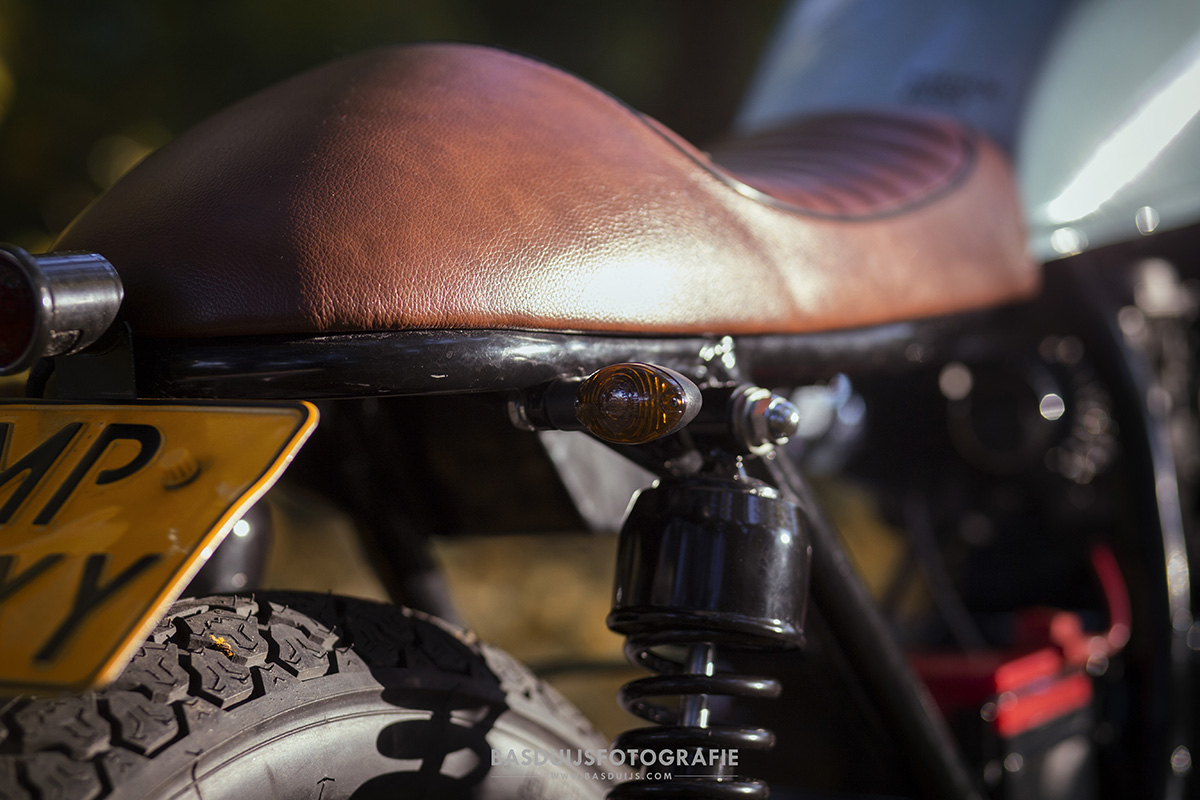 With the bike dismantled, frame de-tabbed and subframe trimmed the guys bent up a new tail loop to match their revised seat design. For a more aggressive riding position, they replaced the original bars with low, tracker style handlebars and mounted Tarozzi footpegs higher and more rearward than the stock. Custom linkages were fabricated for the operation of the rear brake and gears and Progressive springs went into the forks and on the rear for improved handling.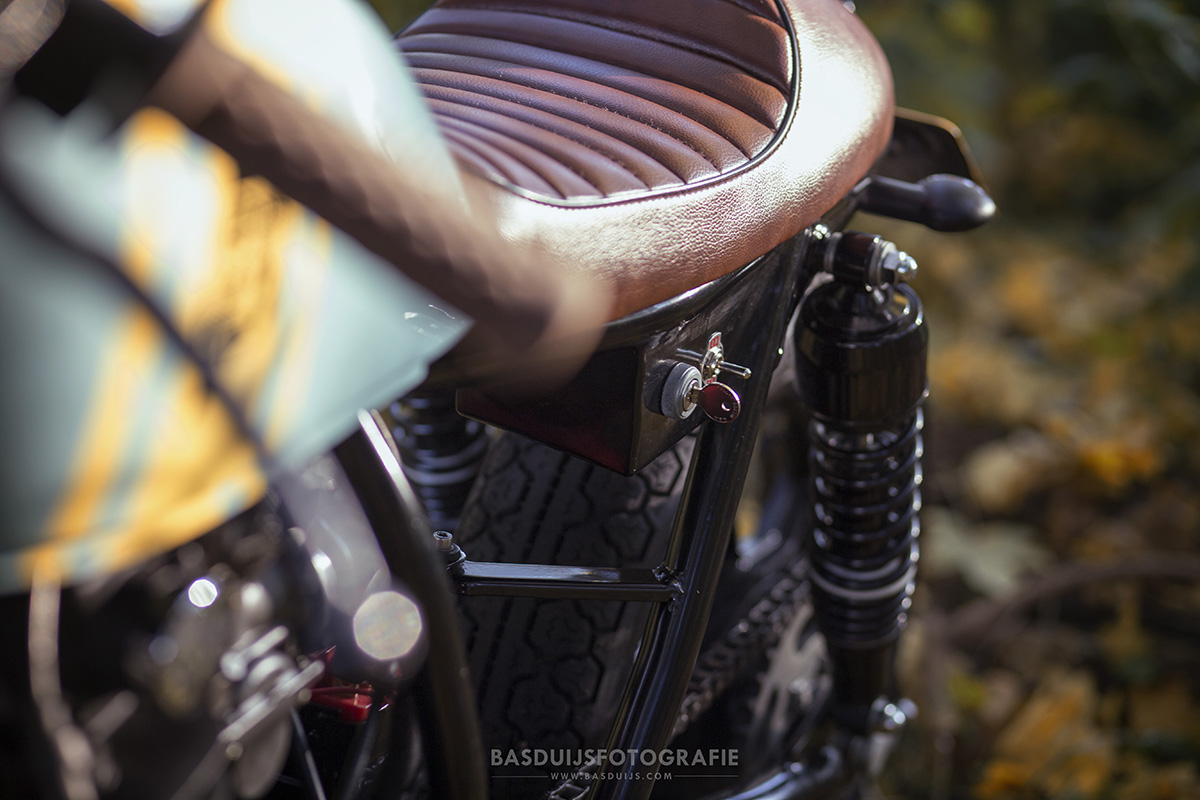 All new lighting was wired up to a custom loom that runs back to a custom box under the seat where the ignition and miscellaneous electrical components reside. Then rather than disguising its whereabouts the utilitarian battery and its box were left in their original location to help fill the frame and keep the center of gravity low. Before final reassembly everything below the baseline of the fuel tank was treated to gloss black powdercoat and the seat was covered in distressed brown leather. The finishing touch, the blue/yellow paint was then applied to the tank, finished with the Wrench Kings awesome insignia.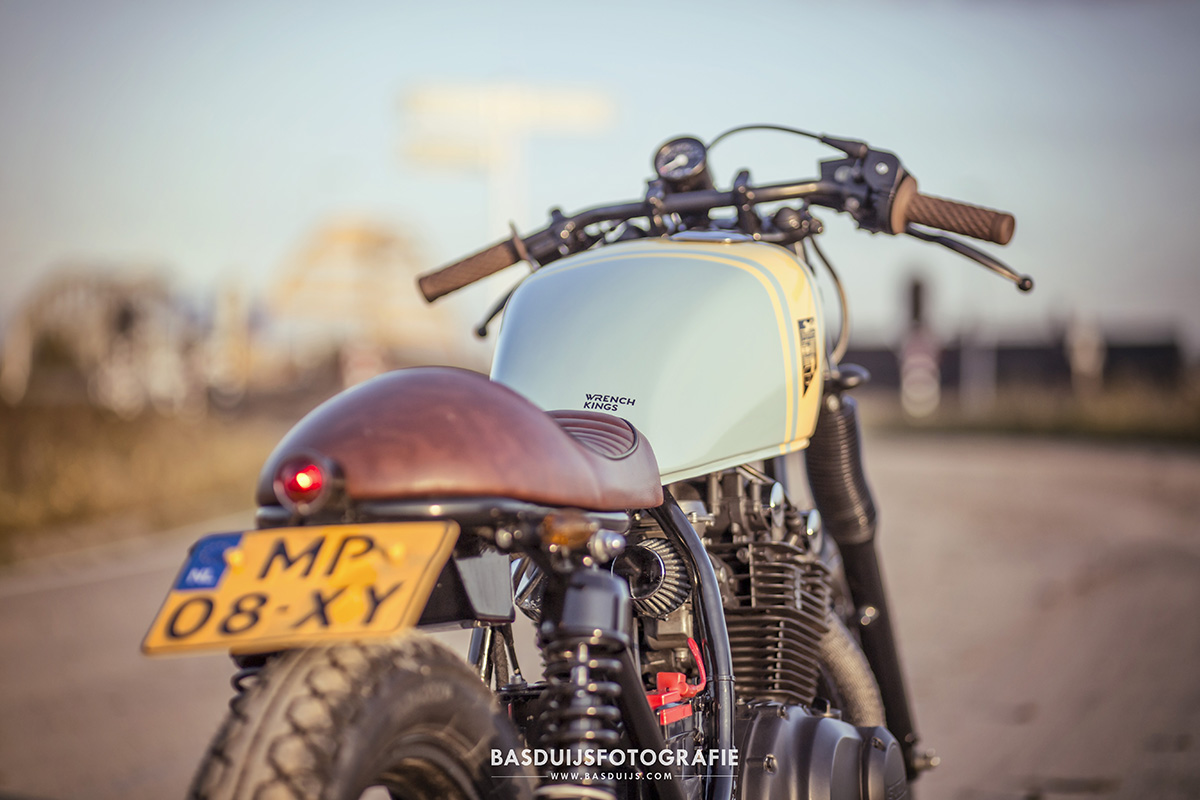 After years of working in Dubai and enjoying a life of messing with high powered road, sand and water vehicles, Bram and his mates returned home to the Netherlands. Inspired by their experiences maintaining their rides in the desert, they devised a plan to ditch their corporate lives and the 'Wrench Kings' workshop was born. Since then the boys have built a selection of custom motorcycles that have proved popular and this GS450 is their latest. When a customer walked in the door hoping to buy a previous Wrench Kings build, the last thing they wanted was to leave him disappointed. So a new donor was found, a fresh design was laid out and the Wrench Kings second Suzuki GS450 Cafe Racer build was underway.