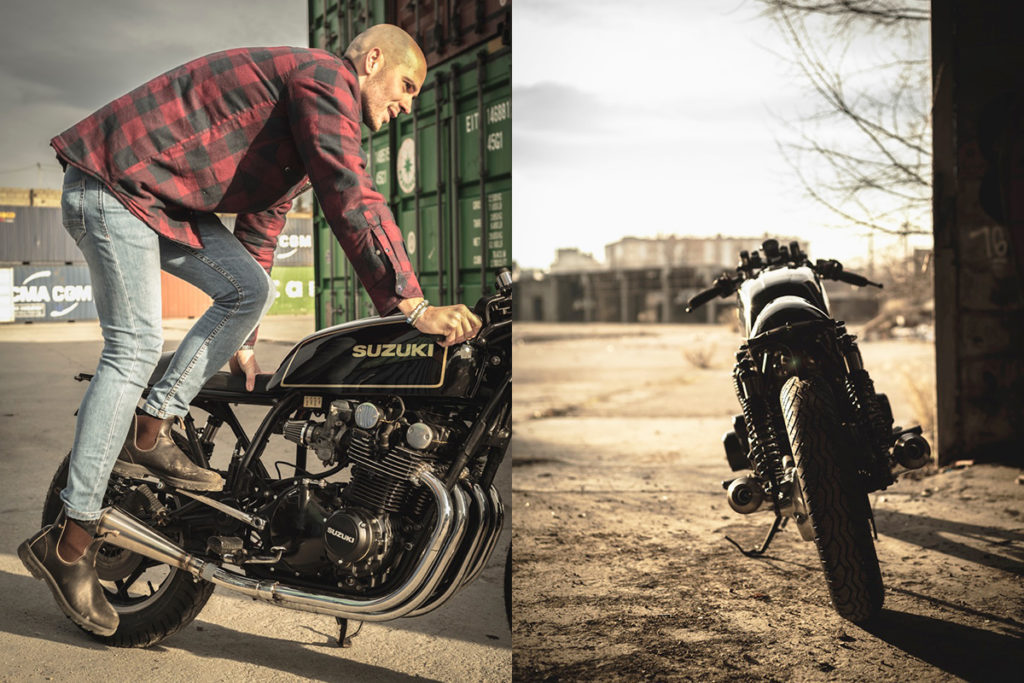 The bike was a one owner machine with 25,000km on the clock. We started out by rebuilding the motorcycles entire subframe. In most aspects, Suzuki did amazing work with the GS, but the rear of the frame could only be described as strange. The owner had stipulated he'd still like to take his girlfriend on rides so we made a full-length seat pan and fabricated a removable rear cowl. This would ultimately keep his lady happy and meant we were able to maintain the café racer spirit of this project.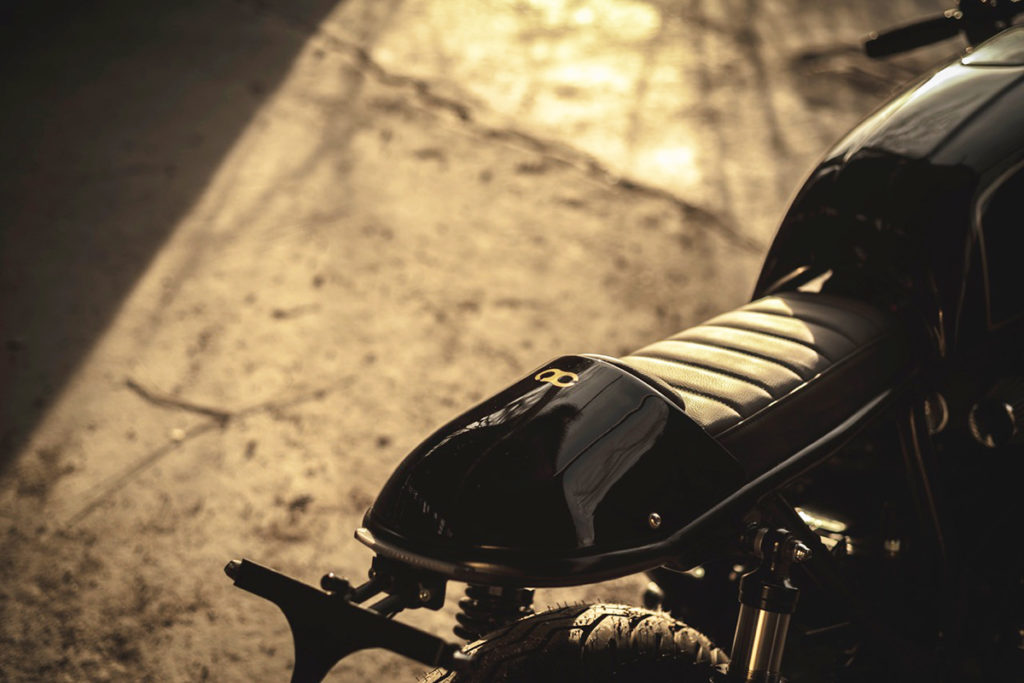 For the fuel cell, we sourced a Honda CB750 Super Sports tank. A fuel tank that has a simple, classic shape that is perfectly suited this build. With a few basic modifications, we had it sitting level on the frame for a nicely balanced bone line. Due to the drastic changes to the subframe the original shock mounts were gone. We used this opportunity to fit a pair of our favorite aftermarket shocks, Hagon Nitros which have transformed the bikes handling.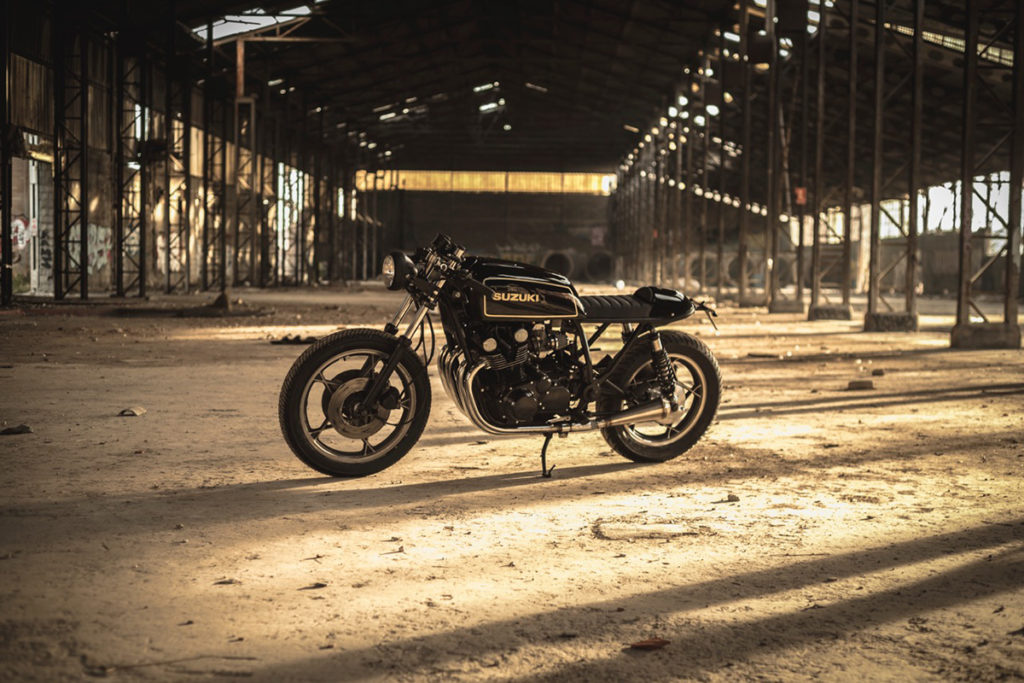 With the Suzuki's proportions correct we turned our attention to giving it more attitude, our favorite part of every NitroCycles build. To do this we mounted clip-on handlebars to the forks, cleaned up the dash with a mini speedo and custom brake cylinder and simplified the lighting up front by discreetly mounting LED indicators. To keep our new tailpiece looking tidy we also fabricated a custom license plate holder that had the brake light and rear indicators integrated into it. Since our seat didn't allow for any storage space we relocated all of the electrics including the battery to a space beneath the swingarm pivot.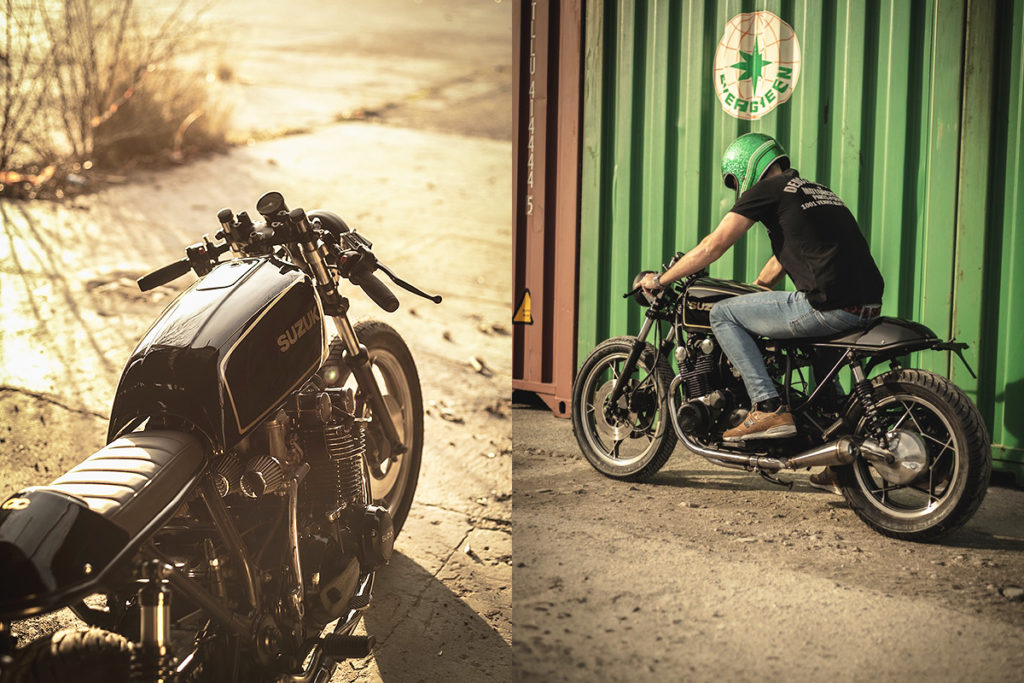 To back up the bikes implied attitude we added conical filters to the carbs which we have tuned to get the most power out of the custom 2-into-2 exhaust system. Then came the ever important stage of selecting a color scheme. I often find out inspiration in old F1 team colors and the Suzuki was no exception. We are sure many people will recognize the black and gold as Ayrton Senna's John Player Special Lotus colors. This particular paint combination evokes a lot of emotions for many people including myself. The Suzuki is now lighter and faster than ever before and as beautifully simple as we could possibly make it.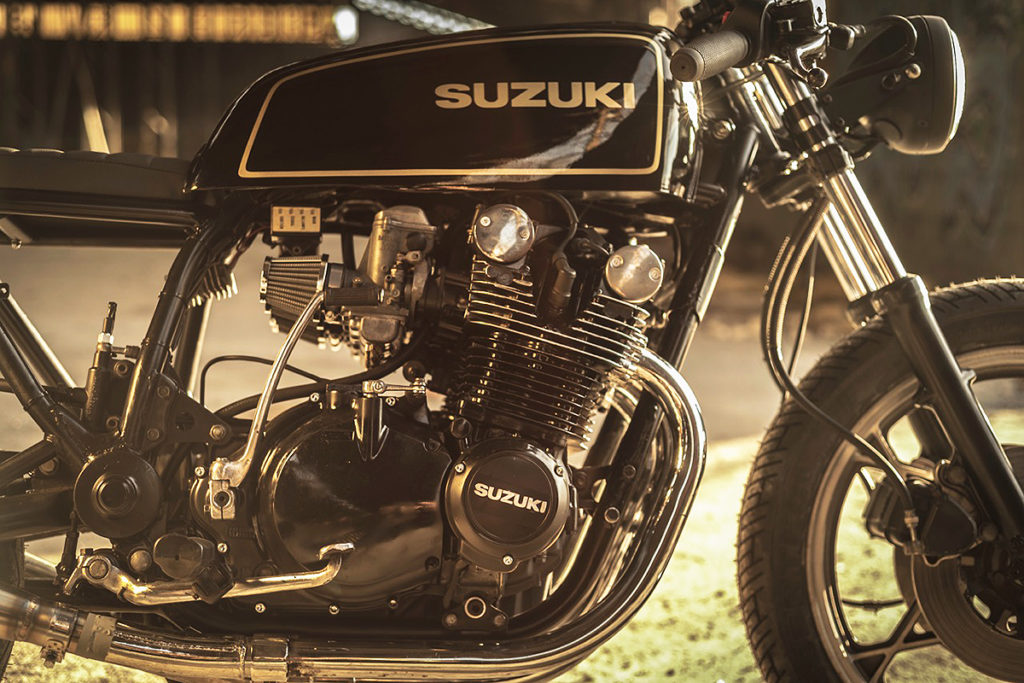 Story by Antonio Testillano