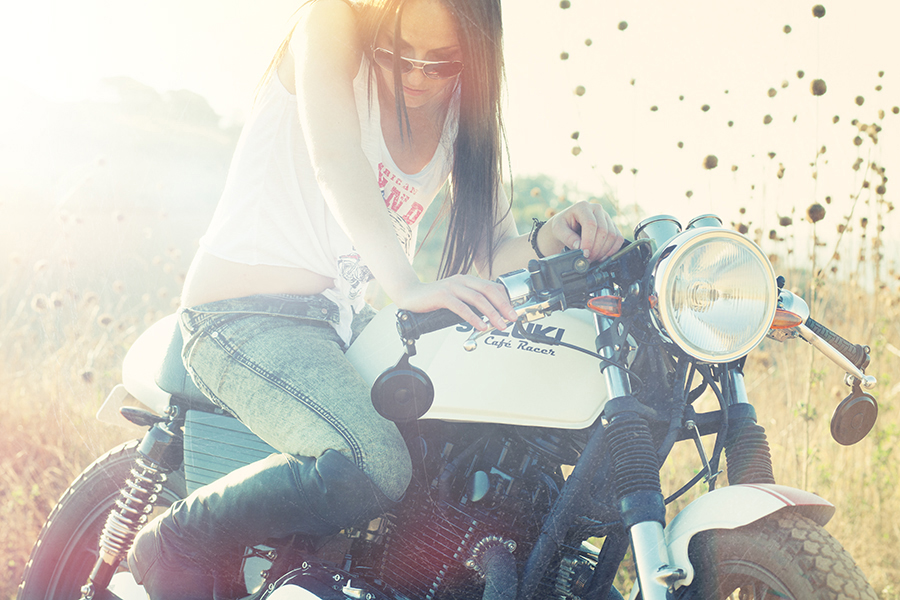 I've featured custom motorcycles from all over Europe and the UK, the United States, Australia and Indonesia but this is my first South African Cafe Racer build story. It also belongs to a member of the fairer sex which is another rare occurrence on the site, a double treat! The bike is a 1980 Suzuki GS 450 belonging to Cafe racer enthusiast and architectural student Michelle.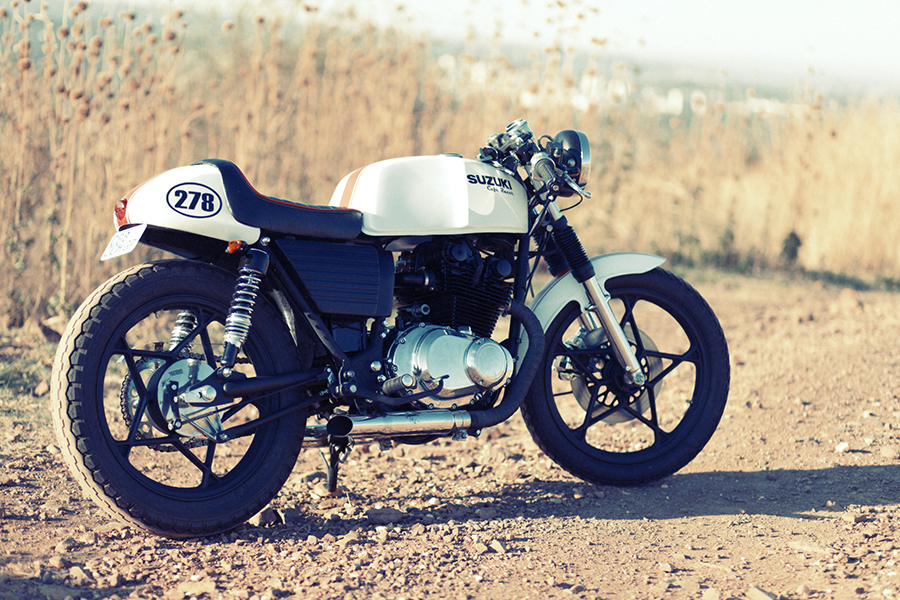 Growing up with a bike loving father and always being surrounded by motorcycle people Michelle knew exactly what she wanted before taking the bike to Custom Worx who completed the build for her. Satisfied with the Suzuki's performance after a full overhaul, Michelle focused mainly on getting the look of the bike right.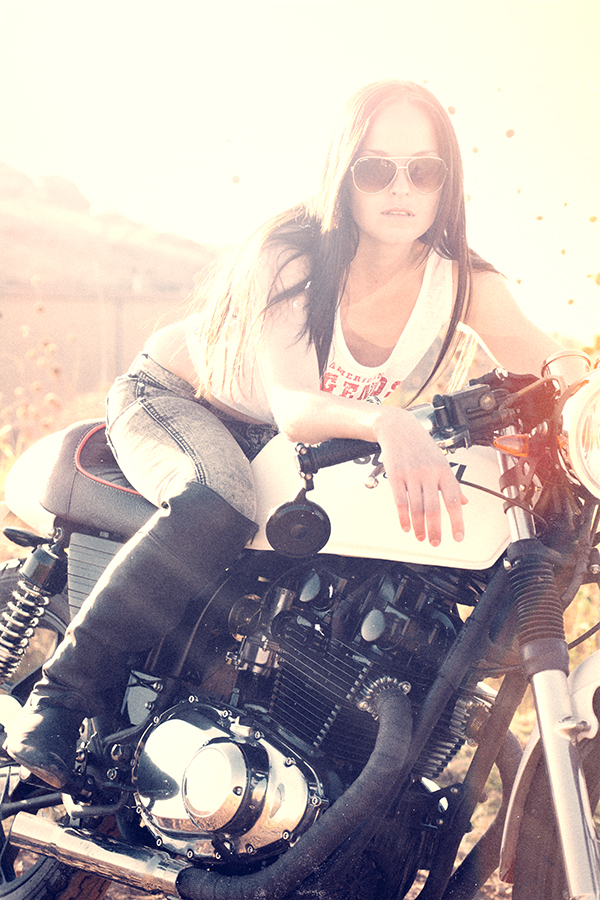 The styling changes to the GS included swapping the factory handlebars for blacked out clip-ons, shortening the rear end of frame, adding a wasps tail rear end with custom covered seat, powder coated wheels and detagged frame, classic dials, mirrors and lighting. Then for a bit of extra power and a load more attitude a set of shortened headers feed out to a pair of free flowing mufflers.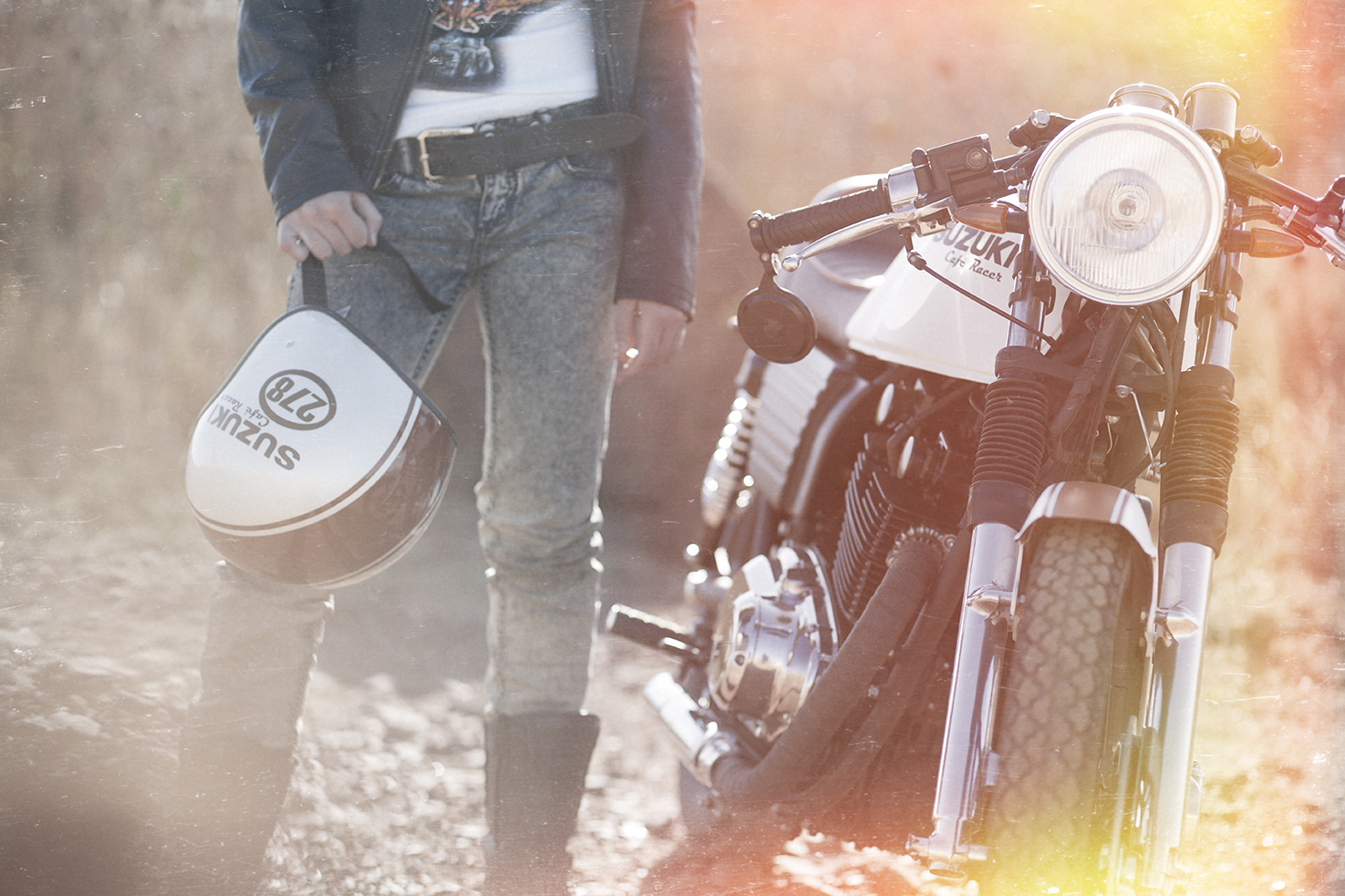 The paint is pearl matte white against a black frame and engine; and a single red stripe runs the length of the bikes bodywork. The number 278 on te tail and on Michelle's helmet is a nod to the 'King of Cool' Steve McQueen, who used to race with the same number on his motorcycles.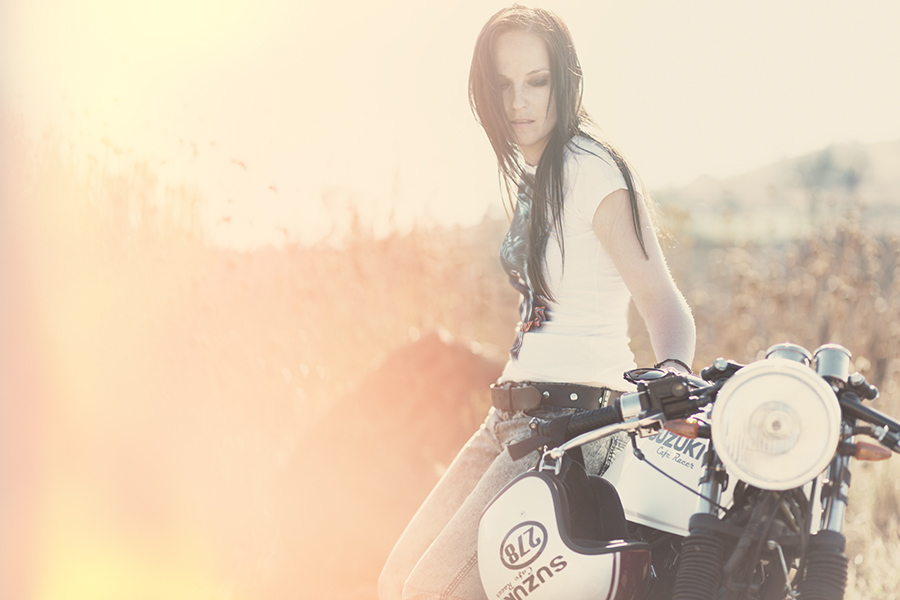 Photography by Nolan Lister.