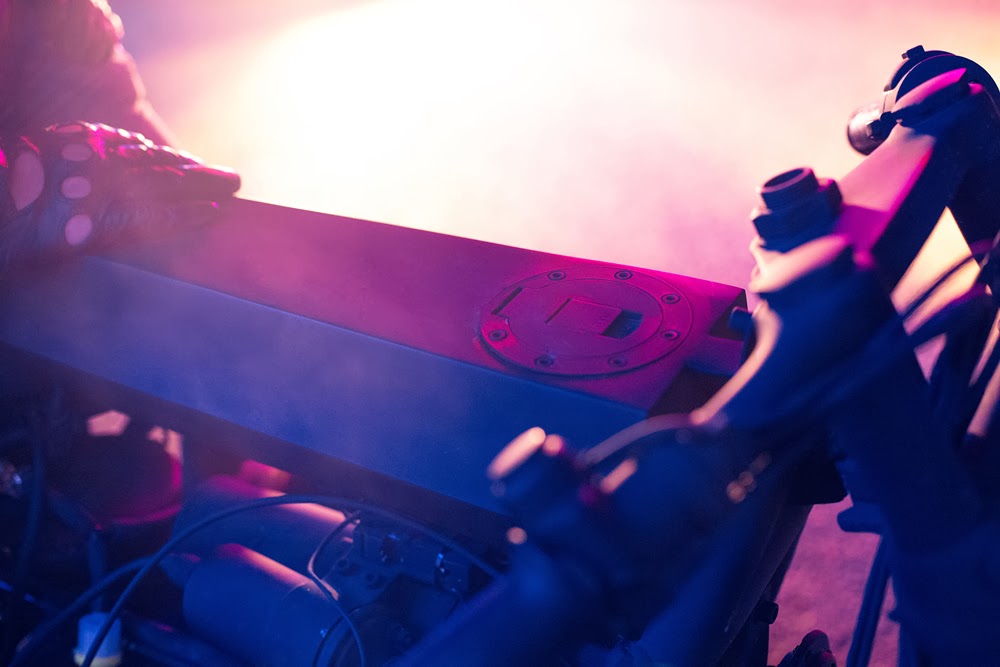 The Nero Mark 2 is a blacked-out, limited edition version of his Nero Mark 1 that was released back in mid-2012. It's an even more simplified version of the original Nero with every piece of extraneous bodywork or running gear discarded or re-imagined. The Chang Jiang 750's that each Nero Mark II are based upon are unrecognizable in their new form and are a real sight to be seen in the light of day (see below) with their complete lack of color or reflective surfaces. In fact, the Nero Mark 2 is so unique it would look at home parked inside the bat cave beside the Dark Knight's Batpod.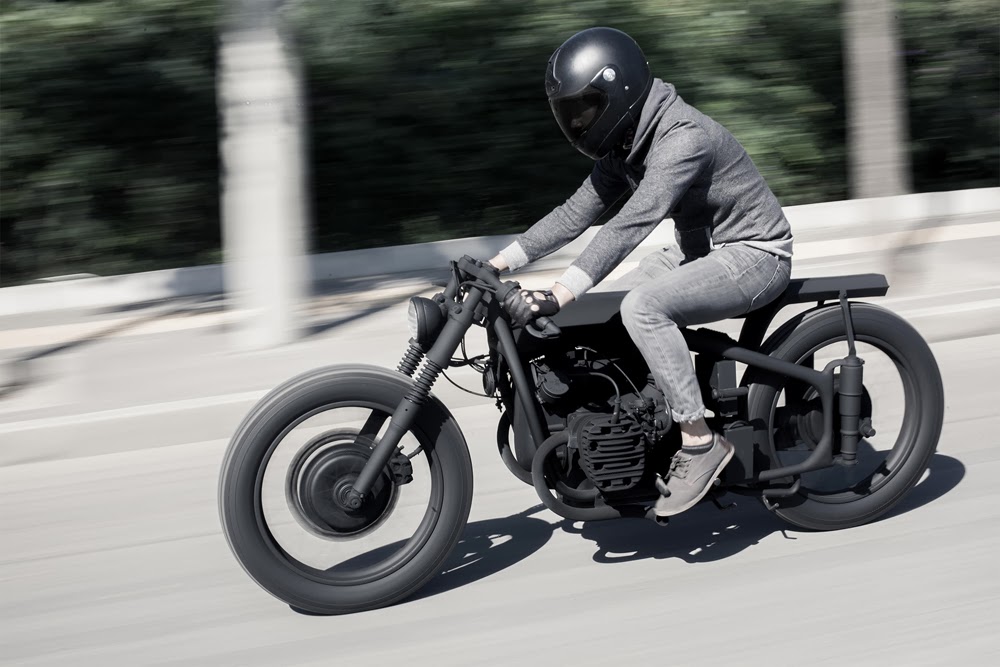 The custom work in each Nero Mark 2 is extensive (to say the least!) and includes a custom gas tank, rear cowl, handlebars, forks, foot pegs and that stunning all matte black paint job. Daryl also upgrades the bikes disc brakes, adds a HD Headlight, integrates an LED taillight into the rear, exposes the bikes suspension, adds inverted control levers and bolts on a set of curved dual exhaust headers.
"We wanted to create a beautiful blend of vintage machinery with contemporary design. The Nero Mark II has kept the original 750 cc engine but it features a whole host of design upgrades over the original. The Nero Mark II is exceptionally flat and makes the rider look like he's sitting on air. The Nero Mark II has an elegantly minimalistic, aerodynamic tank and rear fender set. The shape of the bike tapers from every angle you look at it. The bike is so stripped down you have to look closely to see the details – the embedded brake light, the exposed fork suspension, inverted brake/clutch levers, and solid steel foot and hand controls. The fork and handlebars are one single piece of metal, which makes the bike feel really responsive. And of course, the bike comes in its famously dark knight-esque matte black."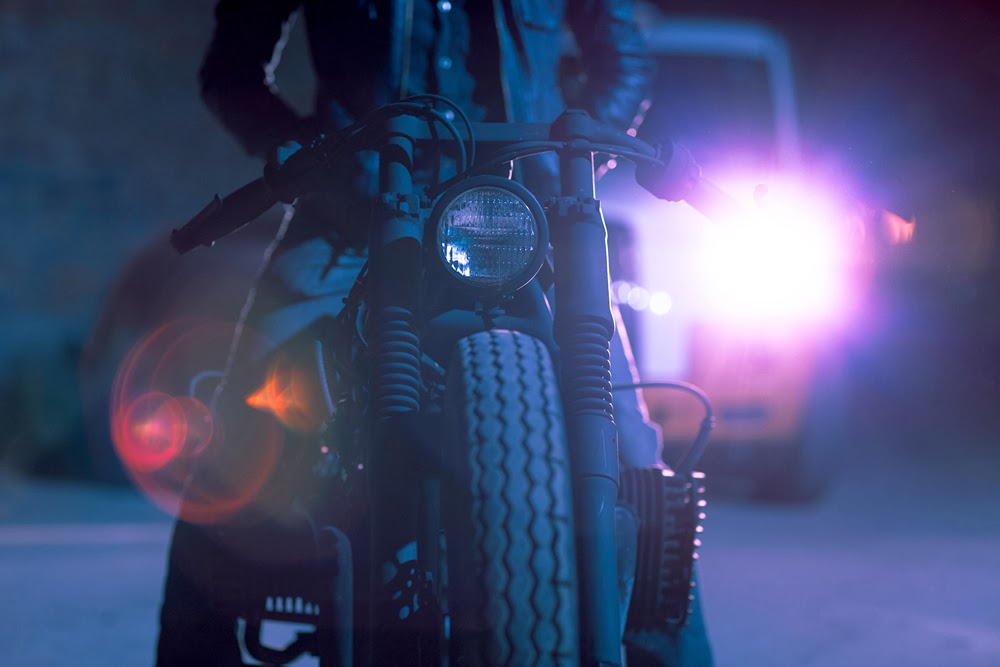 Since featuring Bandit Nine's first custom Chang Jiang back in 2011, Daryl has built an impressive portfolio of custom builds. With everything from Cafe Racers to Bobbers and of course the non-conformist Nero's under his belt he's shown great flair for creativity and design. He also happens to be the only builder I've featured who is based in China and has used the Chang Jiang as a base making him and his custom creations even more unique in the current custom motorcycle scene.
Only 9 of the limited edition Nero Mark II Chang Jiang's will be made with 4 already sold. If you want to purchase one of these awesome bikes for yourself you can drop Daryl a message via the Bandit Nine website. If turning heads and answering endless "What is that?" questions sounds like you're thing, The Nero Mark II is definitely the bike for you.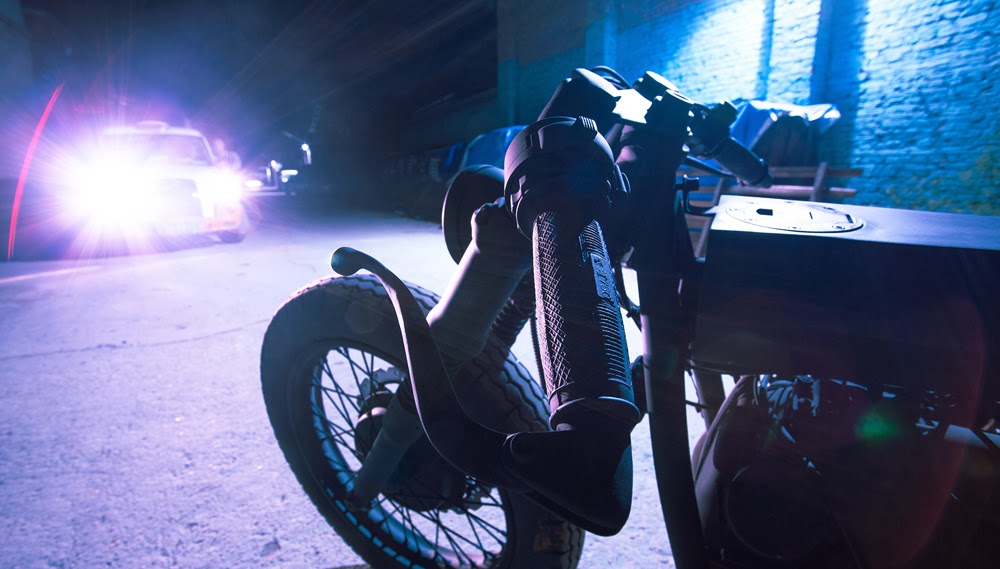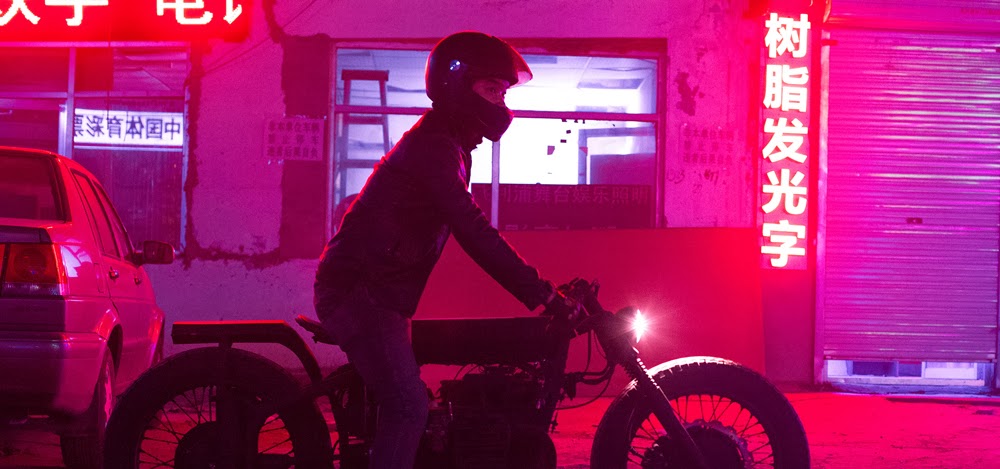 The lines are beginning to blur, not because we're all driving too fast, it's because styles, attitudes, and tastes are changing. Sure there are plenty of purists who will post endless comments about why a bike isn't a Cafe Racer because of the tires it's running, but for many of us it's becoming a matter of personal taste rather than conforming to a pre-defined set of design guidelines. So the rules have changed and now it seems there's only one rule, make your custom cool, and it's a bloody great rule to have. Daryl from Bandit Nine in China is one builder who has adopted this attitude towards the motorcycles he is customizing. He labels his latest work the 'Nero Mark II' as impossible to categorize say "It isn't a Cafe Racer, it isn't a Bobber or a Cruiser. We actually don't know what it is! But all we know is it's cool" and I'm happy to say that I wholeheartedly agree.