For more than a decade I've stayed true to this websites cafe racer theme. I can assure you this was no easy task. I've lost count of all the amazing scramblers, flat trackers, bobbers and dare I say choppers I've passed up. However, it is now time for a change. This article marks the first of many that will explore other genres of customisation. Before you start screaming bloody murder don't worry, my focus will remain on cafe racers, but when I cross paths with a motorcycle that deserves a second look you may just see it pop up here on Return of the Cafe Racers.
The first bike to break my cafe racer mould comes from my home town of Perth Western Australia. This R65 BMW scrambler is the work of Billy Kuyken of Rogue Motorcycles. The story of its creation comes to us courtesy of Jeremy Hammer of 'Ride Journal' magazine.
When building a custom motorcycle, it's easy to lust over flamboyant builds that grace the industry's leading websites and magazines. However, in most cases for the everyday rider, such levels of customisation are simply out of their budget. Limited cash flow shouldn't mean an end result that lacks style though. In fact, sometimes all you need is a few well-executed minor modifications and a few quality bolt-on parts to make a bike that demands attention. This is the exact approach Western Australian builder Rogue Motorcycles took when a late '80s BMW R65 rolled into their workshop.
"The owner works in the creative space, so he knew exactly what he wanted in terms of the overall look and final colour scheme," said Rogue's Billy Kuyken. "It's a fairly simple looking bike, which is quite elegant for the Beamer."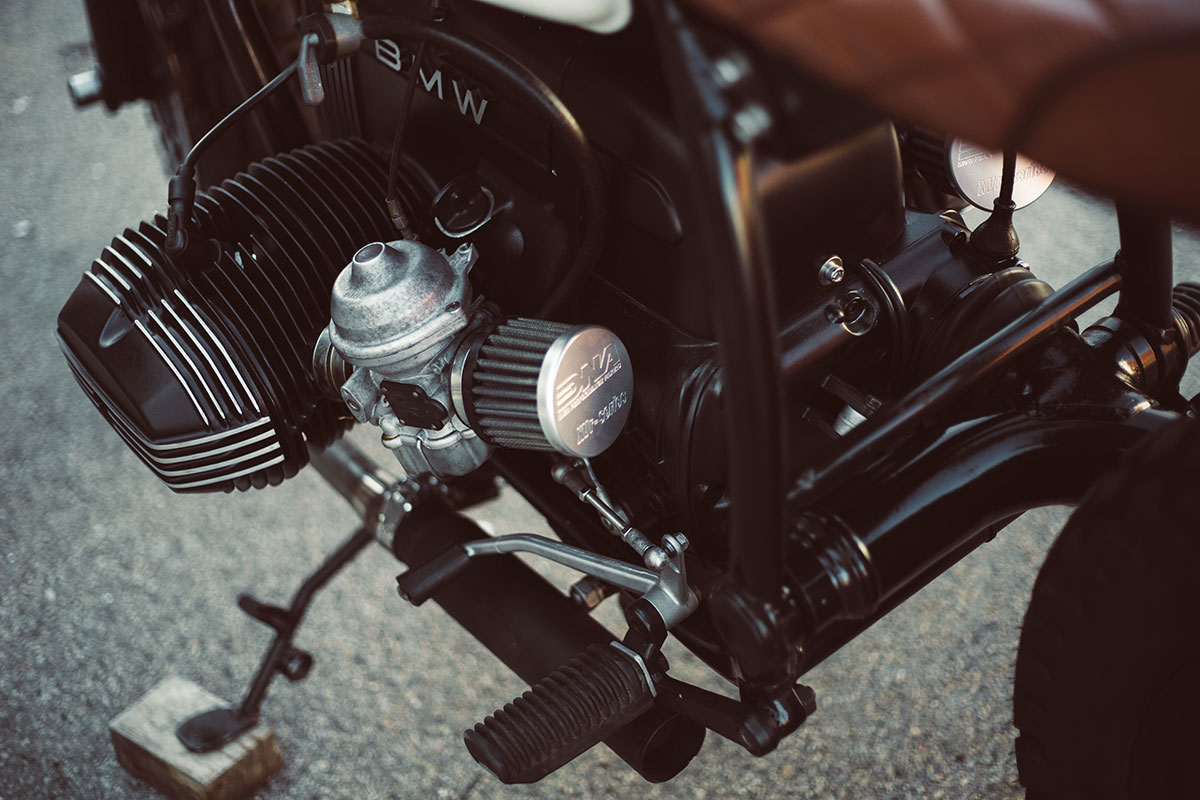 The most obvious modification on their BMW scrambler is the subframe. It is a pre-built unit that anyone can buy and fit themselves – if they have the welding know-how. A quick bit of fabrication was all that was needed. This allowed Billy to start stripping away the unnecessary features of the R65's standard trim. The factory foot-peg and exhaust mounts were the first to go, cleaning up the overall look and resulting in a significant reduction in weight. Utilising the standard exhaust headers, Billy removed the balancing pipe before tweaking their exit angle. He then finished them off with a pair of off-the-shelf shorty mufflers.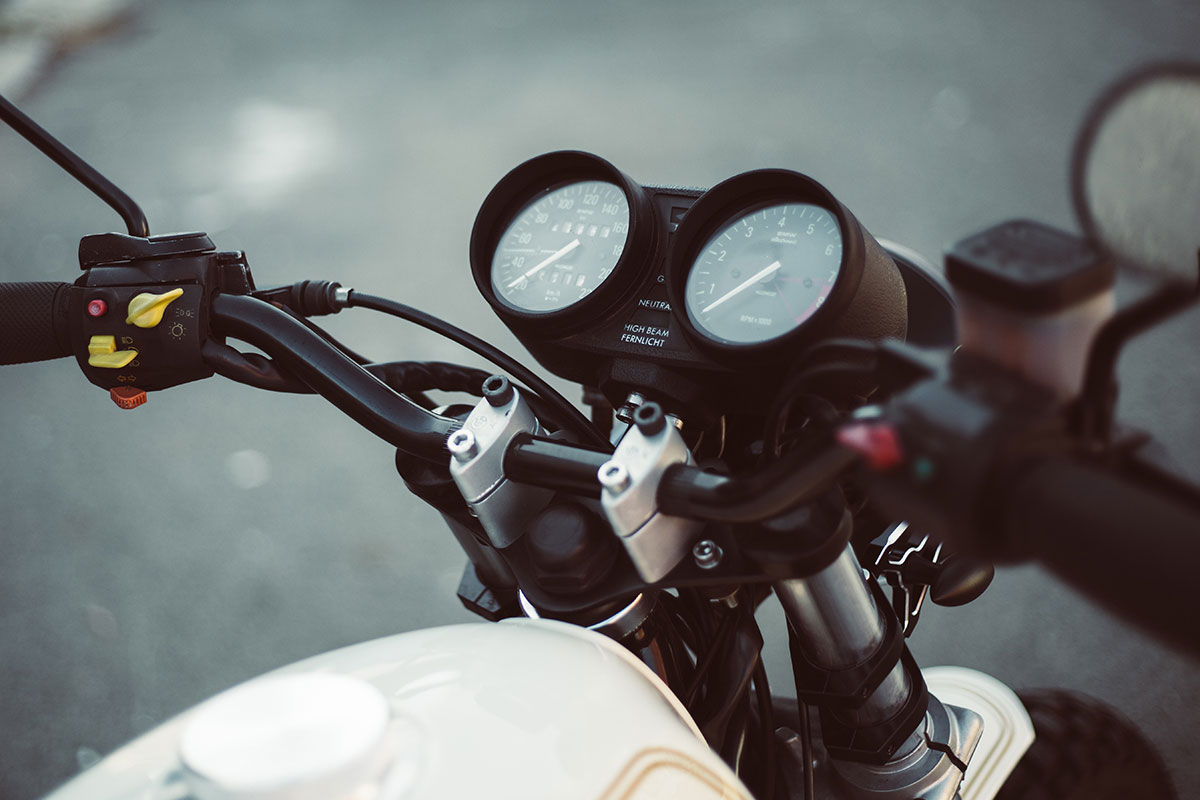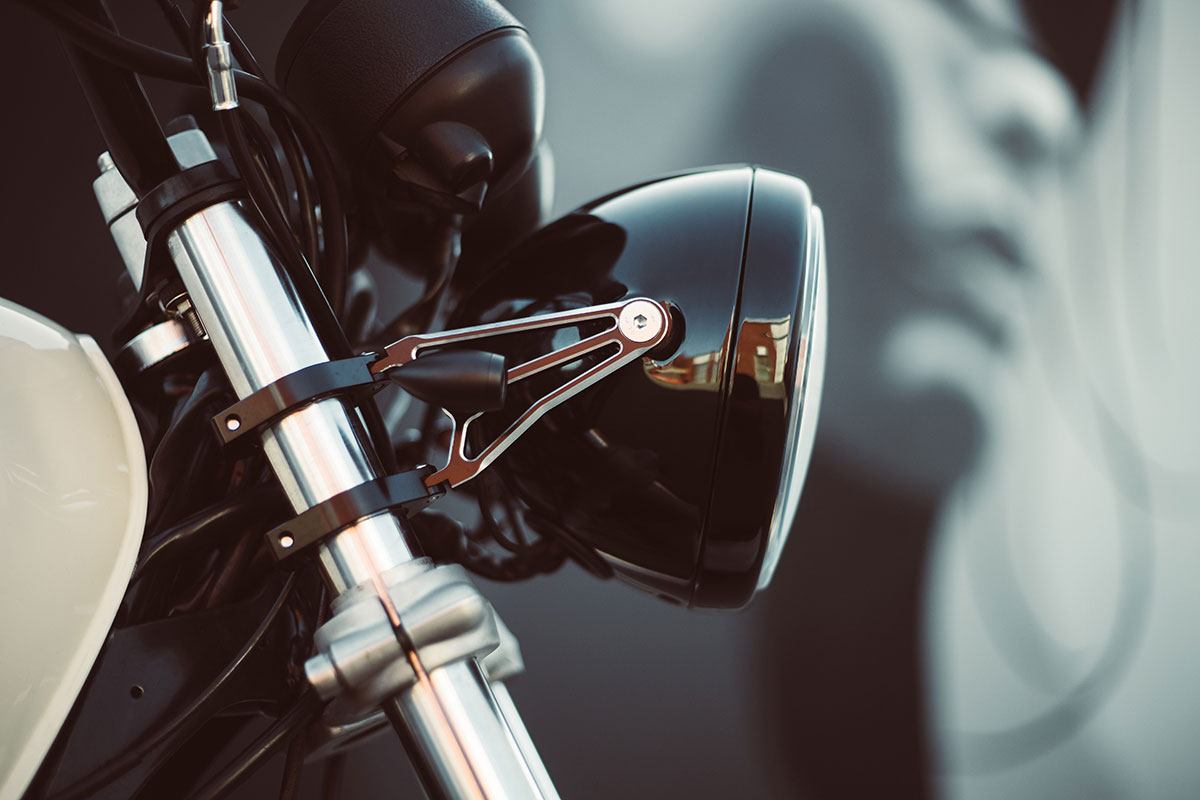 "BMWs are great to work on – you can reach everything and they're easy to modify. It's German engineering at its finest."
Despite this BMW scrambler being a 'parts based' build, the list isn't extensive. A YSS shock has been fitted – which is much more pleasing on the eye than the standard. An aftermarket seat, fender, indicators, lights, battery box and pod filters make for simple and subtle changes that have really transformed the overall aesthetic of the Beamer. The parts list is wrapped up with a set of Continental TKC80 tyres that complete the scrambler vibe.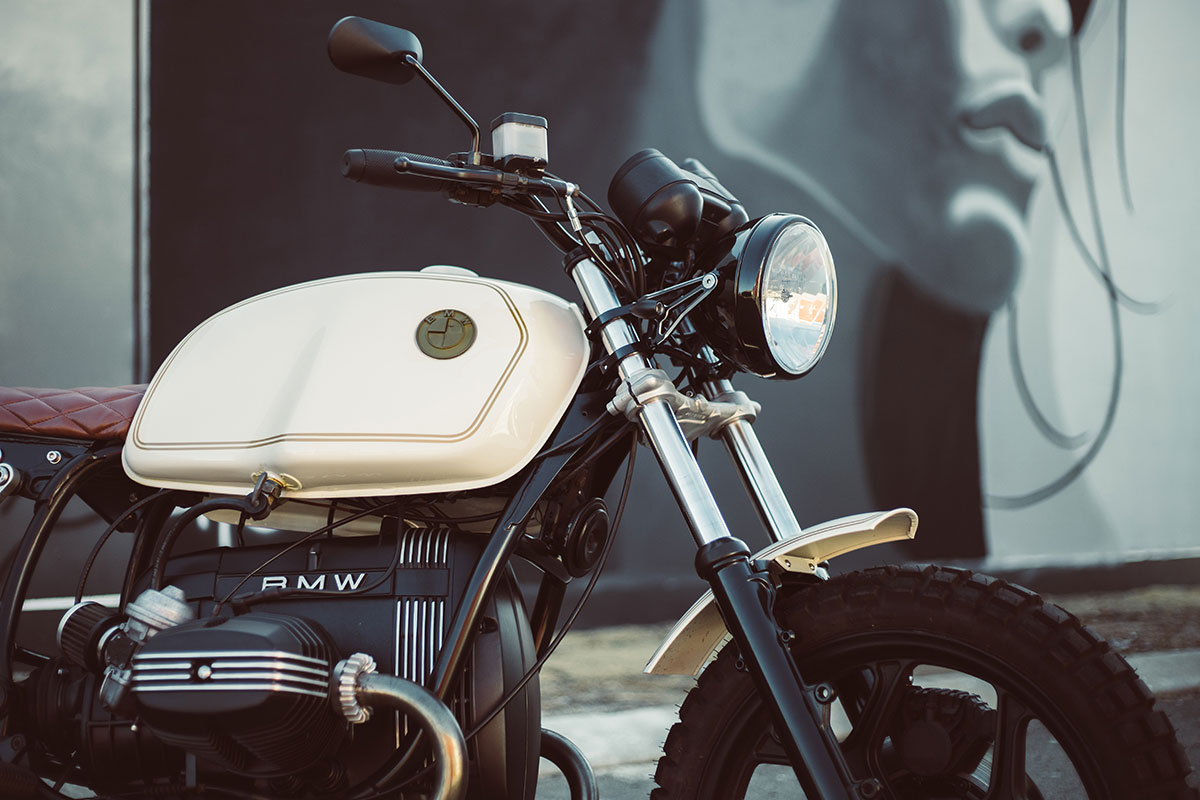 The paintwork is what really sets off Rogue's BMW Scrambler build. The bike was completely stripped to allow for the frame to be powder-coated, while at the same time, the 650cc powerplant was blasted, painted and detailed. The staple fuel tank and front fender have received a drop of off-white paint and is all finished off with some linework by Perth painter Jack Johnson.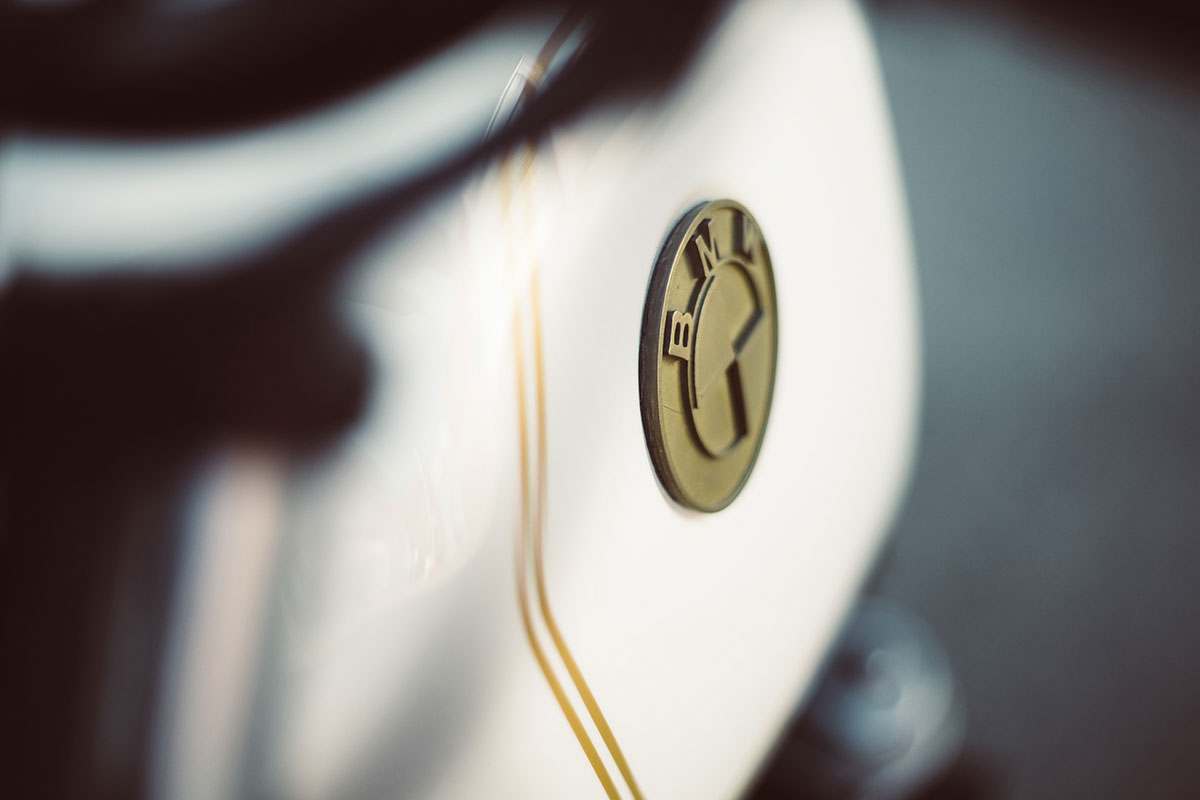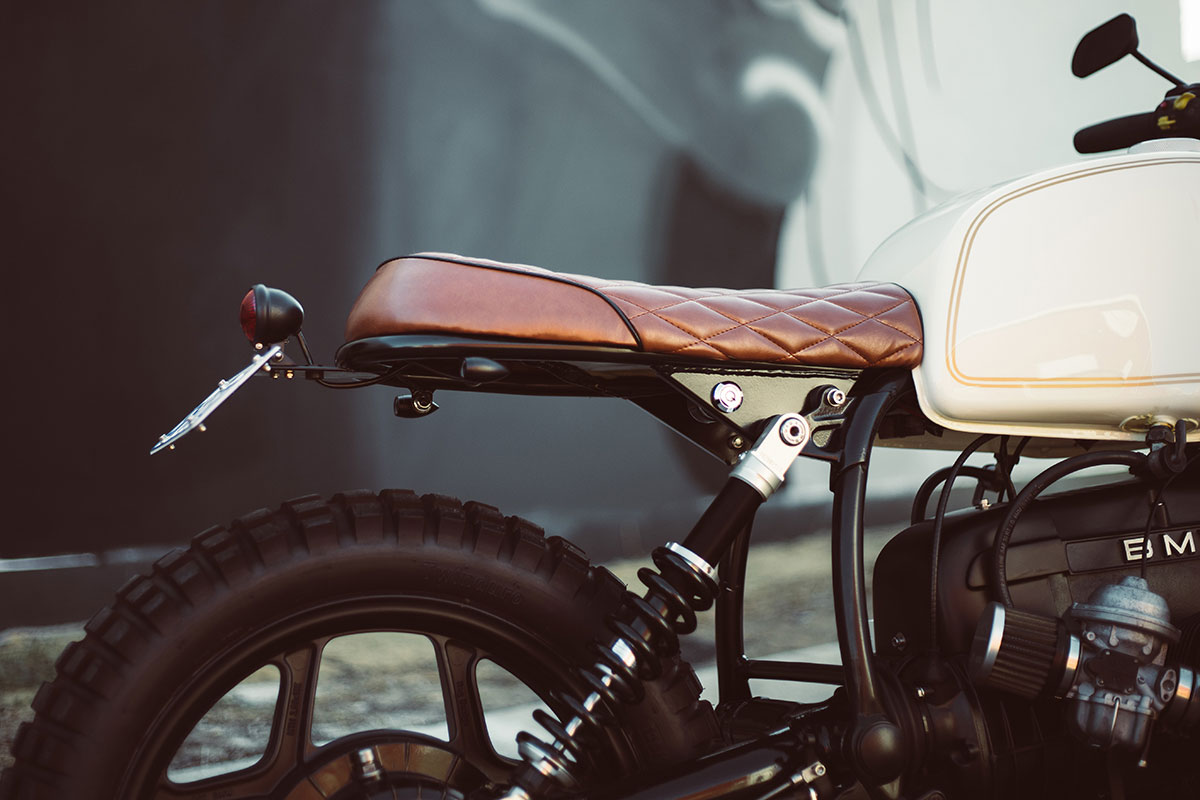 "Our R65 BMW Scrambler is a great way to show people what you can do by bolting on a selection of well-chosen parts," says Billy. "It was all done without crazy, expensive modifications or custom componentry. Other than a tiny bit of fabrication on the subframe, we didn't even touch the welder – we just cut a heap of stuff off."
Story and photography by Jeremy Hammer