In many ways, Tommy Thöring from the Schlachetwerk custom motorcycle workshop is your typical, dyed-in-the-wool German. The Sydneysider-via-Frankfurt is typically dry, sensible and brutally efficient when it comes to anything technical. Here he's ticking pretty much all the stereotypical Deutschland boxes, minus the lederhosen. But take a deeper look and there's a whole heap of unexpected Aussiness that can leave you scratching your head.
For instance, the guy loves four-wheel driving, Toyotas and the outback. If he's got a few days off from building world-class custom bikes, he'll turn up in some remote and dusty corner of the Australian desert with a swag, his trusty Land Cruiser and a big smile on his fly-buzzed face. He also loves 'fanging it', and proved it in spades after his Yamaha Sprint Racer bike won the 2018 Sultans of Sprint race series in Europe.
But as any true-blue Aussie will tell you, sprint racing isn't big down under. And you can't bloody do it in the outback, maaate! But what you can do is off-road racing. And to that end, Tommy's new build just happens to be a sweet Royal Enfield Himalayan that he's given a kick-arse '70s enduro treatment to.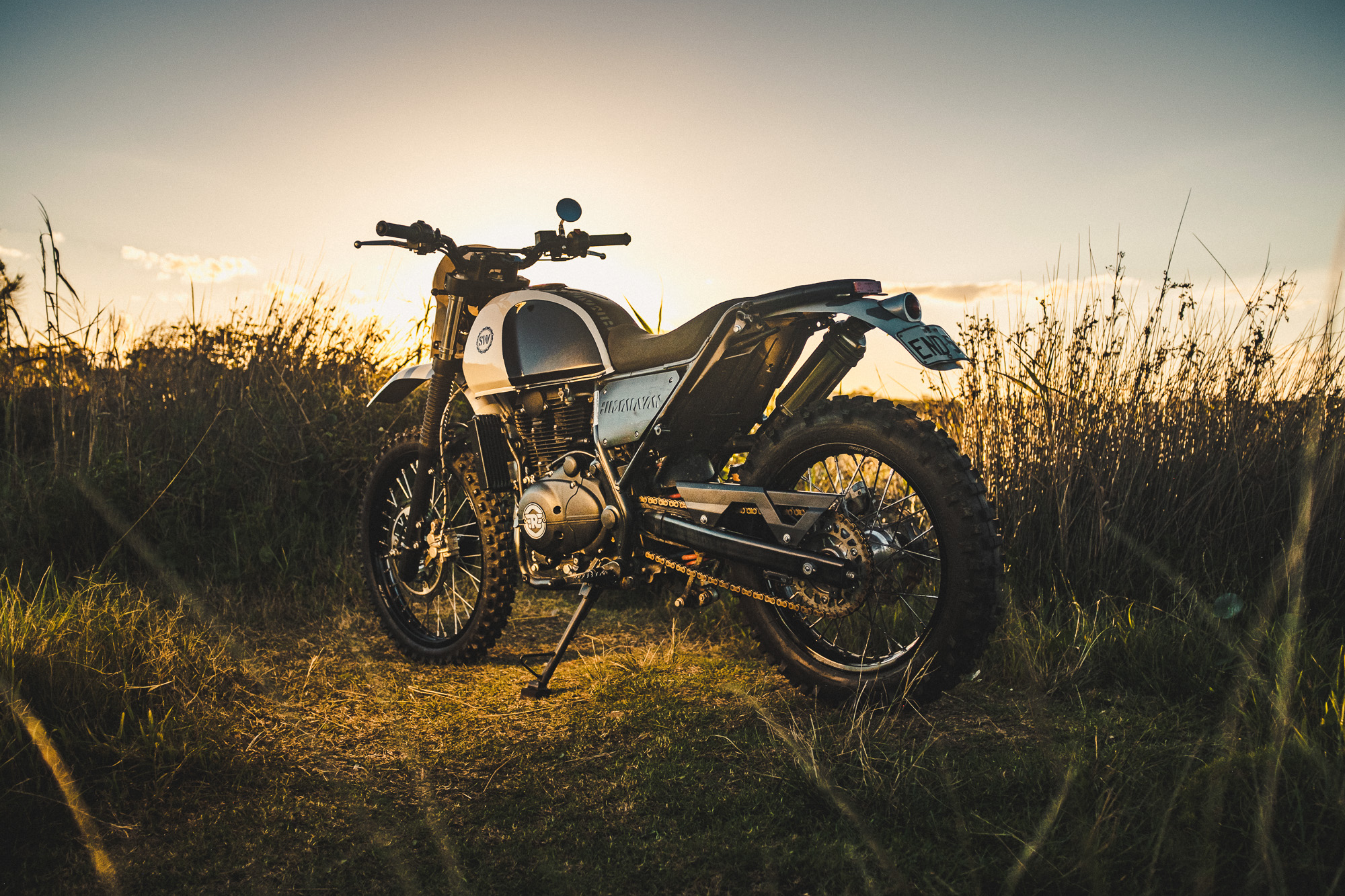 "I started building custom bikes 20 years ago in Germany," says Tommy after knocking off from his day job in Sydney's Northern Beaches. "Later, I started my custom brand, 'Schlachtwerk.' In the last 10 years, my focus has been on building classic bikes with increased performance and massive weight savings. Back in Europe, I raced classic drag bikes: there was a 147 kg (324 lb) nitrous Yamaha TR1 with 180hp and later on a hand built 133 kg (293 lb) Kawasaki W900, also with Nitrous and 140hp. 18 months ago I relocated here to Sydney and this Himalayan is my second build in Australia."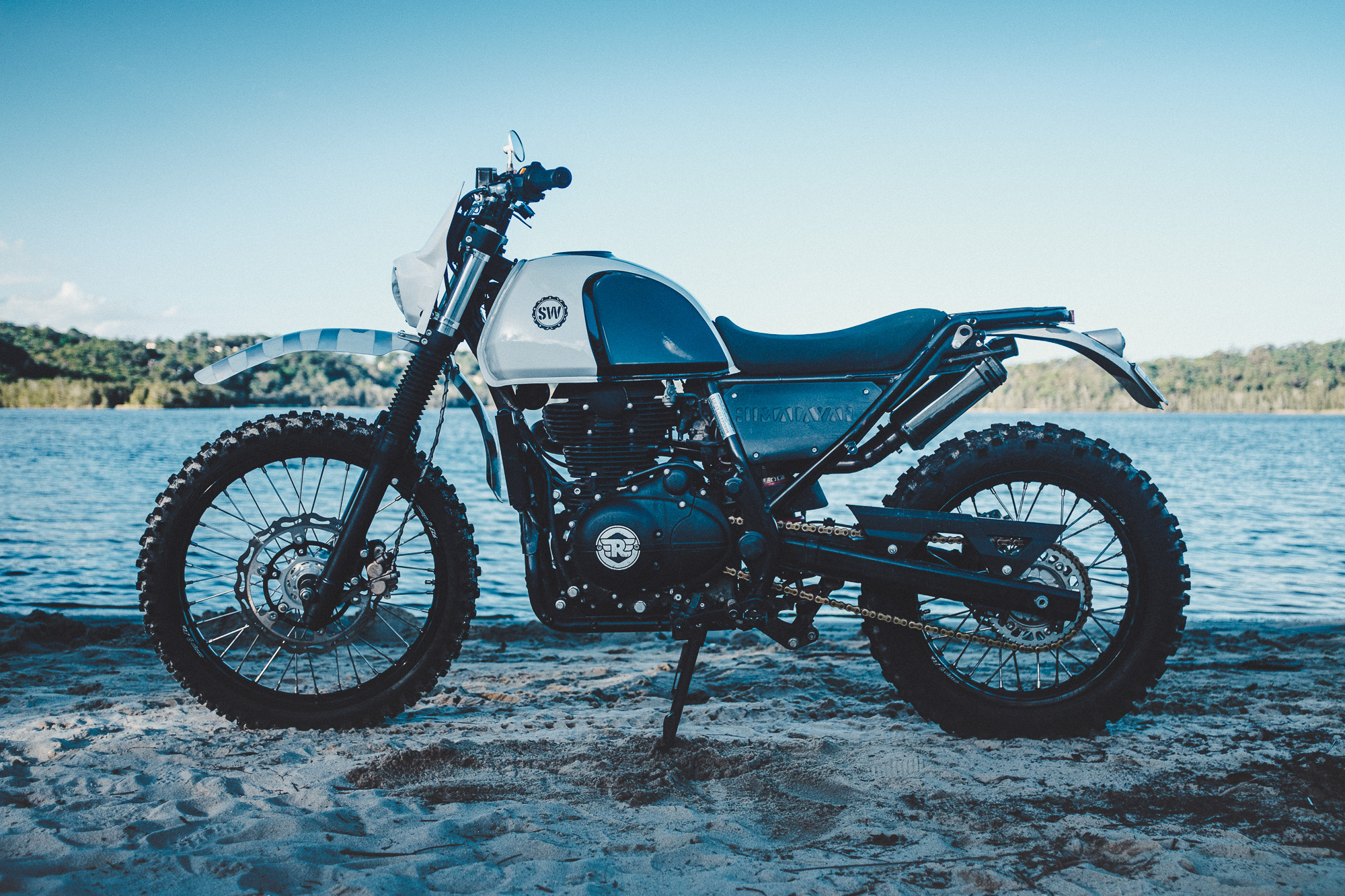 The bike started life as a stock standard MY20 Royal Enfield Himalayan. "It was built out of a curiosity as to how far I could go on the weight watchers path without losing the Himalayan DNA. I wanted to keep part of its original look, because it was a collaborative project with Royal Enfield Australia and New Zealand."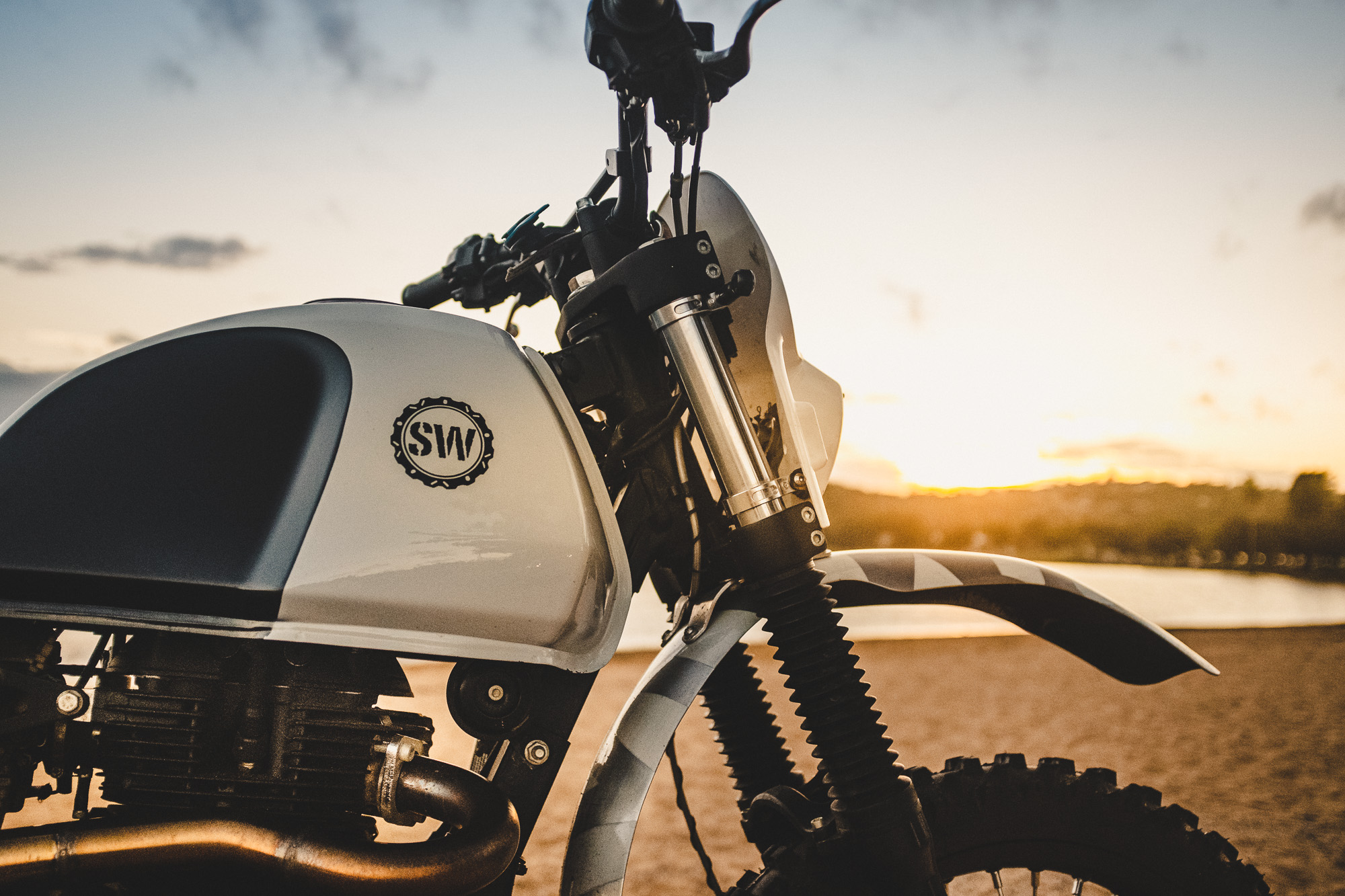 Tommy says that his main influences were based on the now-classic look of bikes developed from the big enduro races of the '60s, '70s and '80s including the International Six Day Trial and the Greenhorn Enduro – specifically the BMW R80 GS models that dominated the ISDT in 1979.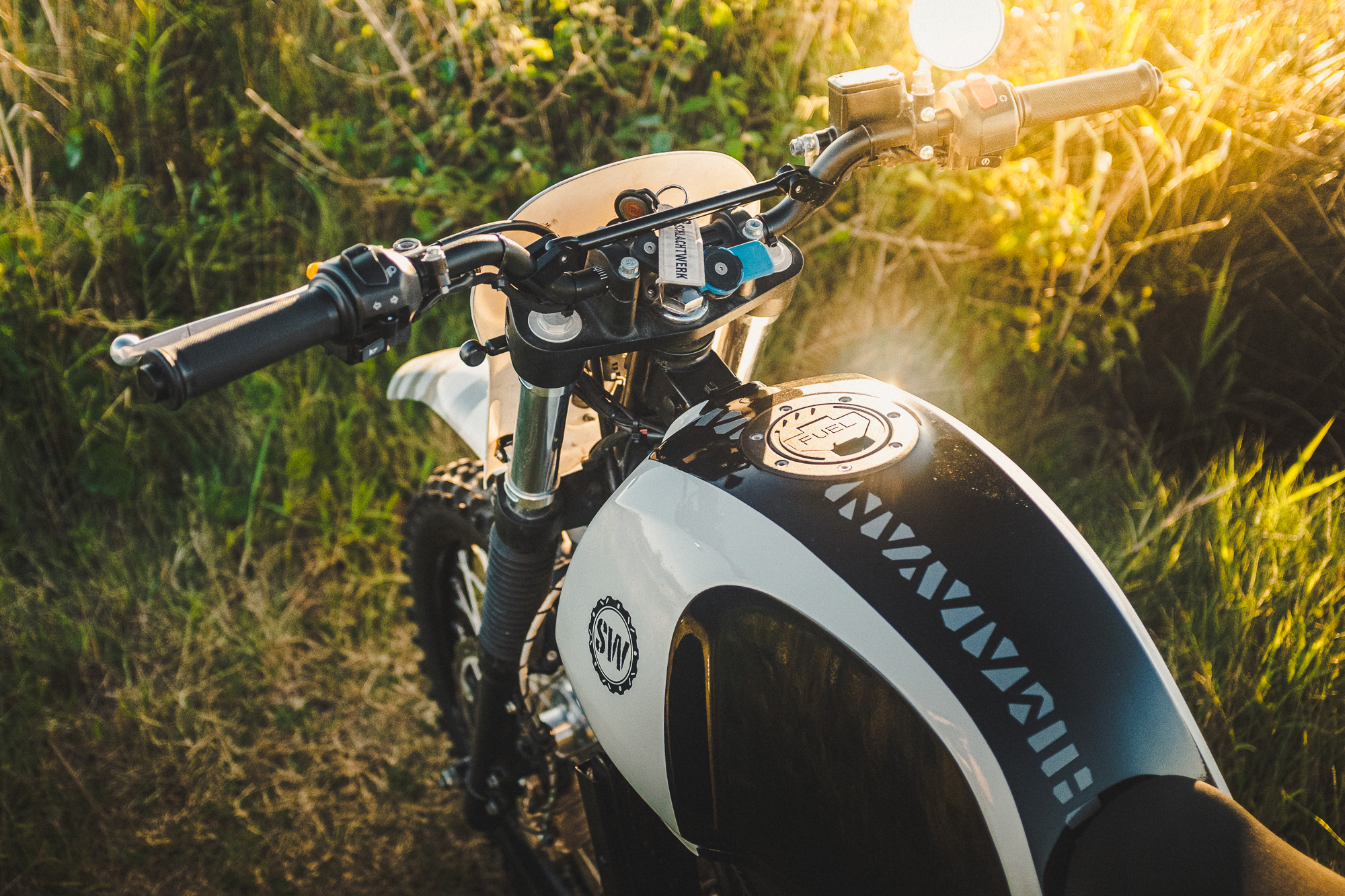 Needless to say, the bike kept it's factory tank to ensure some connections back to the original model, but Tommy didn't hold back when it came to the smaller details. "The mods include some  custom-built wheels with Metzeler Six Days Extreme rubber, Excel rims, handmade aluminium front and rear guards, a handmade exhaust, a new Brembo rear brake and a Motogadget speedo." Add the custom seat and a very trad but very cool racing headlight surround, and the transformation was complete.
Tommy says he mostly uses the bike for his daily (and fairly short) commute to work. "So around town and the suburbs, it's an agile and nimble bike that's also very cheap on fuel," he says. "But on the weekends, I often hit some gravel roads and fire trails in the Aussie bush. Out there it's really easy to handle, with enough torque to get over almost any obstacle and if you drop it, it's light enough to pick it up again without any tears. And at 160 kilos (352 lbs)  with a full tank, its weight is more than OK for an adventure-slash-enduro bike."
And what are Tommy's personal highlights now that the bike is all done and dusted? "I'm usually pretty happy if one of my completed bikes looks like I imagined it in my head before I started the build. Another big one for me is if the bike handles better than stock, and I think I've achieved both goals with this build. Also, I'm proud of the handmade parts: the guards, the exhaust and the taillight are all mine."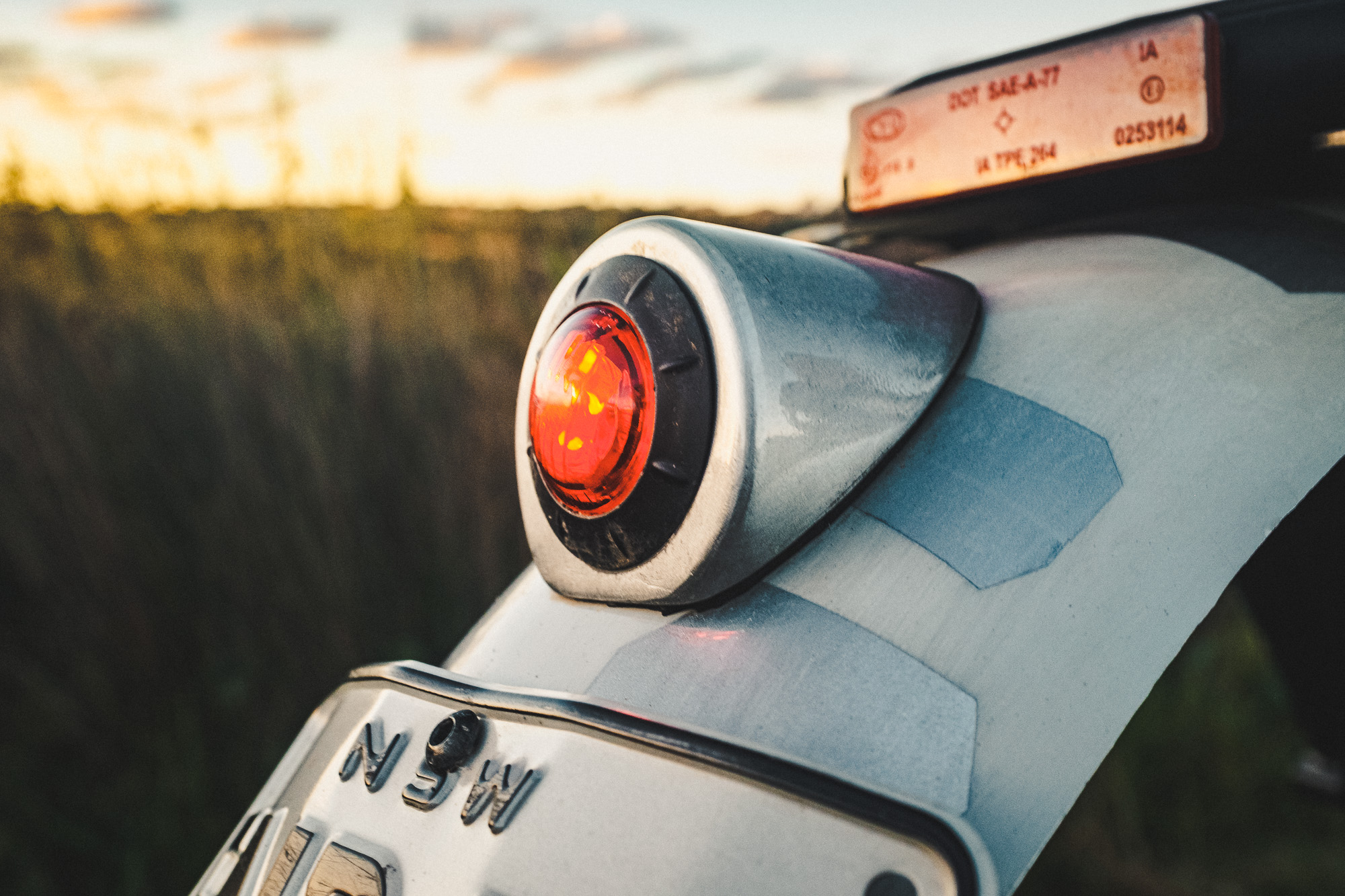 After the photo shoot, Tommy wasn't about to move on to his next build, either. He's adamant that the bike is only in 'phase one' at the moment and that he'll continue to tweak and modify it until he's truly satisfied with it. Want to see just what he does with it? Watch this space.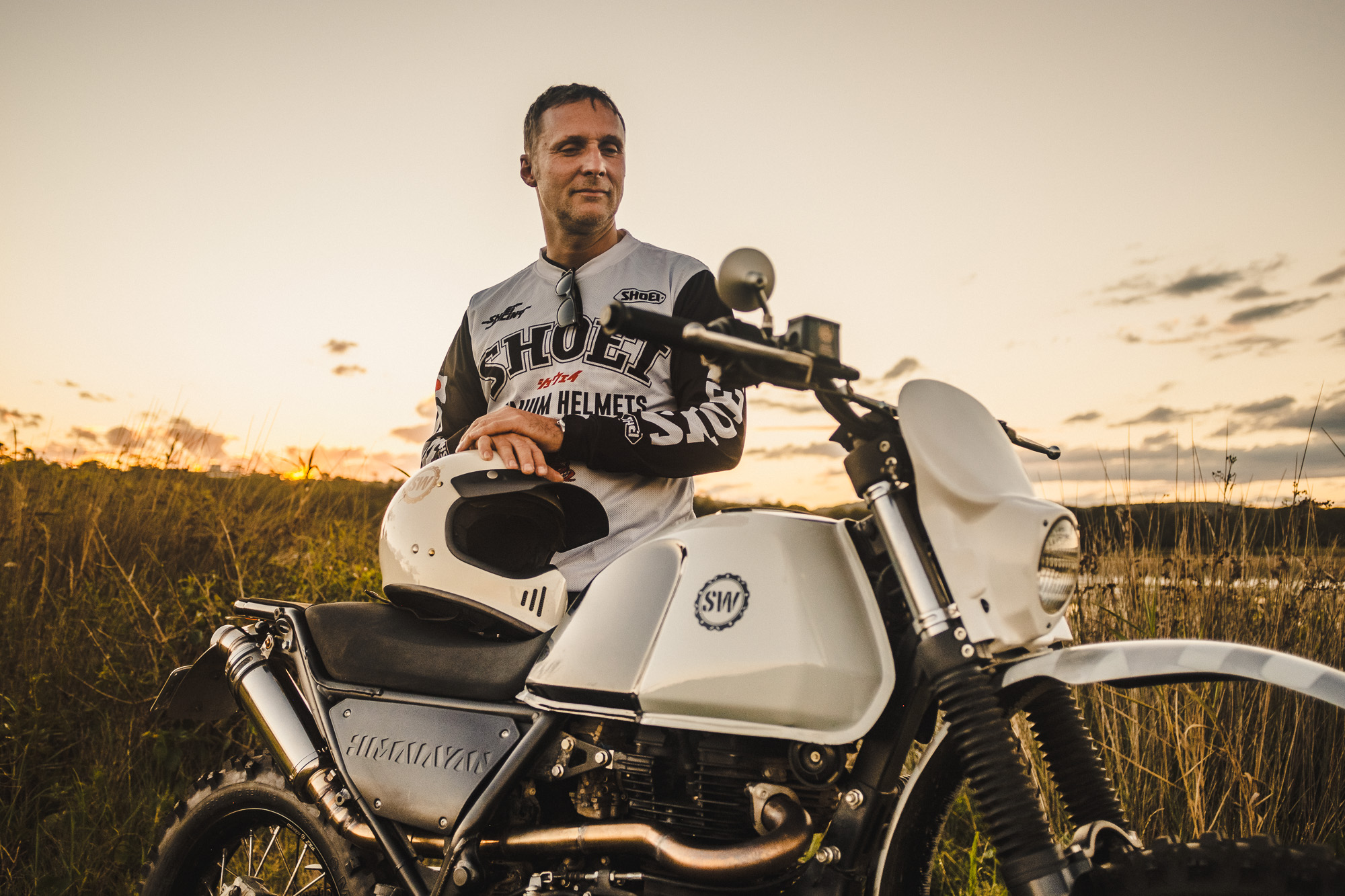 SCHLACHTWERK Facebook | Instagram
Photos by Andrew from Machines that Dream