Do you want a Royal Enfield cafe racer? You could just go out and buy a Royal Enfield Continental GT, but what if you're after something a bit more unique? Indian workshop J&D Custom Co is in the final stages of developing a bolt-on kit that will transform any run of the mill Enfield Bullet into a bonafide cafe racer. Not only will this give you a unique bike, it will also improve the Bullets handling to suit. We spoke to J&D workshop owner Jay Patel to find out more about this ambitious project.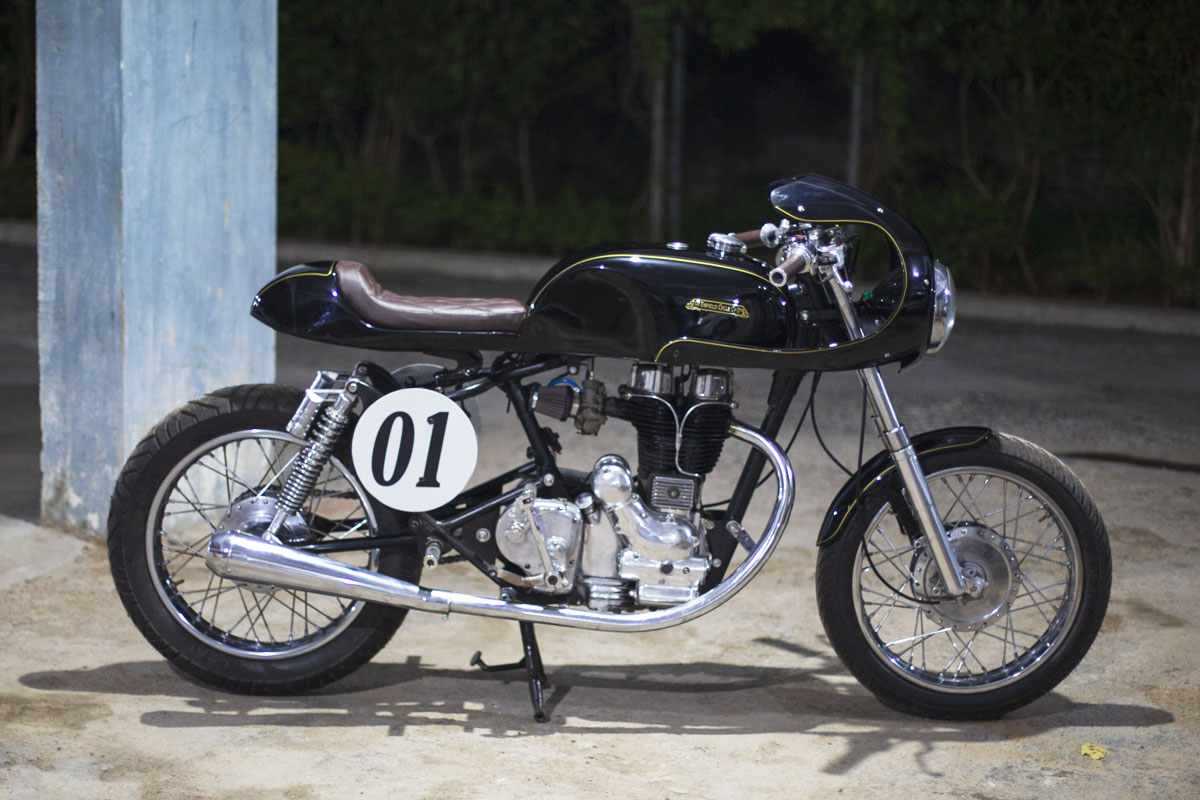 "This project started when Andreas Glaser, a German car restorer and businessman approached me to develop parts suitable for the Royal Enfield platform," says Jay, and the timing couldn't be any better. Despite downward trends in motorcycle sales Enfield continues to post increasing global sales figures. So it's unlikely there will be any shortage of Bullet cafe racer kit customers for J&D. This doesn't mean they will be mass producing the kits in a bid to maximise sales though. "We didn't want to just create a kit that everyone could buy and fit to their bikes," says Jay. "We wanted to focus on quality products rather than large quantities. This way we don't compromise on craftsmanship or aesthetics."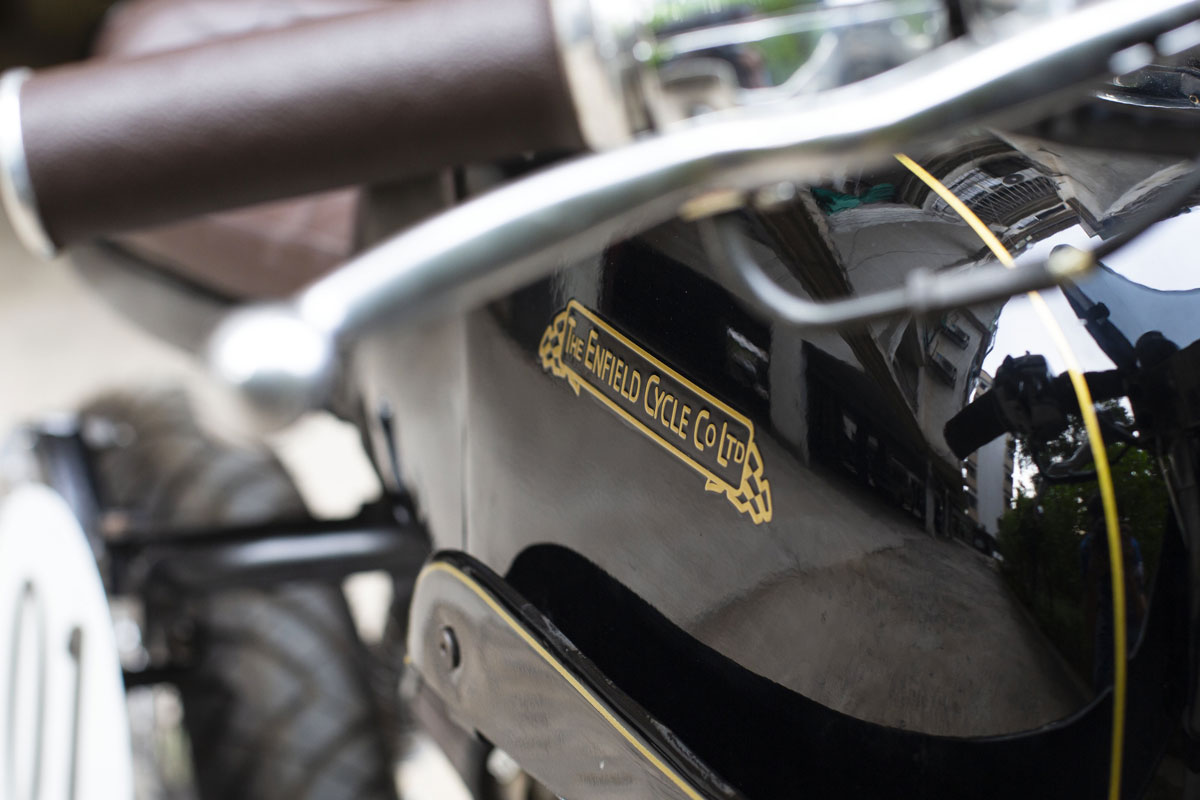 The development of the cafe racer kit began with Jay sketching some lines over a photo of the Bullet using Autodesk software. After he and Andreas agreed on the direction Jay used cardboard shapes to calculate geometry. Next, using traditional metal shaping techniques and tools, he formed the major components by hand from aluminium sheet. Once happy with the pieces they were recreated using mild steel for the final parts. The only component of the design that was developed using modern technology is the bikes triple clamp which is a CNC milled piece. Other custom components are either turned on a lathe or made using a basic milling machine.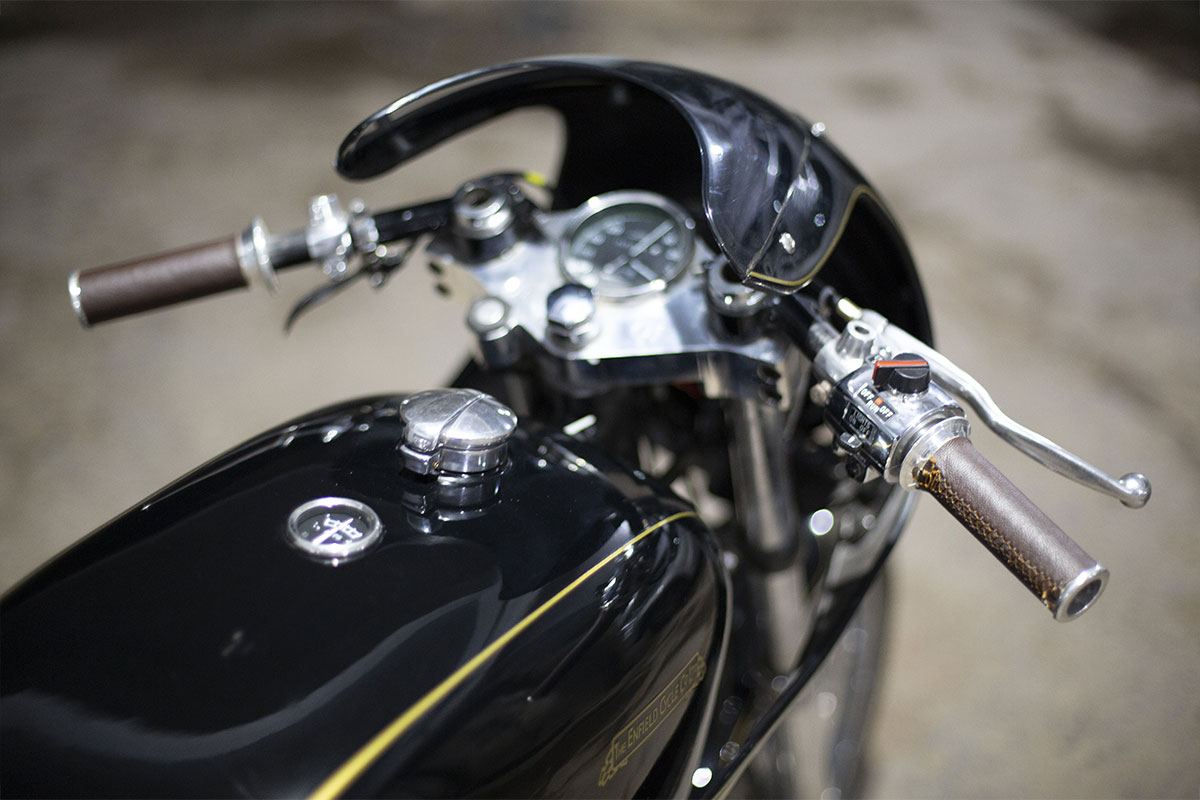 Along with the obvious aesthetic changes the kit also provides some basic performance upgrades. A custom swingarm extends the Bullets footprint and a pair of aftermarket shocks balance out the handling. The wheels use lightweight rims and archaic electrics are replaced with modern alternatives. What's most impressive however is that the entire kit can be installed without any modifications to the frame. This makes it an attractive proposition for riders in countries where strict laws prevent structural changes.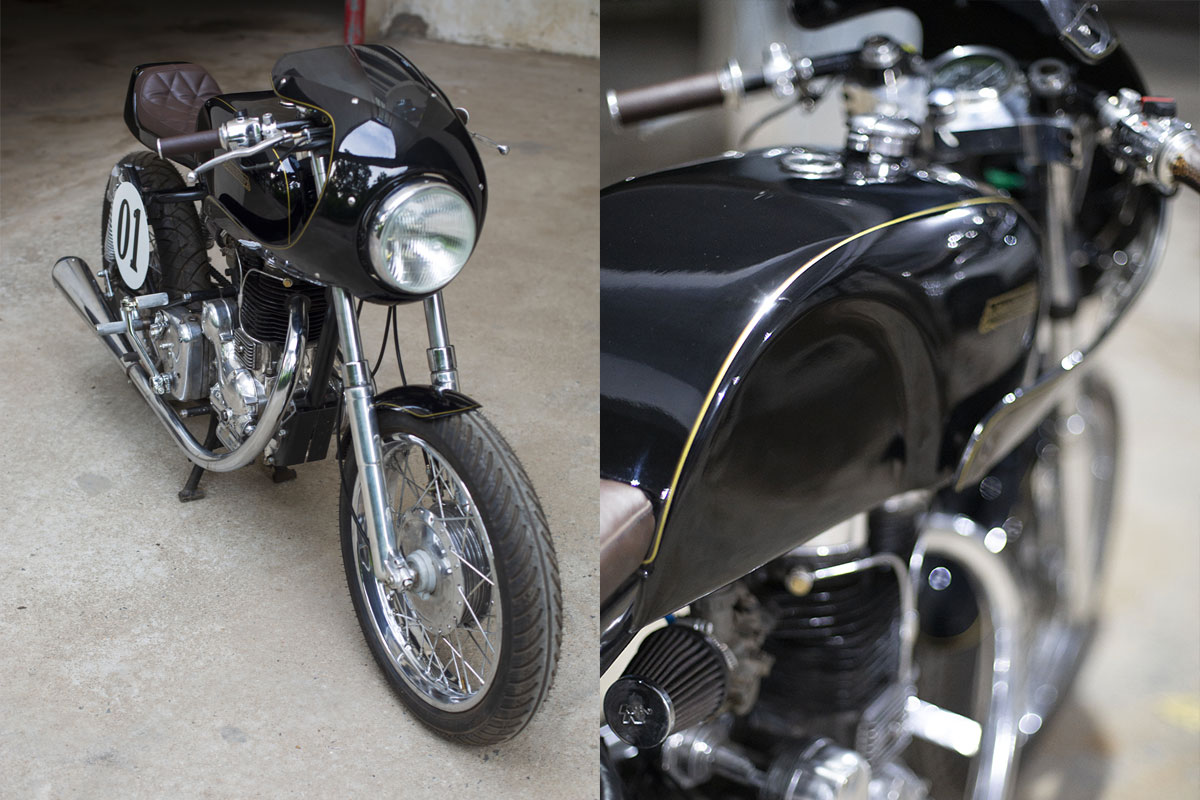 For ease of installation, the cafe racer kit can be fit using basic hand tools. Jay claims his test bed, a 1957 Bullet, took a mere 2 hours to convert using the 35 piece kit. If messing with motorcycles has taught me anything I'd triple that estimate, but either way, it's an impressive transformation for such a small investment of time. If you can't spare the time to do it yourself (or don't like getting your hands dirty) Jay has a solution for that too. For customers based in Europe, where the kits will first be available, Andreas can take care of the installation at his German workshop at no extra cost. How could any Royal Enfield owner resist that offer!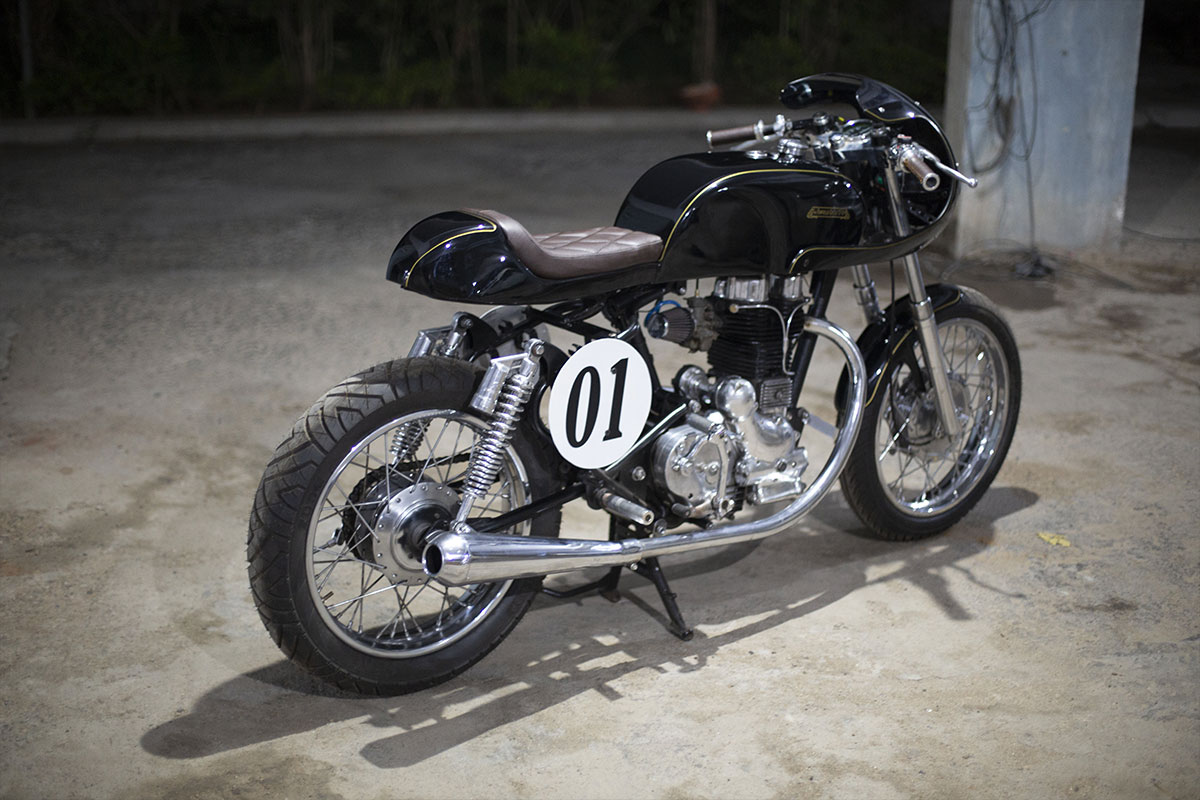 The J&D Royal Enfield Cafe Racer kits are due to be released in around a month. Pricing is estimated to be around €4000 and pre-orders are recommended. The Bullet cafe racer kit is made up of 35 individual components which include a mild steel, scalloped fuel tank with a Monza filler cap. There's also a custom rear cowl and leather covered seat, custom lighting, amp meter and Smiths speedometer, full wiring loom and associated electrical components, front fairing, all new lighting, custom cables, front and rear wheel assembly and loads more.