When it comes to selecting the best factory-built Cafe Racer it looks like Royal Enfield's Continental GT could take out first place. The Continental GT Cafe Racer, which is scheduled to be released in 2013, sports the first new chassis to be released by the Indian motorcycle manufacturer in 50 years. Along with the new chassis, Royal Enfield has also added a selection of performance upgrades and Cafe Racer styled parts you won't find on any other motorcycle in their current line up.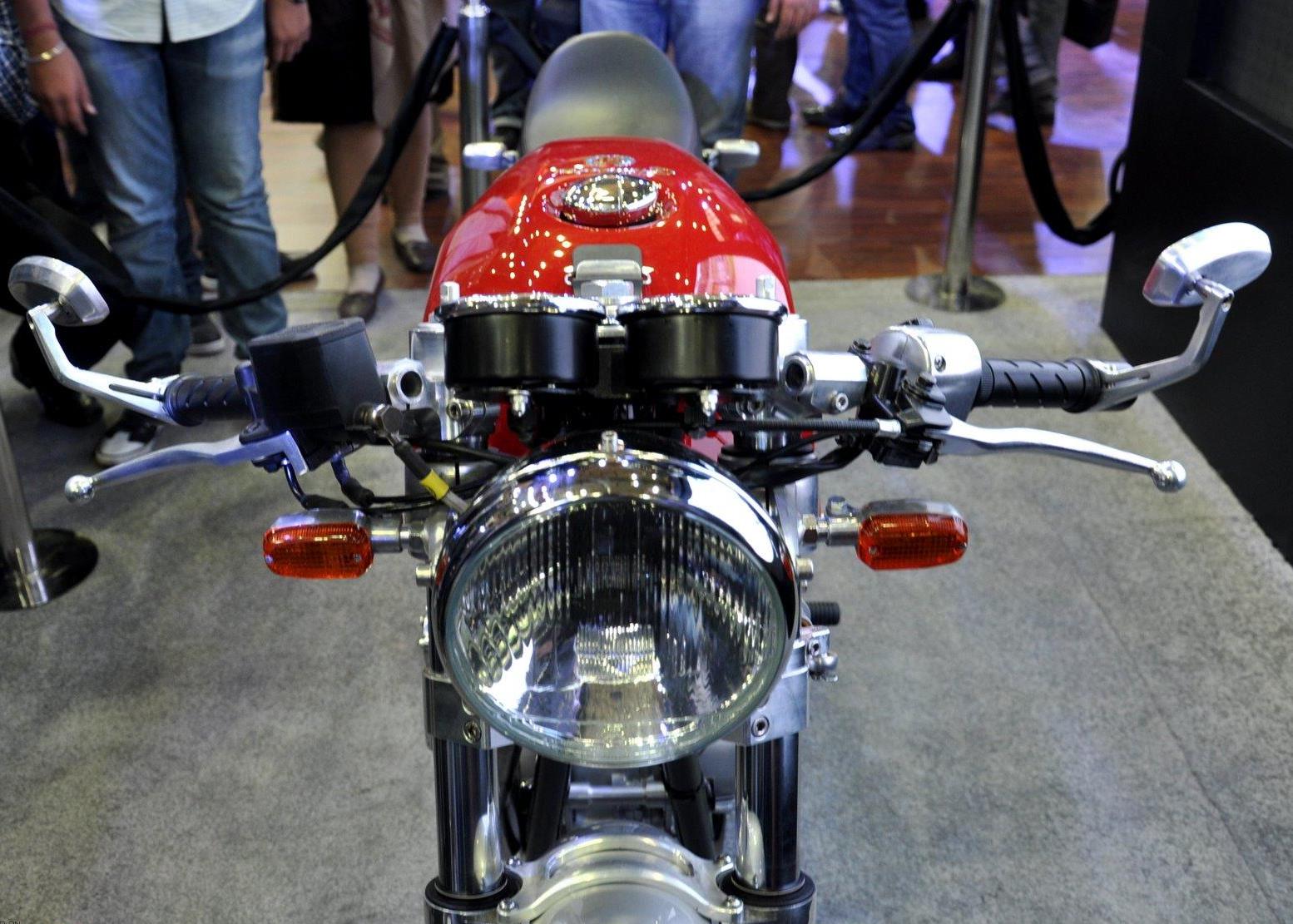 As you can imagine that was pretty exciting news but at the 2012 Auto Expo in India the Enfield Cafe Racer was overshadowed by the unveiling of their new Royal Enfield Thunderbird 500 which may be due to the fact that this bike is more targeted to markets outside of India. While many are now speculating that this bike will be rolling out of the Enfield factory next year it's important to remember that it was labeled as a 'concept' so we'd wait for an official production announcement before we get too excited.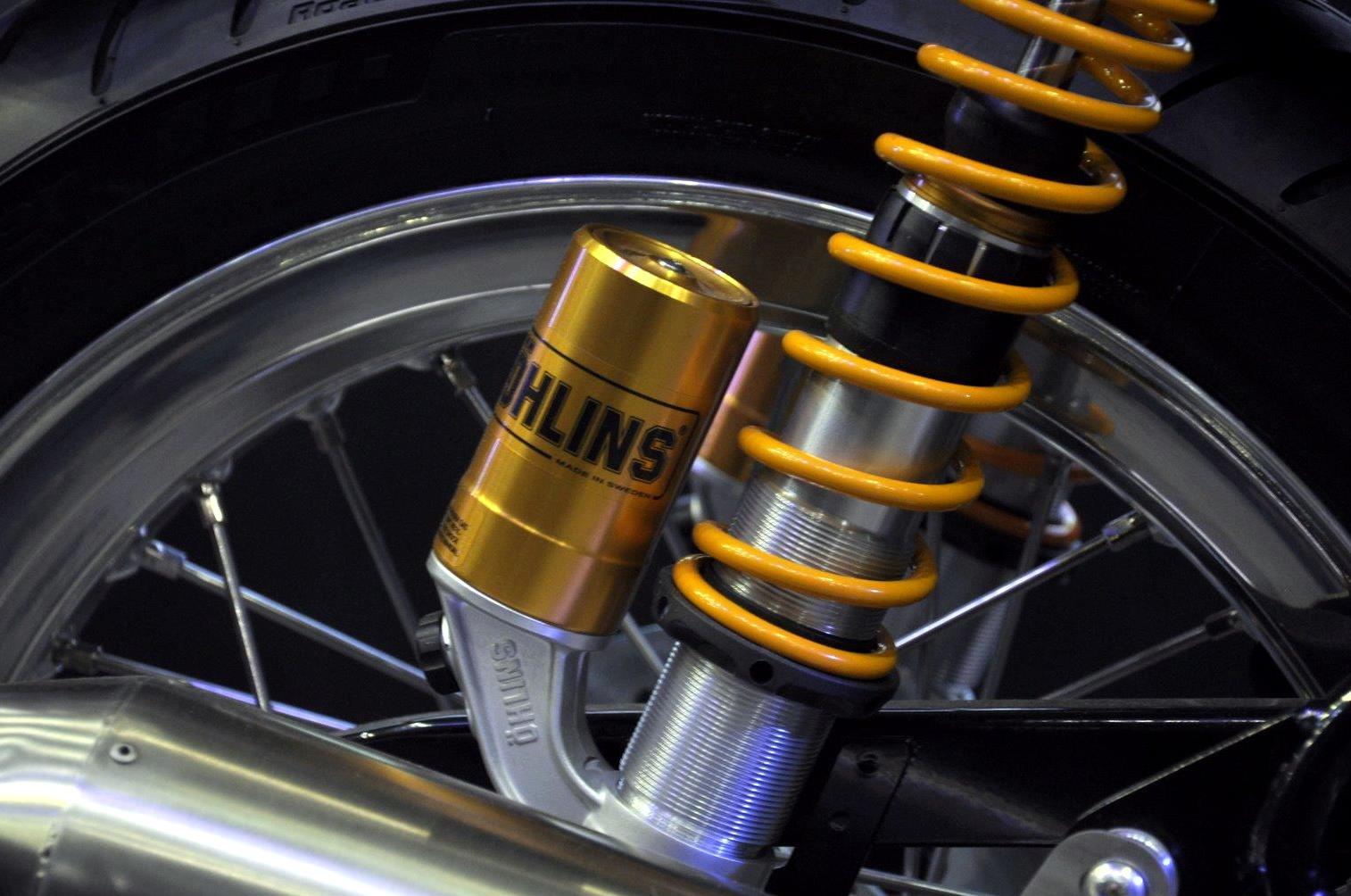 The Continental GT Cafe Racer is built around a single-cylinder Bullet 500cc engine. So far no details have been released about any upgrades to its performance. Due to the stripped-down appearance of the GT and the specially designed frame I'd expected that this bike would weigh in less than the Bullet and outperform it too.
The styling of the Continental GT is textbook Cafe Racer but it's not all about the looks. The new frame features a twin down tube, double-cradle design that will definitely outperform the Bullet's 50-year-old design. The forks are stiffened by an alloy brace and the rear stays true thanks to a pair of Ohlins shocks.
Enfield's designers have stayed true to classic Cafe Racer looks. The GT bares an elongated, buckled down Manx style tank and a wasp tail single seat. Then there are clip-on handlebars, rear set styled footpegs, bar end mirrors and low profile lighting. The GT also features some high-quality finishes like a polished triple tree, brushed alloy switchgear, alloy fenders and a minimalist instrument cluster.
The GT is easily one of the nicest, "straight off the factory floor" Cafe Racers I've seen. It will be a classic before it even gets a chance to get old. Get your orders in now as I'm sure the waiting list will be very long.