If you're already familiar with Sena, it's probably through their lineup of Bluetooth riding accessories. They've long been supplying riders with helmet-mounted audio, intercom, and camera devices for better-connected rides. Now they've taken the next logical step — integrating the best of their technology into an all-in-one Bluetooth helmet camera package.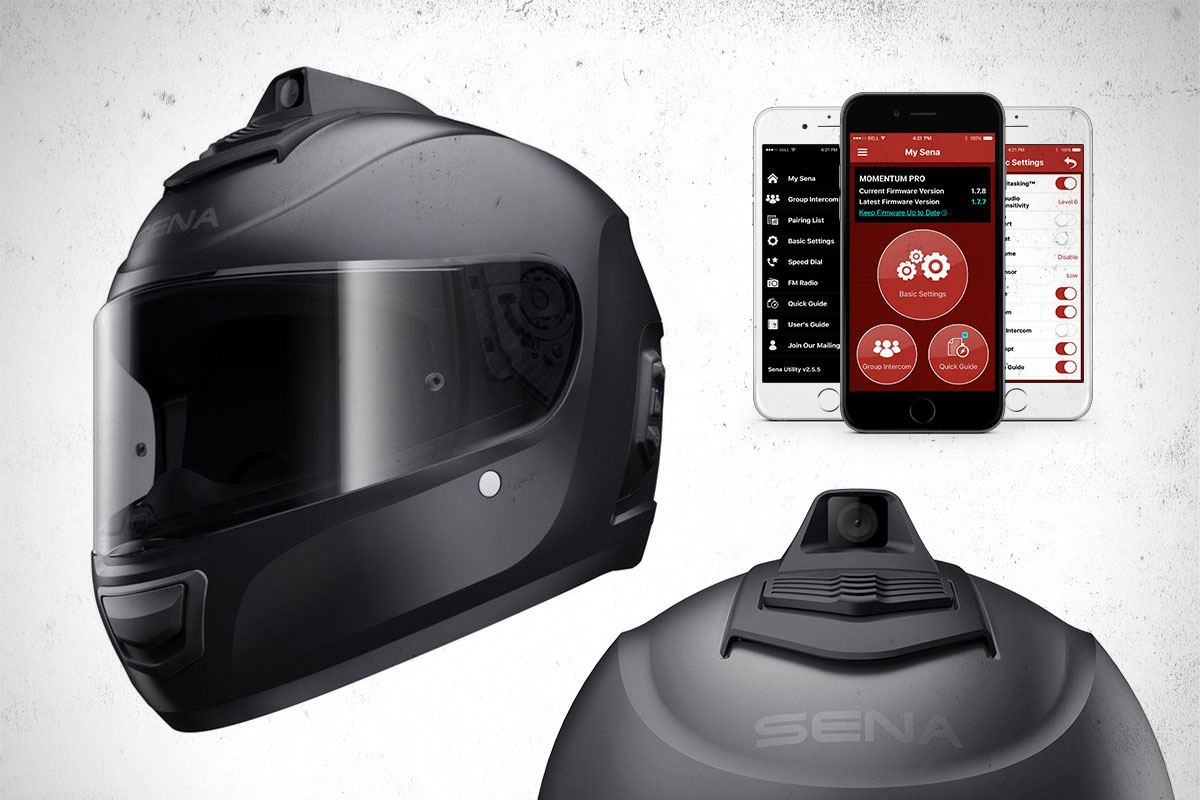 Sena's Momentum Pro with it's integrated camera goes one step beyond their Momentum helmet series by adding a quad-HD camera with full Bluetooth connectivity to the experience. Built-in at the crown of the helmet and activated with the push of a button, the helmet camera captures a 135-degree field of view and has a looping recording time of two hours. A WiFi connection lets you download footage to your smartphone, which means you could potentially share with the world exactly how awesome your ride is before you even get home.
Noise control speakers and mic are optimally positioned within the helmet and let you intercom with up to seven other riders in a 1.6 km range. And when you connect your smartphone, you'll be able to listen to music, get navigation, and if you must, take a phone call (though we fully support letting it go to voicemail).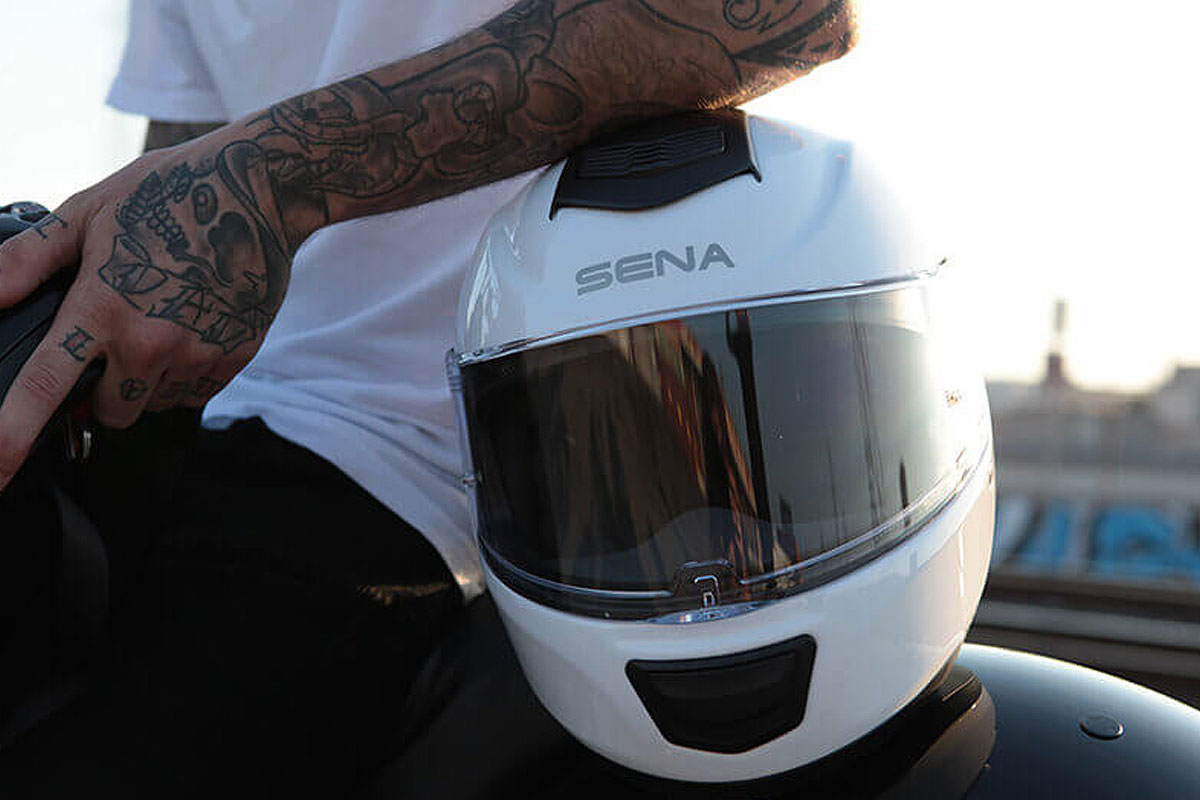 Forehead and chin air intakes and a rear helmet exhaust keep you cool, and the lining is removable and washable. Most importantly, however, the Momentum Pro helmet does, in fact, serve its primary function. With a composite fibreglass shell and multi-density EPA, it is both DOT and ECE approved. The Sena Momentum Pro with its integrated helmet camera will keep your head safe, and keep it well-connected all at the same time.