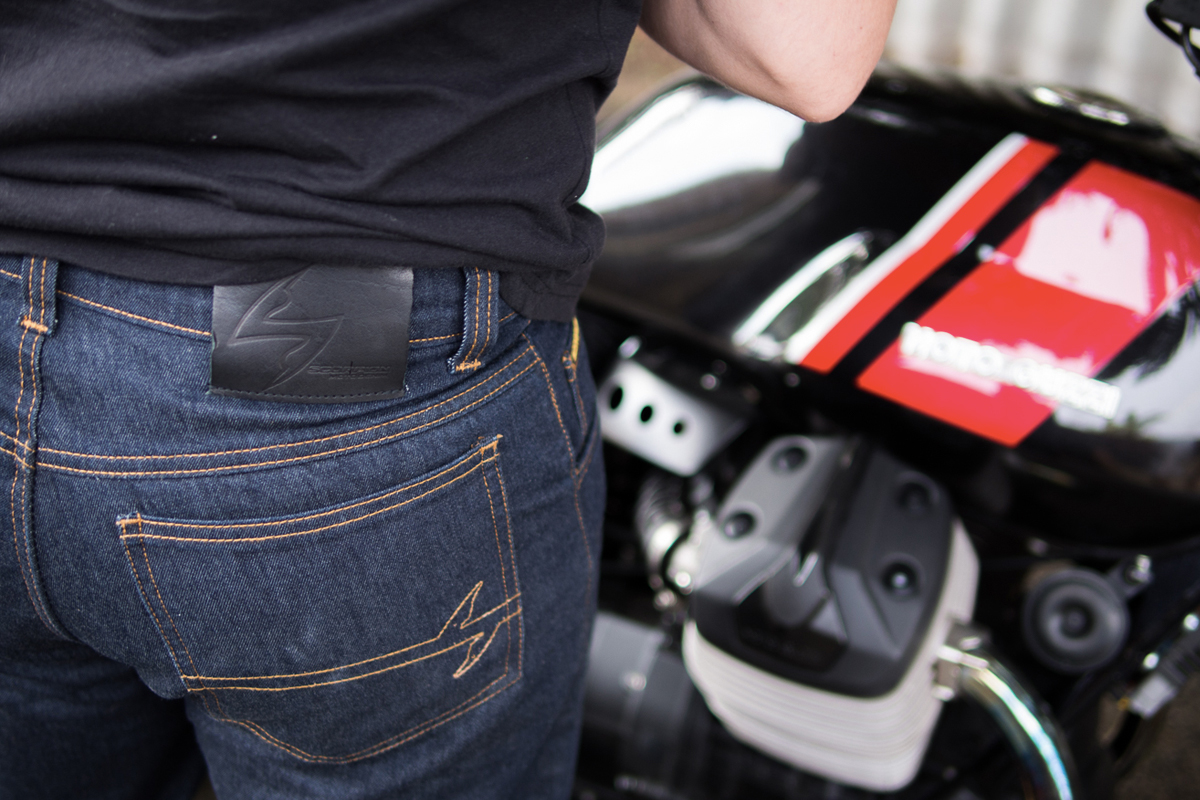 The exterior of the Scorpion Covert Pro jeans is made of Cordura 373 GSM (85% cotton, 15% nylon) fabric which looks and feels just like washed denim. The DuPont Kevlar starts at the waist and goes all the way down to the knee and from the knee to the ankle the denim is mesh lined for added comfort. Plus, if you roll your jeans like I do, you'll find a reflective silver strip that sits just above your heel for a little extra night time safety. To further add to the safety factor of the Covert Pro jeans there are pockets for hip and knee armor which is sold separately. I'm really not a fan of that kind of carrot-dangling behavior (I'm especially calling you out Roland Sands!) but it's nice to know Scorpion are thinking about more than just abrasion protection. Yes, gravel rash is painful but who wants to add broken bones to the list of injuries after a spill? Certainly not I.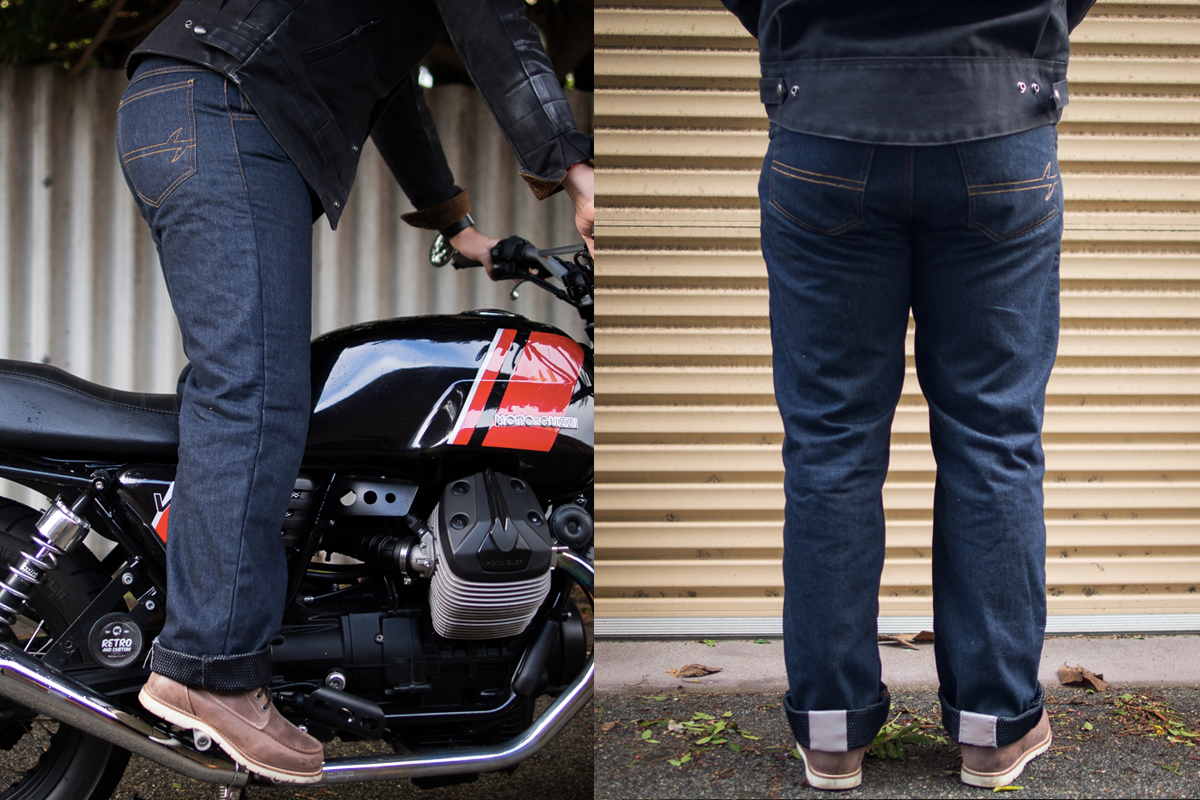 Scorpion has made the Covert Pro jeans look like…well…jeans. Apart from the reflective strip at the cuff, they look just like a pair of casual blue denims so they are on/off bike practical. Where the Covert Pros fall short for me is the actual cut of the jean. Put it this way, if you like to put your shoes on before your pants then these are the jeans for you! The waist and thigh are a good fit for my large circumference but from the knee down the cut is wide, bordering on baggy, which may be fine for older gents, but not so much for me. While that is my only major gripe with these jeans (aside from the bizarre 'Get Stung' lettering on the inside of the fly???) it's pretty much a deal breaker for this fashion conscious rider/reviewer.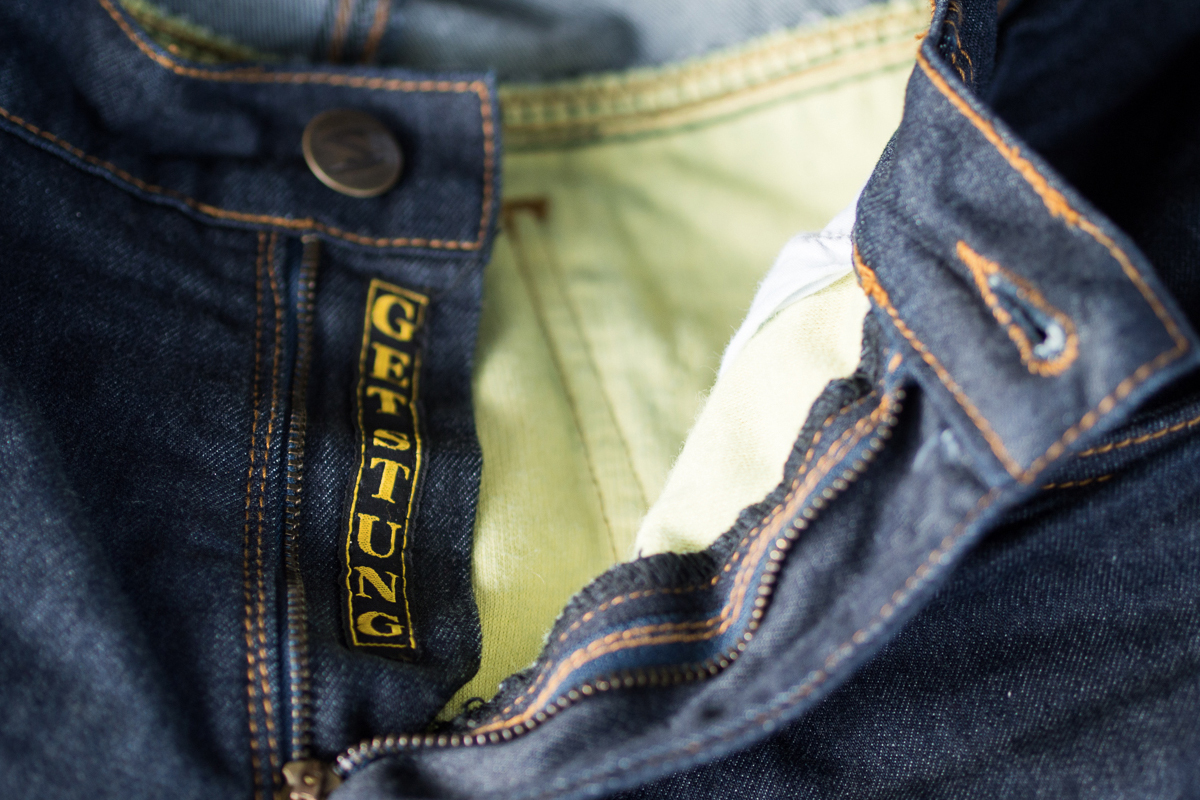 In all other aspects, the Scorpion Covert Pro jeans are great. They're comfortable, well made and can accommodate armor. Also, since it's winter here in Australia I can also confirm the extra layers of Kevlar and mesh lining help to keep you warm when the temperature drops. In a 40+ celsius Aussie summer this could also amount to an opposite effect.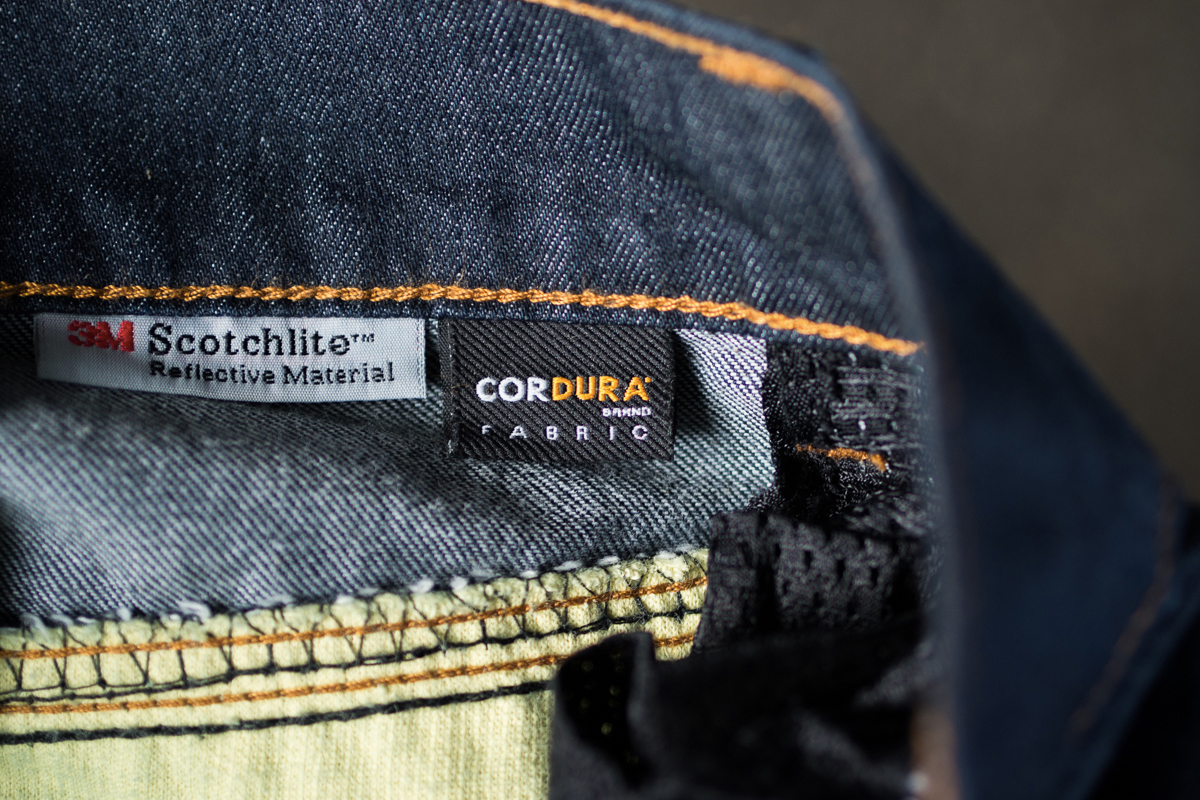 In summary, I'd advise you to not overlook the old tried and tested kevlar option. Sure the new fabrics may be used in aerospace technology, but sometimes new doesn't necessarily equate to better. If you're looking for jeans that are priced then look no further than a good ol' pair of Kevlar-lined denim jeans just like the Covert Pro from Scorpion.
When I first got into motorcycles I can only remember one brand of jeans that catered to our beloved pastime. Fast forward just a few years and it seems that where there once was a protective denim jeans monopoly there is now a sprawling oasis of options for riders and their pillions to choose from.
With all these fancy single layer offerings from multiple manufacturers, you would think that the days of the traditional, bread-and-butter kevlar-lined style of jean are well and truly behind us, but that certainly isn't the case. Now that I've had a chance to live with the Scorpion Covert Pro jeans, I am seriously reconsidering the need to spend upwards of $600AUD on a pair of the latest tech fabric riding jeans because compared to these Scorpions, my single layer riding jeans feel a bit like sandpaper.