Simpson has been producing helmets for motorcyclists and motorsports for over 60 years. You probably recognize them as the manufacturer of the helmet worn by Top Gear's infamous Stig. Simpson helmets feature sharp angular lines and a unique shape that makes them instantly recognizable alongside other brands. The new Simpson Ghost Bandit Aurora edition takes an already iconic Simpson design, adds a striking graphic and a clever safety feature we'd like to see used more often.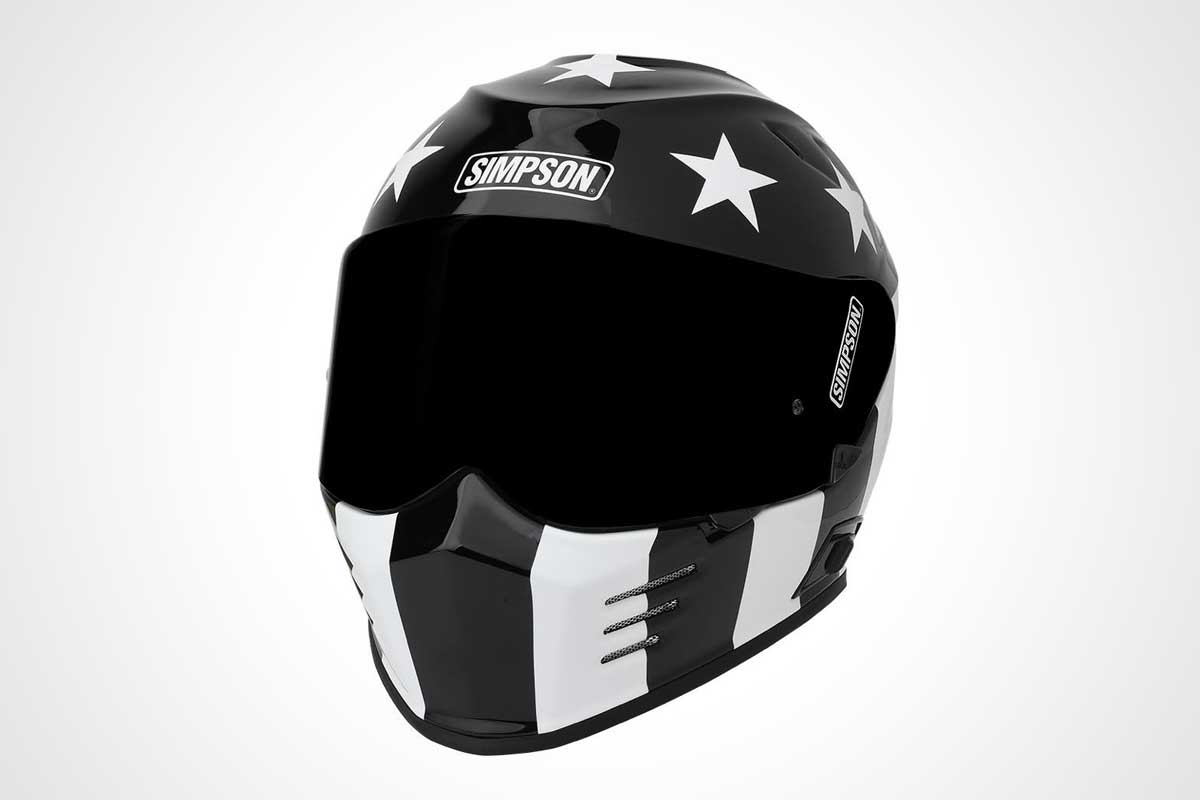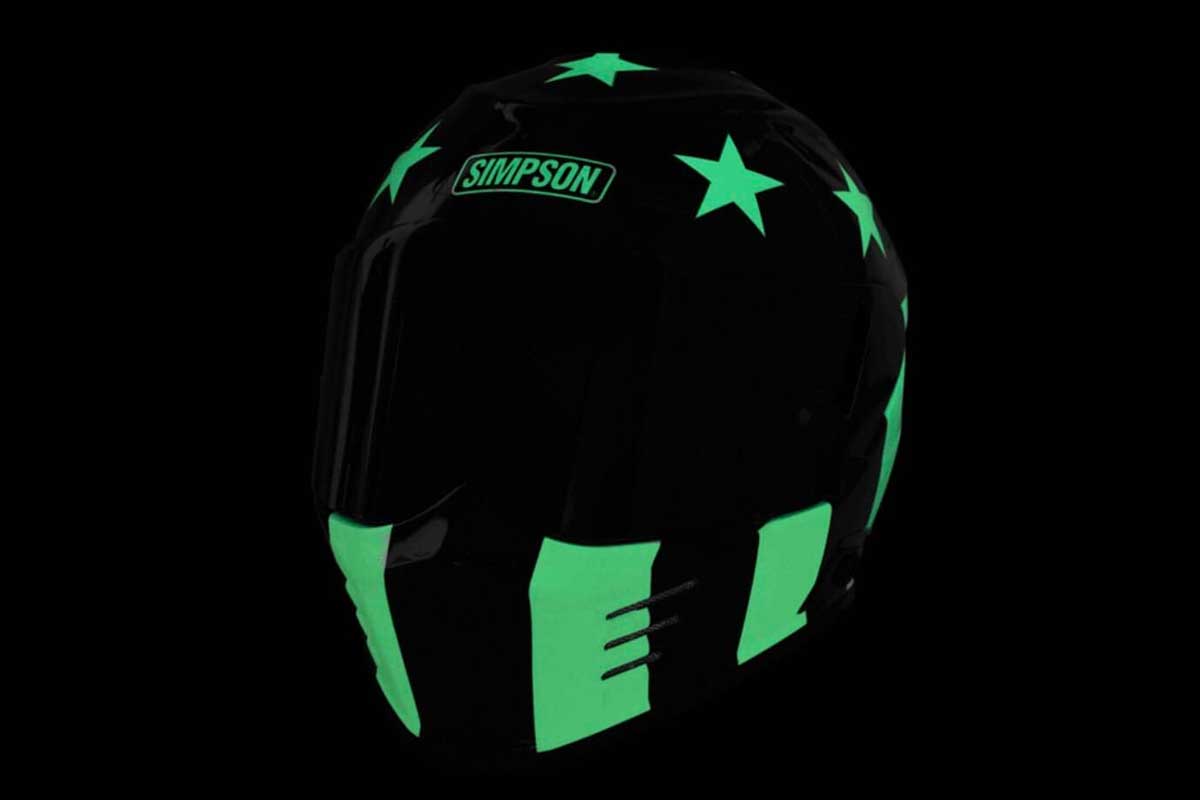 Designed specifically for riders the Simpson Ghost Bandit Aurora has been fine-tuned for aerodynamics. Ripples along the top and rear of the composite carbon shell aide in reducing buffeting and neck strain. To help keep you feeling fresh vents in the chin, top, and rear offer exceptional airflow. The helmet comes with a clear visor but also includes an integrated sun visor in the design. This pilot-style inner visor can be released quickly using a switch on the exterior of the helmet. Inside you'll find specially designed space for installing a mic and speakers and the lining is machine washable. Simpson offers a wide range of shield colors for the Ghost Bandit – from basic tints to wild iridium finishes. Safety certification is both DOT and ECE making this distinctive helmet suitable for use in most countries.
What makes the Simpson Ghost Bandit Aurora helmet truly unique is how its graphic comes to life after dark. Using specially designed pigments the white sections of Aurora's monotone stars and stripes glow in the dark. This clever feature adds a whole other level of safety to an already excellent helmet from Simpson.
If the Aurora design appeals to you, you'd better act fast. The Simpson Ghost Bandit Aurora will only be available in the very limited numbers. Hit the button below to grab one before they all vanish.