It's winter down here in Australia and the first-morning ride I did wearing the Marauders was brisk, to say the least. With their shorter cuff I do believe these are more of a summer riding glove; however for those of us without heated hand grips they can still sufficiently keep the chill away. Constructed from the same peanut Bison leather they use on most of their range they are a beautifully made glove. Soft, flexible leather provides great dexterity while being thick enough to give you some confidence in a low-speed spill. I'm a big fan of outer seam stitching and as a general rule I find gloves sewn like this are far more comfortable, especially on longer rides, the Marauders were no exception. On the handgrips, the gloves hold well, as you would expect, and provide a tactile connection to your motorcycle.
The Marauder gloves are made in the USA from peanut Bison with an additional goatskin leather panel sewn onto the palm to increase glove life and provide extra grip. A half elastic cuff holds the glove in place and due to the properties of the leather, the gloves will take on their own appearance over time as they collect oil and road grime during your ride.
It may be winter here in Australia, but it's summer somewhere, and these guys are a great no-nonsense glove for those who want to show they have style without yelling it out across the street. The Marauder have just become available on the Grifter website along with their complete style range. If you do want to stand out a little more, go for Bandolero or Americana.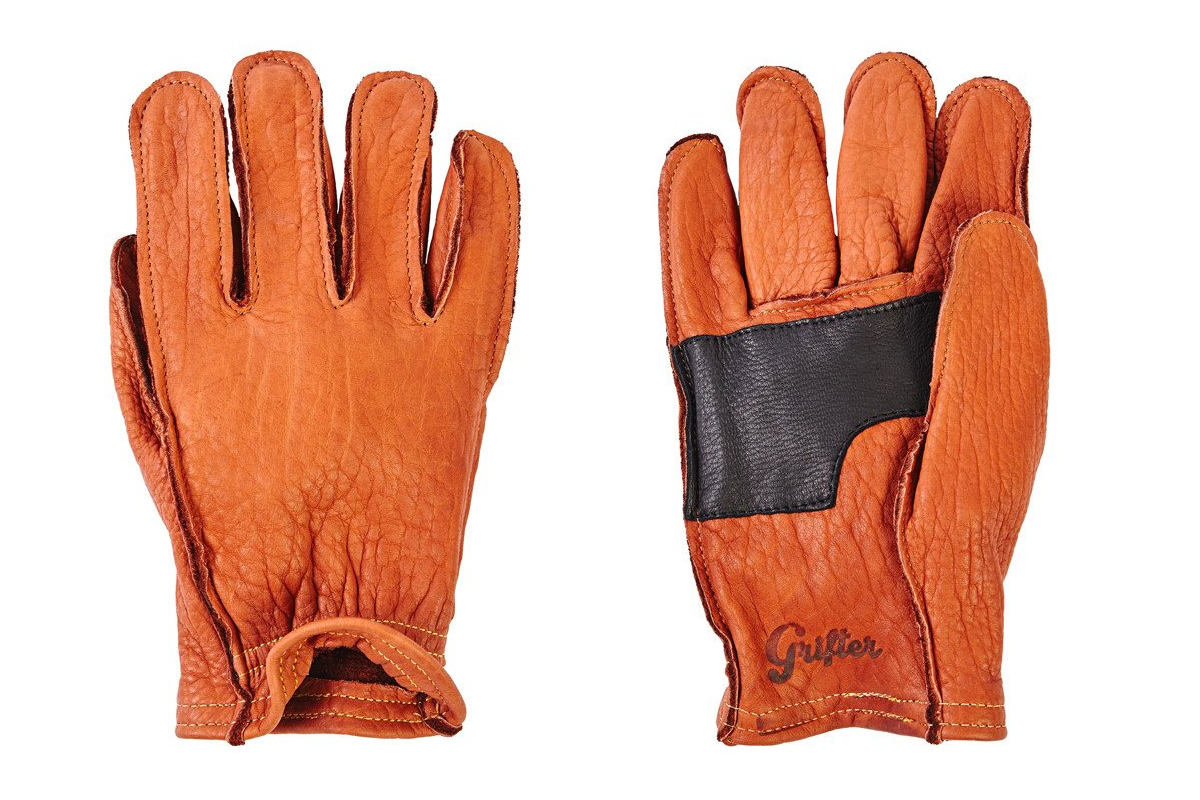 So do I recommend the Grifter Marauder? I'd have to say a hell yer. I like collecting gloves and I am stoked to add these to my collection. Time will tell how long the lifespan will be, they are a soft glove so I wouldn't expect them to last forever, in saying that Bison live 15-25 years, the leather is strong and durable and as long as the Bison they carved these from wasn't already on its last legs I'm looking forward to getting years of solid use out of them.
The Bad
would not be ideal in very cold conditions (but they do offer a wool lined version)
they don't control robots in outer space
The Good
very comfortable
stylish without being too "look at me"
very well made
soft as your ladies bottom
Product review by Ran McLurkin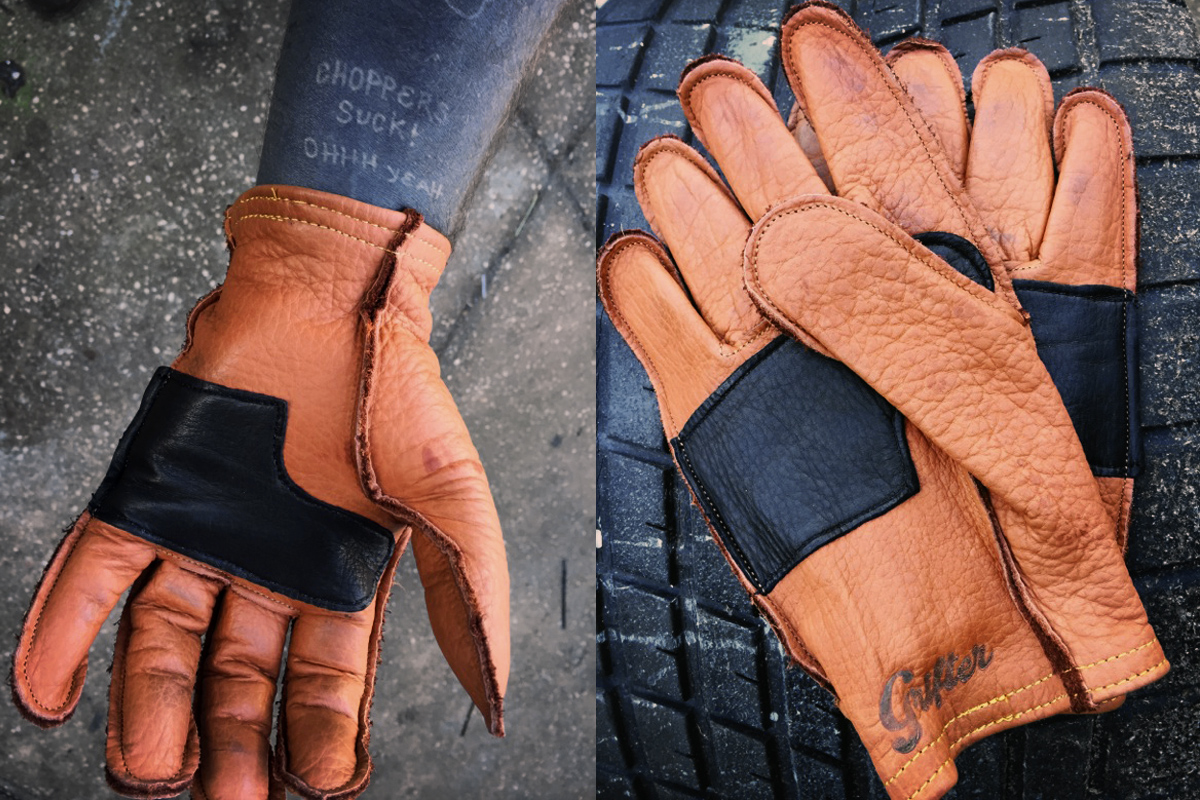 Gloves seem unimportant to so many riders I see around town. The cool breeze washing over their bare skin, as they whisk about from light to light. Me, I've ridden early mornings out on the freeway, ice on the grass by the side of the road and a bitterly cold mist in the air. I've also fallen off a bike and know too well how much of a beating your hands take, so gloves for me are a riding necessity. Today we're taking a look at a more casually styled glove by Grifter. It's the latest in their range of rigger style gloves and they've named it the 'Marauder'.