For most of my riding life I've been wearing a Shoei on my head, but I've always wanted to give a Bell helmet a try. Unfortunately I've never had the chance as Bell helmets haven't been sold for street use in Australianstores for around 14 years. Thankfully though in November last year Bell returned to Australia with a selection of Australian Safety Standard approved helmets…and I just so happened to be in the market for a new lid.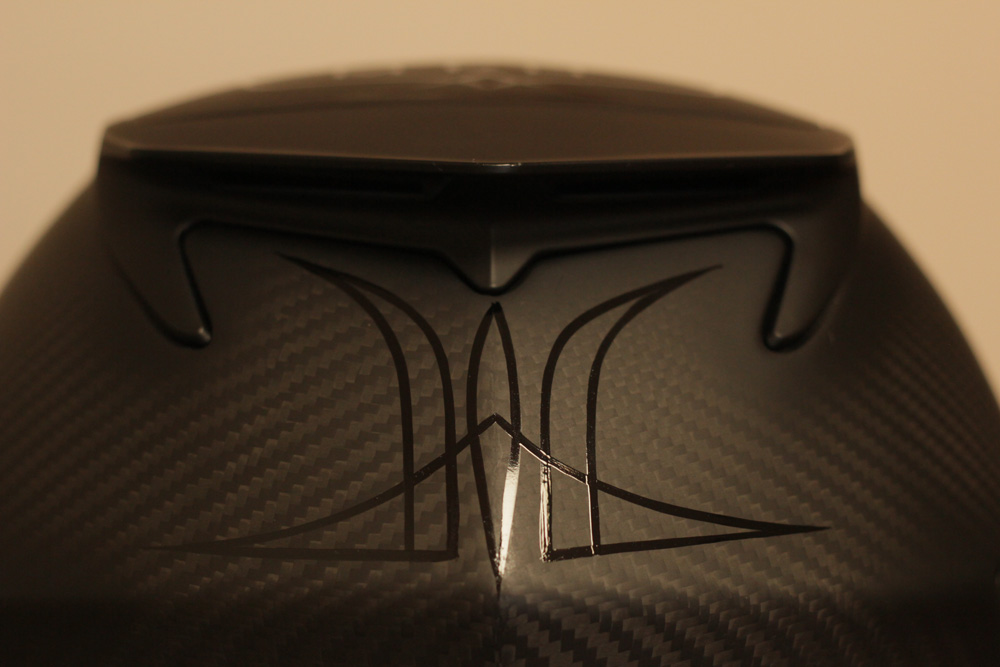 After a few weeks of online research and I made my way to a local dealer and purchased a Bell Star Carbon Matte Black. The Star Carbon sits at the top end of the Bell street helmet range and at just shy of $700AUD it ain't cheap (How much is your head worth!), but it certainly isn't the most expensive helmet out there. Bell have released the Star Carbon in several different finishes including some pretty radical designs by Roland Sands, but it was the Matte Carbon finish that I chose. The Bell Star Carbon Matte Black features a shell of beautifully laid carbon fiber which can be seen through the helmets satin finish clear coat. The only issue I found with this finish was my own love/hate relationship with carbon fiber. Because of the prolific use of carbon fiber decals on sh*t boy racer cars and Proton Satria's it's become a bit of an aftermarket joke. But since this was the real deal I figured I had a leg to stand on should anyone question it.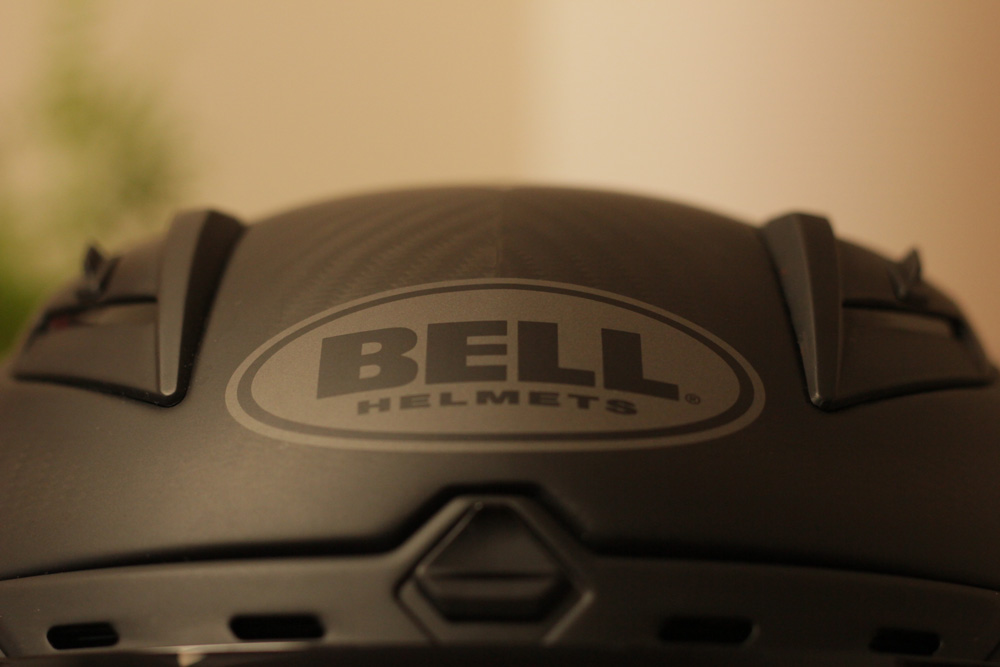 Aside from the slick finish the Bell Star Carbon also offers plenty of cool features making it an attractive option compared to similarly priced helmets. Firstly the helmet weighs in at only 1500 grams, making it lighter than the Shoei RF1100. The lining is the most comfortable of any helmet I have worn and every pad can be removed and cleaned or replaced.  The Airflow through the helmet is outstanding with 3 adjustable vents on the top, 1 in the chin and the ability to set the visor to remain slightly open. The chin strap uses the standard loop buckle but the excess strap fastens out of the way in no time thanks to a strong "Magnefusion" magnet (No more fumbling with buttons or latches, this literally makes me smile every time I put the helmet on!). The shield 3 adjustable positions for closed, locked and slightly open and comes with a chin guard to keep out the cold and a nose guard to prevent fogging. The inner lining also features integrated speaker pockets and the helmet comes with a Bell 5 year warranty.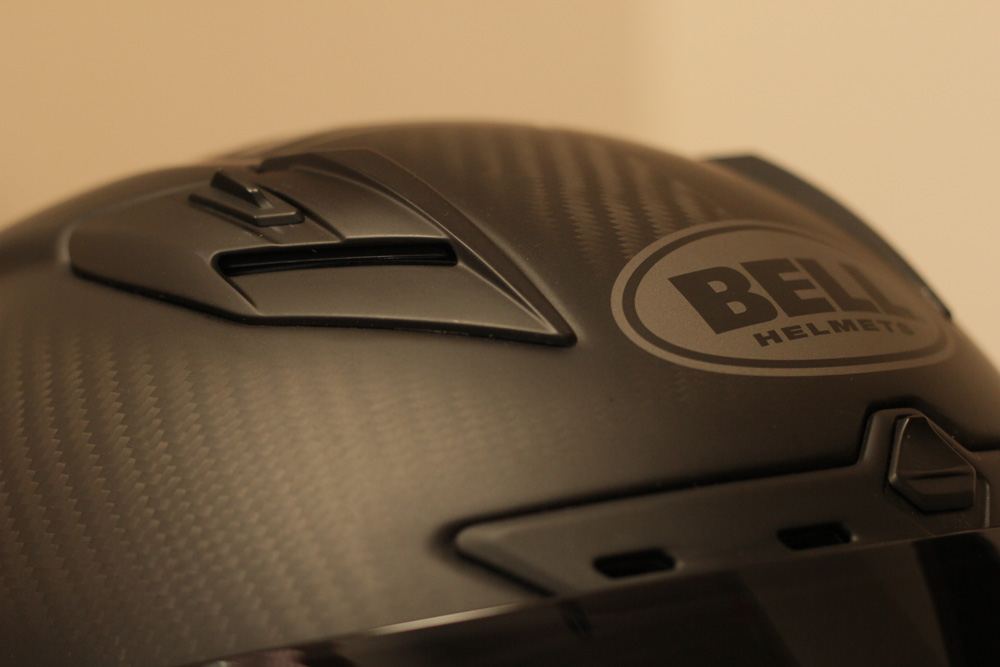 So after one month of using the helmet on a daily basis including a couple of 2 hour long freeway journey I have to say I prefer this helmet to my old Shoei. At high speeds I have noticed very little buffeting even when turning my hear to lane check. I have noticed a whistle when I turn my head a certain way but it's not a direction I tend to point my head in a lot when riding so it's not an issue. The weight, or lack of weight is a huge benefit. During a 2 hour commute on a 32+ degree celsius day I didn't experience any neck strain and thanks to the vents stayed relatively cool. Because of the improved ventilation I would recommend ear plugs for long journeys as the pay off for great ventilation is always more wind noise.
The helmet came with a clear visor which for me is pretty useless (my only complaint!). I don't wear sunglasses while riding so a tinted visor is a must for me living in sunny Australia. Bell produce a "Transistions SOLFX Photochromic shield" which automatically adapts to light conditions. In around 10 seconds it can change from clear to tinted when exposed to sunlight and back again when it goes dark. It's an amazing bit of kit but with a $170 price tag I opted against it and bought the black tint visor for a third of the cost.
If you're on the hunt for a full face lid I would seriously recommend giving the Bell Star Carbon a try, I'm certainly glad I did.
The pin striping and lettering on my helmet is not a standard feature. It was hand laid by the very talented Karl at KDS Designs.