Many of 2020s most significant motorcycle shows have been cancelled due to the COVID 19 pandemic. Amongst them was the 47th edition of Japan's seminal Tokyo Motorcycle Show. This left many manufacturers with no option than to be creative with their 2021 model releases. To reveal their upcoming range Honda produced an online motorcycle show. Amongst the companies updated models was one very interesting concept bike that could soon be going into production. The Honda CB-F concept was designed to commemorate last year's 60th anniversary of the CB series and it's everything we'd want from a modern retro.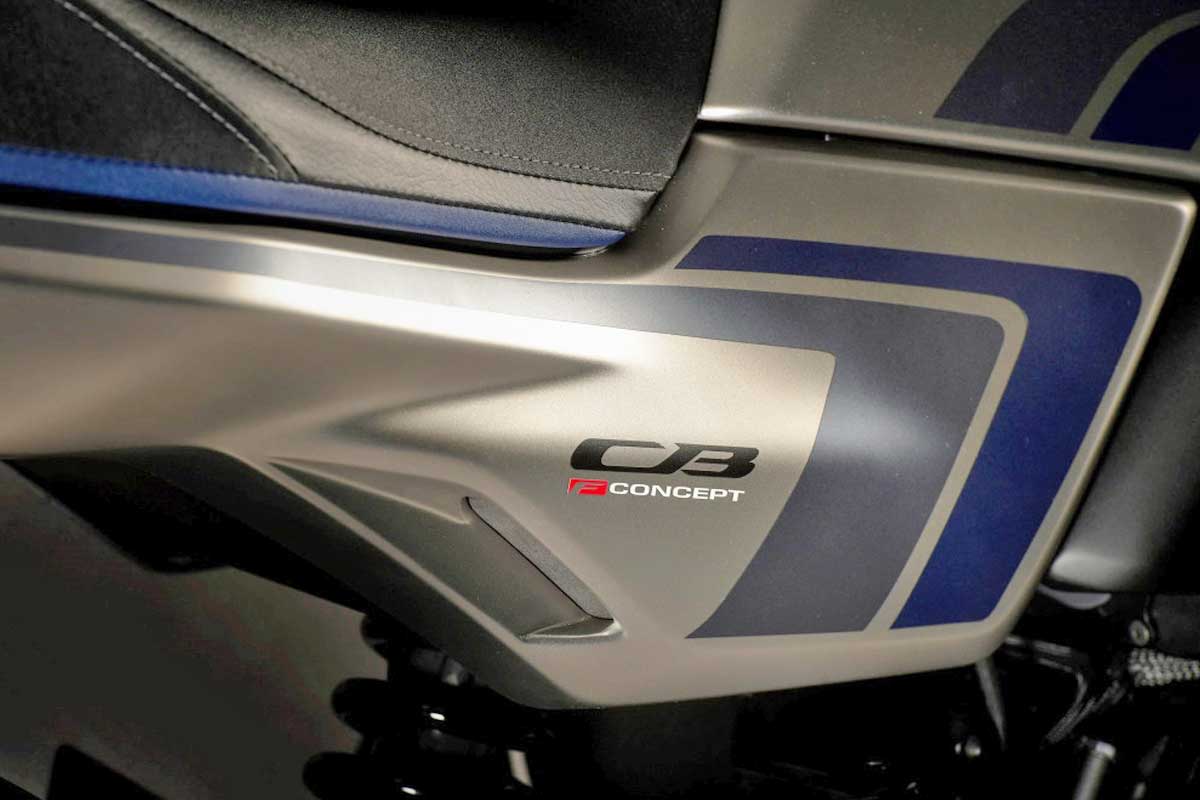 In the late seventies, Honda was under pressure to create a motorcycle that could hold its own in the highly competitive Super Sports category. Bike's like the Kawasaki Z1000 and Suzuki's GS1000 had outgunned their ageing single-cam CB750. Honda responded to the challenge with the 1979 CB900F. Pitched to consumers as a 'Thundering Super Sports bike with devastating performance and unwavering stamina' Honda wasn't pulling any punches with the CB900F. The bike was developed off the back of the 1000cc RCB inline-four which dominated European endurance racing. Styled to appeal to the European market it was one of the smartest looking naked bikes on offer. The styling was however overshadowed by the all-new inline-four that was capable of 200+ kph speeds and a frame design that was Honda's best to date.
A few years later Honda followed up on the success of the CB900F with the CB750F. Despite it's smaller capacity the CB750F offered litre bike performance and even better-handling thanks to its reduced weight. Larger bikes struggled to keep up with the 1 horsepower per litre CB750F and it proved just as easy to manoeuvre around town as it was to thrash on a racetrack.
When it came to designing a bike that celebrated 60 years of CB heritage these two models became Honda's biggest influence.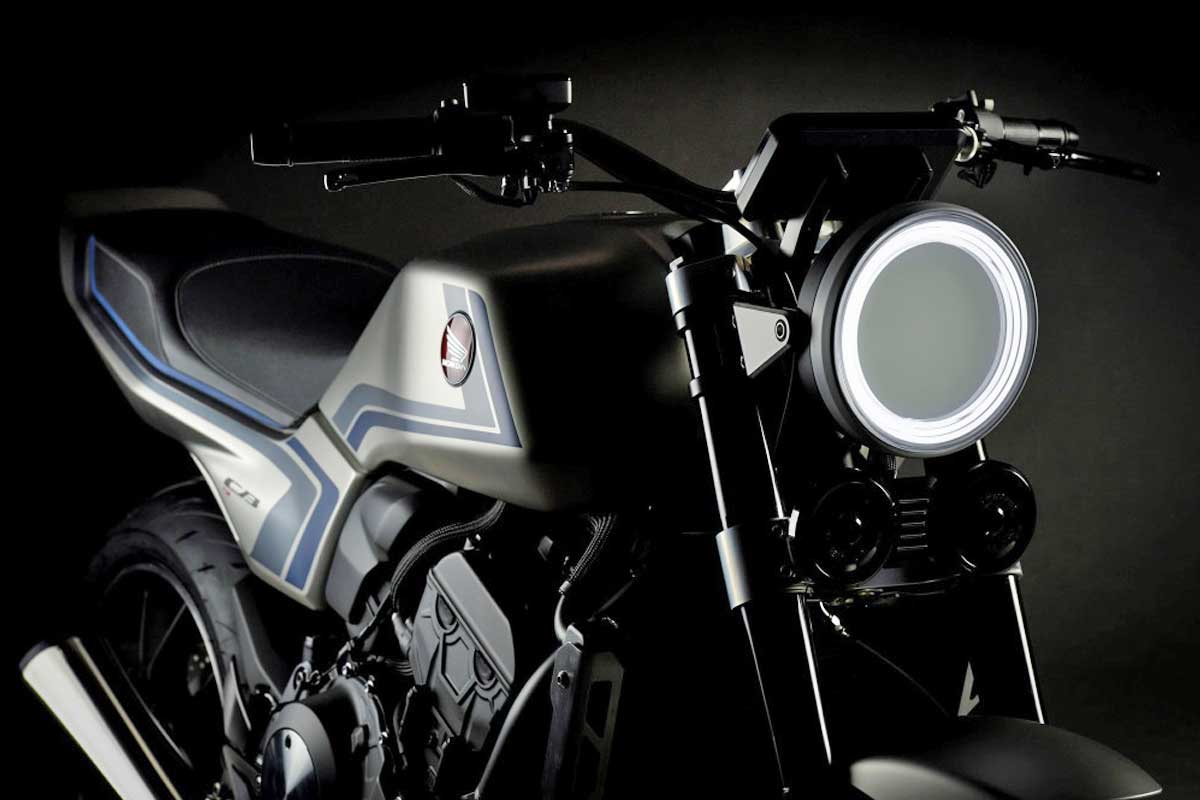 Rather than setting out to create a groundbreaking performance machine, the Honda CB-F concept is all about celebrating style. This doesn't mean that it will be lacking in performance though. The CB-F concept is powered by a 998cc water-cooled, inline-four. This is the same last generation Fireblade motor found in their CB1000R Neo Sports Cafe that was released in 2019. Although tuned for mid-range rideability rather than outright power the engine produces a not so subtle 143bhp. Open the throttle on the CB1000R and you'll no doubt end up with the nose pointing skyward. Surpass 5000rpm and you'd better be holding on tight.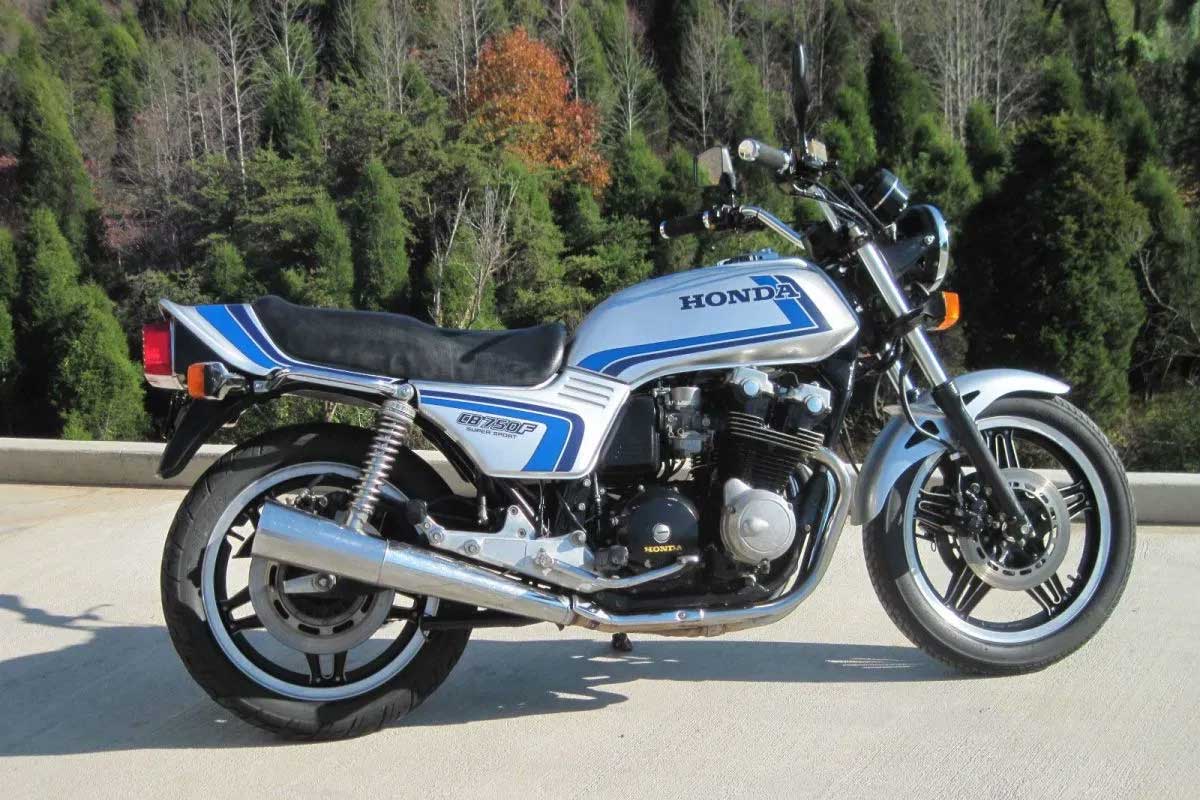 Unlike the Neo Sports CB1000R, the Honda CB-F concept is all about retro style. Honda's approach with this concept is akin to Kawasaki's effort when they paid homage to their legendary Z1 by creating the doppelganger Z900RS. Side by side the CB-F concept has a lot in common with the CB750F. Both bikes feature sharp lines, body panels that merge with the fuel tank and an unmistakably 70s megaphone muffler. The headlight of the CB-F is a classic round unit, although its internals are thoroughly modern LEDs and the large tail light (again likely to be LED powered) screams 80s. There's even a duckbill style kick up at the end of the tail and an almost identical silver/blue paint scheme.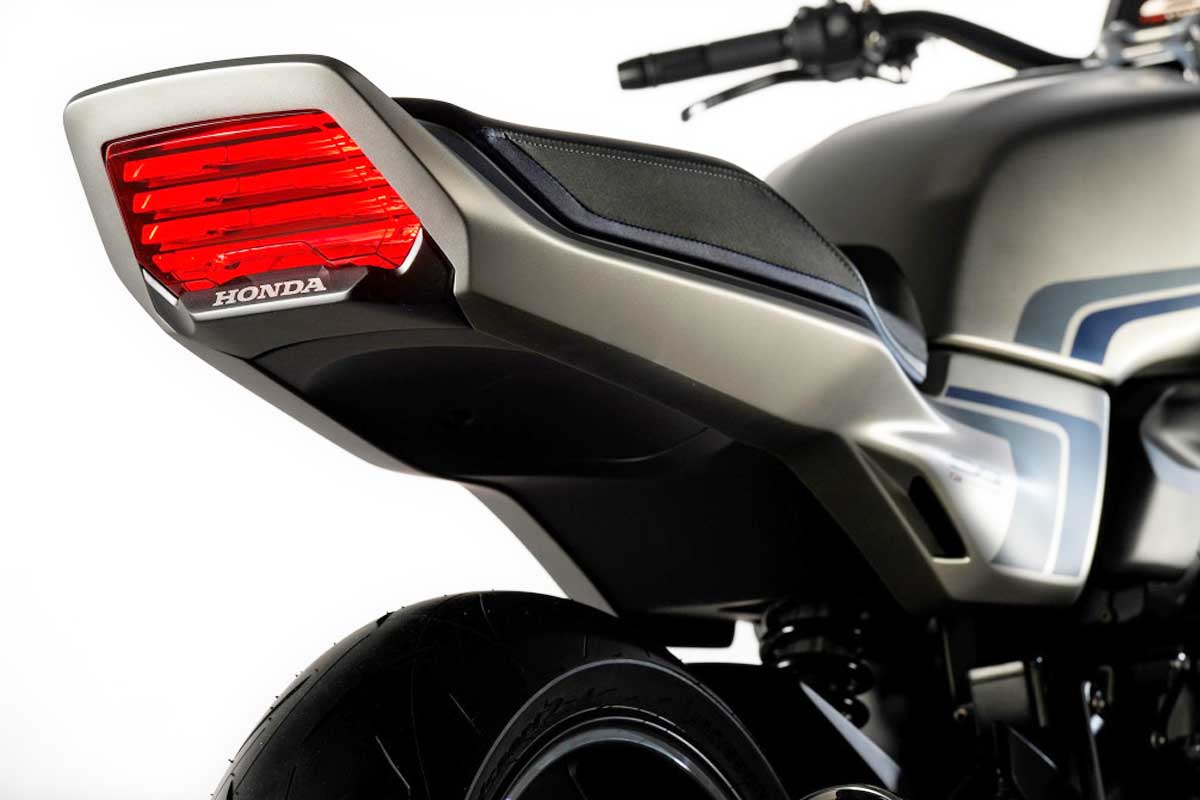 Beyond the CB750F styling similarities, the CB-F is all CB1000R. The wheels, for instance, are identical on both bikes, as is the suspension setup, brakes, radiator, 4-into-1 exhaust and single-sided swingarm. The dash appears to be a boxier unit but is similarly all digital and the round red tank badges are identical too. Despite all this thoroughly modern tech, Honda has done a solid job of keeping it low key. The engine has been blacked out so it doesn't detract from the retro bodywork. Milled engine covers have been swapped for classic-looking chrome alternatives and they've done their best to minimise the visual impact of that huge radiator.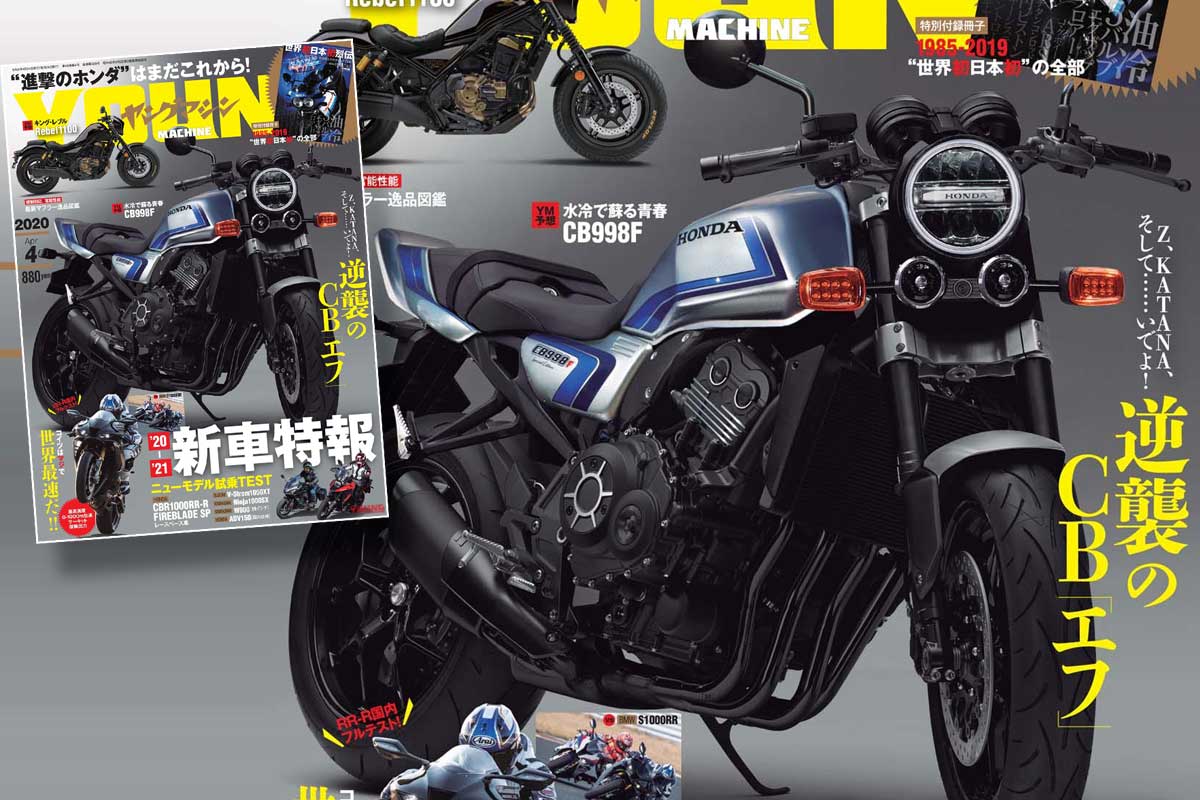 For now, Honda's definition of the CB-F still positions it as a concept, but there is a glimmer of hope that this may soon change. Japanese motorcycle magazine 'Young Machine' recently published an issue featuring a production-ready looking version of the Honda CB-F concept on its cover. The cover bike bares 'CB998F' badges on the side covers and a more compliant looking muffler, mirrors and indicators. When it comes to concepts we generally try to not get too excited but in this instance, we think it's fair to assume that this modern-retro could be one to watch out for in 2021.