This 1990 Honda GB500 Cafe Racer was the pioneering retro bike from a Japanese manufacturer, a significant moment in automotive and motorcycle design. It aimed to revive the vehicles rendered obsolete by Japanese makers. Ironically, Honda's Tourist Trophy was an exceptional motorcycle in its own right. Its 500cc single-cylinder OHC engine, based on the XL600 dirt-bike powerplant, featured four valves and a dry sump, propelling the GB500 to 108 MPH while paying homage to its predecessors in style, if not substance.
The GB500 embodied a modern interpretation of iconic 1950s and '60s British racing motorcycles. Its visual cues echoed classics like the Velocette Thruxton and AJS 7R, with a black-and-gold paint scheme, clip-on handlebars, and a distinctive humped racing seat. Despite being essentially a factory-made café racer, the term had evolved by its 1989 debut, now implying machines with over 100 HP and multiple cylinders, unlike this single-cylinder bike, limited to the speeds of its contemporary, the RC30.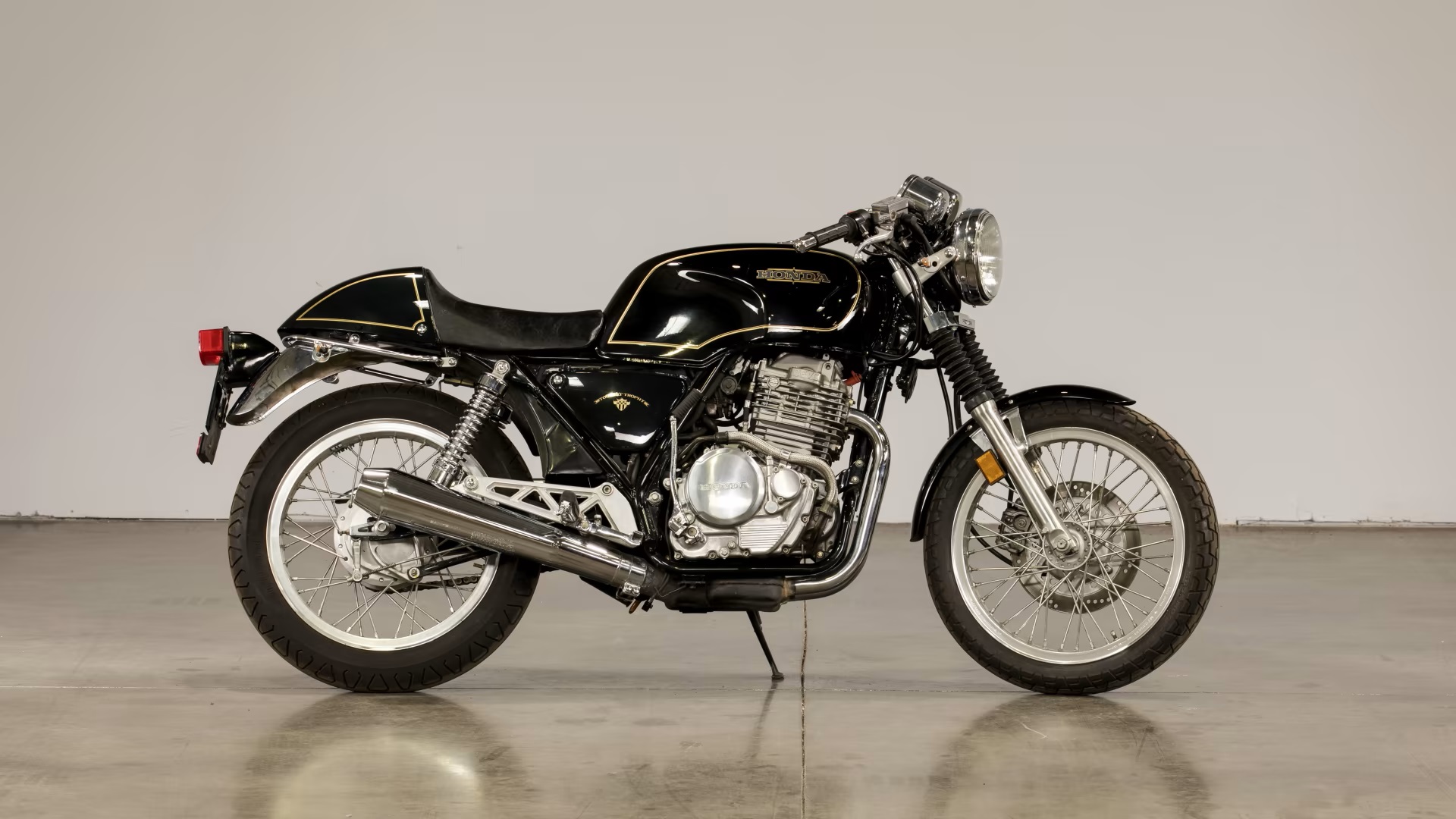 The GB500 was available in the U.S. for just two years, rapidly becoming a collectible due to its inherent value and owners' penchant for storage and upkeep rather than active riding. This fate paralleled many exceptional motorcycle designs, like the RC30 and Triumph XR75. It's regrettable because the GB500TT was a remarkable motorcycle, born during a horsepower race among major manufacturers prioritizing GP-level top speeds over practicality.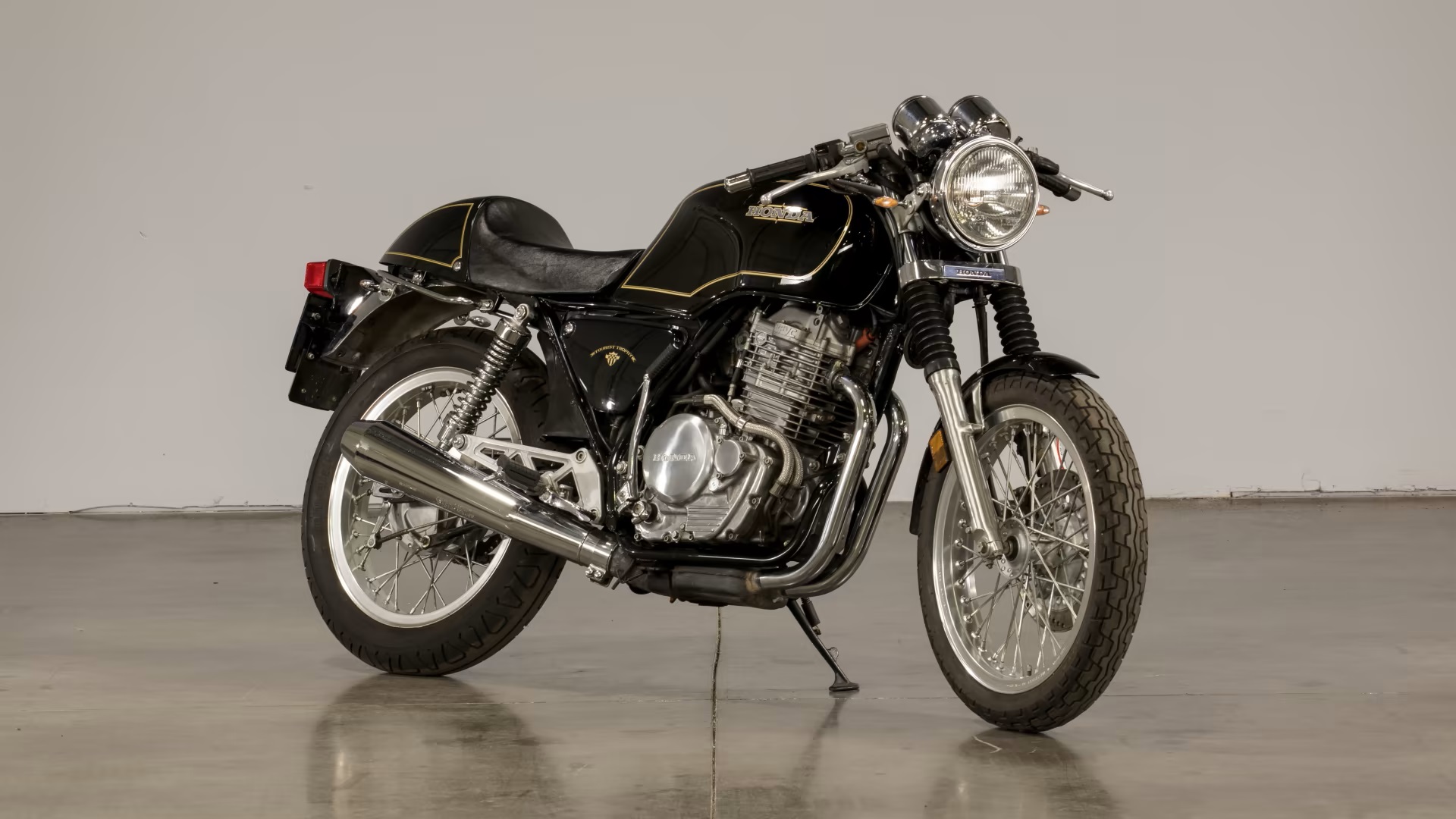 With wire-spoke wheels, steel bodywork (except the front fender), and black-green paint with gold pinstriping, the GB500 united aesthetics with competence. Its specifications, including 33 HP, a 5-speed gearbox, and an excellent chassis, ensured superb handling. Modern suspension and a front disc brake provided far greater stability on fast roads than the drum-braked bikes of the 1960s could hope to achieve.
Source: Mecum Auctions