Late in 2019 three friends in the Spanish town of Almoradí joined forces to launch Plus 3 Motors. Each with their own specialised skill set they split their workshop into dedicated areas for metal fabrication, fibreglass and composite work, a paint booth and an area for assembly and mechanical work. To kickstart their business the trio began work on 2 back-to-back custom builds. The first was based on a Honda CB600 Hornet that saw the standard UJM transformed into a neo-retro style cafe racer. The second bike, aptly named 'All In', was this bike, a 1984 Honda CBX750 cafe racer.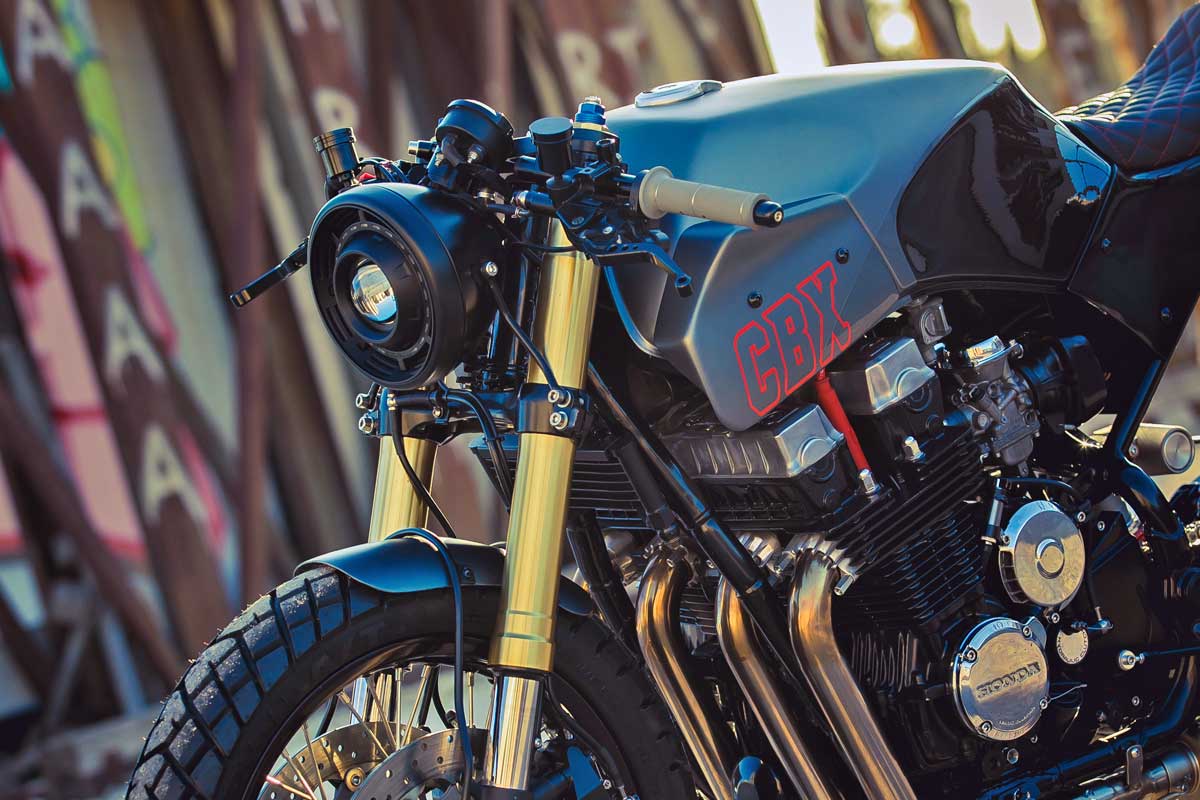 Taking 3 months to complete the Honda CBX750 was built for one of Pus 3's very first customers. Putting complete faith in the newly formed trio, Plus 3 were given complete control over how the bike was to be modified. With no limitations and the opportunity to do something substantial, they decided to go "all in" and replace almost every part of the bike aside from the engine. This meant a complete brake and suspension overhaul, a modified chassis and new controls. Most importantly though was giving the CBX750 a whole new look with hints of classic cafe racer styling and an aggressive demeanour.
Starting with the Honda's chassis there's a whole new subframe in the rear and relocated mounts for rear-set footpegs. The whole set up was then stripped bare before being baked in temp-resistant gloss black. For suspension, the dated CBX setup was swapped out with an '05 Suzuki GSXR600 front end and the shockers from a late model CBR. Accompanying the GSXR forks are the Suzuki's front brakes which offer steadfast stopping power. As for the wheels, the outdated Comstars have been swapped for a handsome pair of 18-inch spoked rims.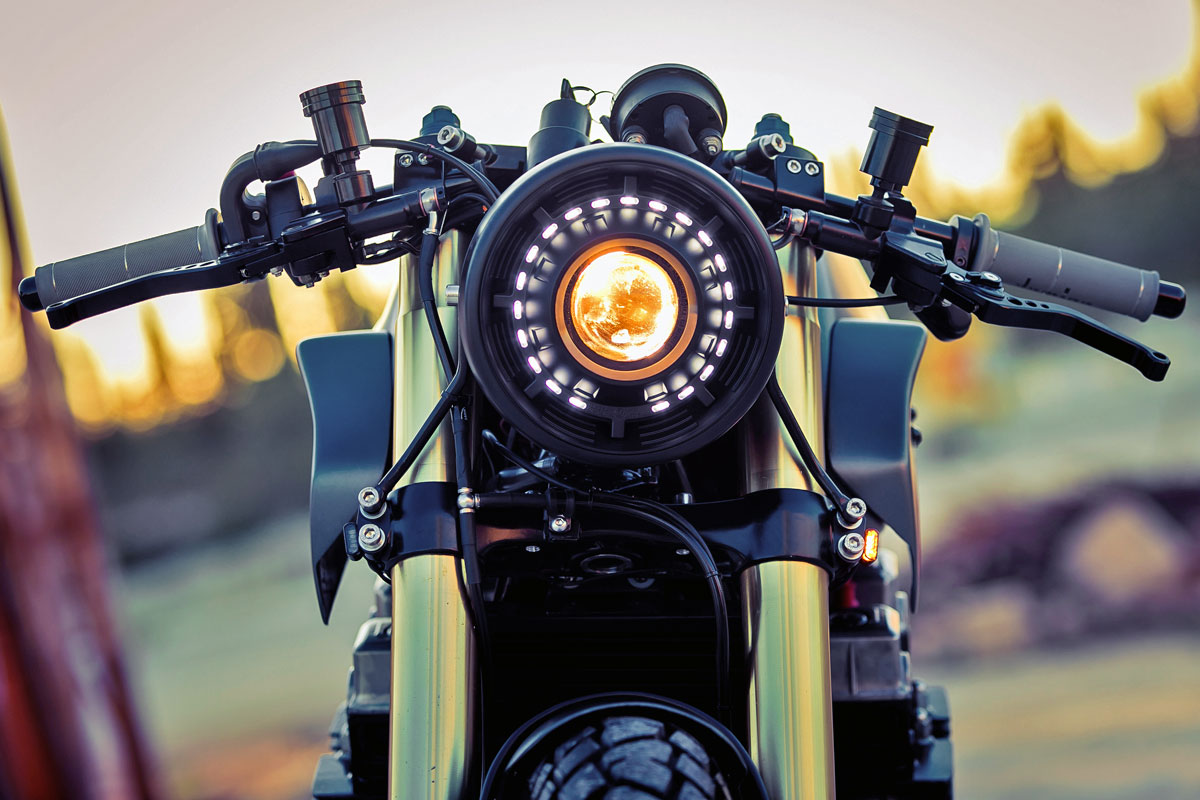 For the bodywork, Plus 3 dispensed with the angular Honda CBX750 fairings. The front cowl, side panels, tail unit and belly pan were all dispensed with to convert the bike into a naked. The CBX fuel tank remains but it was designed to accommodate the front fairing for a streamlined profile. Removing the fairing left unappealing indents in the front of tank. To overcome the issue Plus 3 built a pair of fibreglass covers that blend into the lines of the tank. Small side panels were then added to fill the triangle in the subframe. This gives the rear end a bit of visual weight as well as providing a place to stash a battery and the electrics. A small rear cowl with an integrated LED taillight sets the bike up for pillion free riding. The rear indicators have been relocated to the custom wheel hugger/plate holder. Front end lighting has also been given an LED overhaul with a halo headlight and tiny indicators mounted to the fork legs.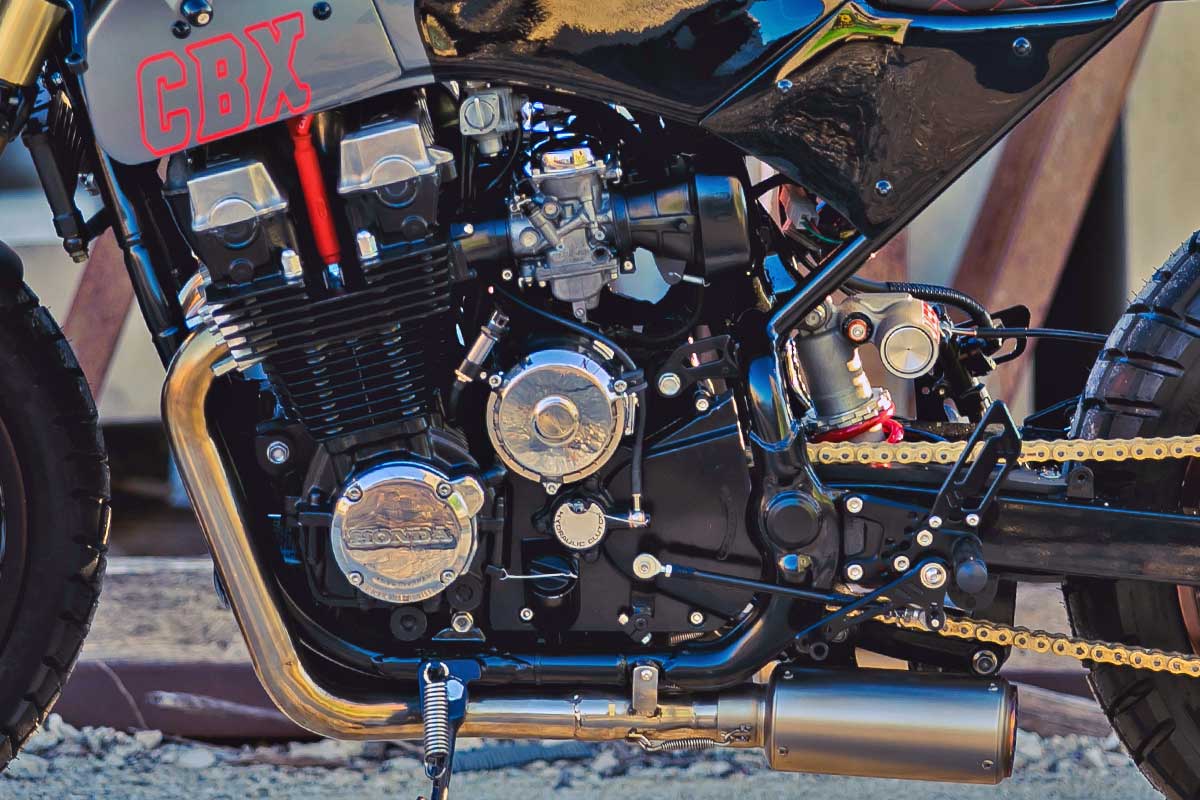 In its standard configuration, Honda's CBX750 made a decent power figure of 93bhp. For reliability Plus 3 have limited the engine modifications to intake and exhaust tweaks. Fitting individual pod filters to CV carbs on inline fours can lead to all kinds of synchronisation issues. So rather than heading down that rabbit hole Plus 3 built their own fibreglass airbox that accepts a single, panel filter. To free up a few additional horsepower, the engine now exhales via a 4-into-2 set of headers and 2 custom made stainless silencers. Cooling has also been optimised with a performance oil cooler and all new hoses.
To complement the bike's revised front end Plus 3 devised a whole new cockpit for their Honda CBX750 cafe racer. A set of fork mounted clip-ons wear all new levers, brake and clutch components, aftermarket switches and colour matched Domino grips. A Kosso gauge takes pride of place atop the triple clamp to finish things off.
All in means all in and Plus 3 haven't held back on their claim. Along with everything already covered they've swapped out every nut and bolt on the bike with either stainless steel or alloy fasteners and anything that was showing signs of wear was either repainted, re-chromed or polished to a mirror shine.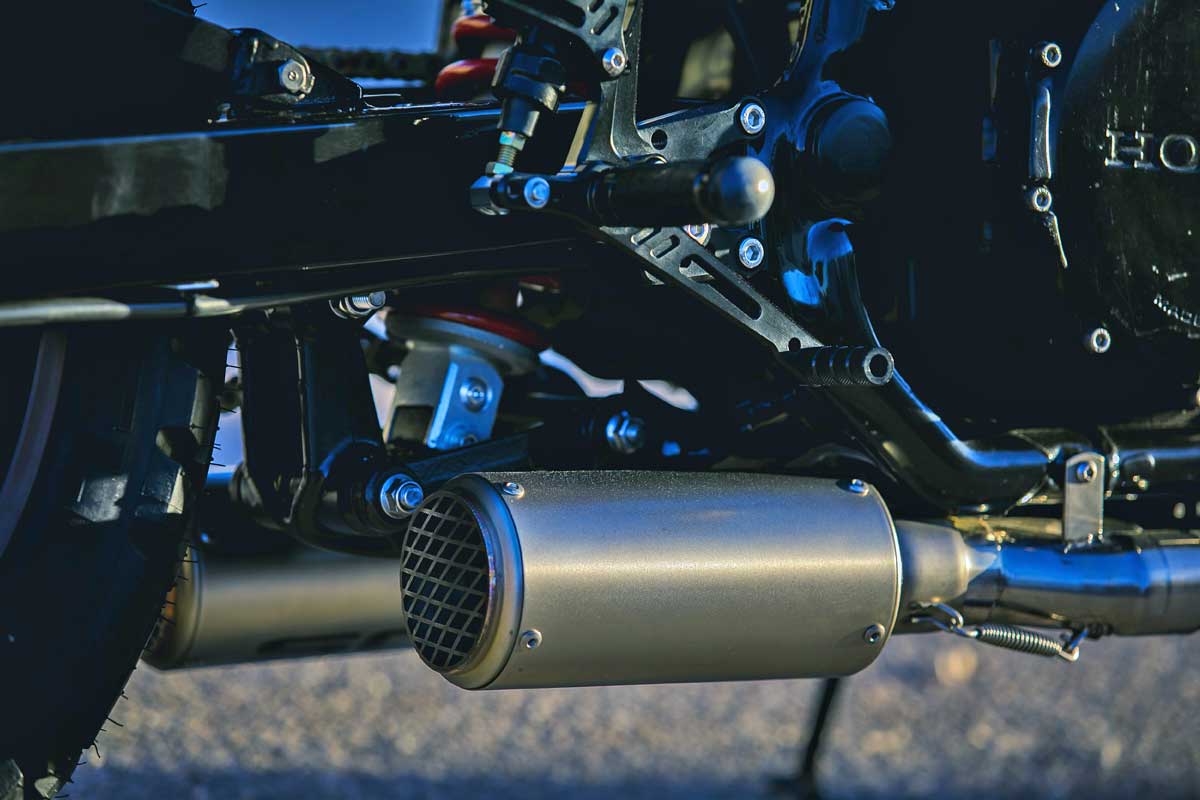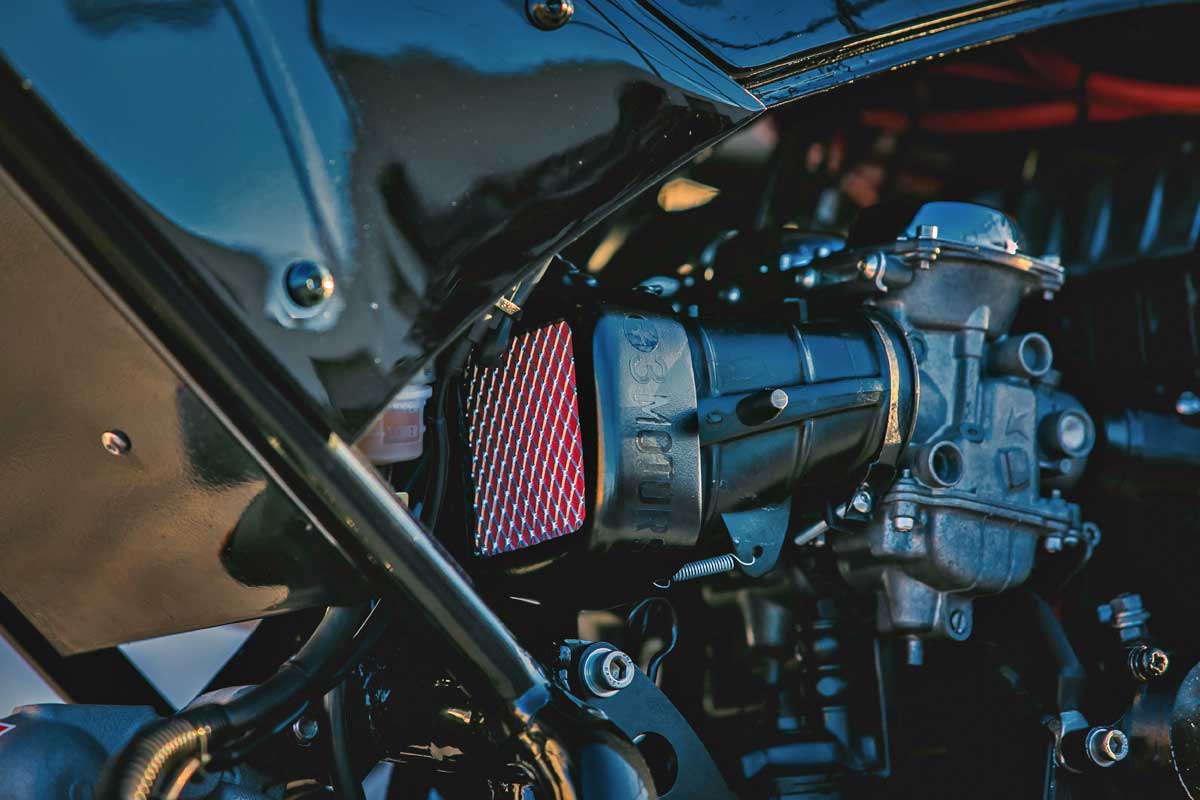 The icing on this cake is the CBX's matte metallic grey and gloss black paint scheme. The understated scheme lets the golden front end and custom CBX decals sing. A black leather upholstered seat with contrasting red stitching rounds things out perfectly.
According to Plus 3, their All In Honda CBX750 cafe racer delivers "A more aggressive and sporty riding experience" which we have no doubt is the truth.
Shop This Look
| | | |
| --- | --- | --- |
| Image | Product | Buy Now |
| | LED headlights | |
| | Aftermarket gauges | |
| | Clip on handlebars | |
| | LED indicators | |
| | Retro handlebar grips | |
| | Aftermarket air filters | |