The 2018 Bike Shed show has been and gone. For those who were lucky enough to attend the London based event, they were treated to a collection of 239 amazing custom motorcycles from around the UK and Europe. Unfortunately, I was not one of the lucky ones to make the show. The 30,000+ kilometer, 44-hour round trip was the main factor for my absence, but that didn't stop me from watching the live feeds and photos that were popping up all over the internet. While I sat glued to my phone screen taking it all in I noted a few café racer builds that warranted investigation including this build by Scotlands X-Axis workshop.
The man behind the X-Axis workshop and this sleek Honda CBX750 cafe racer is former British MXGP champion, Billy MacKenzie. After 20 years of racing, Billy shocked his peers with the announcement he was leaving racing to focus on building custom bikes. Since then he's built an impressive portfolio of custom motorcycles and partnered up with friends and fellow racers Keith and Guy Armor to provide customers with a full service, custom workshop offering. "It has been a natural progression from building our own bikes and is a great path after our years racing as professionals," says Billy. If you'd like to read more about how he made the transition you can read this article on his website.
After the Bike Shed show had wrapped up Billy found the time to answer a few of my questions about his '84 Honda CBX750 which you can read below…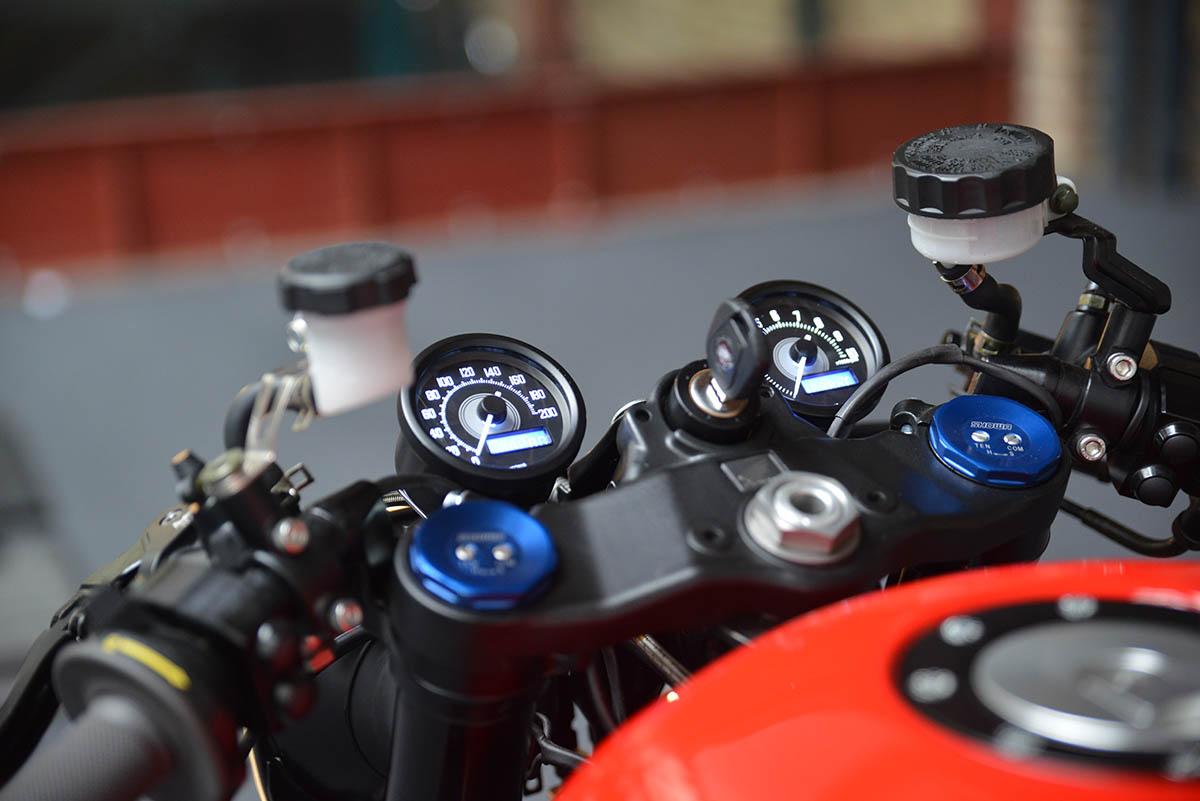 What inspired you to build this bike?
My good friend and Isle of Man TT racing legend Keith Amor encouraged me to build a racier version of my original CB750. I had almost purchased another CB because I already had experience with them and wanted to create a better version of my original. Keith preferred the CBX even though it had a super ugly rear end compared to the nice standard lines of the CB model.
Keith ended up buying another CBX750 at the same time so we had matching bikes. I was more enthusiastic about building bikes at the time so he offered up his to help complete this build.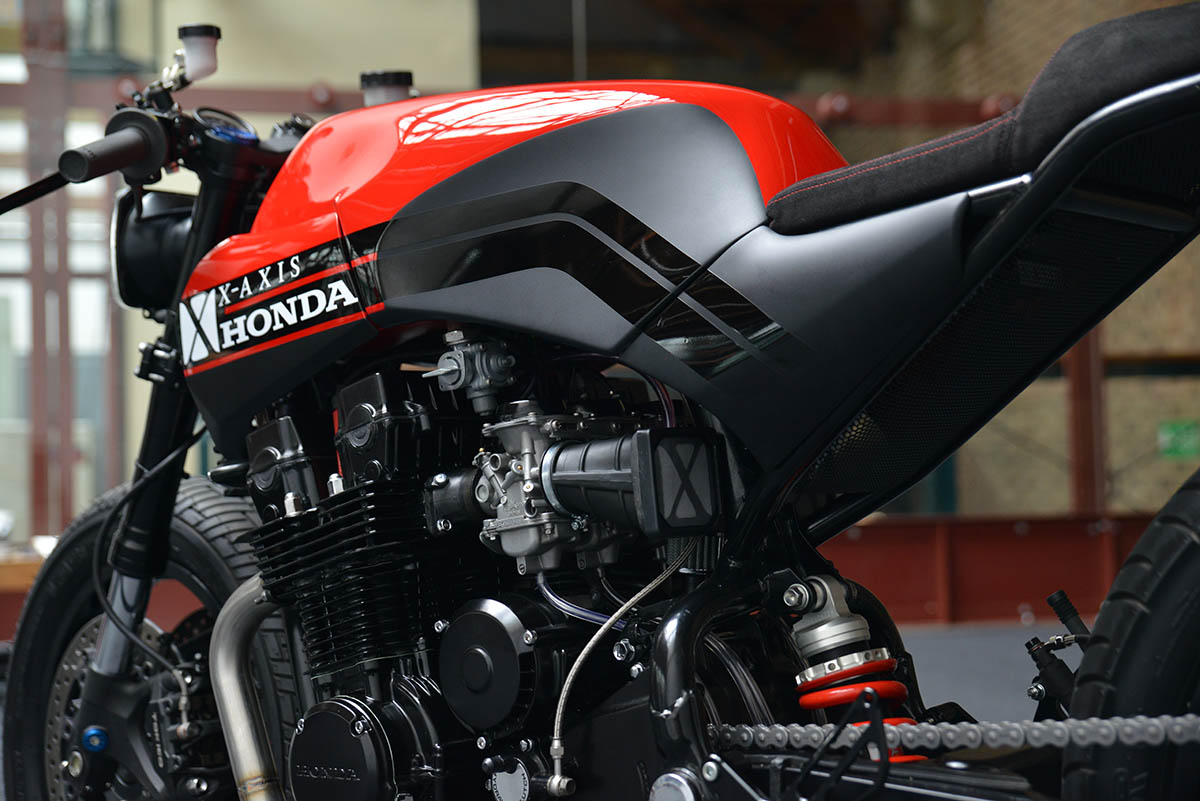 Did you have an outcome in mind when you started the project?
Our main objective was to take an older model bike and make it perform better than a modern-day bike. We also set out to keep the original classic 80's look, a style that is currently trending within the custom build scene.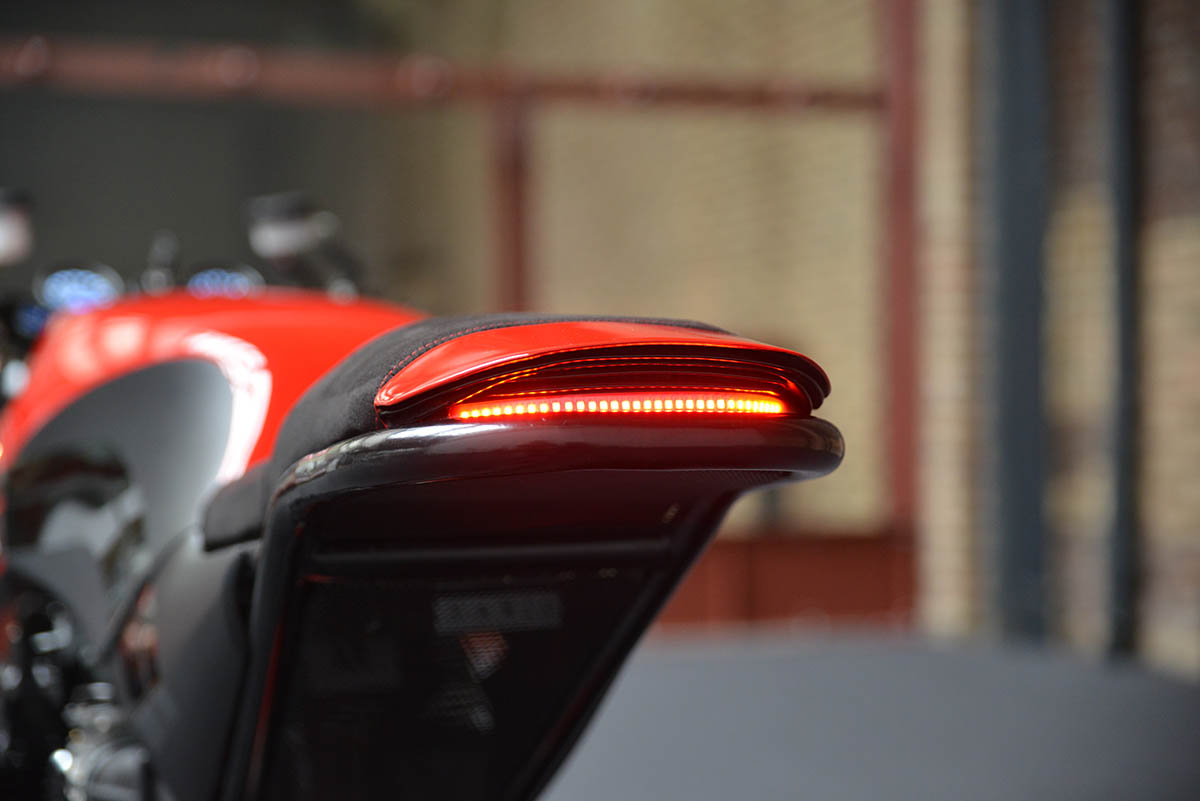 Was there anything that influenced the design direction you took?
The CBX styling is comparable on a bike scale to the Ferrari GTO 288. I used this car as a reference point for some of the sweeping lines on the tank and rear end. I also found inspiration from the rear end of a Ferrari Testarossa. Maybe it is just because of the color both Honda and Ferrari share, but it was fun for me to work with the metal and create a fin/light detail for the rear of the bike and stick to our minimal styling approach.
Were there any aspects of the build that proved particularly challenging?
Everything about this bike was a challenge, but a challenge we were ready for and willing to tackle.
We re-routed the oil carrier from inside the steel tubular frame using custom braided oil lines and couplings and re-routed them up to the new oil cooler. This required a little bit machining to route the hoses up the front part of the frame to above the header pipes. We were very happy with how this modification turned out.
We wanted to use as many of the original parts of the bike as we could. We fit a CBR600 front end for performance gains but wanted to retain the standard front wheel. Fitting the forks required a newly machined stem and a highly engineered front wheel to accept the new oversized brake discs, calipers, and front spindle. I have to say the front end of this bike is a work of art and is now a high-performance feature.
We also paid close attention to the details on this build. We literally cut everything down to what we feel is millimeter perfect. The amount of weight we shaved off of the original bike must be crazy, I wish we have measured it before and after!
Can you run us through a few of the other parts that were installed on the bike?
We fit the Honda with a 2-into-1 dual custom exhaust pipes and end cans. There is a custom designed subframe and tail unit and a rear set upgrade with race shift. The engine has undergone Amor tuning and it has a TT race loom. The handling upgrades were finished off with a YSS rear shock upgrade.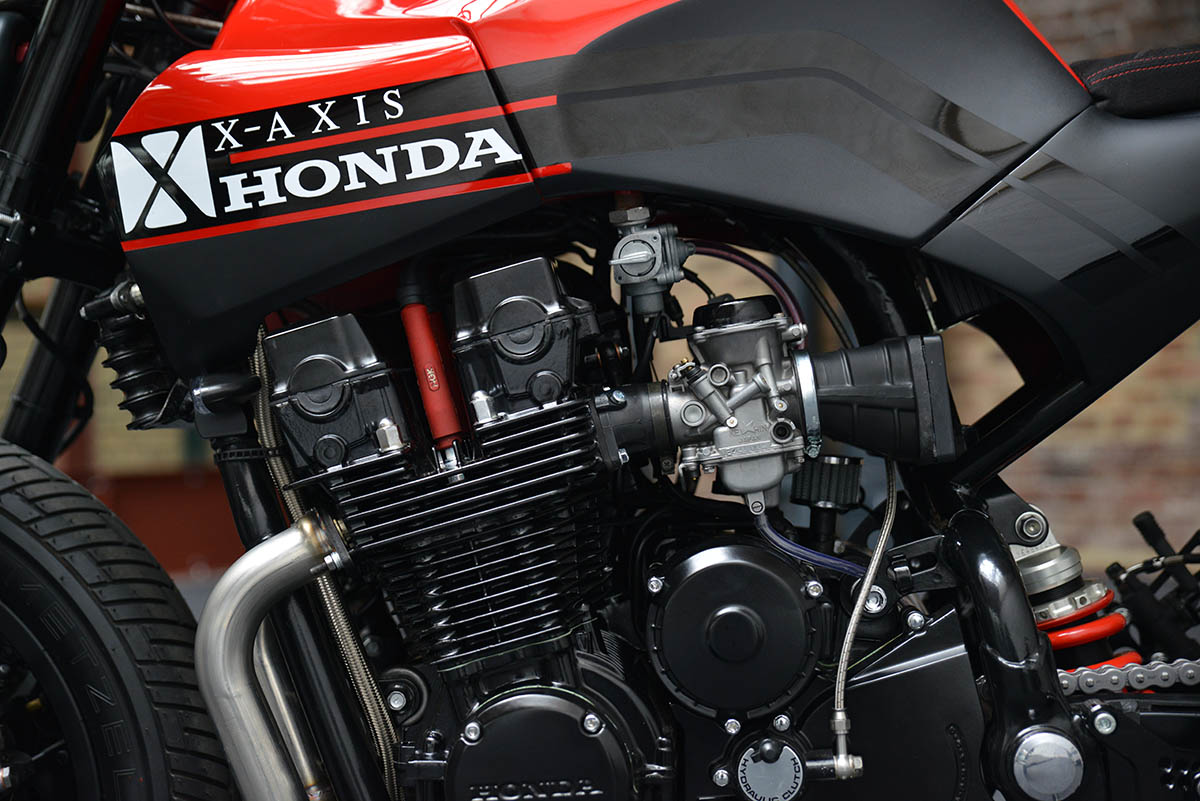 How would you say the work you have done has affected the bikes performance?
Everything we have done has massively improved the performance of this bike. We have used this build to showcase our racing DNA background and have put performance as the priority.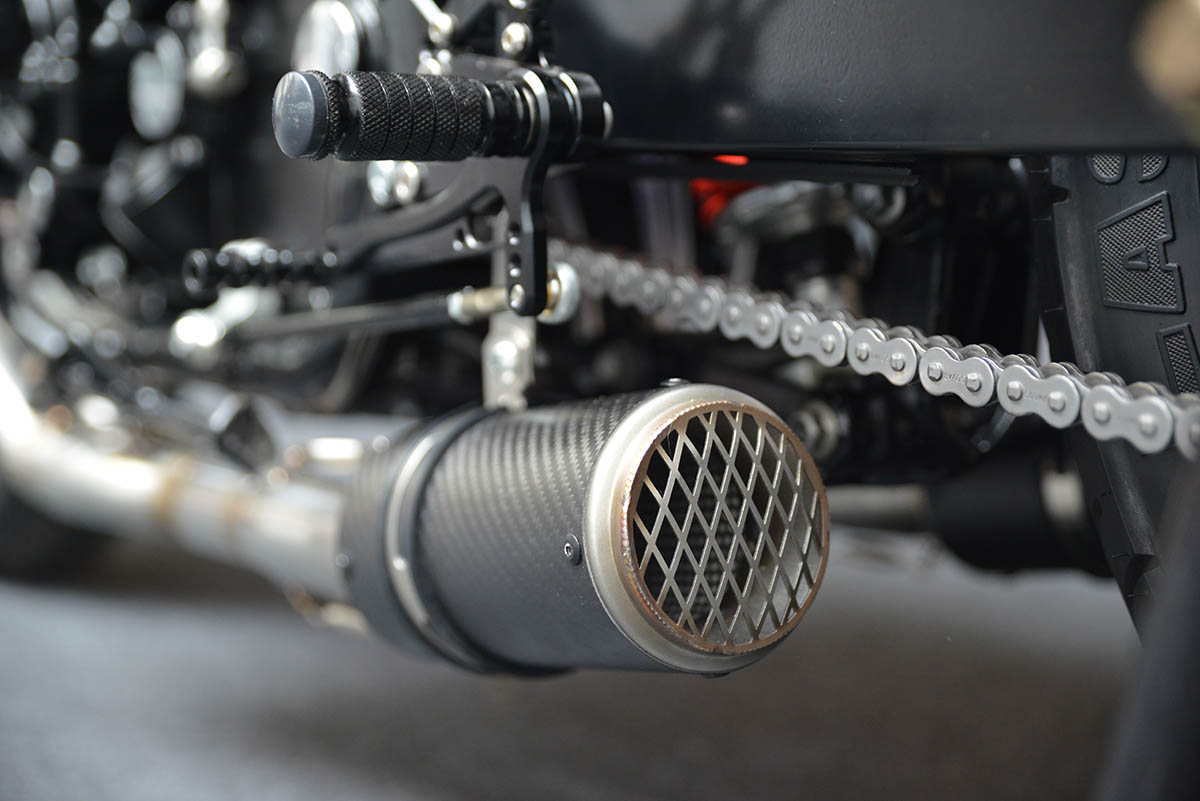 What is it about the finished X-AXIS CBX that you like the most?
Everything! I would say mostly the aesthetic design. Everything meets in the center of the bike. The design has a nice rearward flow along tank and the side covers blend perfectly with the shape of the bike and its rider. They were a piece that came together like magic when there was full flow in the workshop. When you sit on the bike it is perfectly balanced and the riding position feels natural.
I also like the finishing touches of the square air filters, exhaust pipes, paint, mesh and the original square headlights. Everything is original and customized then set up using our experience as professional racers.