We're big fans of Nexx Helmets heritage range. I already have two of their X.G100 helmets in my collection and consider the Nexx X.G200 to be one of the best-looking retro MX helmets on the market. In today's gear feature we take a look at a different type of product they recently added to their range; the Nexx X.G Rucksack. While there are plenty of motorcycle backpacks out there to choose from, the Nexx X.G Rucksack differentiates itself from the bunch by offering a unique feature that their competitors don't.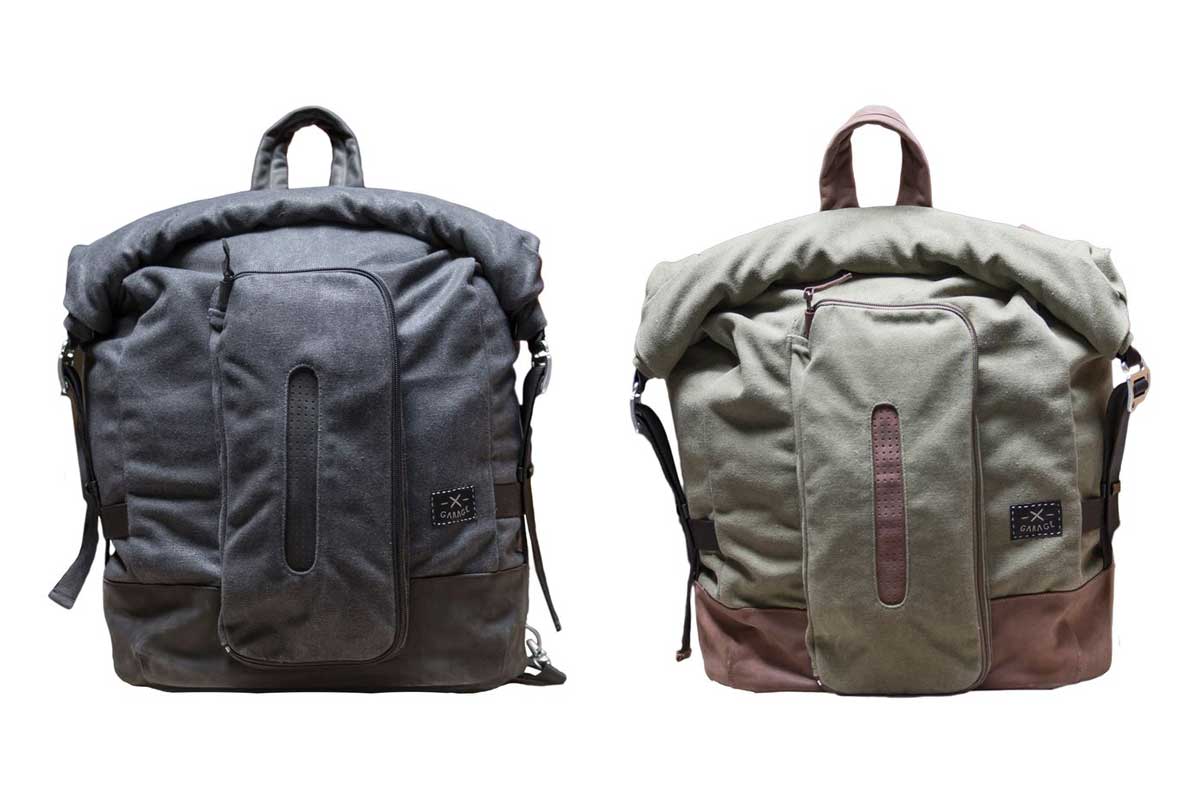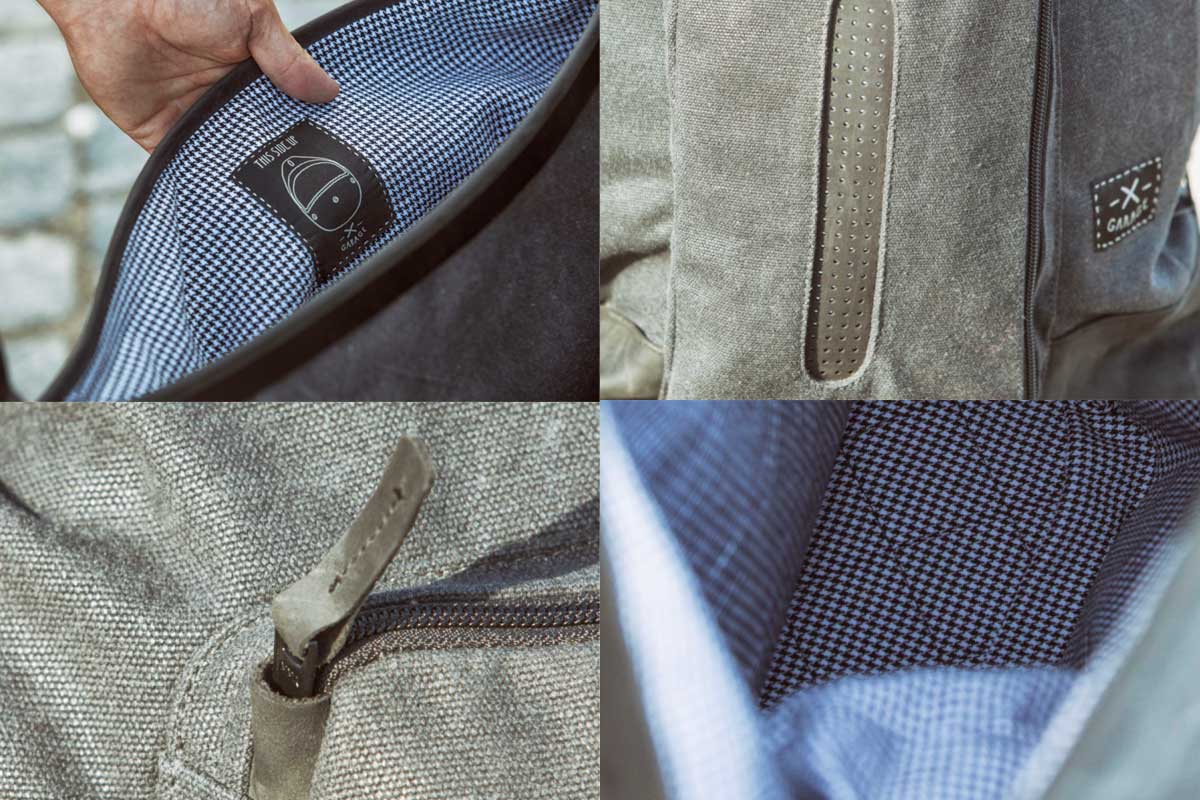 The Nexx X.G Rucksack features a watertight roll-top design that secures using sturdy alloy G clamps. The bag's exterior is constructed from a waxed cotton canvas that has a great vintage look and provides water-resistance. Nexx has then bolstered the rucksack's rugged looks by incorporating hardwearing cowhide leather into high wear areas. On the inside, you'll find a soft, tweed printed cotton and enough space to stash a 17-inch laptop. For improved comfort the adjustable straps and back panel feature ample padding.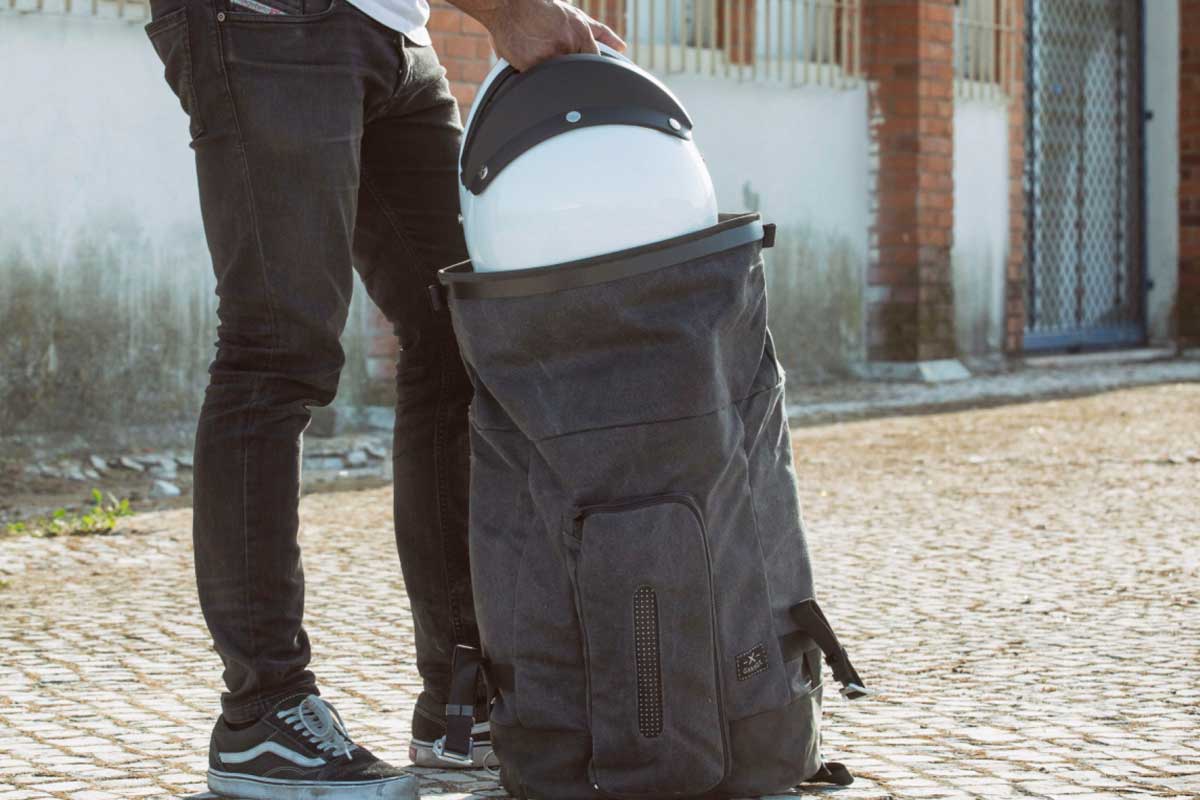 "A rucksack made for your motorcycle, your helmet and your everyday life." – Nexx Helmets
What makes the Nexx X.G Rucksack unique is its storage capacity. While 23 litres may not sound like much its the dimensions of the bag that are a standout. Every motorcyclist knows that carrying a helmet at all time can be a burden. Recognising this Nexx has designed their rucksack to alleviate the problem. To do this they have used short and stout dimensions rather than the traditional tall and slim design of most motorcycle backpacks. This allows you to store a helmet inside the backpack – freeing your hands and keeping your precious helmet out of harm's way.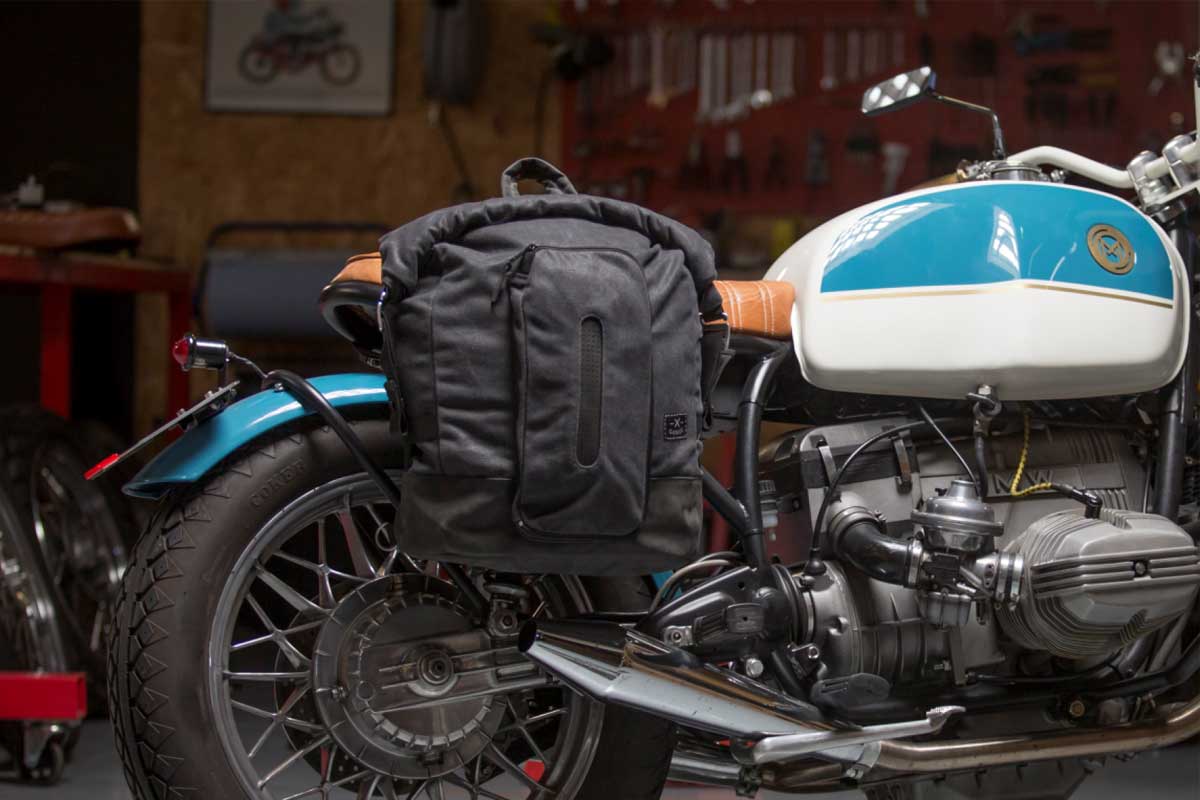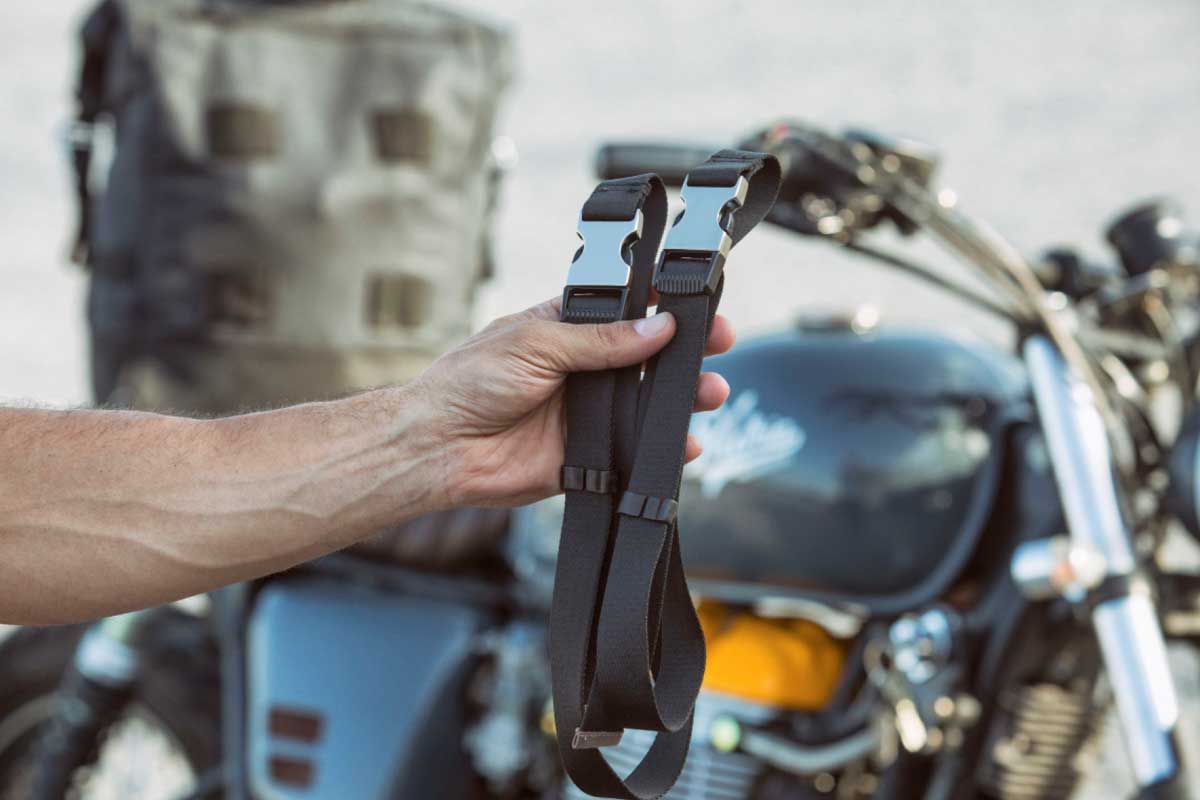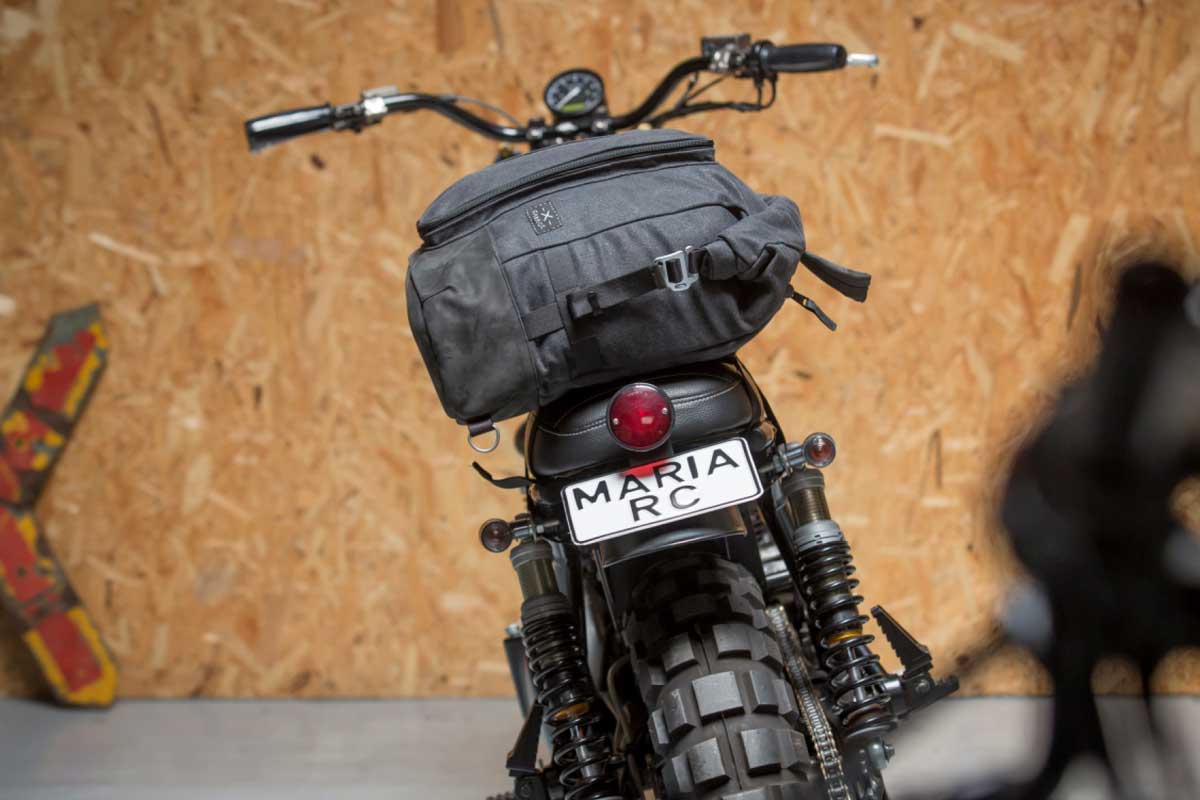 Additional carefully considered features of the Nexx X.G Rucksack include a frontal pocket designed to house the removable visor and peak of their X.G100 series helmets. The padded pocket is also a great place to stash quick access items such as your sunglasses, mobile phone or wallet. Included in the price of the rucksack are a pair of multipurpose tiedown straps. If you'd prefer to not carry your luggage on your back you can use the straps to secure the rucksack to a luggage rack or motorcycle frame. If you happen to get stuck in a heavy or prolonged downpour don't stress; the rucksack also comes with a waterproof poncho that can be quickly installed to keep your belonging safe and dry.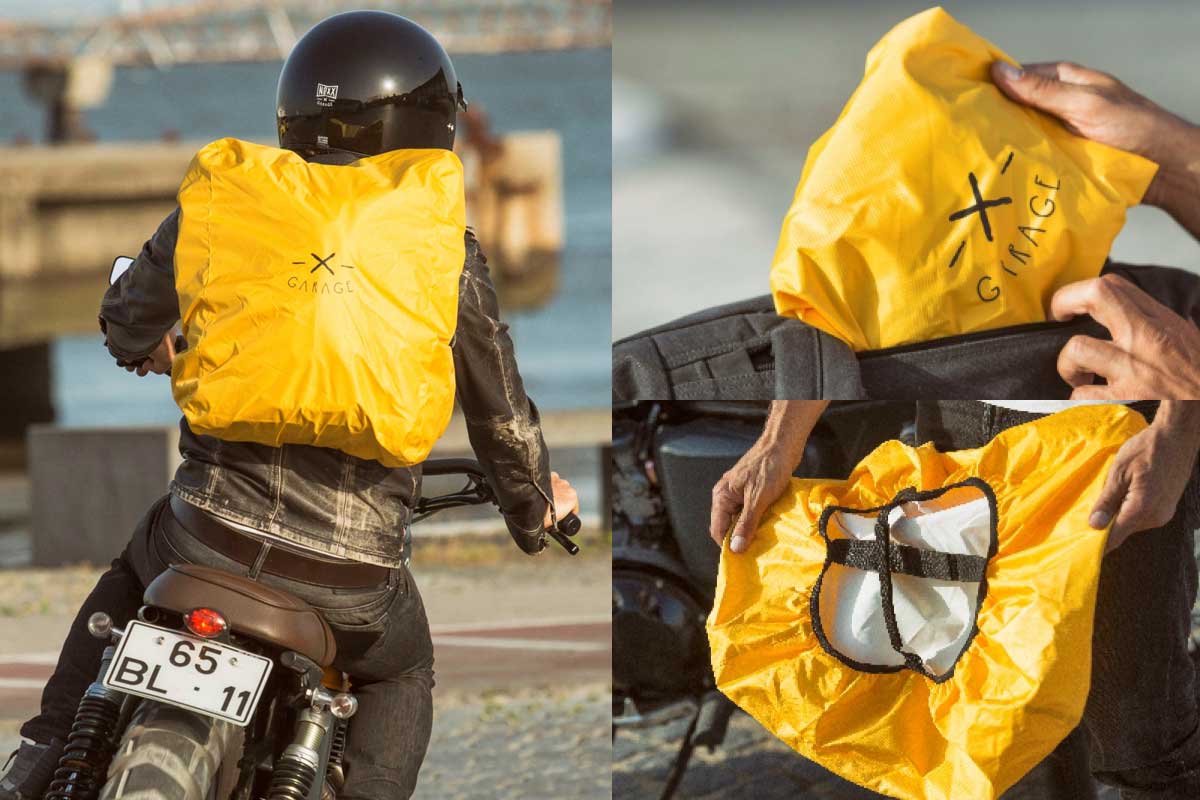 Available in both Oil Black and Tank Green finishes the Nexx X.G Rucksack takes a welcome new approach to motorcycle backpack design. With your helmet stashed on your back, you can relax knowing it won't end up on the floor or in someone else's hands.