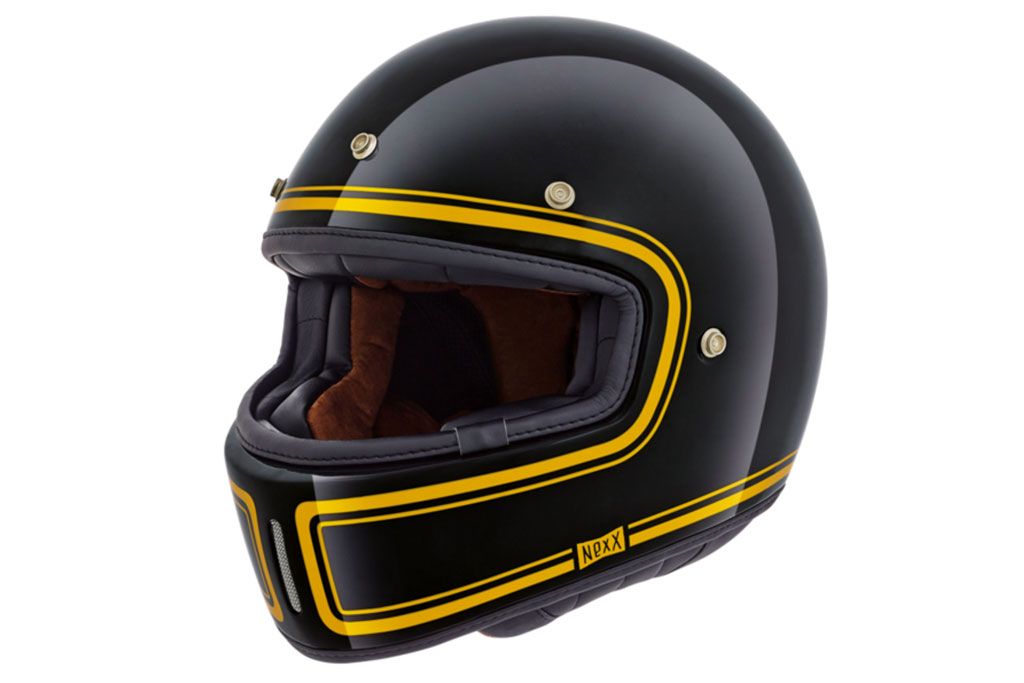 First thing I always look for in my helmets is safety ratings and the Nexx XG100 ticks the boxes being both ECE, NBR and DOT compliant. This means you can pretty much wear it legally anywhere in the world. The helmet's outer shell is reinforced with carbon and it's full faced, which is another safety aspect I tend to opt for. Unlike other retro helmets, the Nexx XG100 comes complete with a snap on visor and a tinted shield, which is a pleasant surprise considering it's priced at around $50 less than the Bullitt. The helmet's interior is adjustable and removable for cleaning and there's a single meshed vent in the chin. At 1.2 kilos it weighs less than your average sports helmet and it secures with a double closure chin strap.
When it comes to the design of the helmet the XG100 oozes retro racer cool. With an extra wide chin and angular eye-opening, it would have looked right at home on James Hunt's head during his F1 days in the seventies. XG100 paint finishes include gloss white, matte black and an assortment of more flamboyant finishes including designs by Portuguese custom workshop Maria Riding Co.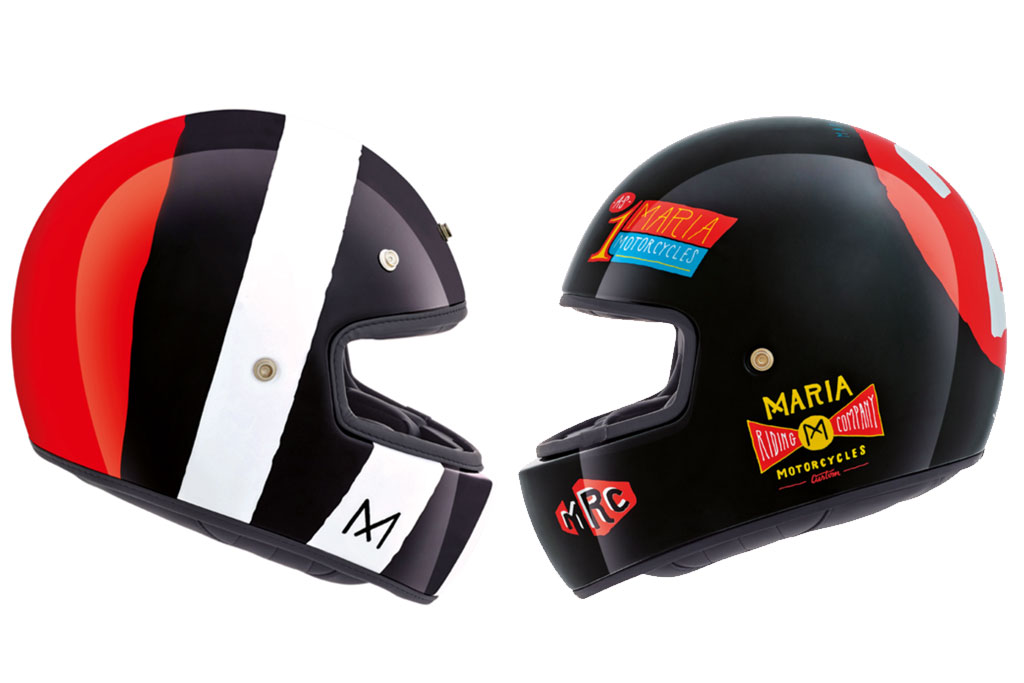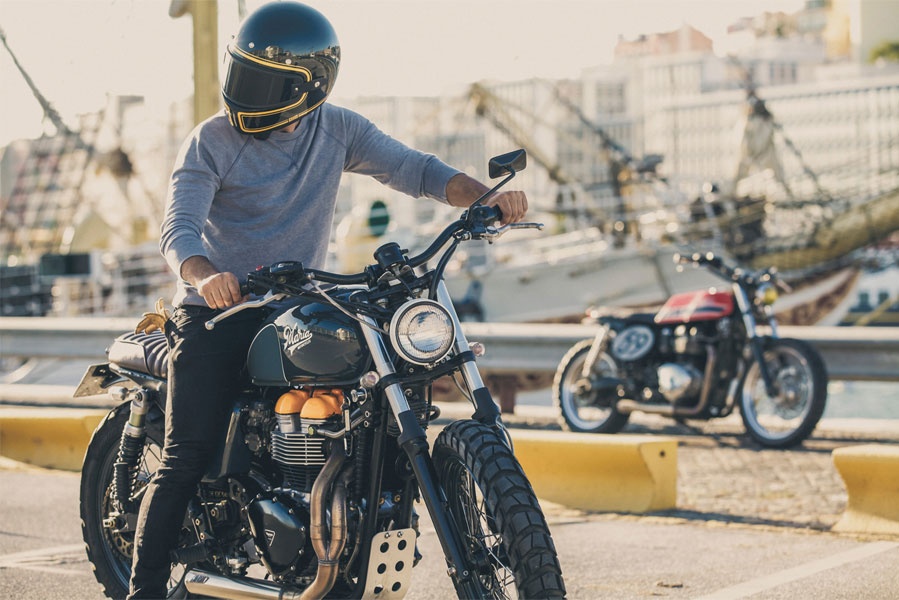 Over the past few years, there's been a huge increase in demand for <a href="https://www.returnofthecaferacers.com/category/motorcycle-helmet/">retro-styled helmets</a>. Thankfully helmet manufacturers have switched on to this fact and they've been answering our needs with some rather great looking lids. Chad Hodge nailed it with his design, which Bell went on to produce as their 'Bullitt' and American brand Biltwell did equally well with their full-faced 'Gringo'. One other company that's also stepped up to the plate is Portugal based Nexx Helmets with their retro-styled <a href="http://www.anrdoezrs.net/links/1923128/type/dlg/https://www.revzilla.com/nexx-xg100-helmets" target="_blank" rel="noopener">X.G100</a>.