Looking cool on a motorcycle used to be effortless. Before the invention of Kevlar and tech fabrics, riders either wore leather jackets, which is timelessly cool, or they got around in their regular streetwear. While the latter meant they could wear pretty much anything they liked – it certainly wasn't the safest approach.
These days we're spoilt for options when it comes to stylish riding gear. And thanks to brands like Swiss manufacturer Rokker Company distinguishing between regular streetwear and dedicated motorcycle riding gear is becoming near impossible.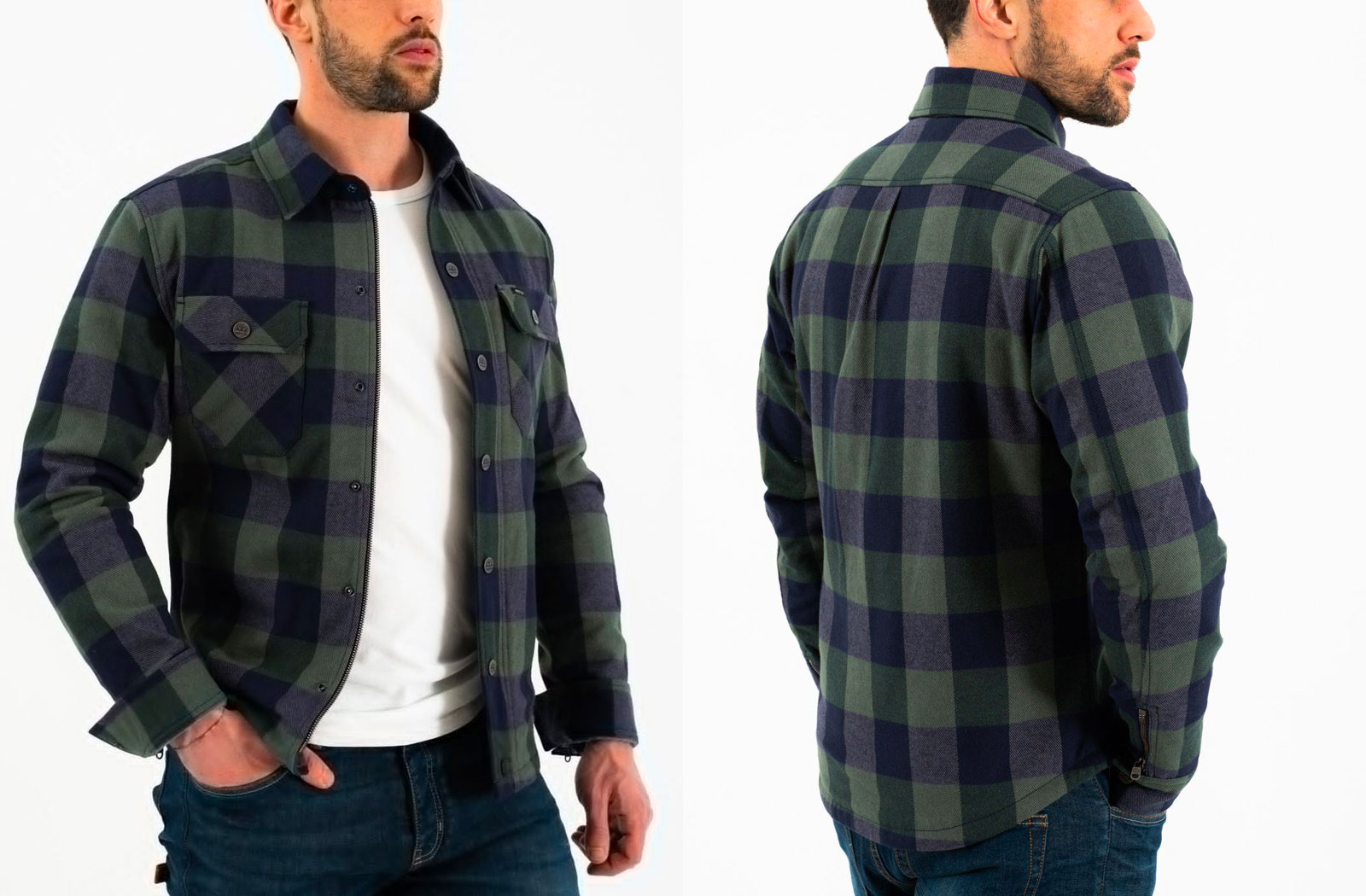 Rokker's latest range of riding shirts is a testament to their style meets function design approach.
The current Rokker riding shirt offering features 4 different color ways. The Richmond, a wide pattern green and navy blue check flannel. The Boston, a steel grey flannel with contrasting black stitching. The Boulder, a wide pattern red and black check flannel. And the Phoenix, a plaid red, cream and black flannel. But aside from their exterior appearance, all 4 versions of the Rokker riding shirts share common design features and protective characteristics.
Rokker riding shirts feature a straight fit collared shirt cut and a concealed main zipper closure behind a classic button up front. To help keep you cool in the warmer months the armpits of each shirt contain zippered ventilation pockets. Rokker has also integrated a Coolmax lining into the design which helps to regulate temperatures and wick away moisture. Additional zippers on each sleeve can also be opened to allow cool air in or closed to perform the opposite function when temperatures drop. An additional windproof membrane then adds a barrier against the cold to create a true four-season riding garment.
As for safety, each Rokker riding shirt utilises a 100% flannel cotton exterior over a UHMWPE stretch denim. The UHMWPE (Ultra-high-molecular-weight polyethylene) woven into the liner provides superior levels of abrasion resistance as well as tear and puncture protection. Each of these carefully considered riding shirts also features shoulder, elbow and back pockets allowing you to level up the line of defence to your liking.
Available from: Revzilla / Rokker Company