When it comes to riding gear every motorcyclist should own a good leather jacket. Historically leather has played a huge role in motorcycling and with good reason. Despite breakthroughs in tech fabrics, leather still offers some of the best abrasion resistance money can buy. Like chips and gravy, leather also happens to be the perfect accompaniment to a motorcycle. Since Marlon Brandon donned a leather jacket in 'The Wild One' in 1953 leather jackets have become synonymous with motorcycling. Unfortunately not all leather jackets are created equal so we put together this special 'Form vs Function' feature to help you find a jacket that's capable of protecting your hide.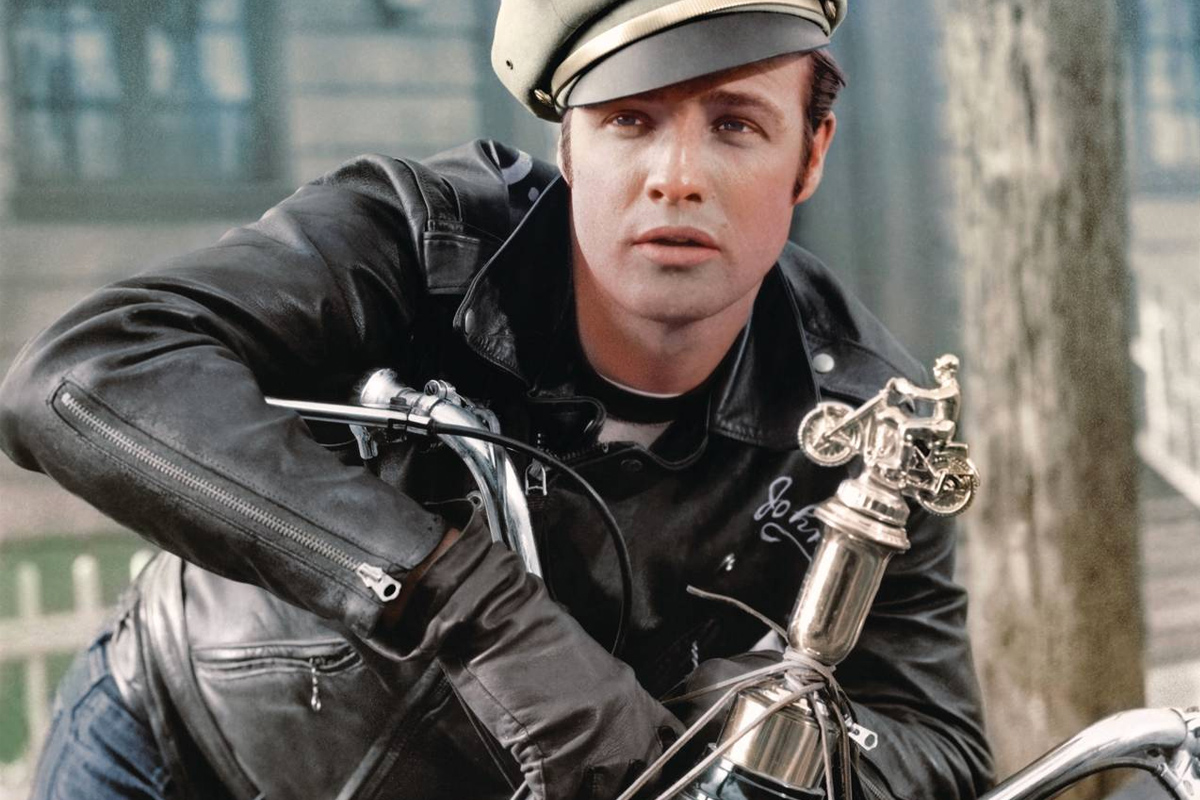 1. Form vs function
Your first consideration when buying a leather jacket for riding in is whether or not it has been made by a specialist motorcycle apparel company. Buying a leather jacket from your favorite fashion label will not offer you the same protection as a jacket made by a dedicated motorcycle gear manufacturer; no matter how much it costs. That is because there are special considerations that need to be made designing motorcycle jackets. These include things such as thickness, burst resistance, abrasion zones, stitching placement, types of fasteners and additional armor. A dedicated manufacturer of motorcycle jackets will have conducted research and testing to ensure their products offer the protection you need in the event of an accident, and not just look good on a catwalk.
2. The right fit on and off the bike.
Another very important difference between a fashion leather jacket and one designed for riding is the fit. On a motorcycle, you adopt a unique posture. When you ride your arms are outstretched and your back is curved. In a regular jacket, this kind of pose results in your wrists and lower back being exposed. The sleeves in a fashion jacket are also made to look best when your arms are relaxed. In a riding position, they will create resistance against your shoulders and arms that will lead to fatigue. A well-designed leather motorcycle jacket will be longer in the back to keep your spine and kidneys covered while riding. Its sleeves will be pre-curved for comfort and slightly longer with fasteners to keep your wrists covered and allow you to limit the airflow on cooler days.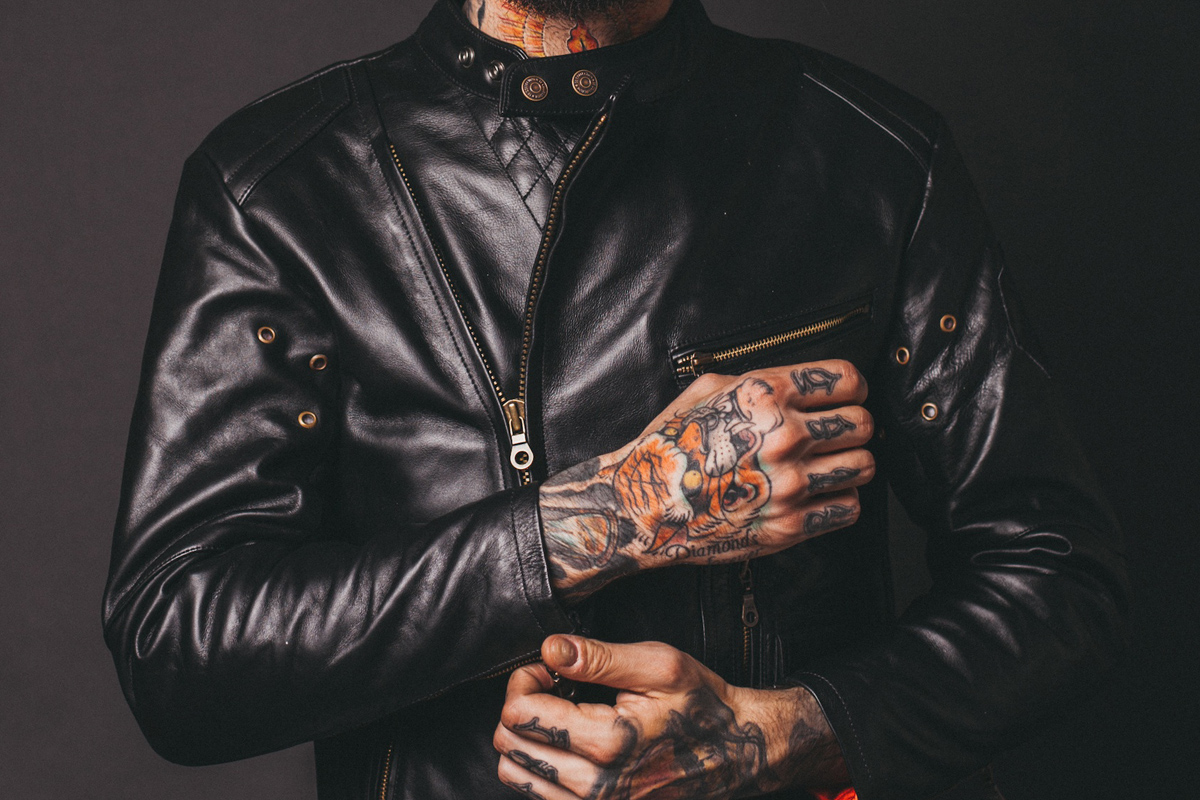 3. As tough as an old boot
Leather is tough, but it comes in different thicknesses that provide different levels of protection. Supple calf leather might feel great, but it won't offer the same protection as a thicker alternative. As a rule, aim for a jacket made from leather that is at least 1.2 to 1.4 mm thick. It may not sound like a lot but that equates to around 4 seconds of slide time. As a comparison, your favorite denim jacket will last 0.2 to 0.5 seconds when it connects with the road. Double the leather up and the protection level increases exponentially. Two layers of 1.4mm leather can provide an impressive 18 seconds of abrasion protection. Specialised motorcycle jackets use different thickness leathers and layering in different areas to optimize protection.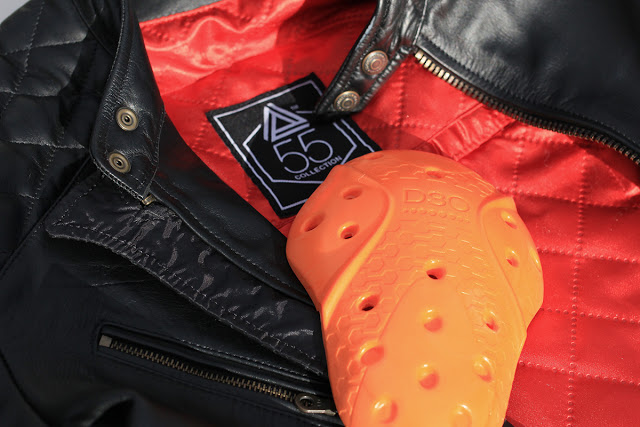 4. The school of hard knocks.
The most important reason to buy a leather jacket designed for motorcyclists is the integration of armor. A typical motorcycle jacket will feature armor in the elbows, shoulders, and spine. The types of armor us vary. Some of the latest armor technology uses shock absorbing material that offers increased comfort and a low profile fit such as that manufactured by D30.
Stitching is also a key consideration. The material used, its placement and the amount of stitching on a riding jacket is key to its ability to withstand an accident. Remember the 3 key things your jacket should offer in terms of safety are abrasion, impact and burst resistance.
5. A jacket that suits your style.
While a motorcycle jackets functional performance is essential there's nothing wrong with wanting to look good on your bike. Sportbike gear has been the dominant style in riding apparel for years, but not everyone wants to appear as though they just took part in the latest GP. Thankfully you don't have to. There are now riding gear brands who sell jackets to suit pretty much any motorcycle or rider style. Classic brands like Schott and Vanson leathers who sell iconic styles they developed back in the 1950s. Then there are newer labels like Roland Sands Designs and 55 Collection who offer modern streetwear influenced designs. Longtime sports riding brands like Dainese now also cater to the classic and custom motorcycle crowd. So whether you're after a closed collar, cuffed sleeves, an integrated hood or a lambswool lining you can be sure there's a motorcycle jacket that will meet your style needs.
So when you head out to buy your next leather motorcycle jacket keep these things in mind. Don't settle for anything that puts form before function. As motorcyclists, our risk of injury is already increased so do whatever you can to keep your skin safe.