The Speed and Strength SS1600 Straight Savage motorcycle helmet utilizes a modern street bike design which is both ECE and DOT safety approved. The helmets outer shell features the companies Air Strike airflow system for improved cooling and a unique lockdown security visor system. On the inside, an S&S Cool Core liner helps to wick moisture while the visor itself is UV, fog, and scratch resistant. The matte finish, asymmetrical digi camo styling may not suit everyone's taste (or ride), but at only 1550 grams and costing around $200 it has plenty of other appealing qualities.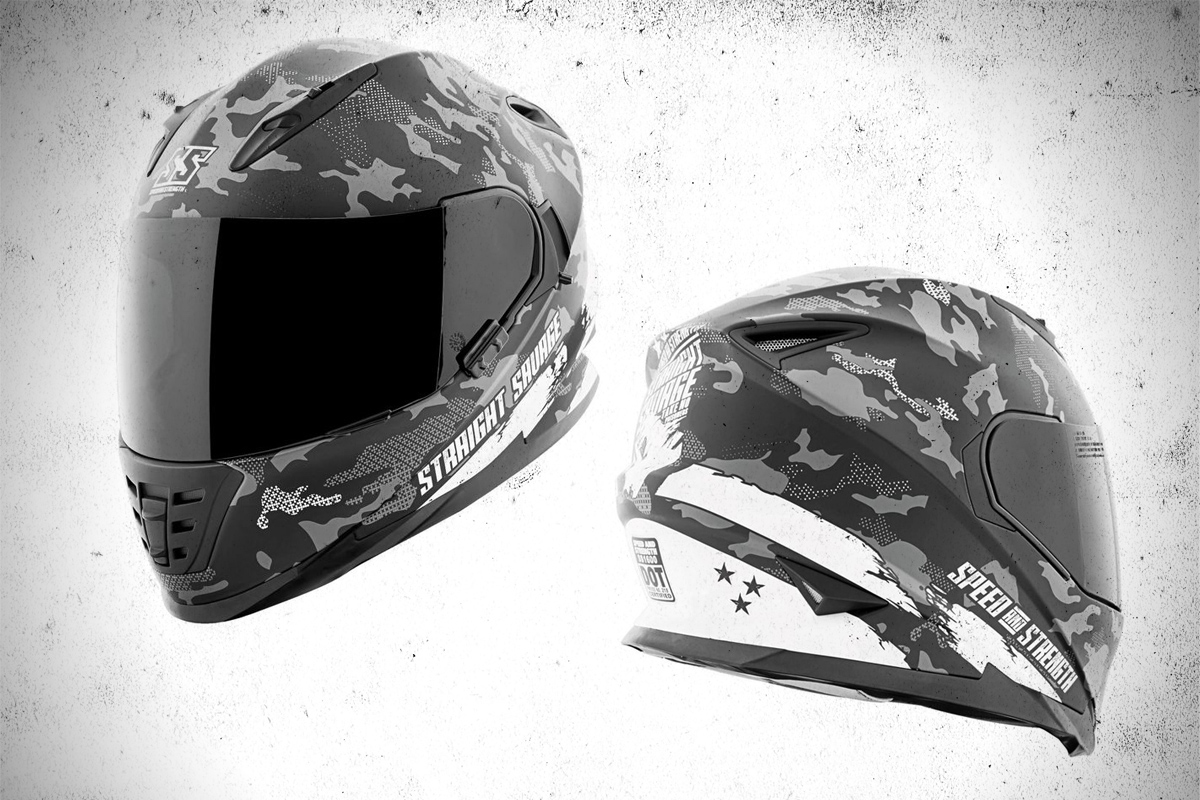 The Speed & Strength Straight Savage motorcycle jacket features a cowhide leather and 12oz cotton waxed canvas outer that will beautifully showcase the hard knocks of everyday use. Designed for seasonal flexibility the jacket has a removable hoody liner and specially designed ventilation pockets that can be easily opened and closed for adjusting internal airflow. Waist, collar and wrist fasteners hold everything in place and there are additional belt straps to ensure the jacket won't lift and expose your skin during an unexpected slide. Vault CE approved armor in the jackets shoulders, elbows and back add additional defense during an accident while reflective details aim to prevent them altogether.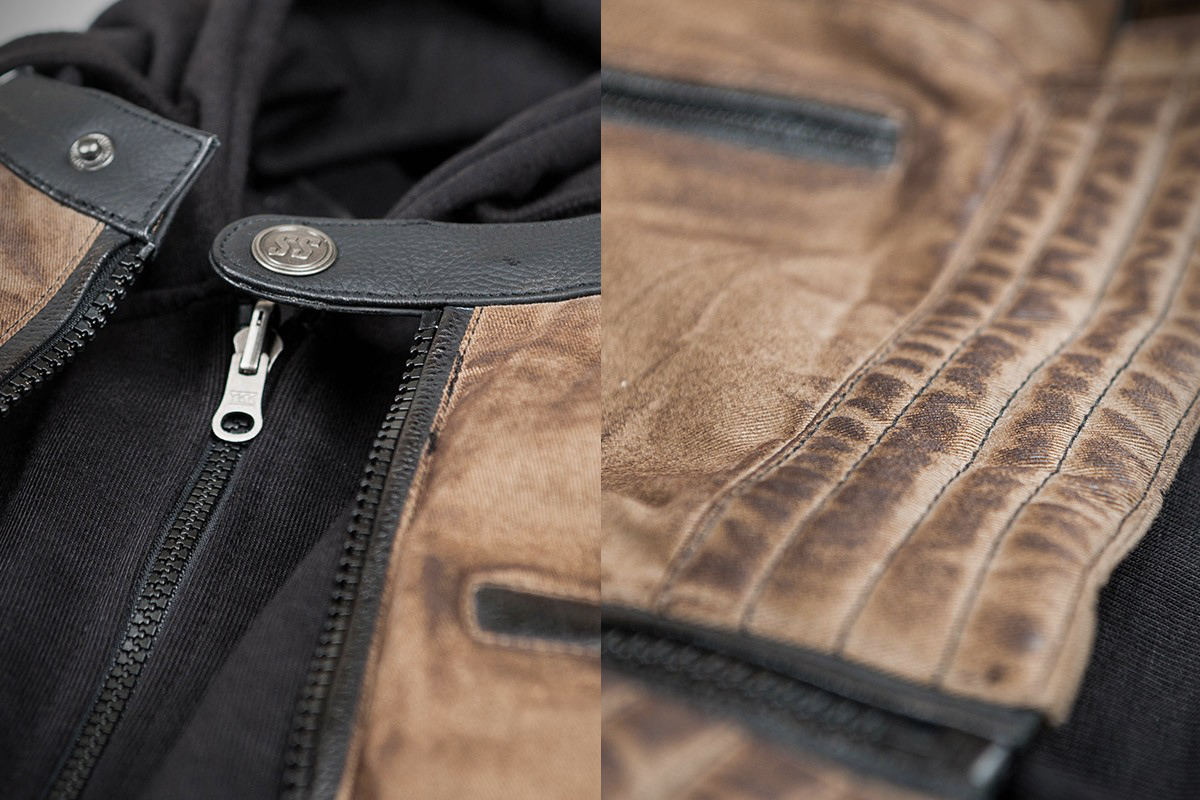 We are big believers in armored gloves here on Return of the Cafe Racers and although it may not be possible to individually wrap each of your digits, keeping your knuckles covered can help to dramatically reduce hand injuries. The Straight Savage leather motorcycle gloves incorporate form-fitting thermoplastic into their design to do just that. Perforated upper panels help to disperse heat while a pre-curved design improves comfort during longer hauls. Outer seams on the fingers and expanding panels add to the gloves comfort levels while reinforced palm panels provide additional safety.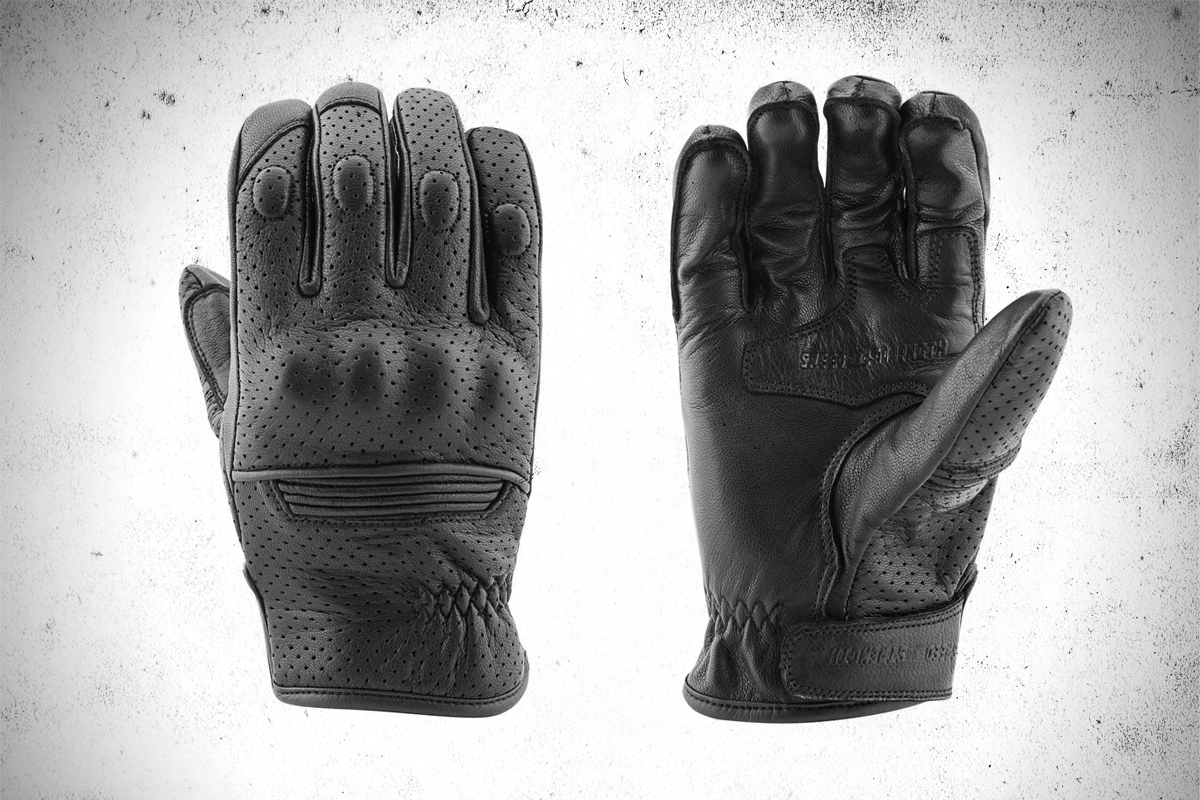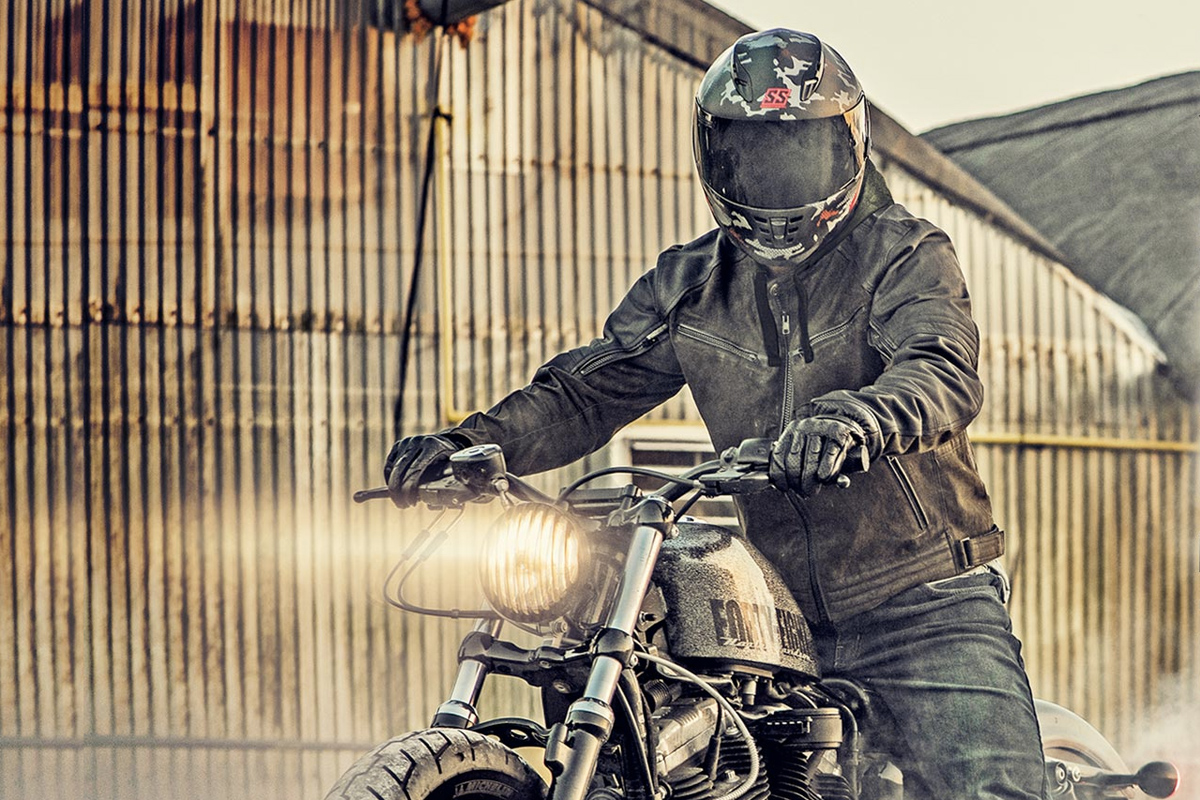 Since 2009 Speed & Strength have been redefining riding gear with their "Two Wheel Communal Consciousness" approach. Creating well priced protective
riding gear
for both the track and street they offer a full range of gear from helmets to riding shoes. For 2018 Speed and Strength have created the "Straight Savage" series. A gritty lineup of streetwear that blends hard-edged styling with solid safety and all at a competitive price.