If you're looking for retro riding gear with genuine heritage you can't go past AGV helmets. The Italian manufacturer has been making helmets since 1947. During the past 7 decades, they've fine-tuned their products on race tracks around the world. Today the company is owned by fellow Italian riding gear manufacturer Dainese. Like Dainese, the AGV brand loves to celebrate its history which resulted in the development of the open face AGV X70 helmet.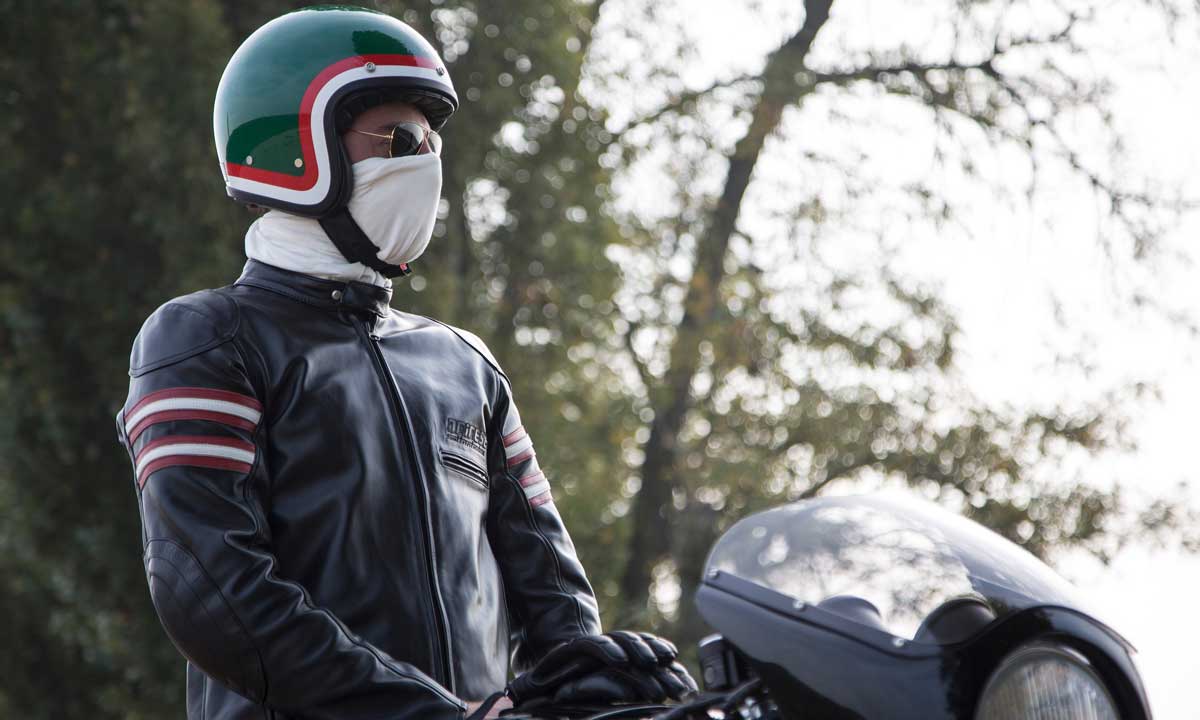 Back in '54 AGV developed a new style of helmet that's now referred to as the jet. The style was quickly adopted by almost every other helmet manufacturer around the world. Eventually, open-faced helmets were phased out of racing when safer full-faced alternatives became available. But out on the street, many riders still preferred the look and the freedom open face helmets offer.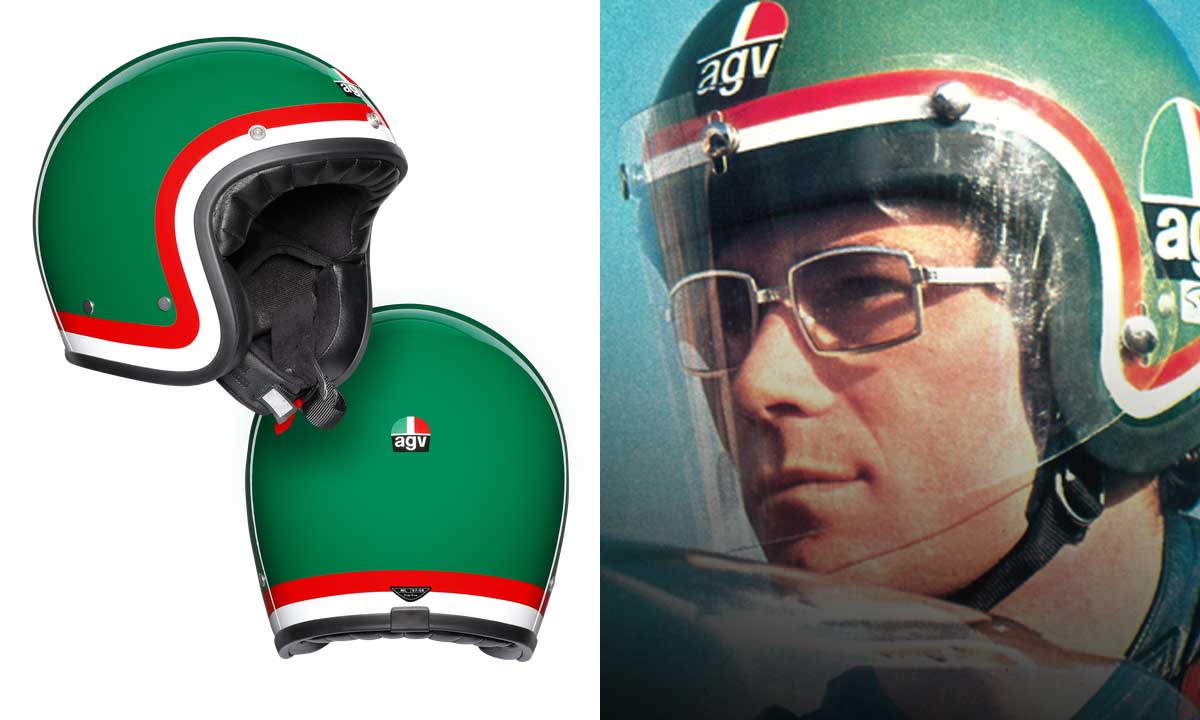 The AGV X70 was designed to be as true to the helmet's original design as possible. As a result, the timeless styling is there but the helmet now benefits from modern construction techniques and materials. The X70 combines an ACF fiberglass shell with an EPS liner to achieve a European standard safety rating. The X70 is held in place by a double D-ring closure and padding around the straps ensures day-long comfort. The helmets liner is made from eco-leather that's specially sewn to compliment its classic look. Inside you'll find a removable, washable liner that guarantees years of use.
Adding to the classic styling of the AGV X70 helmet is a wide range of retro colors and patterns to choose from. Along with a selection of timeless color schemes, AGV has included 2 designs in the range based on helmets worn by legendary Italian Grand Prix racer, Renzo Pasolini. The aptly named 'PASOLINI' replicates Paso's AGV race helmet while the 'MONTJUIC' is an homage to his twin eyed silver helmet which he created himself after people questioned the quality of his eyesight.
AGV has also developed a range of accessories to complete the look of your X70 helmet. These include retro flat visors, MX style 'Legend' goggles or press stud peaks.