The Borrego motorcycle gloves are the work of American born and bred riding gear manufacturer Biltwell. First launched in 2006 Bilwell started out as a hard parts company producing affordable alternatives to the overpriced, garish parts that dominated the Harley scene. In the years since Biltwell has diversified its offering to include riding gear. All of the gear in the range adheres to their affordable, low key style ethos, which is evident in the design of the Biltwell Borrego Gloves.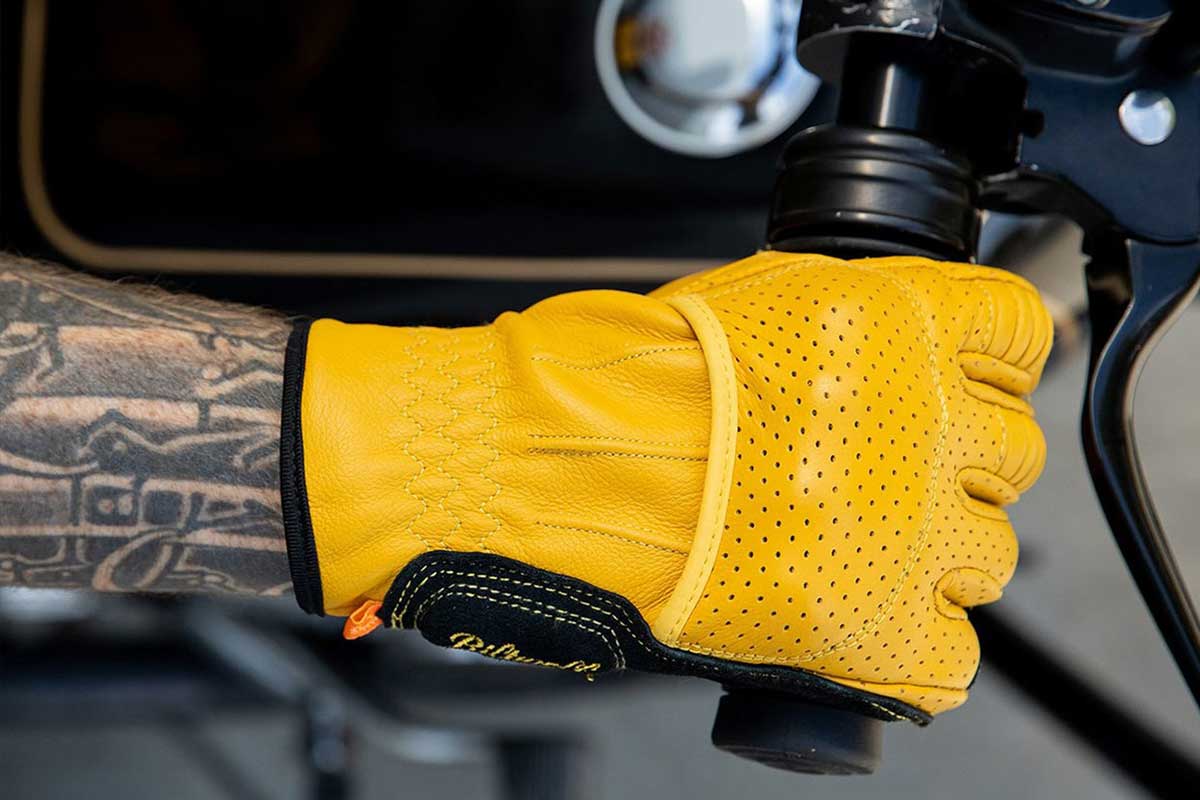 Each pair of Biltwell Borrego gloves are made from 100% hard-wearing leather so they can handle the wear and tear of daily riding. To fulfill CE certification requirements Biltwell has double-stitched all of the glove's seams and integrated impact-resistant knuckle guards into the design. High friction areas utilize suede panels for comfort and grip.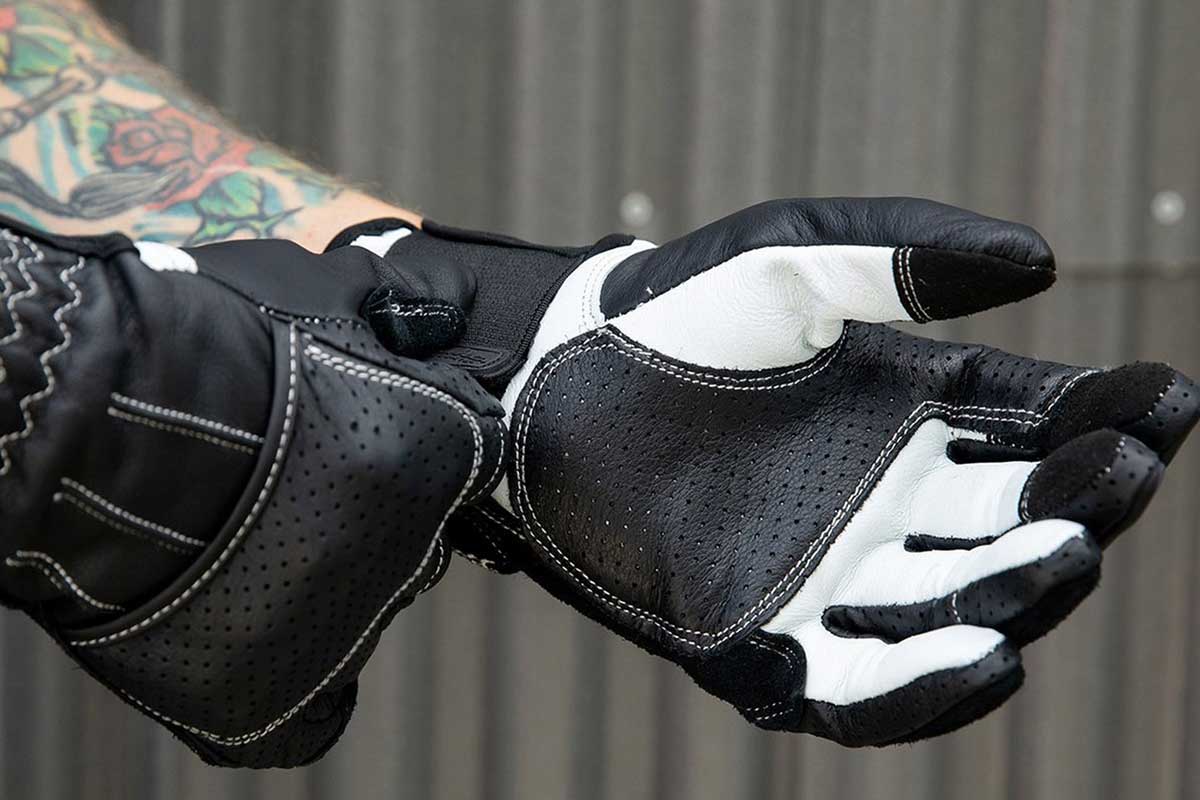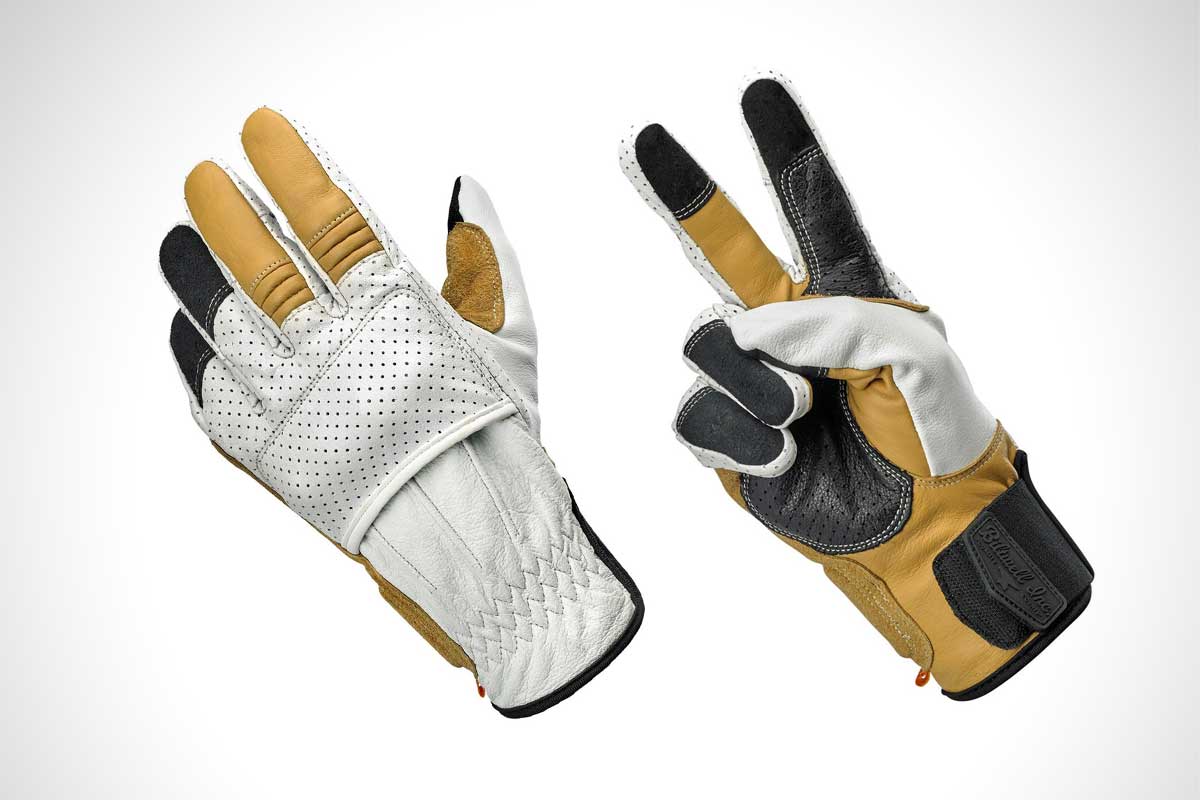 For your convenience, the Blitwell Borrego gloves feature touch screen sensitive thumbs and fingertips. On the inside, a moisture-wicking fleece lycra half liner keeps your hands dry and cool. Perforated panels on the palm aid with ventilation and make these motorcycle gloves ideal for summer to fall riding. Large adjustable closures and gathered elastic on each wrist allow for fitment adjustability and comfort.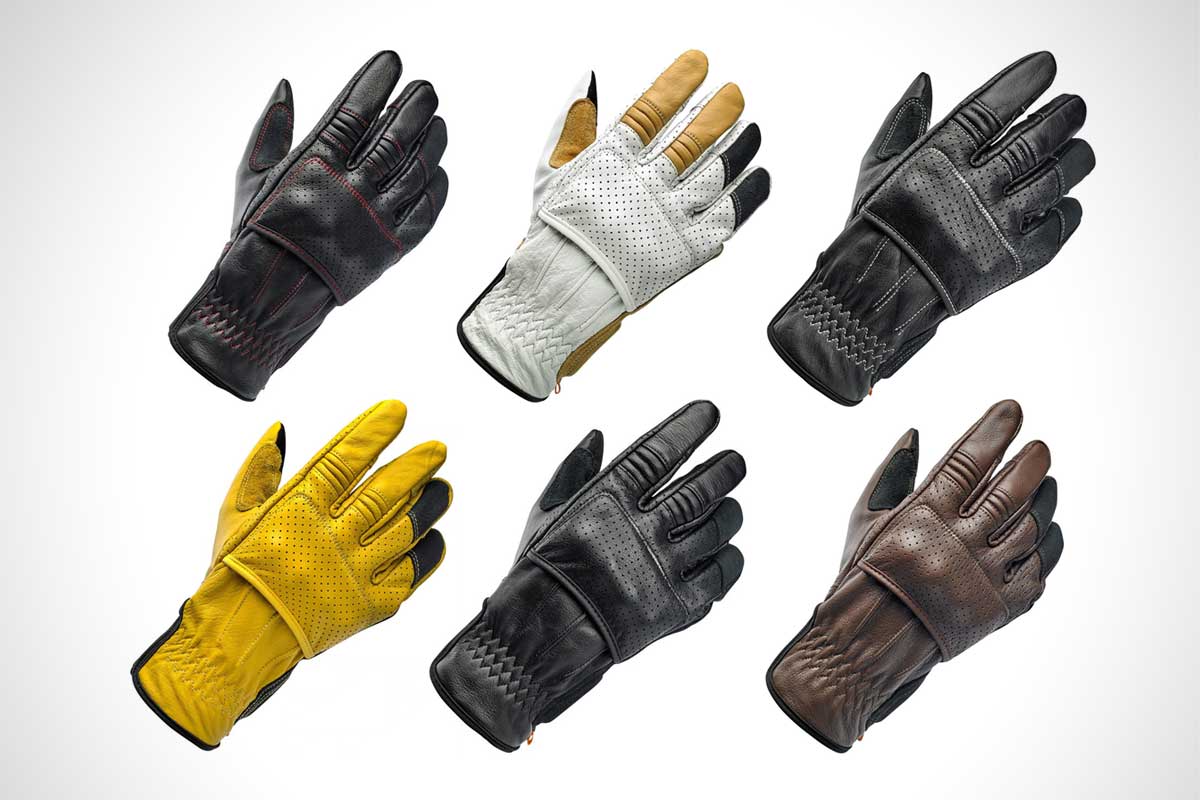 Biltwell offers the Borrego gloves in 6 color combinations including black/black, chocolate/black, black with redline stitching, cement (off white/tan/black), gold/black and black with cement stitching. At a touch under $100 USD, these Biltwell Borrego gloves offer a solid blend of safety and timeless, styling that's hard to beat.