If you have ever delved into the chopper scene you're sure to have heard of the brand Biltwell. Based in Southern California Biltwell have played a major role in the growth of the custom scene since their launch in 2005. At the time Biltwell rejected the OCC driven, textbook chopper look of excess billet, chrome skulls and flames and leather tassels. It was a breath of fresh air in a staid scene and it was definitely the right approach to take. The Biltwell catalogue started out as a series of bolt-on dress-up parts for custom Harley builds before expanding to include DOT and ECE approved riding gear. Amongst the Biltwell range of riding gear is the Gringo S, a classically styled motorcycle helmet that looks right at home on pretty much any style of retro ride.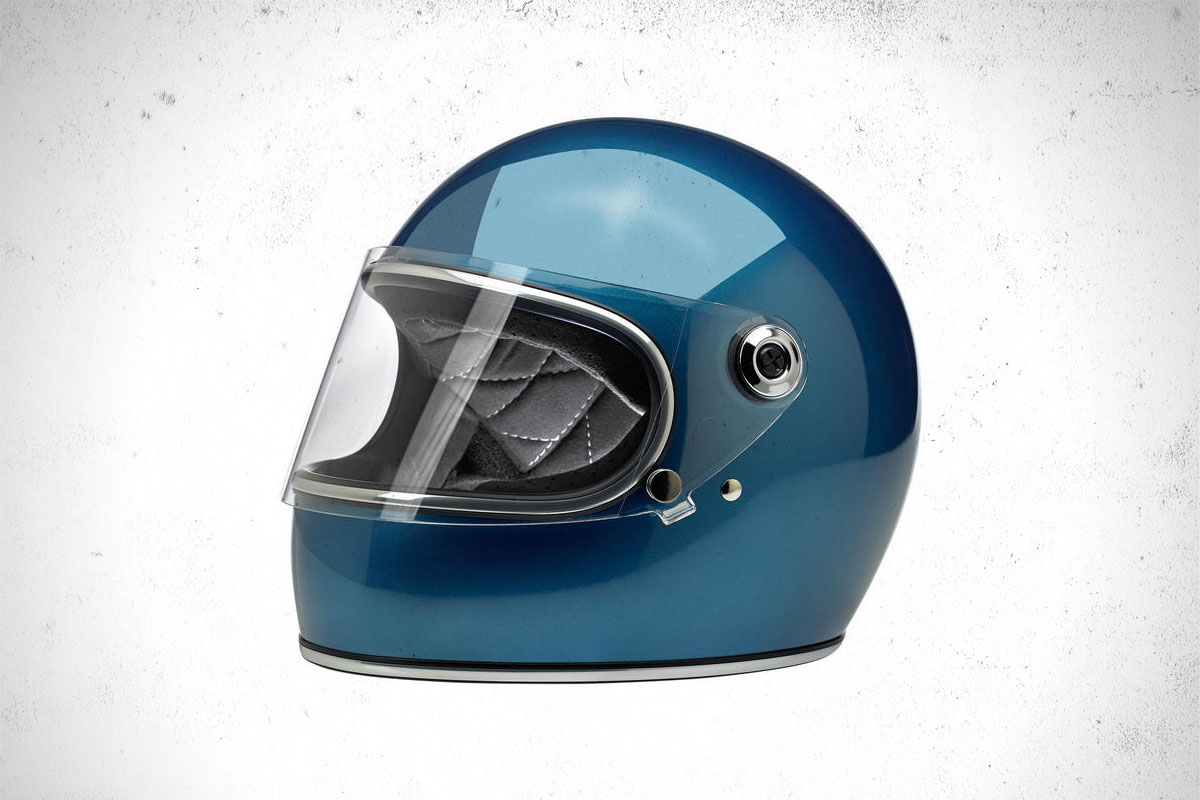 The Gringo S is an evolution of the Biltwell Gringo helmet range. Constructed using the same processes and materials as the Gringo, Gringo S buyers benefit from the addition of a flip-up face shield and as well as ECE homologation. The Gringo S is constructed using an ABS plastic outer shell and 3 piece EPS inner lining. Improvements to the chin bar and lower cheek pads provide the wearer with a more secure fit than previous models as well as contributing to the helmets ECE certification. Biltwell has also extended the Gringo S lifespan by making the lining removable and replaceable.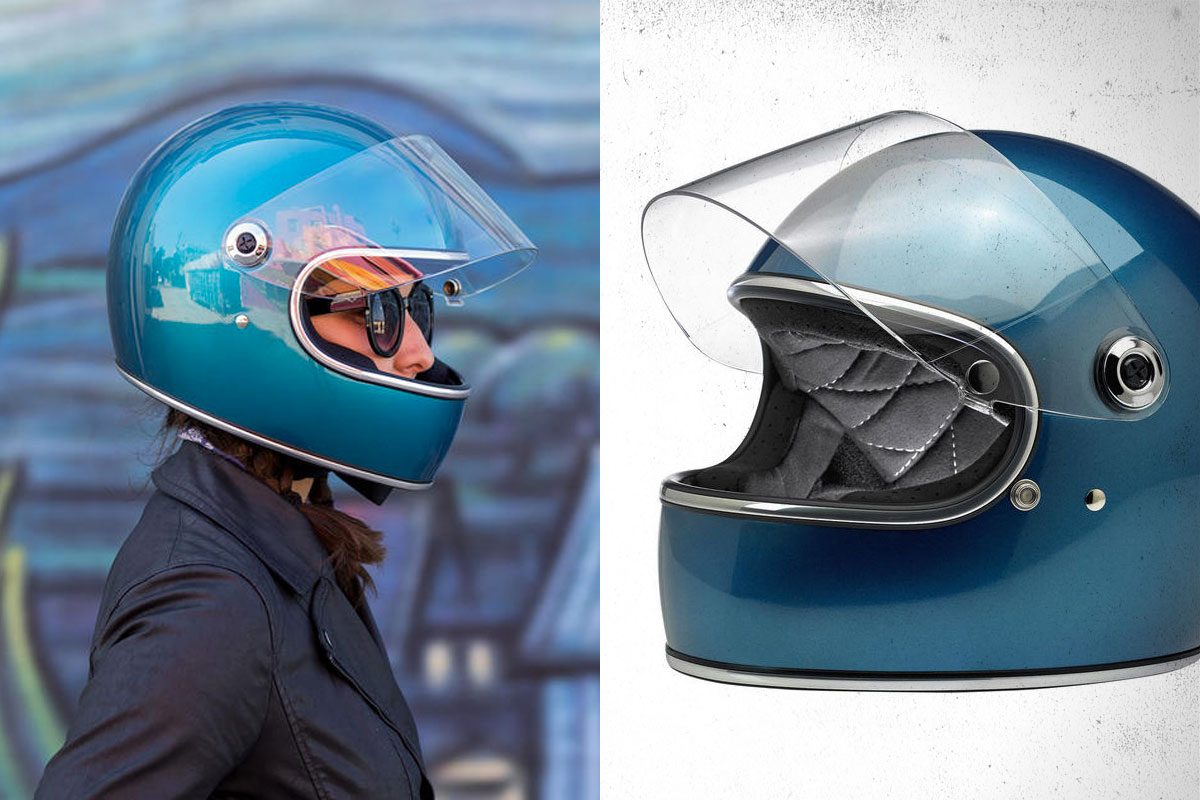 Exterior features of the Gringo S helmet are sparse like its visorless sibling. While this means the helmet breathes less than others on the market it's key to the helmets authentic retro look. To block out the wind the helmets CE-certified visor flips down and secures with a simple press stud. A built-in thumb tab makes lifting the visor a single-handed, effortless affair. The visor is also both fog and scratch resistant for additional safety and robustness. An industry standard double D closure chin strap secures the Gringo S in place and Biltwell has added Lycra fleece tabs for improved comfort.
The Gringo S is available in a wide range of colours and finishes including the metallic 'Pacific Blue' seen in these photographs. At only $220 USD this Biltwell helmet represents great value in the saturated retro helmet market.