If you're looking for a classically styled motorcycle jacket but don't want the bulk or weight associated with leather, waxed cotton is the answer. Developed sometime around the 1920s waxed cotton was developed as waterproof wear for the sailing industry. In later years, when motorcycling came into vogue, the waxing process was applied to motorcyclist riding gear as a way of keeping riders dry and warm. One country where waxed cotton has seen much success is Britain and it lives on today thanks to riding gear brands like Merlin and their Barton 2 jacket.
Merlin combines the classic look and functionality of waxed cotton with modern safety technology to create highly functional gear for riders of all styles. This is evidenced by the new Merlin Barton 2 Waxed Jacket. Constructed from Halley Stevensons waxed cotton canvas the exterior of the Barton 2 repels water and dirt and, due to the nature of waxed cotton, will take on a vintage look patina over time.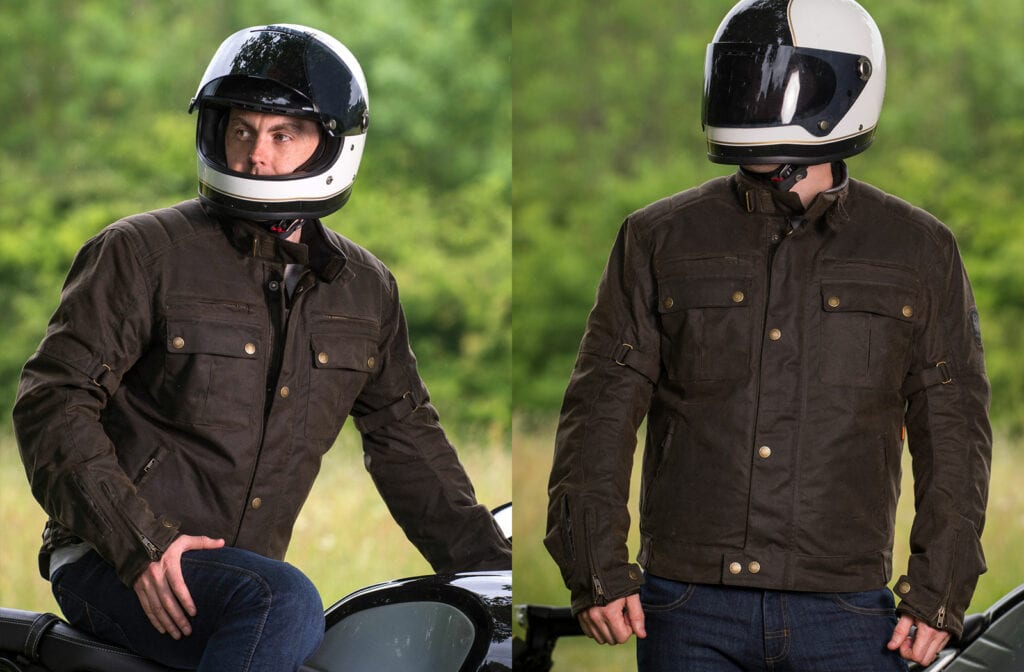 The Barton 2 is cut slightly longer than the waist to provide extra protection from the elements. There are 4 external quick-access pockets and 3 additional internal pockets for fragile items. One consequence of waxing cotton is that it does not breath well so sweat can quickly build up inside a traditional waxed jacket. Merlin has overcome this issue by adding a breathable Reissa membrane liner which is also waterproof for double the water resistance. Riders also have the option of installing a 150g thermal liner for when things get really chilly.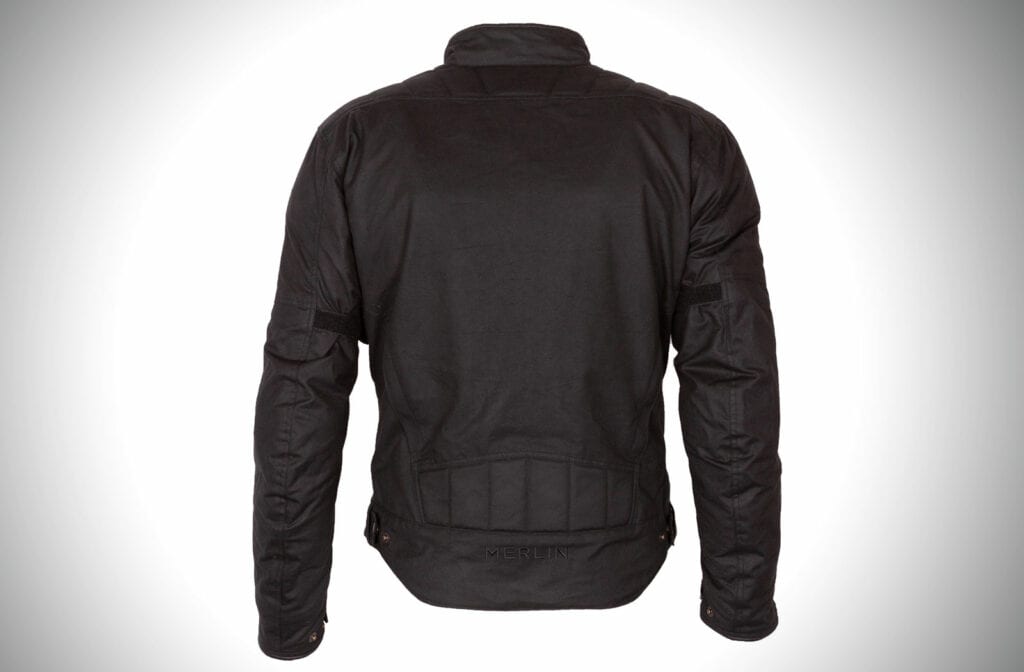 As any motorcycle jacket worth its salt should, the Merlin Barton 2 comes with CE Level 1 D30 armour in the shoulders and elbows. The back of the jacket also has space to fit an option back protector which can be purchased separately. There's also a jacket to jean zipper which can be used to firmly secure the jacket in place for absolute peace of mind.
To further bolster this jackets classic aesthetic Merlin has applied quilted yoke details to the shoulders and lower back and their trademark Marton Mills Scottish tartan panels to the interior. The Merlin Barton 2 motorcycle jacket is available in either a black, navy or olive finish and retails for a touch under $300.
Available from: Revzilla