Shoes and boots designed for motorcyclists often battle with finding a balance between form and function. They tend to offer either sturdy protection or stylish looks, but rarely both. The Stylmartin Jack Boots, though, delivers both. With protection and padding tailored to riding, these casually styled boots are just as much at home on a motorcycle as they are being worn out on the town.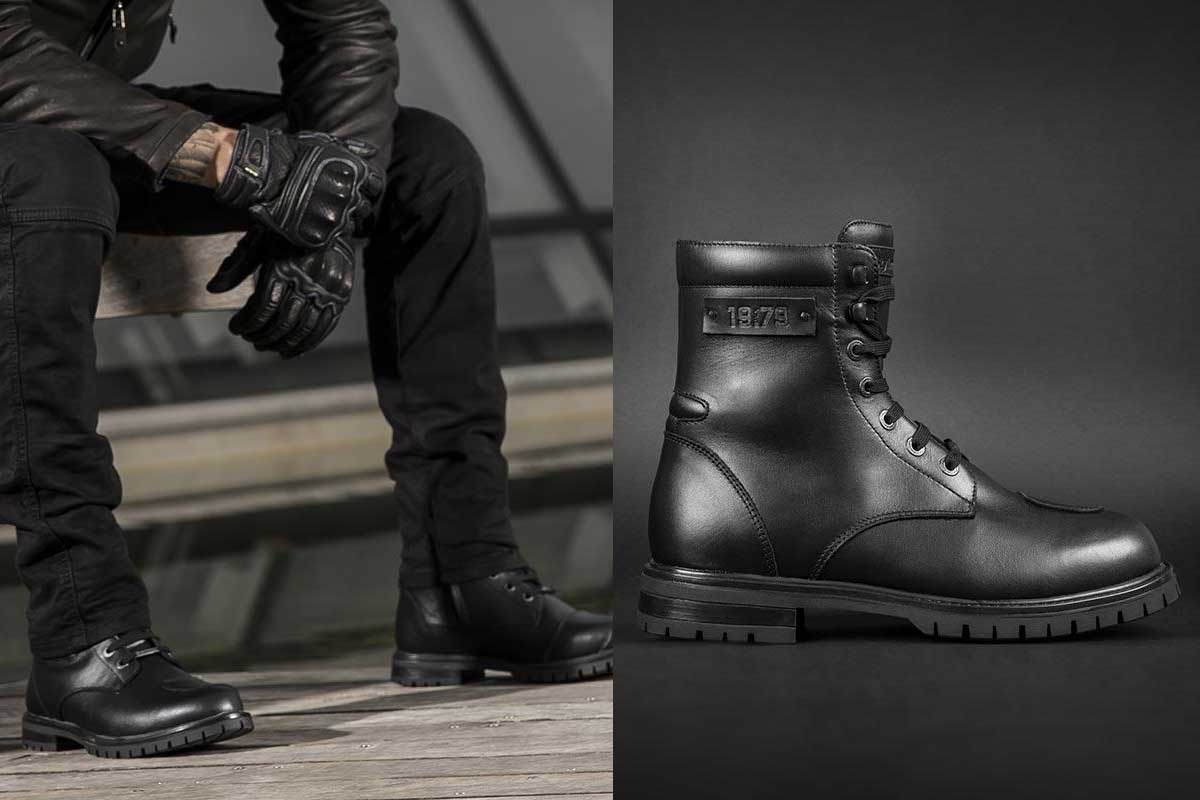 Cut and formed from full-grain leather, the Stylmartin Jack Boots contain a waterproof lining that allows for breathability while keeping things dry. Internal malleolus protection on both sides of the ankle ensures safety while maintaining a slim, casual look. The Jack boots also have reinforcement at the heel and toe, as well as a sewn-on gear shift protector cut from the same leather for longevity. For the sole, Stylmartin has used moulded rubber that offers sturdy crash protection and steadfast anti-slip grip.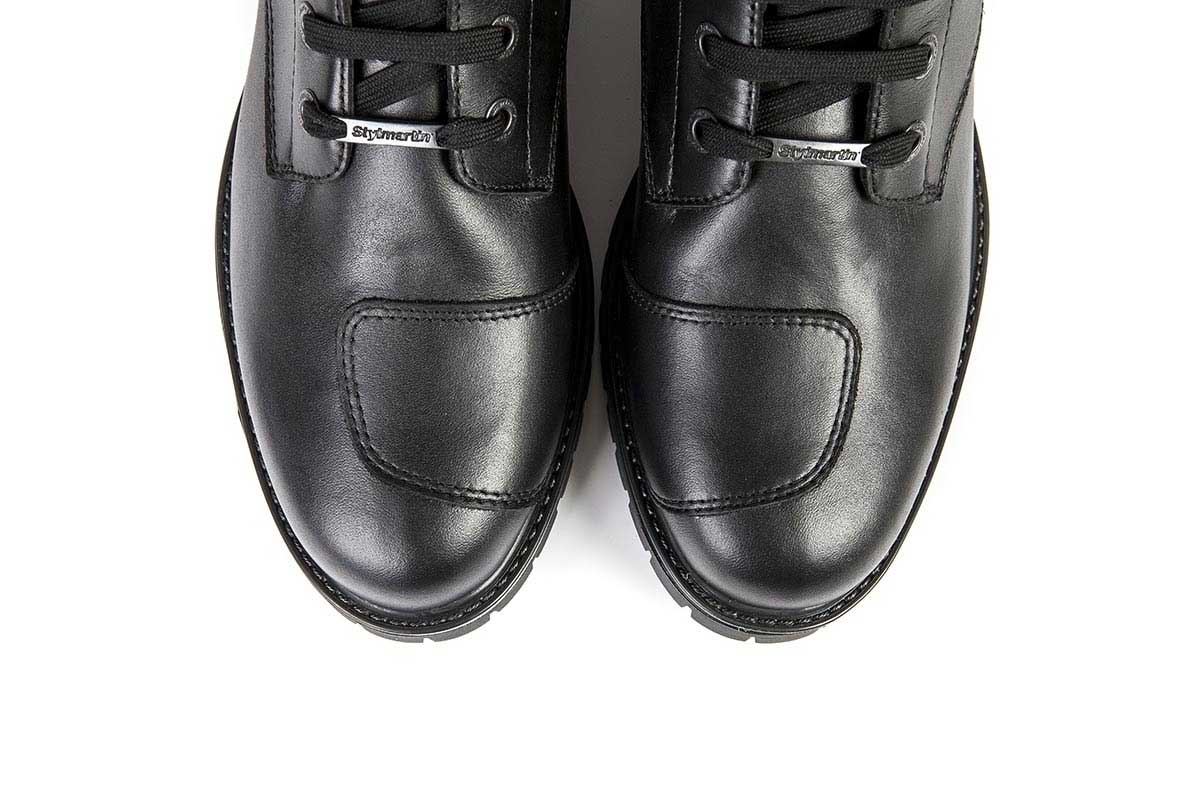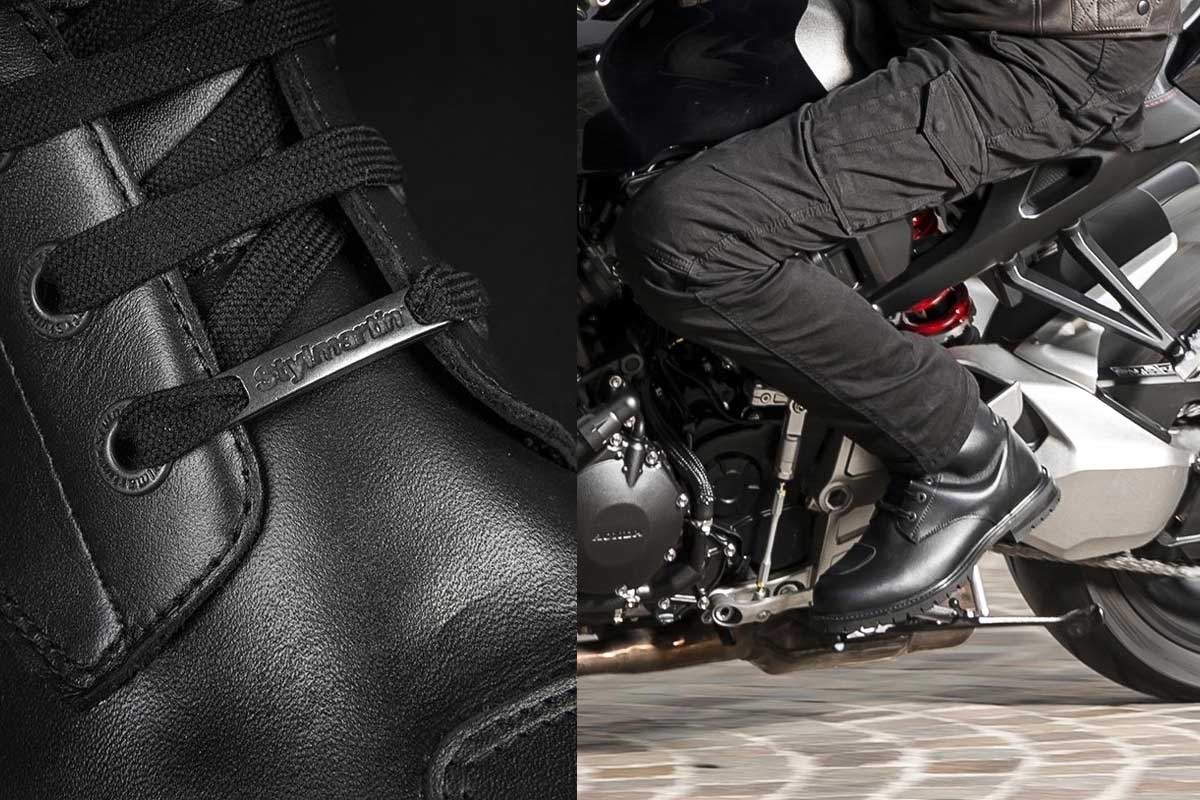 The Stylmartin Jack Boots utilise traditional front laces for adjustment, which, along with Stylmartin being fairly true-to-size, should help guarantee a good fit. But, the Stylmartin Jack boots also come with side zips for everyday ease of use. That means once you've got the fit right you'll be able to slip them on and off in seconds.
In terms of style, these motorcycle boots fall into the higher end of casual work boots. Finished in deep black leather and trimmings they set a powerful tone suitable for a wide range of looks. Whether you're heading to work during the week or riding on the weekend, the Stylmartin Jack Boots will fit in. With a clean silhouette that reveals nothing of the layers of inbuilt protection beneath, these boots are ready for pretty much any occasion on or off the bike.