When two greats come together to launch some new motorcycle gear, like the 100% Barstow Deus Ex Machina goggles, people take notice. 100%, who has been making motorcycle gear since 1982, has collaborated with a range of different brands to bring us the 100% Barstow goggles in a variety of looks. But our pick of the litter is the minimalist, clean design developed in cahoots with Australian custom bike and apparel greats, Deus Ex Machina.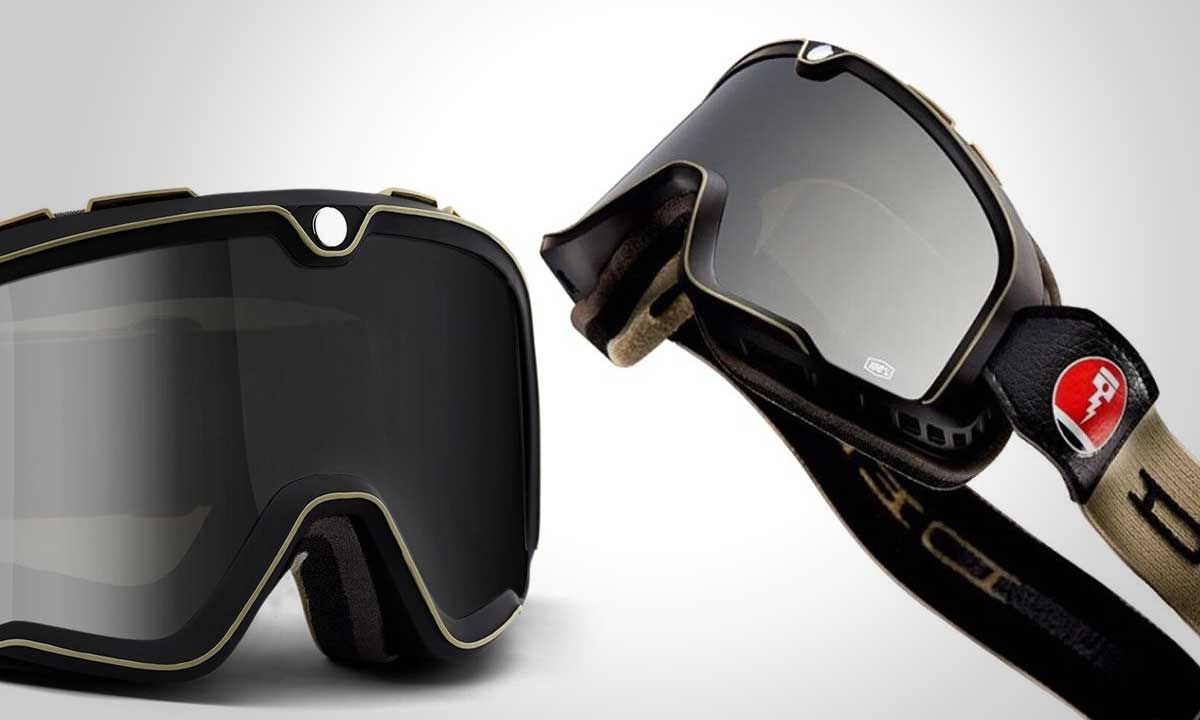 In terms of build, the frame of the 100% Barstow Deus Ex Machina goggles contains both upper and lower vents, allowing for excellent breathability in warmer weather. And for added comfort, the goggles make contact with your face along a fleece-lined foam rim which serves to control sweat on those hotter days.
The 100% Barstow Deus Ex Machina goggles come fitted with a tinted lens that is well suited for road use, however, they also come with a spare, clear lens that can be easily swapped out. Both lenses are formed from anti-fogging polycarbonate to keep your vision crystal clear and even feature integrated pins for seamless tear off visors if you're planning to get muddy. If neither of those lenses suits your style, 100% also offer 9 alternatives finishes for the Barstow range.
While the technical design is all very impressive, it's the minimalist styling seeping with vintage aesthetics that seal the deal with the 100% Barlow Deus Ex Machina goggles. Along with being well suited to ¾ helmets, these goggles come into their element when combined with classic styled MX helmets like the Bell Moto 3 or LS2 Xtra.
By working together 100% and Deus Ex Machina have been able to create a fusion that combines the best bits of old and new. This latest collaboration has resulted in a well-made pair of riding goggles that are both highly functional and stylish. Although the original Barstow to Las Vegas dirt bike race for which they were named was axed decades ago, the spirit of those times lives on in designs like these.