If we're being completely honest, the style of a helmet matters almost as much as its protection capabilities. That's a big "almost" – there's really no point in wearing a good-looking helmet cut from cardboard. The LS2 Xtra Carbon MX471 Helmet wins serious points in the style competition but features advanced technology that makes it a very safe place for your head.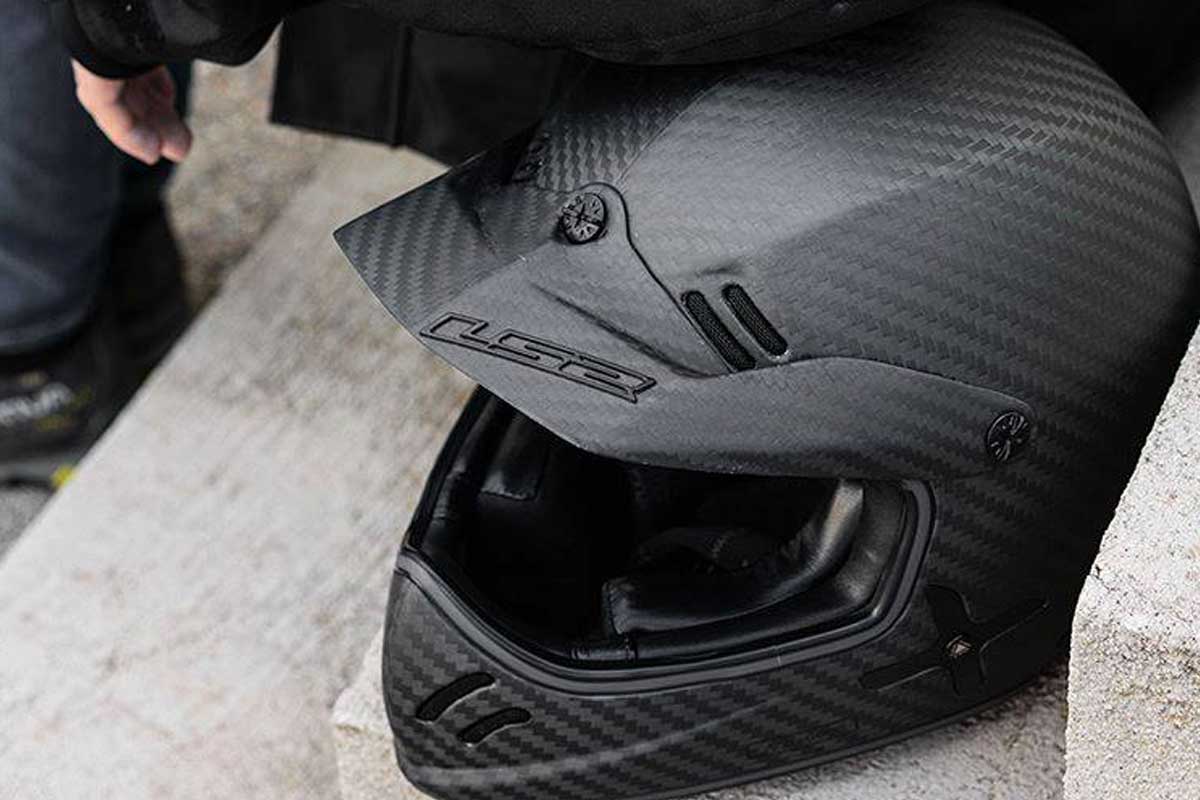 For anyone riding a bike with motocross influences, this is definitely a helmet to check out. The motocross silhouette is readily apparent in the chin bar and visor, along with the wide eye port to accommodate goggles. The fully blacked-out colour scheme gives the Xtra a sleek urban rider feel while the visible carbon fibre texture makes it clear this helmet is made from the best materials available. It's a seamless blend of style and function.
Six size offerings in three different shells make sure you get a dialled-in fit and the interior liner is shaped from laser cut foam. Channelled ports in the EPS foam keep you cool, letting in the air at the chin and top vents and exhausting out the back. In the event you still heat up in there, the comfort liner is fully removable and washable. LS2 also supply 2 visor options (short and long) with the Xtra Carbon or you can run it without, the choice is yours.
Since keeping you safe is what really matters, you get tough, energy-dispersing carbon fibre on the shell and multi-density EPS foam underneath; to back up those claims the LS2 Xtra Carbon is both ECE and DOT approved. The LS2 Xtra Carbon is a helmet with advanced protection technology, cool exposed carbon fibre components, and a retro, motocross vibe, striking exactly the right balance between form and protection function.