I want a Moto Guzzi. I love the simple frames, huge engines and shaft driven rear wheel. The absence of a chain, cables, rods and wires pleases my eyes. To me, a Moto Guzzi makes the perfect minimalist café racer and time and time again custom builders prove my point. Side Rock Cycles latest customer Stephen wanted one too. He was lucky enough to get hold of a 1986 Moto Guzzi Le Mans 1000 as the basis for this timeless build but needed a little help to realise his dream.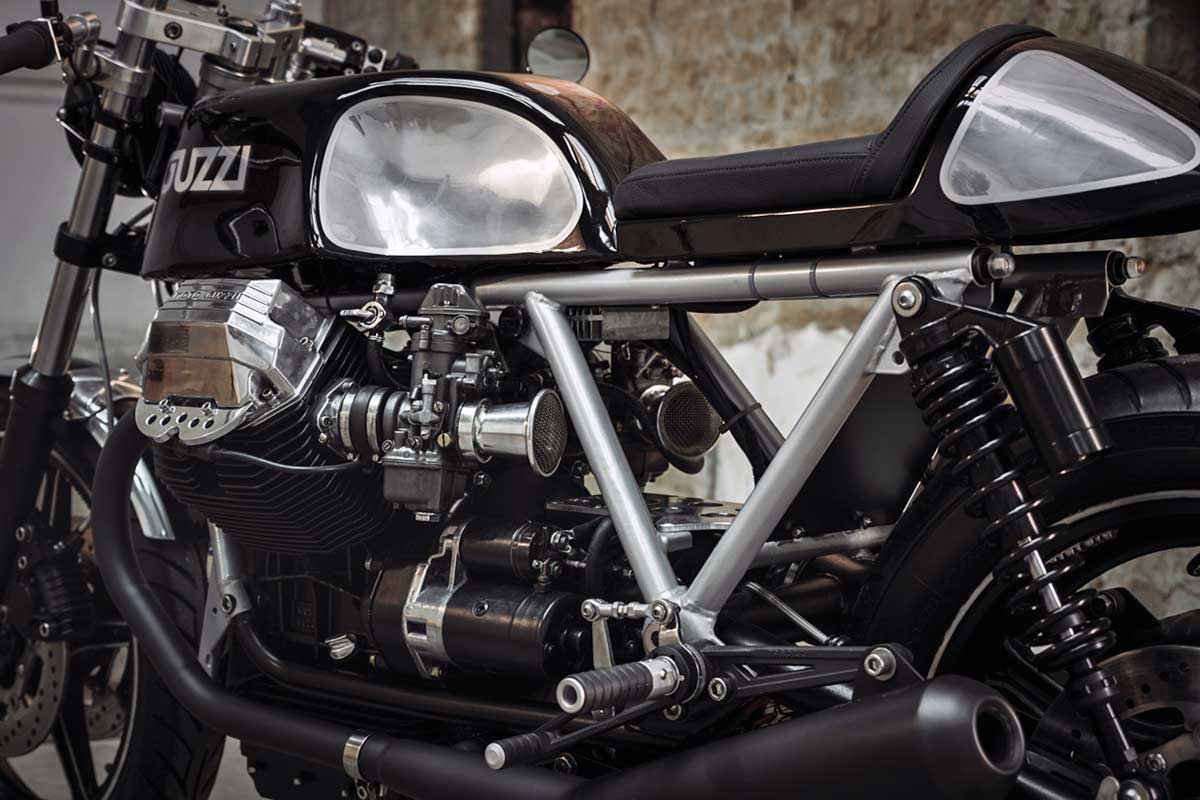 Lose the stock plastic of the Le Mans 1000 and you have a base bike begging for customising. That big 90 degree overhead valve V-twin sits in its cradle frame keeping the weight where it belongs, near the tarmac. Stephens bike had an engine in good enough condition to allow him to focus on cosmetic changes. He started the build by replacing the fuel tank, seat and fender with aftermarket alloy units. The Le Mans was well on its way to being the bike Stephen wanted but when he wasn't able to quite get it there, he turned to the team at Side Rock Cycles for help.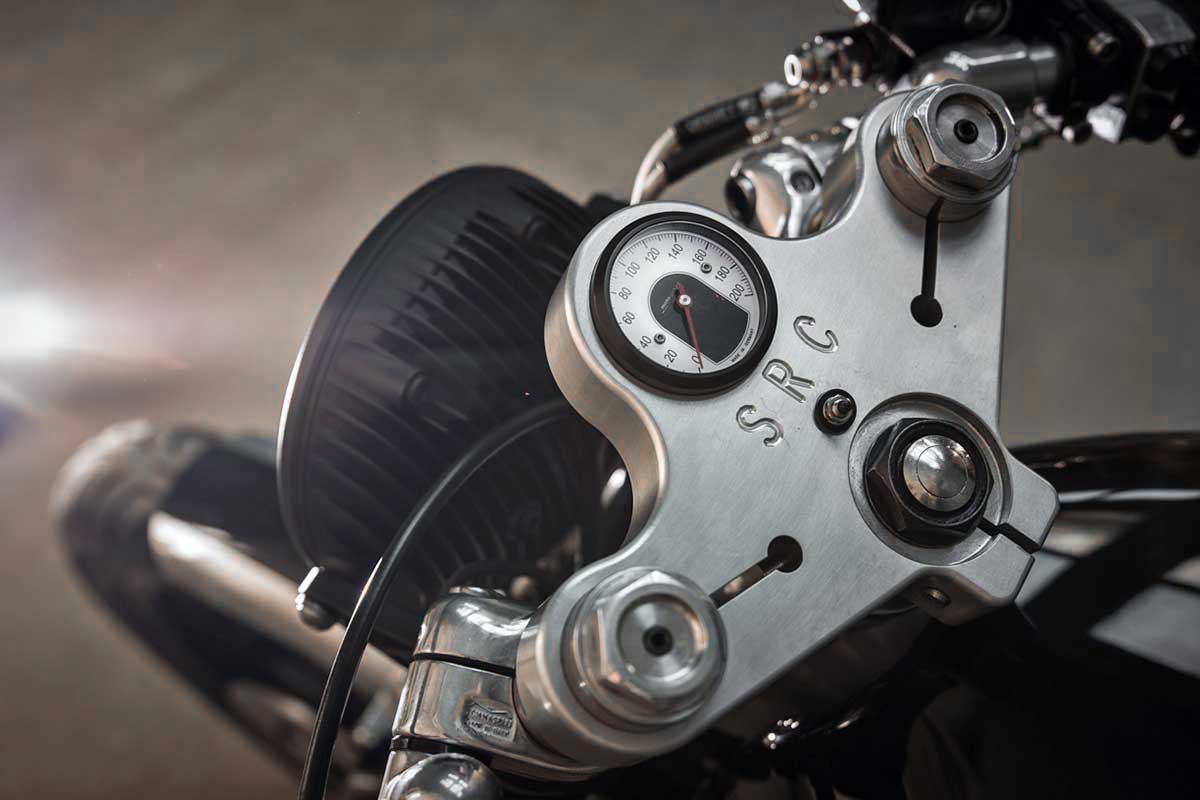 The all-important "conversation" between customer and builder ensued, giving Side Rock Cycles the direction they needed. First up, they addressed the wiring. Side Rock removed the old attempt and replaced it with a fresh system that utilised Motogadget components and positioned all the goodies neatly under the seat. This left that classic Guzzi frame triangle clear of any congestion that could potentially spoil the view.
Taking full advantage of the big V-twin lump, the paint scheme was kept to classic black and silver, with the right bits picked out and polished. Lower sections of the frame were blacked out to blend with the engine giving it a "just hanging here" appearance. The blacked out theme continued with ceramic coated pipes providing just the right note and a decent bump in power.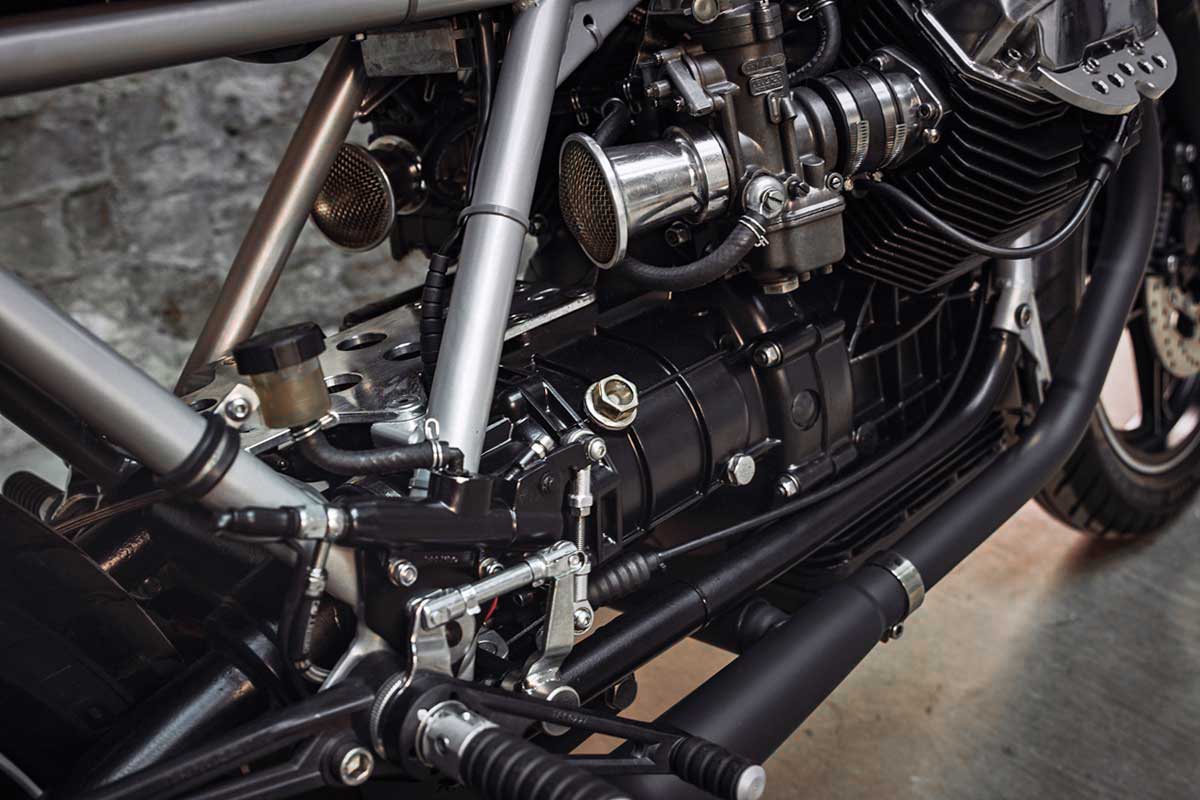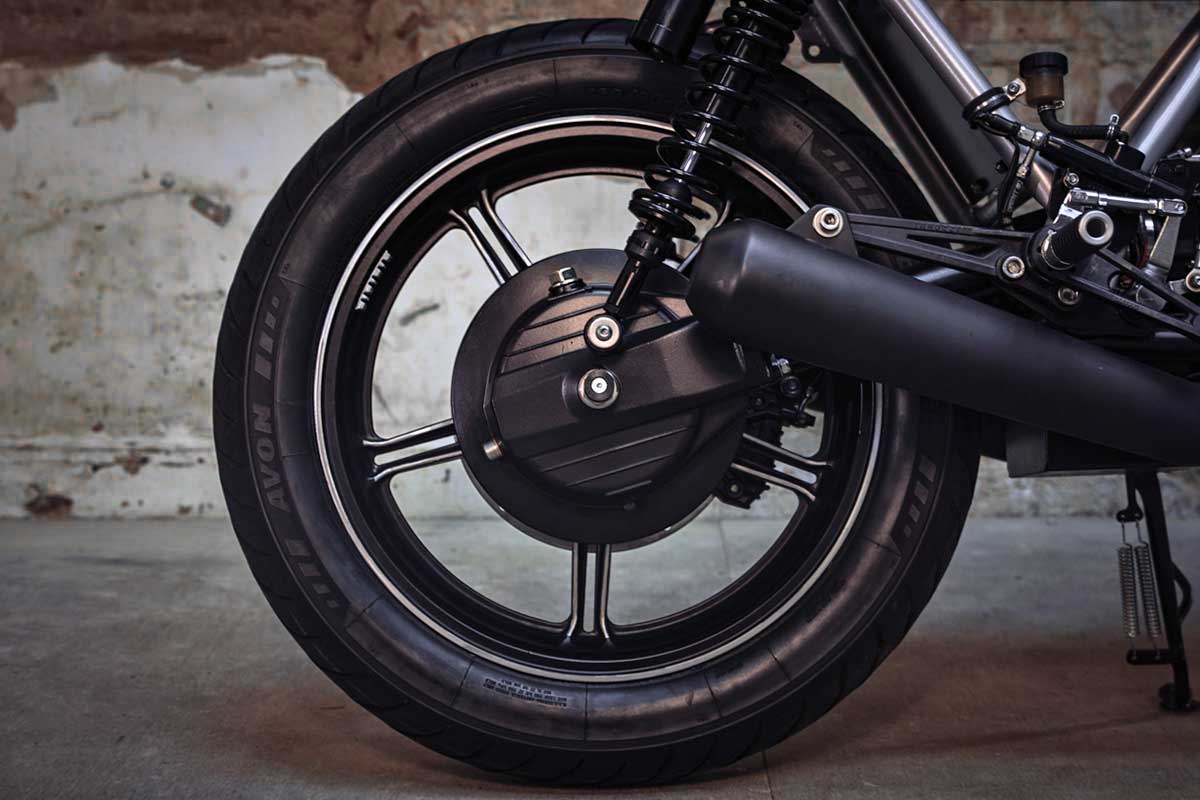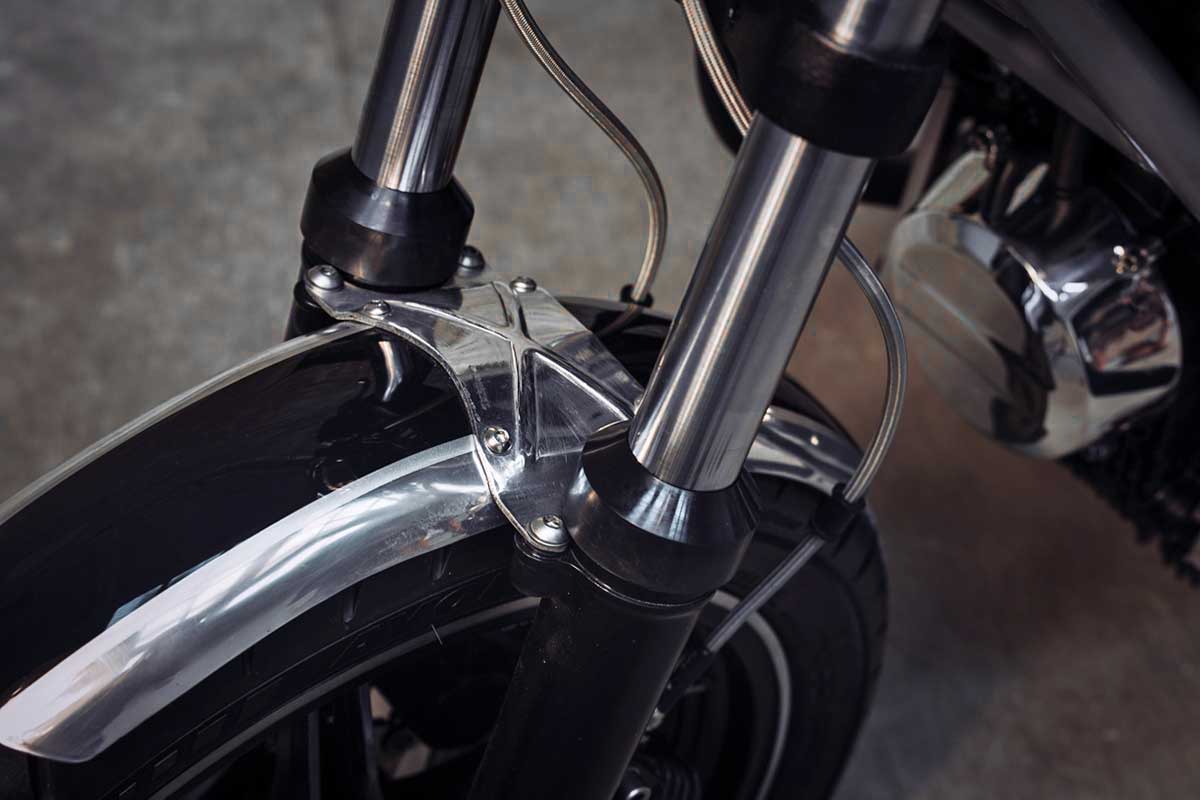 Continuing with the less is more theme, a new CNC machined top triple was milled to hold a Motogadget Motoscope mini speedometer. Look closely and you may notice that the top nut integrates the engine start switch. 

Upgraded fork internals from Maxton Suspension along with some longer, fully adjustable remote gas reservoir shocks help to level out the ride and handle corners with more confidence. Add a dash of Tomaselli and Tarrozzi to the Tonti frame and Stephens hands and feet are now – well, in good hands.
Stephen was reunited with his fine example of the Moto Guzzi Le Mans Café Racer at the MCN Ally Pally London bike show. How he resisted the urge to ride it straight away is a mystery. As they say, all good things come to those who wait.
Story by Cliff Overton