Filippo started out with a series of sketches that featured a bikini fairing and Cafe Racer style tail/seat section. During mock up the original retro designs evolved in to a more modern style racer but the Cafe Racer ethos was retained. Ipothesys would be a light weight, superior handling motorcycle taking full advantage of the Griso's powerful 1200cc, 110bhp, v-twin engine.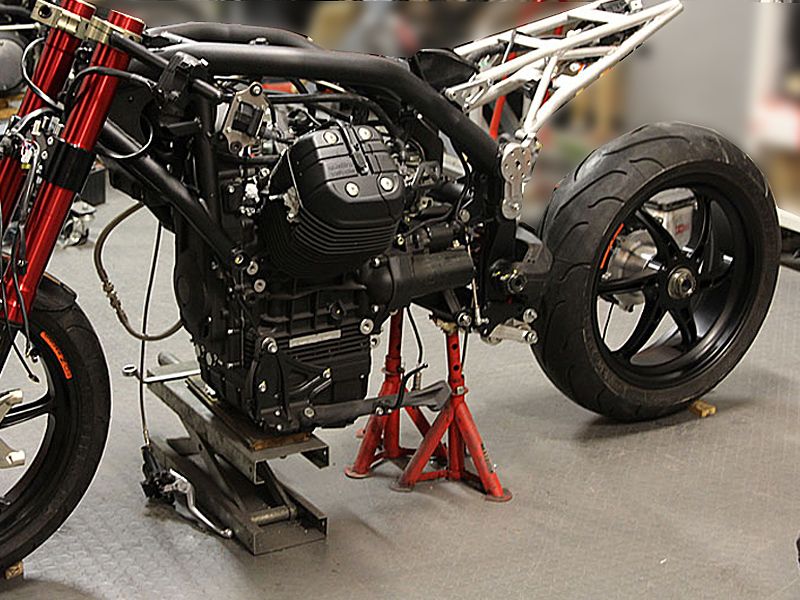 The Guzzi was torn down to the sub frame and the entire tail section was removed to begin the rebuild process. While the bike was stripped performance upgrades were made to the Griso's handling that included a Brembo radical brake system and ergal 320mm front discs. A Bitubo Monoshock and Marzocchi forks replaced the factory Guzzi units to create a sportier ride. A beautifully simple custom exhaust was designed that follows the lines of the frame and boosts the power figures and is one of my favorite parts of the bike (looks great + goes better = thumbs up).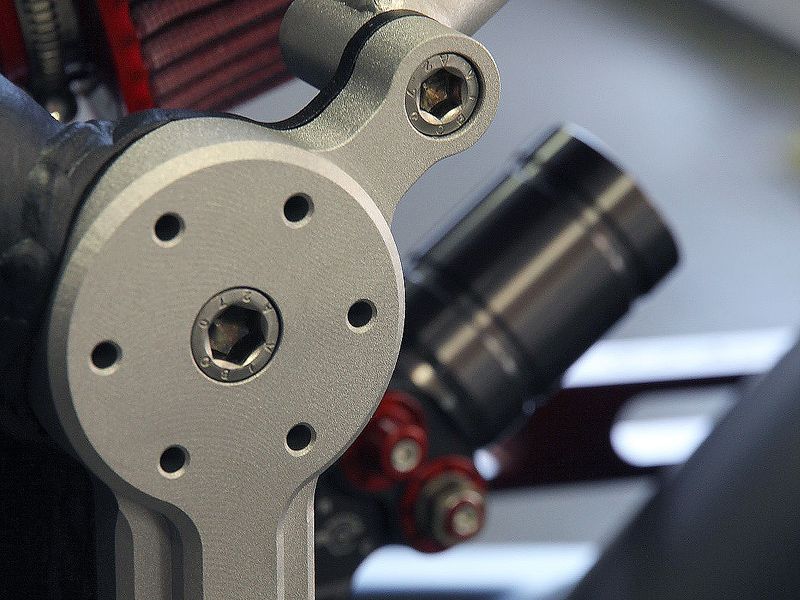 Further weight reductions were
achieved
with the fitting of a set of OZ racing Cattiva series magnesium wheels and an aluminium fuel tank which is hidden under the custom tank fairing. Lightweight Billet adjustable foot controls and a Billet front and rear subframe position the rider for more aggressive riding and support the Ipothesys custom bodywork. A selection of custom carbon fibre parts including the mudguards also helps to keep the bike's weight to a minimum.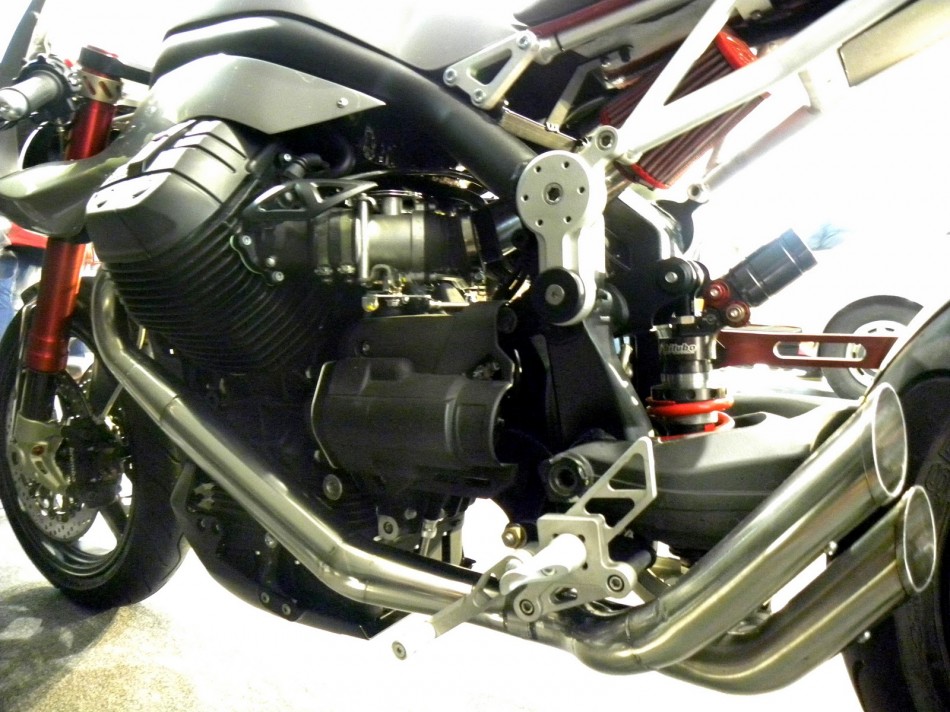 The Ipothesys is planned to be released in kit form that will offer owners the option to change the front configuration of the bike (full fairing to half) and rear (one or two up) which makes it a very unique custom upgrade. Keeping the Guzzi street legal will also be a focus of the kit so riders need not sacrifice their registration to transform their Griso to Ipothesys spec.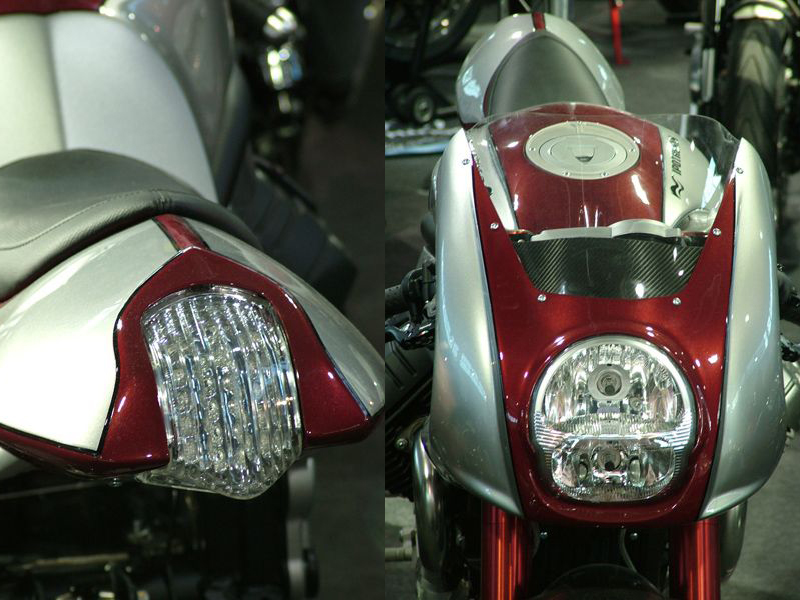 There seemed to be an endless line up of amazing bikes at this year's Motor Bike Expo in Verona, and this custom Moto Guzzi Griso 8v by Ipotheysy is a perfect example of one. Built by
Filippo Barbacane from Officine Rossopuro it's a revision of the naked Guzzi cruiser that upgrades its looks and it's handling to become a performance-focused street racer.