After creating 4H10.com with his friend Nico to highlight the broad and emerging custom scene in France, John got his hands on a V7 Stone just over a year ago. After visiting the homeland of Guzzi in northern Italy near the shores of Lake Como he'd had his heart set on building a custom Guzzi and this V7 presented the perfect opportunity.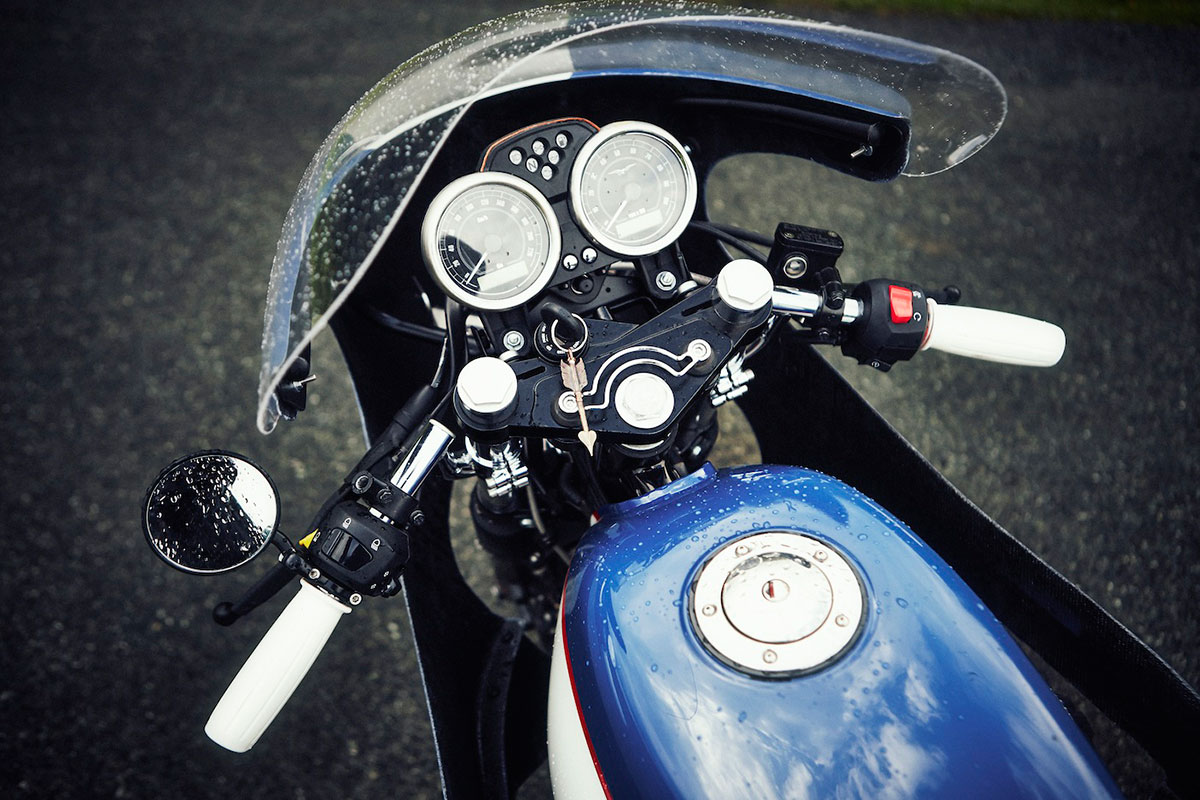 "I went to the Moto Guzzi factory in Mandello del Lario and was astonished by the great past of this brand and their fantastic bikes. I was also influenced greatly by the 80s. I wanted to make a bike that mixed the Krajka style with an 80s touch and of course 4h10 style."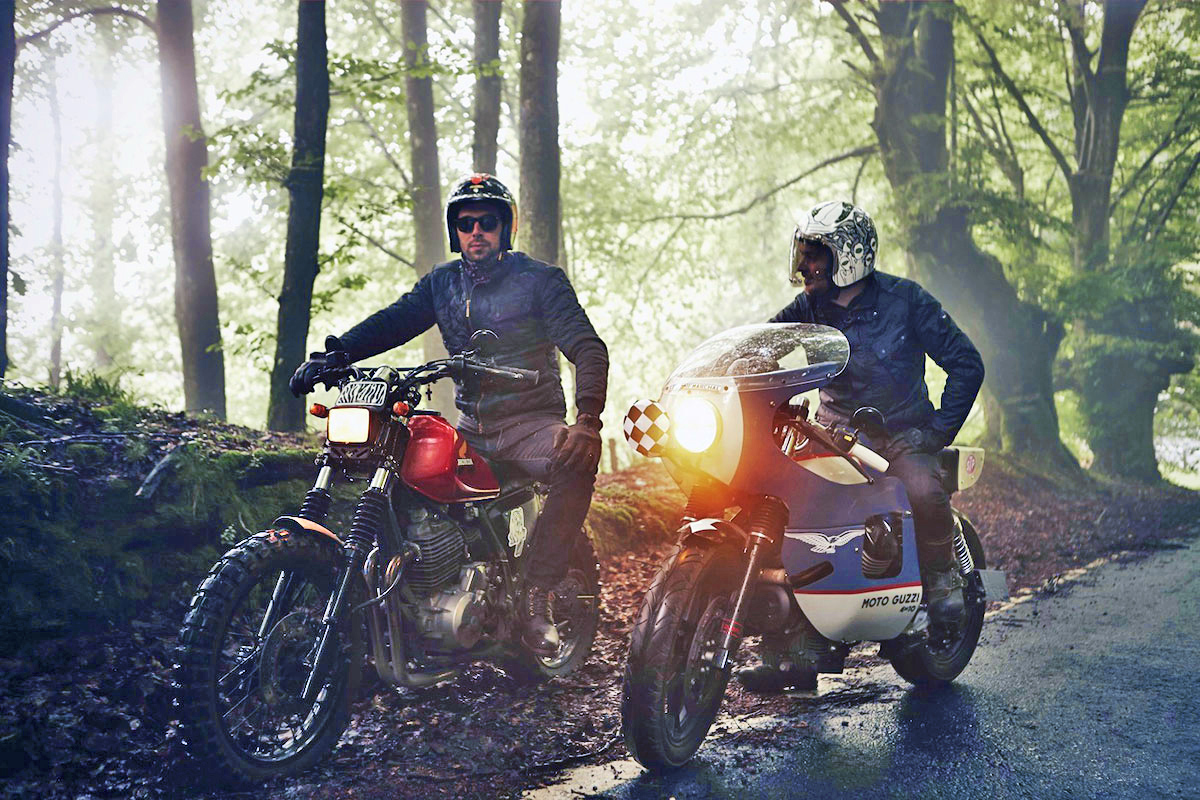 John wanted to create his race inspired motorcycle without breaking the bank so this meant doing a lot of the work himself, right down to the paintwork. Keeping the engine, wheels, tank and frame untouched was the key to keeping the project within budget, thankfully they look already looked great  (full disclosure – I myself have a V7. Could you tell?). The fairing is from UK vintage racing outlet TGA and according to John he "wanted to have the fairing very close to the bike so that the engine looked bigger."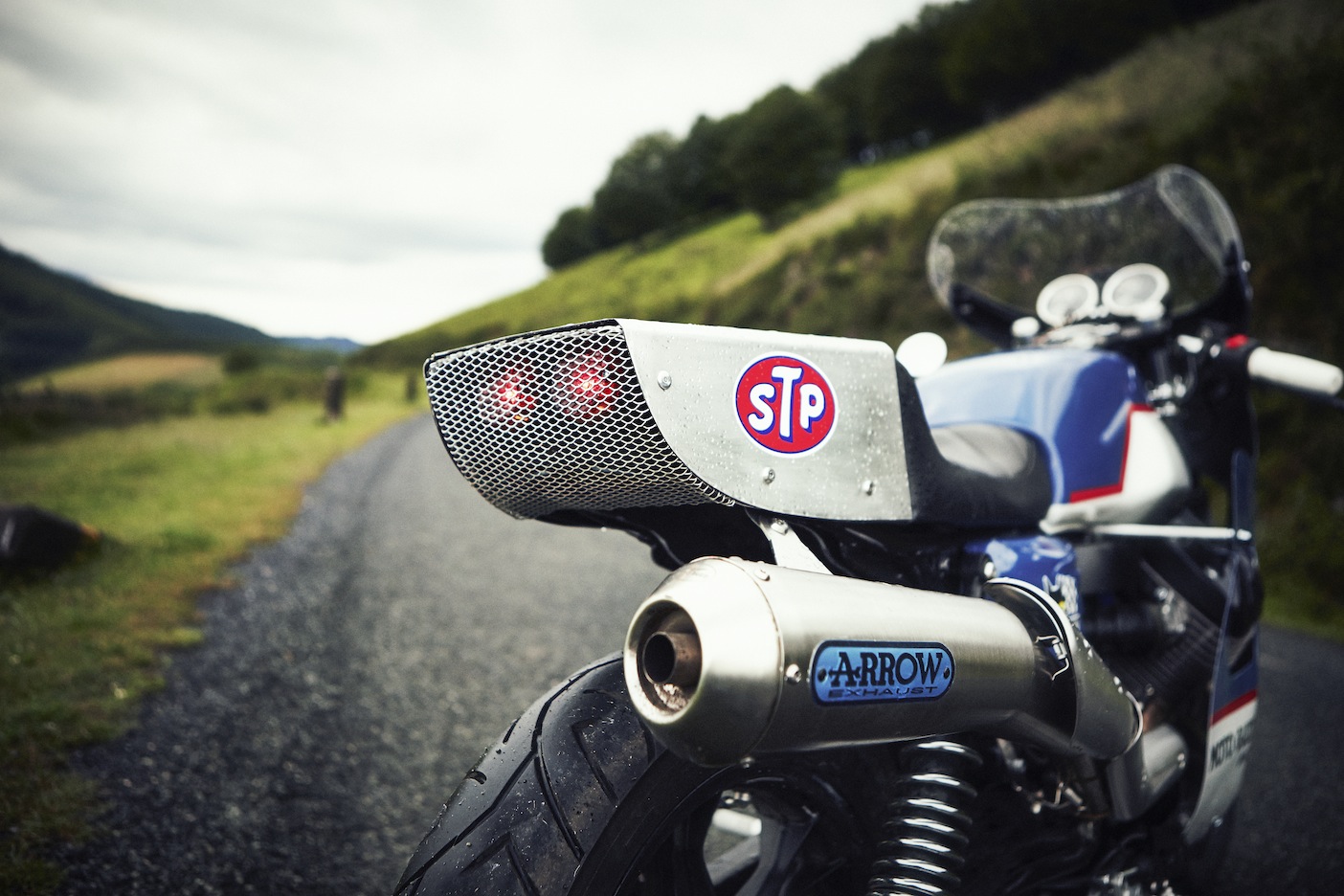 After a few weeks of trimming, cutting out sections for the cylinder heads and exhaust and making up all the mounting brackets, he'd managed to achieve a level bone line. Work on the back end was outsourced to 4h10 friend Willie at Clutch Motorcycles. Willie bent up the new "boxy" cowling to hold the freshly trimmed seat, hiding twin tail lights behind a steel mesh grille in the rear – a detail that you'll often see on his own builds. To match the lighting in the rear a pair of Marchal headlights were bought, restored and suspended in front of the fairing, completing the 80s enduro racer vibe John was striving for.
No matter how bright your headlights and no matter how unique your sense of humour, a race bike just wouldn't be complete without stunning paintwork. So, an old caravan was bought and promptly converted into a spray booth so John could get cracking on laying down the colour. Inspired by Moto Guzzi's rich racing heritage John put together a perfect mix of new and old, with a generous dollop of French la passion.
Those with a keen eye may have noted the lack of the lower half of the front fairing in some of these shots. John mounted them in such a way that they can be removed in a matter of minutes, perfect for those commuting through slower moving city traffic. It also completely changes the look of the bike when removed, exposing the Arrow 2-into-1, high exit exhaust system in its entirety. These pipes, along with the rear set footpegs were taken from the Moto Guzzi Garage accessory range for the V7 and are pretty much the only standout parts that were simply bolted on rather than modified to fit.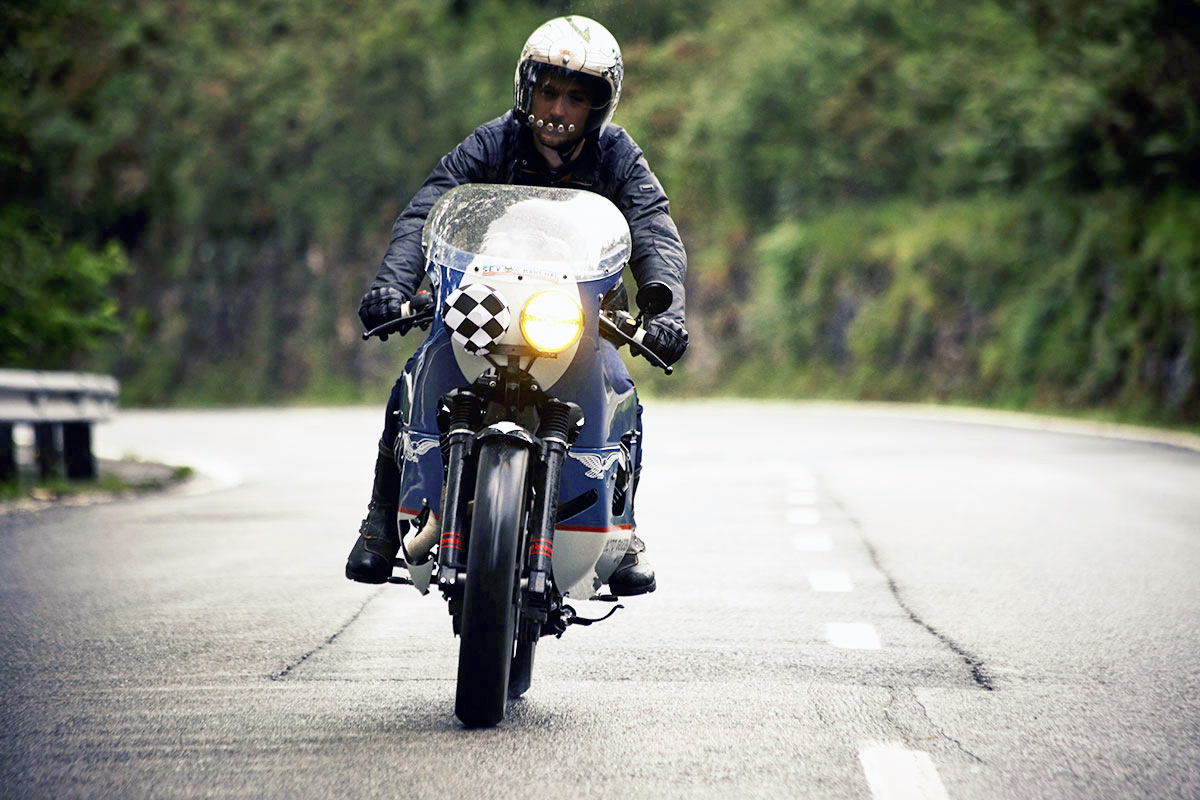 How does the bike ride now? "Very good and it has a nice sound!" says John. "It's much more fun than the full stock V7. Moreover, people keep asking me if it's an old one!"
When the build was finished John was able to lay down a fair few miles on his V7, taking it all the way to the Wheels & Waves festival in southern France and back again. Afterenjoying the bike for a year John decided to put it up for sale – needless to say, the bike sold quickly! With such a beautiful example of 1980s motorcycle racing styling represented here, perhaps seeing more influence from the decade of decadence wouldn't be such a bad thing in the custom world?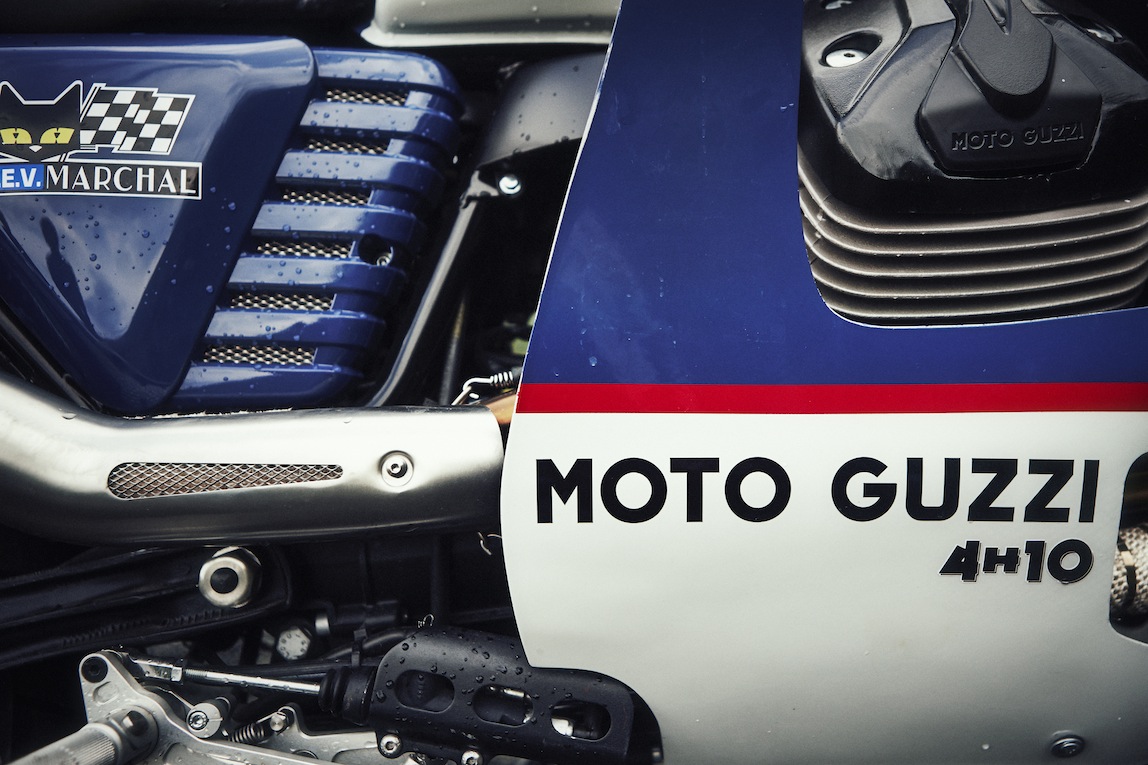 Photography by David Marvier & Amaury Cibot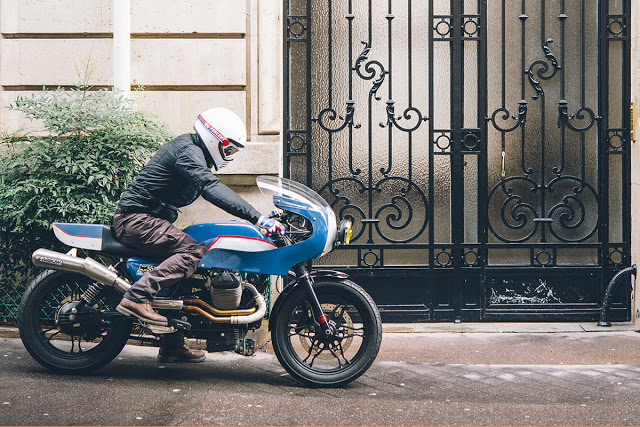 Anyone who has ridden a modern
Moto Guzzi
V7 knows they're not the same high revving, mind blowing, performance-focused motorcycle as your average modern sportbike. The V7 is more of a nostalgic time machine designed to take you back to when motorcycles smelt like oil and vibrated in all the right places. In the most basic sense, they are two wheels, a container filled with a combustible liquid, and an engine being cooled by nothing other than the air flowing over its fins.